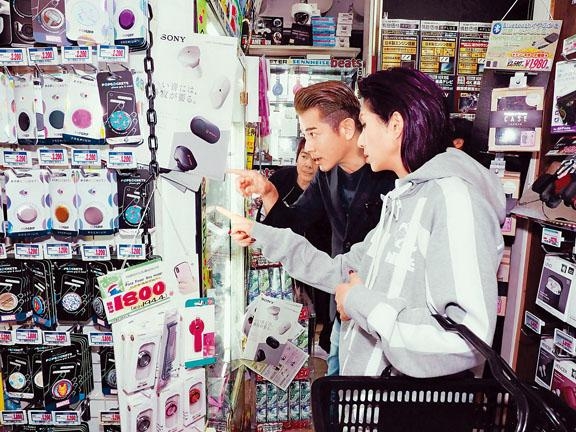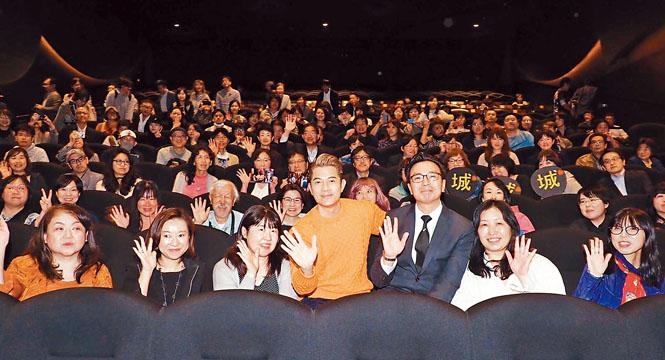 courtesy of singtao.com
The Wong Hing Fan directed, Aaron Kwok Fu Sing and Miriam Yeung Chin Wa starred film I'M LIVIN' IT (MAK LO YUN) was selected for the 32nd Tokyo International Film Festival's Asian Future section. Earlier they attended the opening ceremony and the premiere in Japan. Kwok Fu Sing and director Wong Hing Fan two nights ago even attended a special screening and forum of I'M LIVIN' IT to a sold out crowd. Sing Sing and Chin Wa on this trip to Japan visited thrift stores. It was Sing Sing's first visit. Even though he was rather interested in electronic goods he did not find anything for himself. Instead he bought a lunch box and bib for his beloved daughters.
Sing Sing and Chin Wa's trip to Japan although has been nonstop work, they waited until they finished their jobs to visit thrift stores. Chin Wa would visit the shop every time she went to Japan so she was a frequent guest. However her husband Real Ting Chi Ko has never been. Chin Wa said, "In our 10 years of marriage we have never been to a thrift shop together, this time I really have to!" They even took photos in front of he store! As for Sing Sing it was his first visit as well. He was rather interested in the electronic goods but he did not get anything. Instead the doting parents went nuts for their beloved children. Chin Wa bought a Halloween costume for her son Torres while Sing Sing bought a lunch box for his older daughter and a bib for his younger daughter.
I'M LIVIN' IT's premier in Japan received high praises in terms of response and word of mouth, as it already received many extremely positive film reviews. A film critic even drew a cartoon of the film poster, which was very thoughtful.
At the special screening Sing Sing said that when he finished watching his performance, he was greatly inspired. Life was very short so he had to learn to get a grasp of himself. Instead of doing something that they would regret, everyone should fight for everyone hour, minute, second to do something meaningful. Only that is life! He also said that the character in the end had cancer. He was so in character that he constantly thought that he was sick. Thus after the production wrapped he immediately went for a full physical check up. He said, "The doctor said that my luck was very health! I didn't have anything to be nervous about!" Luckily it was just false alarm.
Sing Sing also said that he received this film's script while working at Cannes. As he started reading it this subject deeply touched him, thus he insisted on making this film. Aside from the attractive script, he also hoped to support new directors. He hoped that the industry would have a new power and also truly wanted more opportunities to work with new directors, because he liked the fire in their hearts.
After completing this journey to Japan, Sing Sing would head to the London East Asian Film Festival to be its filmmaker in focus and attend I'M LIVIN' IT's European premiere.