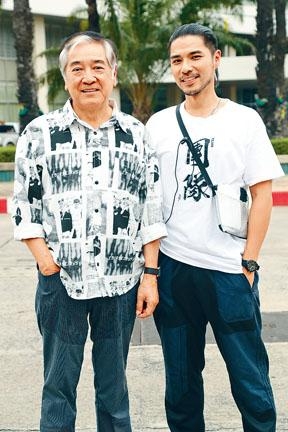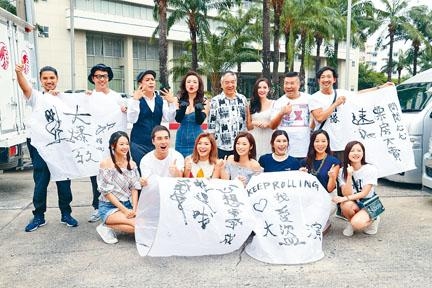 courtesy of singtao.com
The Sam Lee Chan Sam produced, Chin Sing Yuen and Chin Kong Han directed comedy DAI DOH YIN will open in the Year of the Rat (2020)! The film starred comedic actors Sam Lee Chan Sam, Lesley Chiang Man Kit, Paul Chun Pui, Cilla Lok Tung, Peter Ho Wa Chiu, Roger Wu Wai Chung and others.
The film was shot in Bangkok, the team also followed the local tradition and launched sky lanterns to wish for good luck and a smooth production; producer Lee Chan Sam led everyone on the sky lantern launch and wish making operation. The actors all wrote wishes inside their sky lanterns and wished for the film to be a big hit and a smooth production. Later the crew took them from Bangkok to Chiang Mai to launch them! This time the most special was inviting Hong Kong Film Award winning Best Actor elder Chun Pui to join the cast. Brother Paul flew from Canada to Bangkok for the production to support his son Chiang Man Kit and to cheer on Lee Chan Sam! He played an important role in the film, and producer Lee Chan Sam even got teary eyed from watching one of the major scenes.
This was Chun Pui and Chiang Man Kei's first Lunar New Year as a father and son team. Despite their relationship they still showed no mercy. Son Chiang Man Kei joked, "The most expensive salary in the entire film is his, haha! This time I can't reveal too much about Brother Paul's character in the film, but he has a very important role and the huge turning point of the entire film. In the film he would speak from the heart to us younger folks. He would move everyone." As the father Brother Paul said, "I am very happy to see my son's continuous improvement, I have always been supportive of him joining the business. Seeing him doing something I don't know how to do like song writing, I am very happy! Many people would ask us if we would talk about work at home, we wouldn't! At dinner at home we would keep the talk casual."