courtesy of on.cc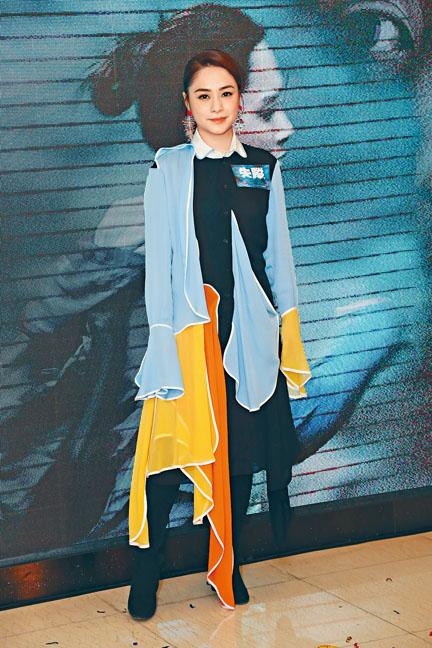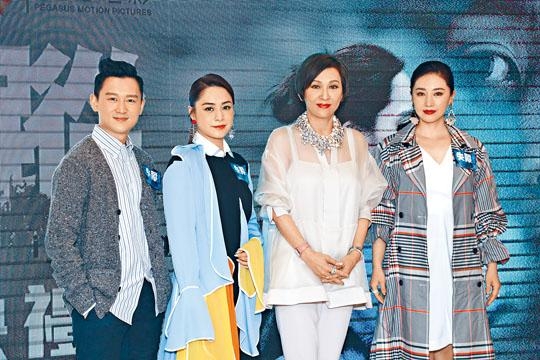 courtesy of singtao.com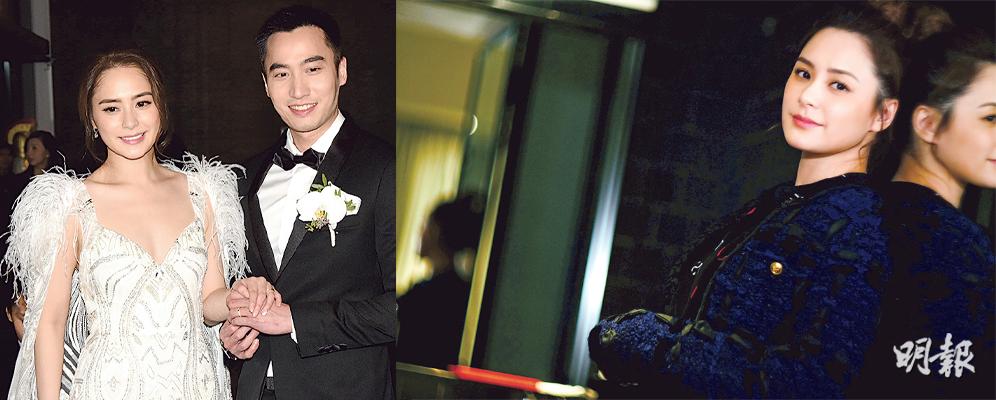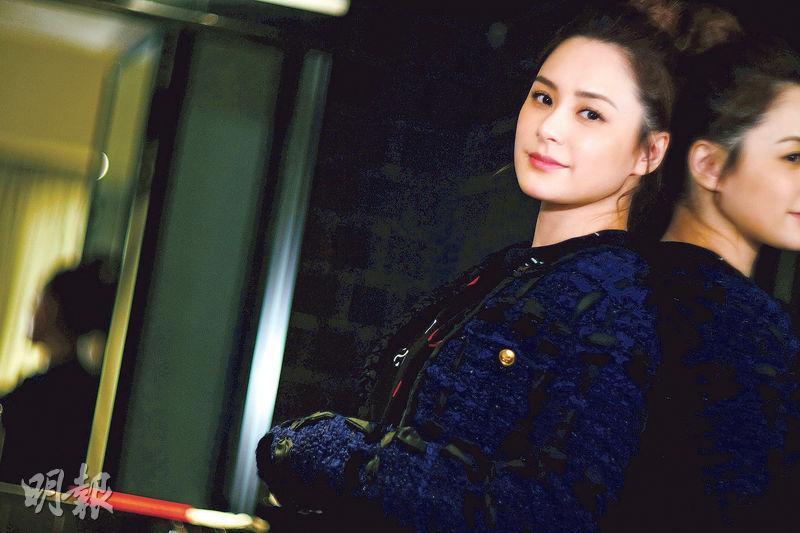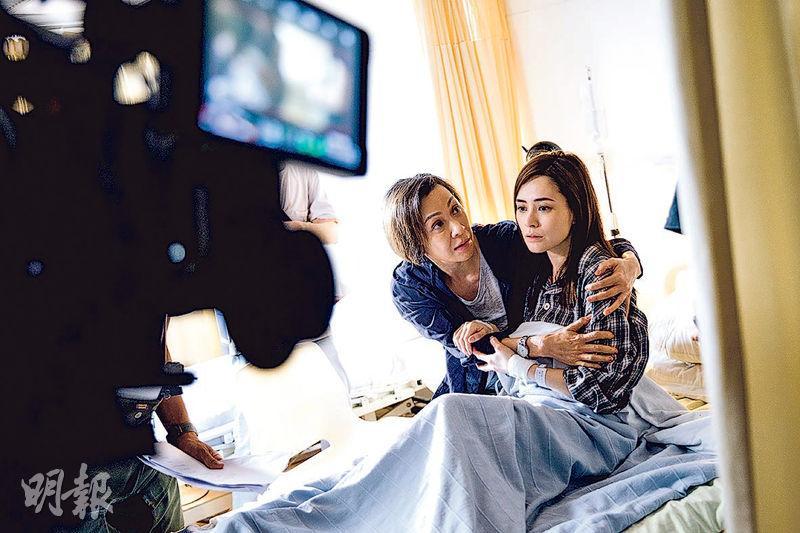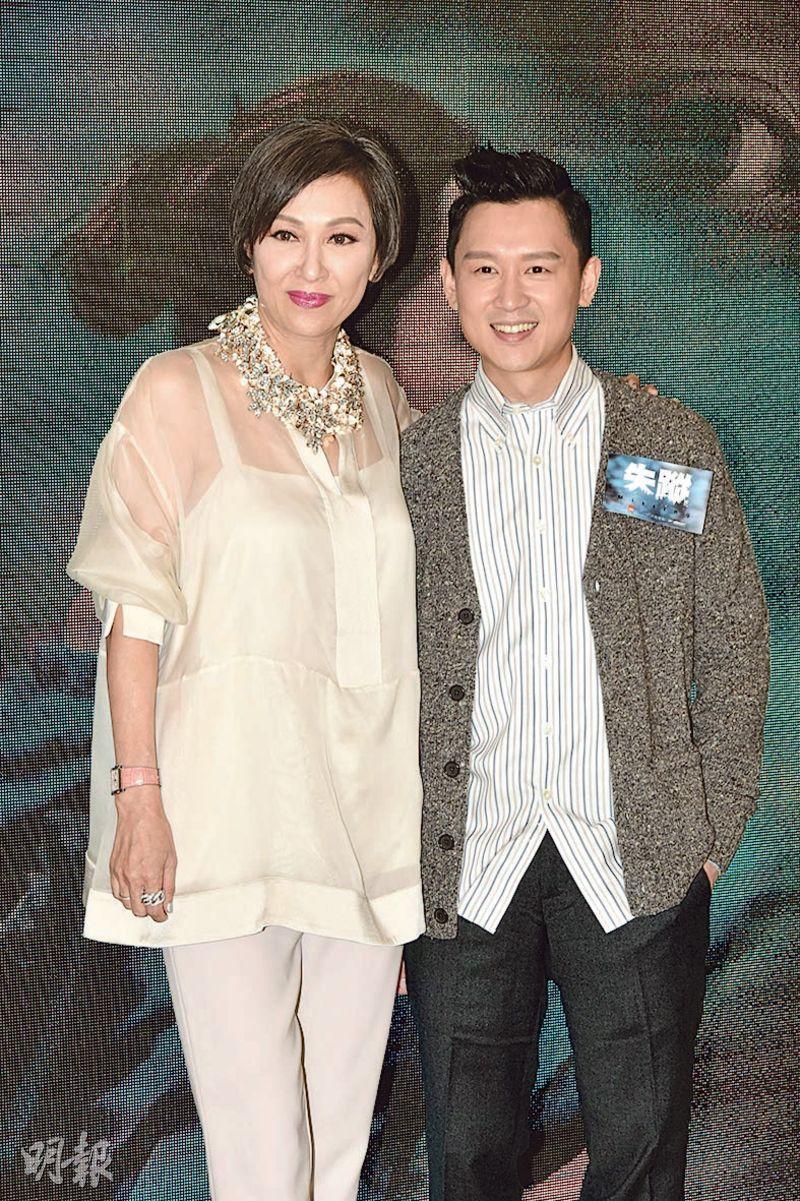 Candy Yu and Ling Man Lung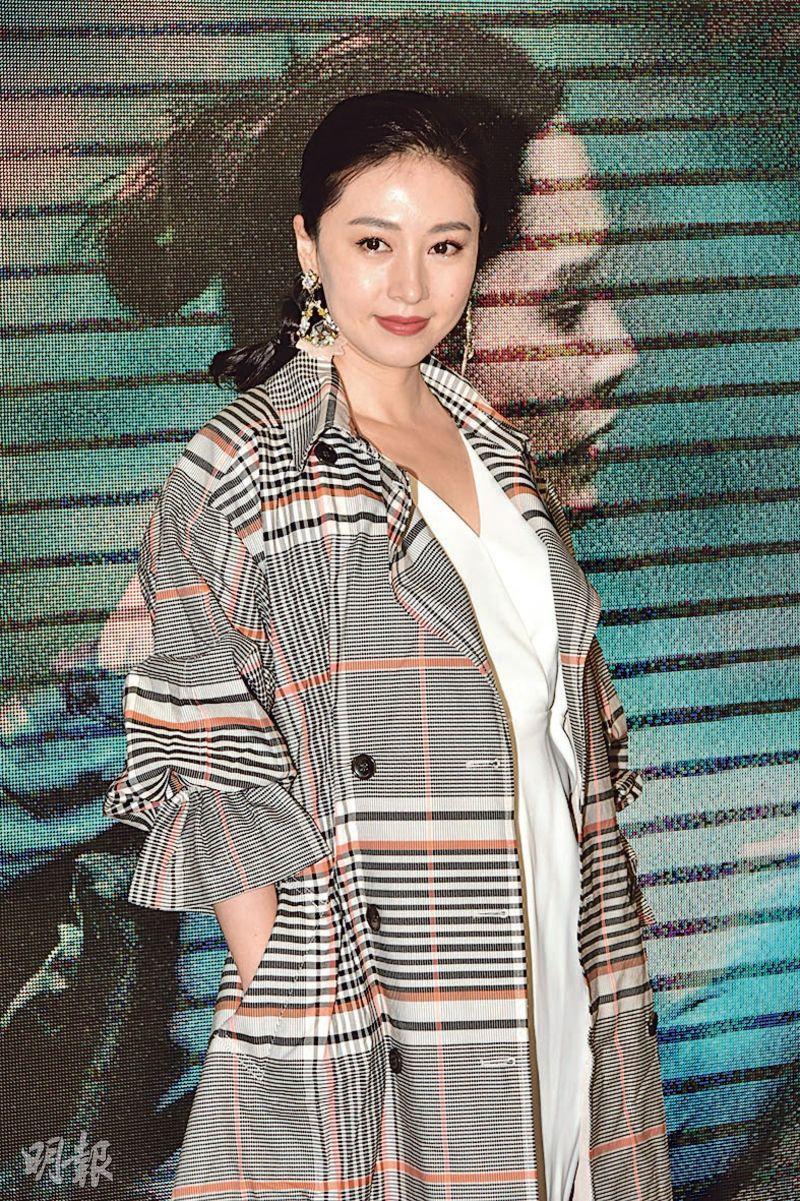 JJ Jia
courtesy of mingpao.com
Gillian Chung Yun Tung, Candy Yu On On, Ling Man Lung, JJ Jia yesterday attended their film MISSING (SUK JUNG)'s premiere at Kowloon Bay. Rumored to be preparing for motherhood, Ah Gil said that it was up to fate and could not be forced. However she revealed that earlier she already froze 3 eggs and hoped that her husband could coordinate.
Already stated before hand that due to work she would not accept any interview, Ah Gil talked about rumors of her preparing to be a mother. Ah Gil said, "Being a mama is up to fate, I can't force it to much. Earlier I froze 3 eggs. I hope my husband can coordinate first, if not then we will plan again. Those 3 poor eggs, they are still frozen."
Working with Ah Gil after over a decade, Yu On On praised her as being more mature than before and her acting was also better. Injured earlier at sea Yu On On needed help when moving around, though she still wore heels. She revealed that she broke two ribs and fractured one. Now she could not move too much. The doctor said that she would need eight weeks to recover, perhaps due to her habit of exercising her progress has been ideal.
Later Yu On On and godson Ling Man Lung spoke to the media together. Speaking of her injury, she said, "I thought I was still 26, while at sea I belly flopped into the sea. At first the pain kept me awake, now I still have to take painkiller and walk like a zombie." Because she could not move too much, she needed her maid's help to get dress. Luckily work has not been affected, but she had to cancel a lot of birthday dinners earlier. She said that she would have to remember she was no spring chicken. Normally she would move very fast, now she would move in slow motion. Her birthday wish for good health.
Ling Man Lung said that Godmother usually moves fast and rushed, now he would ask her to slow down a little. Sometimes when she had a craving, he would play delivery boy and buy food for her. Yu On On praised her godson as nice. Because he was afraid that she would be too bored while recovering at home, he bought her toy building blocks for her to build and train her brain.
Speaking of working with Ah Gil again, Yu On On pointed out that Ah Gil after marriage became even more mature. "She used to be very sweet, very lovable, pretty and nice, very young. Now with more life experience we have more exchanges. She is grown up and knows to take care of me back. When she has great make up she would keep me in mind."
Currently settled in Beijing, JJ Jia had less on screen performance after becoming a mother. "I really had a lot less jobs, but in a year I would have several movies to make. Time keeps on changing, many would use new comers. I am already old. I also have to raise the baby and hide at home all day. Opportunities in comparison would become less. However the good part is the roles that I play know are different. Now I can play very cool, mature and experienced woman."
Speaking of her daughter turning two on the 18th, JJ said that she would take her to see sea life at the aquarium to celebrate. "When she sees animals she loses her mind from joy. When she hears music she would sing and dance." Would she have another baby? She said, "With one I already have a lot less jobs, if I have another I would be unemployed. For now I wouldn't think about it. Work comes first. I like to make movies, I would leave having a child to nature."
Earlier some artists said that Nat Chan Pak Cheung neglected them. Once an artist under Ah Lek's banner, JJ said that most recently she has been busy with finding a school for her daughter so she did not know about Hong Kong news. She also said that Ah Lek was her boss, but she did not have his number. She would contact him through her manager. Was she neglected? She said, "I never felt that way, I also never thought about this problem. When I have no job I would hide at home and be a homebody."