courtesy of singtao.com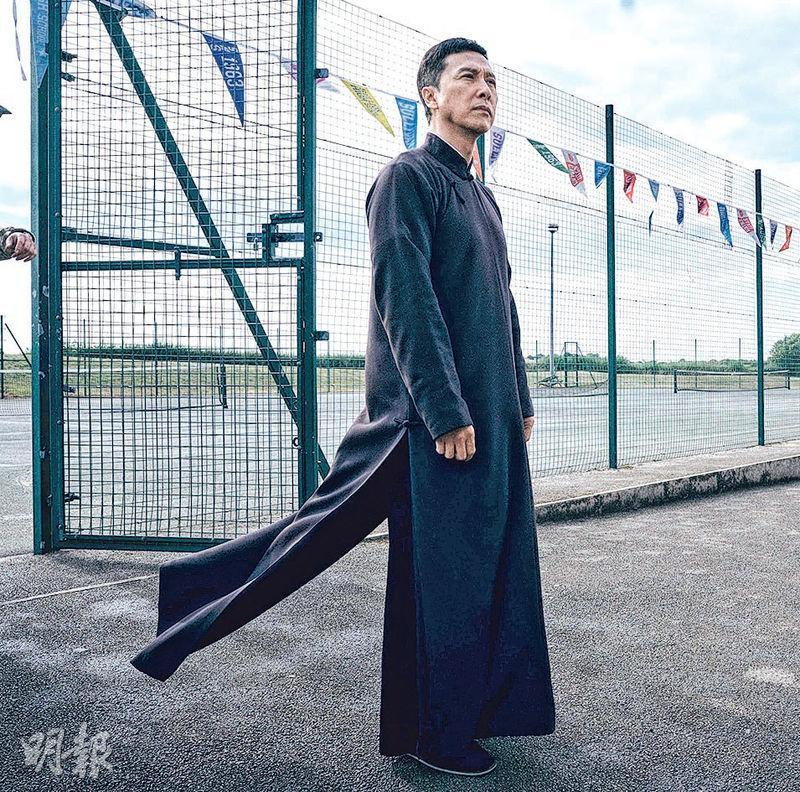 courtesy of mingpao.com
The Donnie Yen Chi Tan starred, Wilson Yip Wai Shun directed, Raymond Wong Pak Ming produced kung fu film series IP MAN has become a classic in the past decade. This installment continued with the original team to create IP MAN 4: THE FINALE, with Yuen Woo Ping as the action director. The film has been confirmed for a December 20th release. The IP MAN series has always added new cast members in each installment. This time was no exception as 16 year old actress Vanda Li joined the cast. In a classmate bullying scene, Vanda absolutely gave her all as she was slapped until her nose bled.
In her first film Vanda already had many scenes with Yen Chi Tan. Vanda praised him as being very friendly and great with Wing Chun like he was born to do it. She also liked his portrayal of Ip Man, which had both tough and tender sides.
Speaking of the classmate bullying scene in England, she revealed that she practiced Tai Chi from morning to night for a month for it. "Action scenes are very tough, everyday I would find different wounds on my body. For this slap scene, I didn't expect it to be so vicious. After the slap the director said that it looked good. At that moment I was very happy, but after that everyone started to get scared because my nose was bleeding. This was my first nosebleed!" Vanda said that Lord Eight even extended her abuse scene, but in her eyes Lord Eight was great. He had no temper and resembled her grandfather a lot. He would even personally perform the stunts for them.
Aside from physical combat, Vanda in the film also had different highly difficult stunts like cheerleading on wire. She said that although she has never been a cheerleader, since she studied dance she picked it up very quickly. "The choreography has an instructor. I practiced with girls who already knew the routine. I really like working with this team, I even want to join a cheerleading team in real life!"