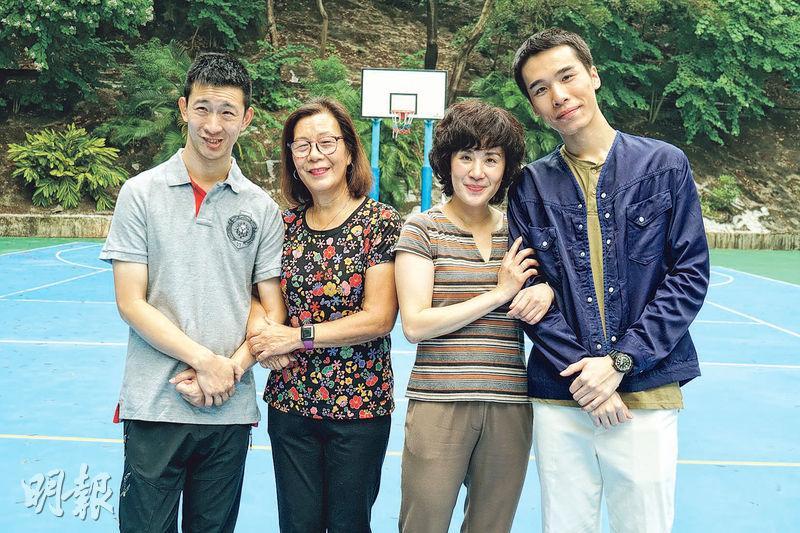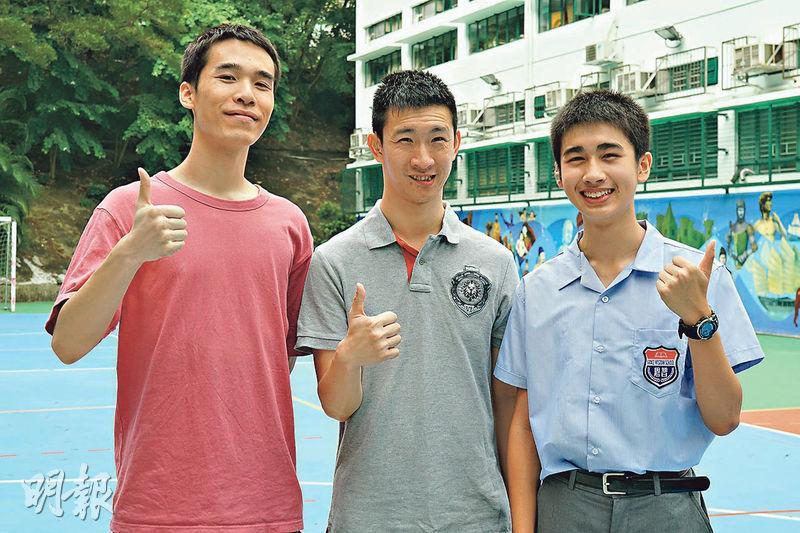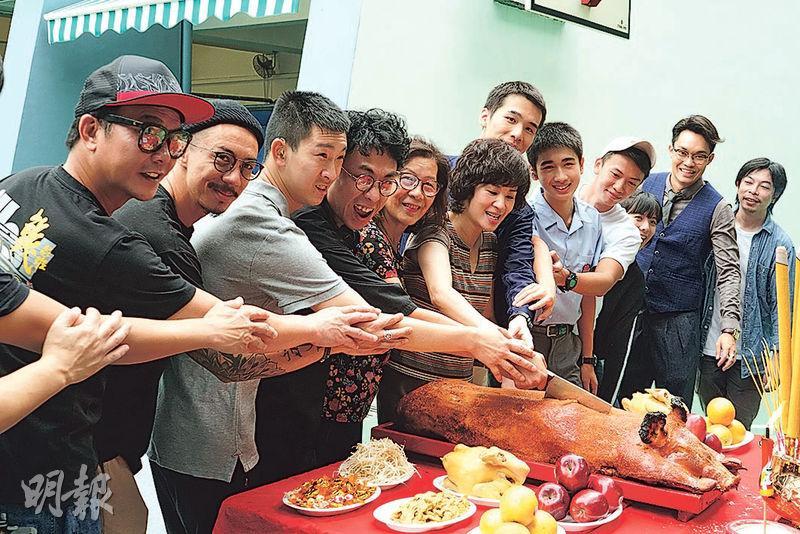 courtesy of mingpao.com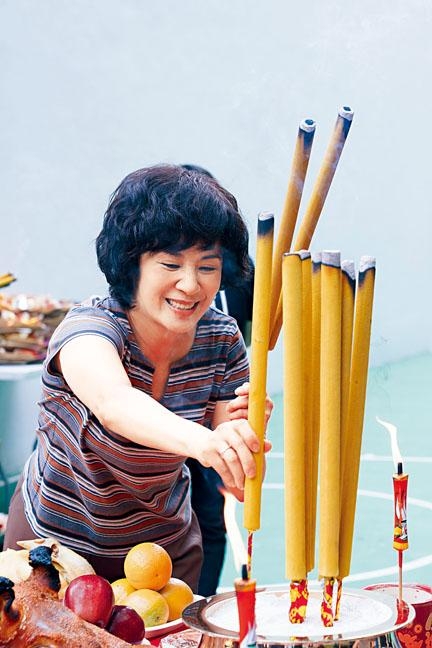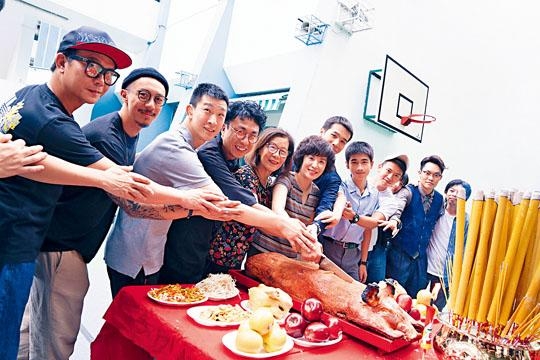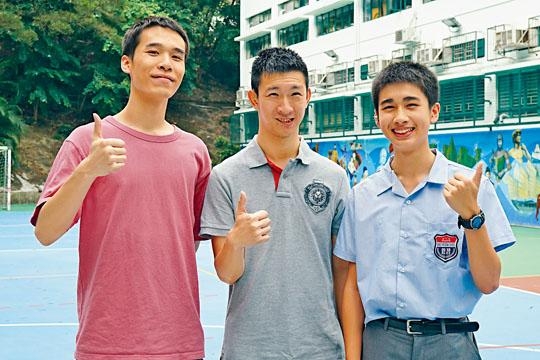 Leung Chung Hung (left) and Fung Ho Yeung (right) pose with So Wa Wai
courtesy of singtao.com
The Sandra Ng Kwan Yu produced, Jimmy Wan Chi Man directed film that was based on former Paralympics gold medalist So Wa Wai's real life story, ON YOUR MOM, GET SET, GO (MAMA DIK SUN KEI SIU JI), held a production start ceremony. In the film Kwan Yu played So Wa Wai's mother. She asked Mama So for advice earlier. So Wa Wai was very happy that his story was able to be adapted into a movie. He hoped that the movie would be able to encourage others and bring everyone positive energy.
Actors Ng Kwan Yu, Chin Siu Ho, Leung Chung Hung (the adult So Wa Wai), Louis Cheung Kai Chung, Tony Wu Tsz Tung, Ng Siu Hin, Lam Ka Hei, Fung Ho Yeung (young So Wa Wa), Yeung Wai Lun, Chung Suet Ying and others attended the production start worship ceremony. So Wa Wai and So Ma also came to participate. Stage actor Leung Chung Hung and secondary school student Fung Ho Yeung played Wai Jai at different age. The film also used many new actors and stage actors in this warm and inspirational film.
As producer and portrayer of So Wa Wai's Mama, Kwan Yu said, "Before the shoot I met with Mama So and asked her a lot about her everyday habits and interests. Of course this time was no impersonation contest. I only used the research to write a complete script." As So Wa Wai's father, Chin Siu Ho said, "I have worked with Kwan Yu for many years. Although we haven't seen each other for many years, back then when we worked together we were in our 20s, this reunion was a very pleasant one! I have quite a connection with the director and Ah Bing (Leung Chung Hung), to be able to participate in this real life biographical movie. Actually over a decade ago I already met So Wa Wai several times; this time it was fate that I was in a story about him. He still remembers my name."
Director Wan Chi Man said, "I know about So Wa Wai. How he grew up was very attractive to me, very inspirational. I believed that this inspirational story would be a very motivational film, a movie that is very suitable to appear in Hong Kong at this time."
Playing Coach Fong, Cheung Kai Chung in the film led Ah Bing (Leung Chun Hung), Wu Tsz Tung, Yeung Wai Lun and other athletes to participate in the Paralympics. Cheung Kai Chung said about playing someone with a disability, "The film is about para-athletes, I found a physical therapist to understand the physical disability that the character's illness would cause. At home I kept practicing. However I realized that walking like a disabled person truly would exhaust the musles. Thus each time I couldn't practice for too long and I had to relax after the practice."
So Wa Wai said about his story being adapted into a movie. "I am very happy. I hope it will be able to encourage others and bring everyone positive energy." So Wa Wai's mother said, "I am very happy that the life of my son can be made into a story. The actor who played Wai Jai looked and behaved very convincingly. However that actor was still a little more handsome than my son! At the same time I am very grateful to Ng Kwan Yu for playing me. Actually she is much younger than me, I feel that I have made things tough for her!"
Earlier during the shoot, the recently wed Derek Tsang Kwok Cheung and his wife Venus Wong Man Yik also came to support "So Ma" Ng Kwan Yu and director Wan Chi Man.