courtesy of on.cc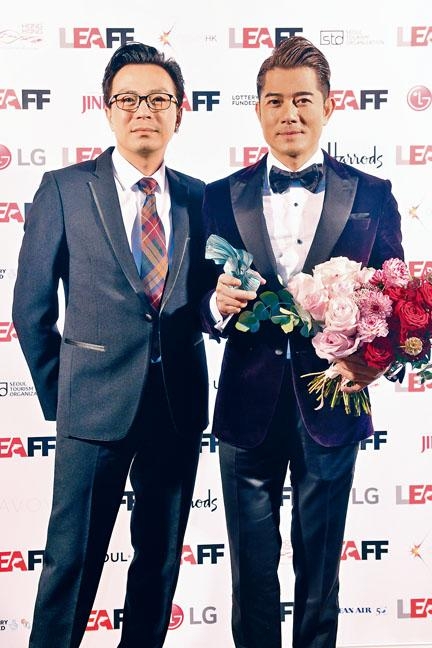 courtesy of singtao.com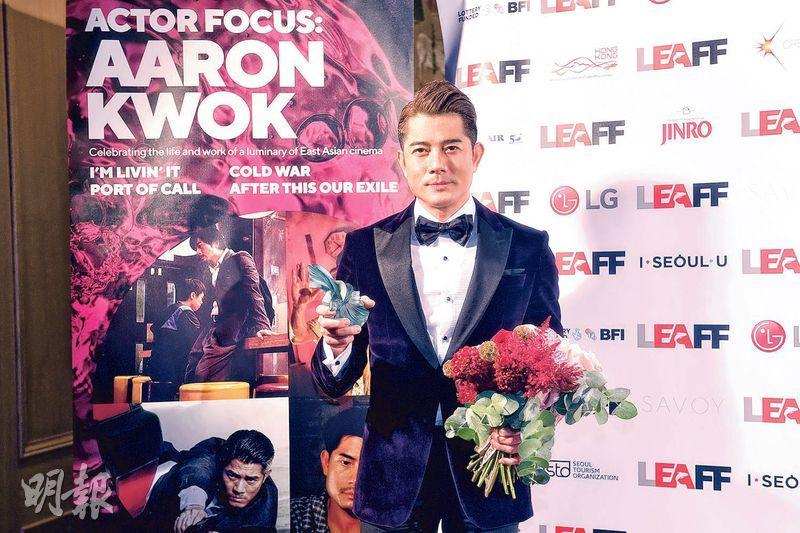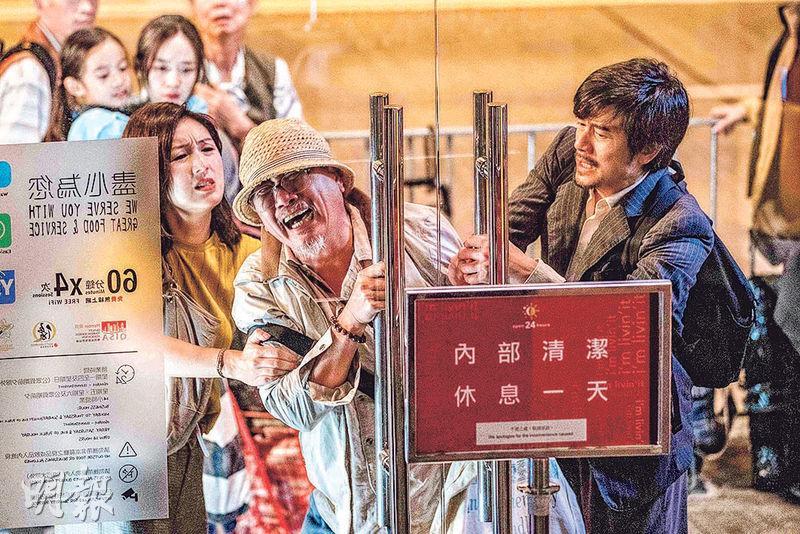 courtesy of mingpao.com
The Soi Cheang Po Shui produced, Wong Hing Fan directed, Best Actor Aaron Kwok Fu Sing and Best Actress Miriam Yeung Chin Wa, veteran actors Alex Man Chi Leung, Nina Paw Hee Ching, Cheung Tat Ming and others starred social topic film I'M LIVIN' IT (MAK LO YUN) was selected to be the 4th London East Asian Film Festival's closing film and made its European premiere on November 3rd. Sing Sing with the film's tension filled performance received high praises from the film festival jury as he was unanimously named the Best Actor to become the climax of the film festival close ceremony. Sing Sing was surprised to receive the award. This was the second time Sing Sing won Best Actor in England. Sing Sing said that acting would be his career of life.
Kwok Fu Sing last week completed his Tokyo Film Festival promotion and flew to London with the film I'M LIVIN' IT and director Wong Hing Fan to attend he 4th London East Asia Film Festival. Sing Sing first was the film festival Actor Focus as the audience and the media enjoyed four of his films that were drastically different in style, including AFTER THIS OUR EXILE (FU JI), COLD WAR (HONG JIN), PORT OF CALL (DAP HUET CHUM MUI) and I'M LIVIN' IT. Sing Sing upon his arrived was only able to appear at the COLD WAR screening. The audience appreciated Sing Sing's various performances. Sing Sing also shared his experience of different characters with the audience and expressed that in his film journey he was very grateful to mentors William Chang Suk Ping and Tam Ka Ming. The audience response was passionate as they fought to ask questions and for photos and autographs.
The close ceremony opened with the film festival chair and Hong Kong Economic and Trade Office chief's speech. In the film Sing Sing played a financial elite turned homeless person, playing a lower class that was knocked down by the society's wealth gap. His extremely tense yet detailed performance even received high praises from the film festival jury, which felt it was a rare topical film in recent years. Without any gimmick or large scale special effect, the film was full of drama and humanity.
Sing Sing said that attending the film festival in London this time had special meaning for him. Because I'M LIVIN' IT was able to be the film festival closing film, it symbolized that the film successfully broke out of Asia to introduce the domestic film that was full of Hong Kong color to the European audience. "In addition I am very honored to be selected o be this year's 'Actor Focus', to share my film journey with the European audience and media. I feel this is a great film cultural exchange, from which I have learned a lot."
The film aside from getting a lot of attention and talk during the film festival, Sing Sing's tense performance that also showed the character's powerlessness in I'M LIVIN' IT received the jury's high praises as it unanimously presented the Best Actor award to Sing Sing. It was the climax of film festival's closing ceremony. Sing Sing was very surprised to receive the award. This was the second time Sing Sing won Best Award in England. The last time was in 2013 at the China Image Film Festival with SILENT WITNESS. Sing Sing said, "I am very happy to be able to receive the Best Actor Award with I'M LIVIN' IT because this is a movie that is full of people's sentiment. I put 100% into this performance, giving my heart and soul to it. Thank you to each co-star in the film, as well as the director for his trust. Running into a good script is an actor's biggest dream. I hope being an actor is my career for life."
Director Wong Hing Fan happily expressed, "My first feature film as a director received recognition at different film festivals and even won Sing Sing a Best Actor award. I felt very emotional and honored inside."
After the award present I'M LIVIN' IT was screened. The audience responded enthusiastically, as many shed tears as they watched. The film's realistic plot was heart wrenching and moving. After the show the applause was thunderous. Sing Sing and the director again appeared and had an exchange with the audience. Everyone truly savored this film that reflected the tragedy and shortcoming of society through a basic level small character. Sing Sing was very happy that the film had such a great response. He watched the film three times in a row and still was moved by the story as he got teary eyed.