courtesy of on.cc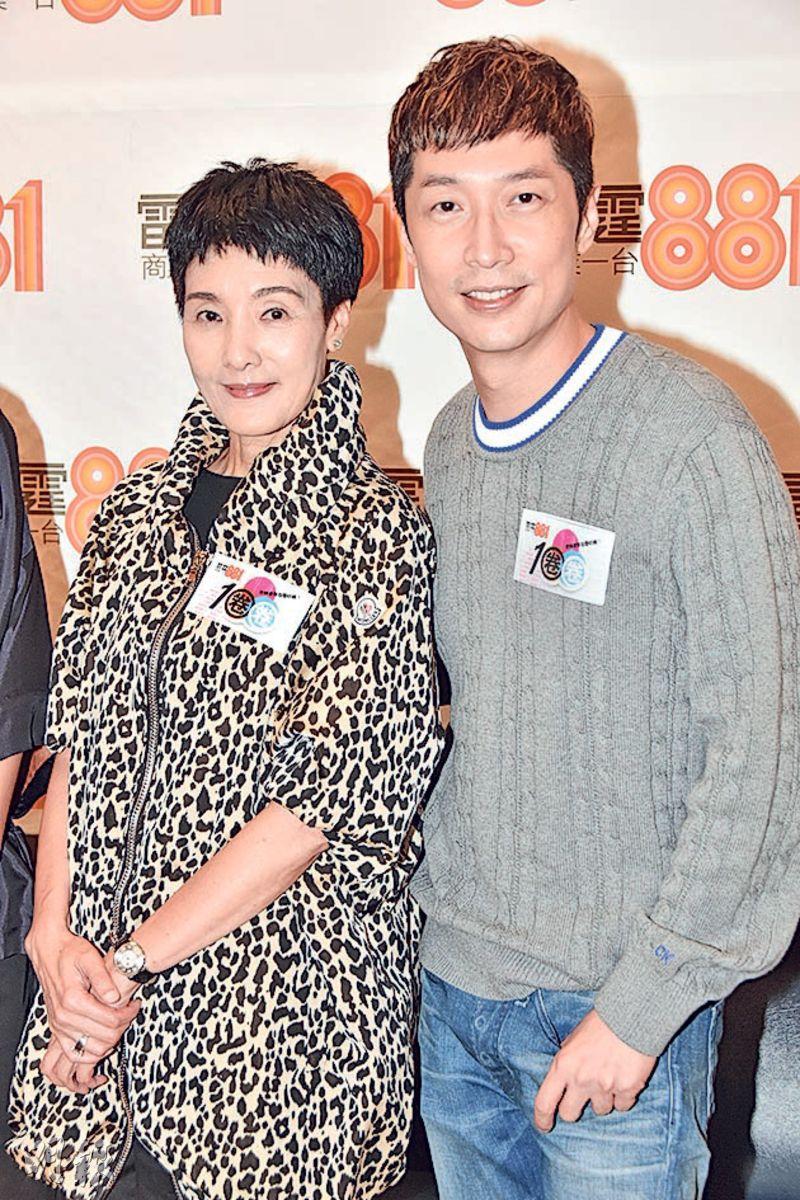 courtesy of mingpao.com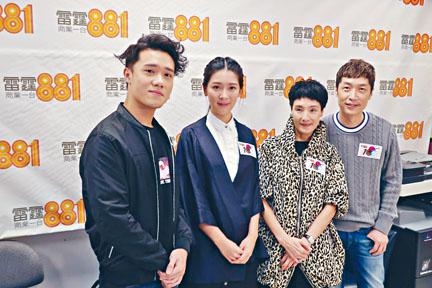 Himmy Wong, Jennifer Yu, Josephine Koo and Steven Ma
courtesy of singtao.com
The Steven Ma Chun Wai directed and starred film TILL WE MEET AGAIN (SUN CHIN YEUK SEI HAU) yesterday promoted on the radio with Josephine Koo Mei, Jennifer Yu Heung Ying, Himmy Wong Tin Him and himself. Ma Jai praised Sister Mei Wa's performance as outstanding. She was able to smoothly delivering three pages of dialogue in one breath. He joked that almost everyday they got off work early and saved on overtime pay!
Ma Jai and Sister Mei Wa earlier played mother and son in the play and established certain chemistry. Playing mother and son again naturally came easily to them. Ma Jai praised her. "In a rooftop scene, Sister Mei Wa finished three pages of dialogue without skipping a word. She finished it in one take. Sister Mei Wa constantly said to me that I didn't give her bad takes. The fact was she didn't need another take. I didn't have to worry about overtime pay. Ultimately the production budget was limited, but we mostly got off work early." Sister Mei Wa returned from Europe to promote. Ma Jai said that he did not feel any pressure with the elder's excellent acting, because earlier they have worked together before on the stage. Instead he was the director too and was responsible for yelling cut. It was a memorable experience for him.
Playing a psychiatrist in the film, Yu Heung Ying would have a romance with Ma Jai. Wong Ting Him and Ma Jai would have a fight scene. Wong Ting Him said that Ma Jai spoiled him and would stop as soon as he touched him during the fight. He also arranged a double for him to keep him from getting hurt. Ma Jai said, "Because I started as an actor too, I would play favorites with actors. In addition they truly performed greatly, they worked very hard. Before hand they did all their homework and could skip bringing the script to the set. I looked forward very much to the different sparks with new actors. The entire production process was very comfortable."