courtesy of on.cc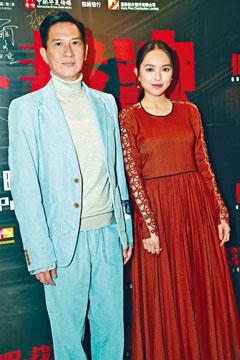 courtesy of singtao.com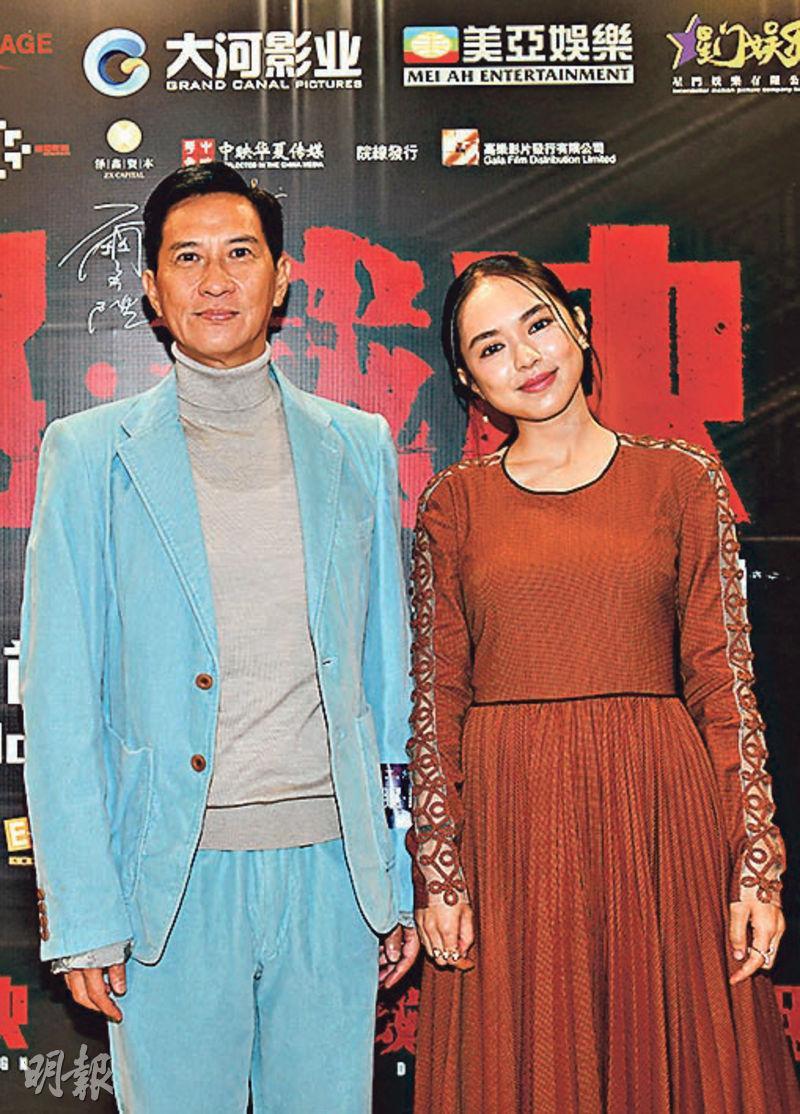 Cecilia So reveals that Nick Cheung wore the same suit ten years ago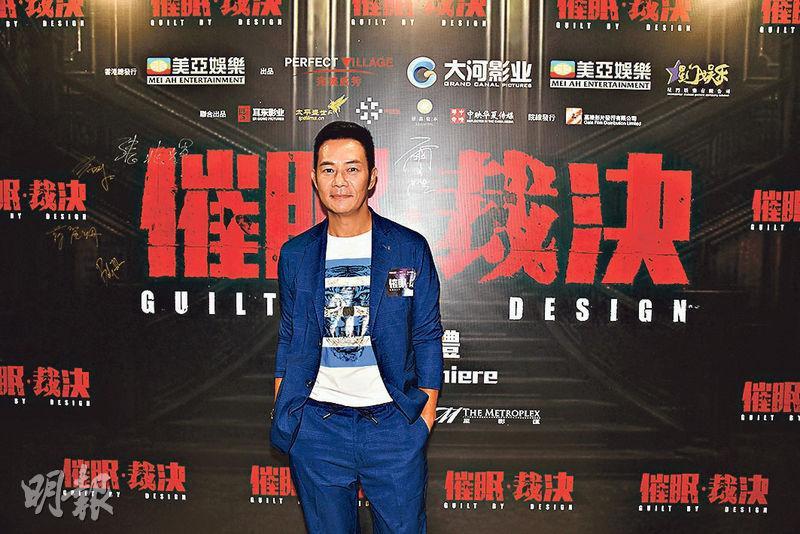 Eddie Cheung
courtesy of mingpao.com
The Lai Siu Kwan, Sze Pak Lam, Lau Wing Tai directed and written film GUILT BY DESIGN (CHUI MIN CHOI KUET) two nights ago held a premiere at the Kowloon Bay International Trade and Exhibition Center. Producer Derek Yee Tung Sing and actors Nick Cheung Ka Fai, Eddie Cheung Siu Fai, Kent Cheng Juk Si, Jo Kuk Cho Lam, Cecilia So Lai Shan and action choreographer Chin Kar Lok attended. So Lai Shan revealed that Cheung Ka Fai would the suit that he was wearing ten years ago.
Ka Fai said that he wore the suit ten years ago at a radio award show as a guest presenter, but it still fit him today without feeling outdated. He joked that he supported the environment and would not throw away or give away clothes after just wearing it once. He urged artists to wear their clothes again and not to throw them away. He also revealed that Louis Koo Tin Lok loved to collect clothes and needed a lot of place to store them. He said, "The clothing that I have collected for the longest was a suit that I wore at the Cannes Film Festival. I believed I won't wear it again because that style's collar was very odd!" He said that while at TVB he wore a local designer's fashion and walked the catwalk as a model. Would he like to play a designer? Ka Fai said, "If I have the chance I would like to, anything that I haven't played before I would be interested in."
In the film Ka Fai played the hypnotist. He said that he too wanted to try to be a real hypnotist because it felt very mysterious. However he believed that there was real hypnosis and fake hypnosis. He also revealed that normally his daughter constantly "hypnotized" him to be her slave and to give her a shoulder rub, but other than that she has not made any special request. Would he be able to hypnotize his wife Esther Kwan Wing Ho? He said, "If I didn't hypnotize her, she wouldn't be married to me!"
Cecilia So Lai Shan in the film played a paralyzed girl. After Cheung Ka Fai hypnotized her she talked about what happened. She said that during the shoot she stared at the plate in the microwave and was completely focused in being hypnotized. Before the shoot she also rehearsed with an acting teacher. Ka Fai heard and joked with urgency, "Don't! Just you alone? Young girls insist on winging it!"
Playing a cop in the film, Eddie Cheung Siu Fai revealed that two scenes were more difficult. One was underwater, an action scene in which he was unconscious and hallucinating. Another was a parking lot explosion scene that required 360 degree camera shoot coordination. He said, "Another explosion scene took an entire morning to test. Luckily everyone was agile and finished it in one take."