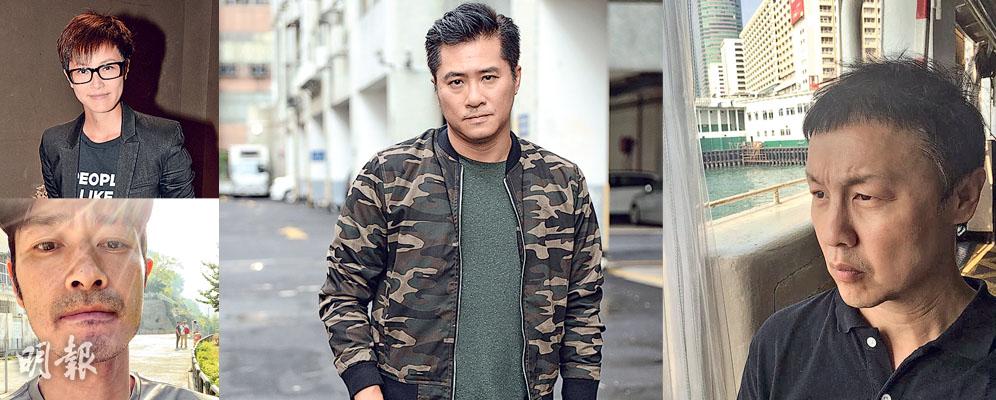 PolyU alumnus David Siu could not sleep two nights ago and wished that students would evacuate as soon as possible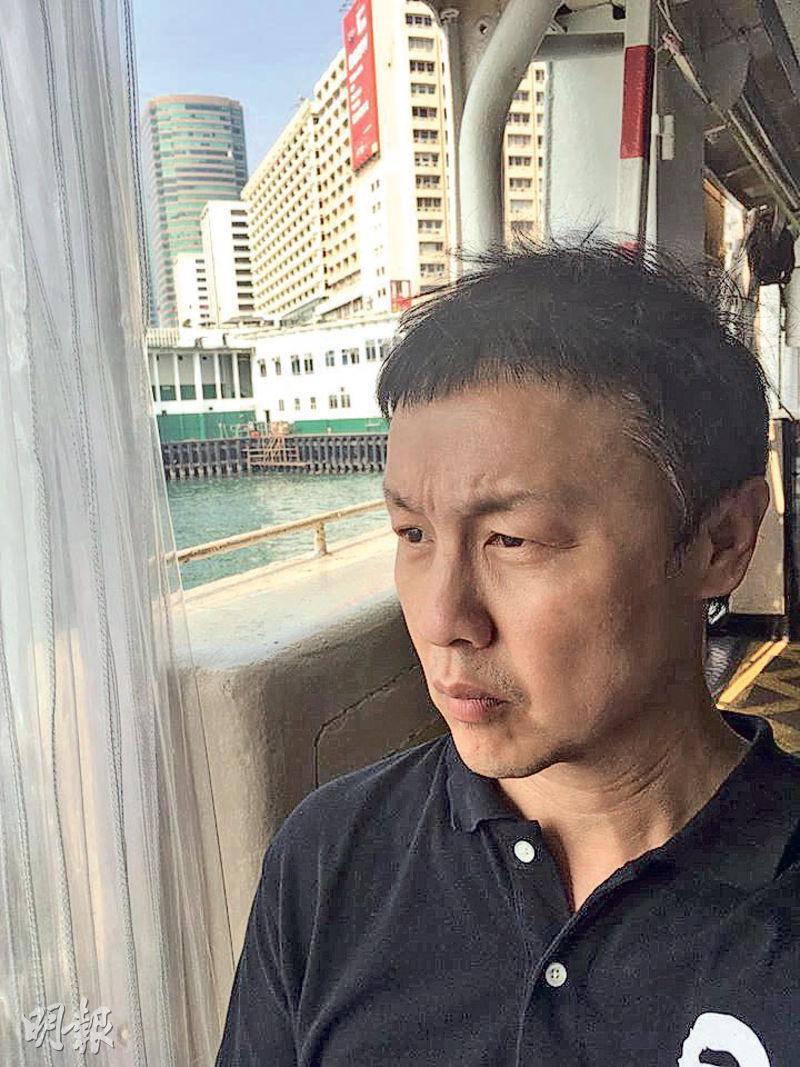 Joe Tay says that he cannot do anything except bear witness
Denise Ho posts on facebook to "save PolyU"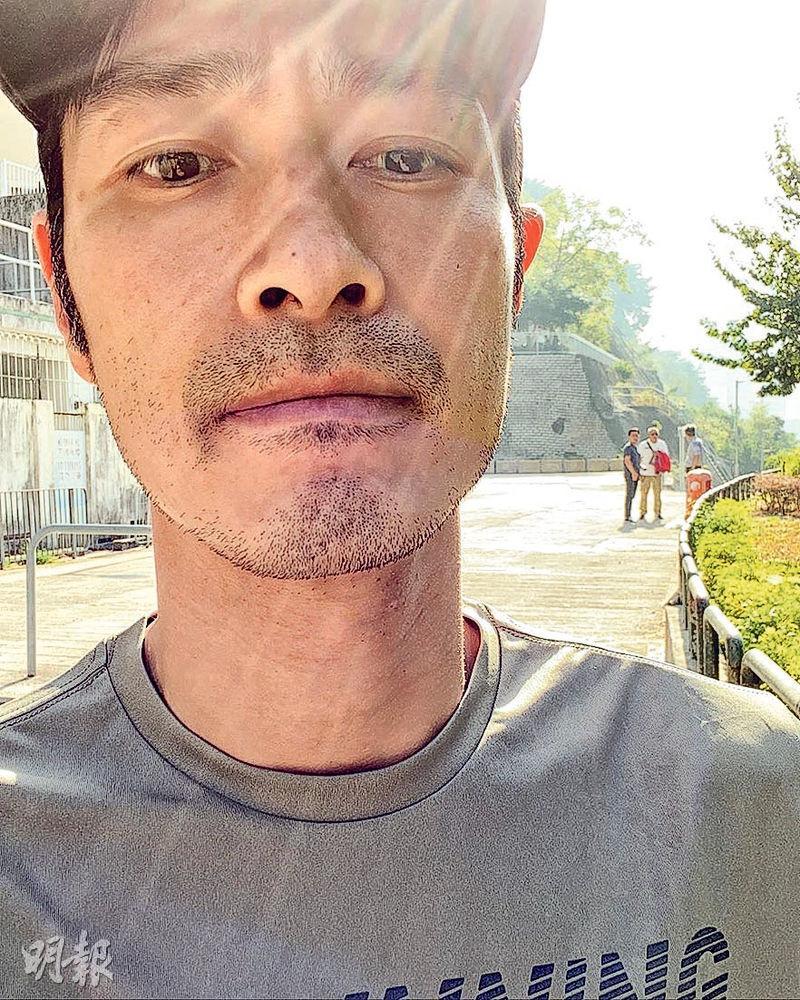 Gregory Wong supports the PolyU students online
courtesy of mingpao.com
Conflict erupted at the Hong Kong Polytechnic University for the past few days and caught the attention of the entire city. Yesterday artists Denise Ho Wan Si, Gregory Wong Chung Hiu, director Alfred Cheung Kin Ting, PolyU Alumnus David Siu Chung Hung and others spoke up to "Save PolyU". Anthony Wong Chau Sun on twitter posted the conflict video and posted "Please help HK!" Joe Tay (Cheng King Kei) were concerned about the students. Yesterday while assisting nearby PolyU he ran into tear gas and ran for cover with others. He said that he could only bear witness. When he saw students' mothers pleading in tears to see their children in PolyU he felt even more powerless. He questioned whether hindering emergency rescue was a crime.
Yesterday Cheng King Kei responded to the "Lunch with You" operation and went to Tsim Sha Tsui with friends. He ran into anti riot police near PolyU launching tear gas and ran for cover. He posted on facebook, "It seems like I can't help with anything. I feel like a failure, very guilty, very helpless. However I won't give up on doing all I can within my power, only then this life isn't wasted. Life affects life." Cheng King Kei said that he has already gone home. "At the first tear gas launch, the more experienced people on site told me, this spot isn't safe, hurry up and leave. You only have a gas mask. 'Raptors' can rush out at anytime to make arrests. This morning someone already did. I left for less than 10 seconds before someone rushed out and launched tear gas behind me. Then over 100 to 200 people ran at the same time. What I can do now is just observe and bear witness a little."
Cheng King Kei said that he witnessed a woman crying about her children in PolyU. He said, "I just happened to be behind her and saw her heartbroken and screaming for a lot time. Friends and social workers kept her company and see if any family or friend nearby would help her. I thought she was very brave. When we know our children are inside, what can we do? We can only bear witness, tell people and hope more international organizations can intervene and enter in a humanitarian effort. Hong Kong doesn't even permit its own medical personnel to enter, can the Red Cross, World Vision, Save The Children, Doctors Without Borders and others get involved? Even we in Hong Kong have heard of them, they can go into war zones to save people. There would be cease fire. Perhaps Hong Kong is the exception. Is this a crime?"
Ho Wan Si on facebook urged to "Save PolyU". "Seeing how the kids give their all to resist and risk their lives to break out of the blockade only to get turned back several time, I know they feel disillusioned and that the casualty is countless inside. I am extremely heartbroken. They really are just kids, why do they have to withstand such torture? Seeing the videos from that night, normal people would be worried and shocked." She also pointed out that keeping pleading mothers from going to PolyU to see their children is inhuman.
Siu Chung Hung is a PolyU graduate. He said that two nights ago he could not sleep, as he contacted teachers and alumni and joined the petition to call for 1. the police to stop the use violence inside and outside the PolyU area. 2 the police to promise a peaceful exit for everyone inside the PolyU. 3 for teachers, students, alumni and everyone inside the PolyU to evacuate as soon as possible under safe conditions. He also pointed, "Political problems should be politically resolved. Please do not let Hong Kong turn into a killing field. God bless Hong Kong, God bless PolyU."
Yesterday Wong Chung Hiu posted, "There is no room for defeat anymore. We have to grind our teeth together. #Comeback Win together". Director Cheung Kin Ting prayed for the students. "Our Father in Heaven, please hear our humble plea and let the students to all return home safely under your wings."