Jason Chan and Eman Lam do not mind the format change.
courtesy of mingpao.com
AGA has no problem with the format change
Kelvin Kwan feels the new format is more flexible
courtesy of on.cc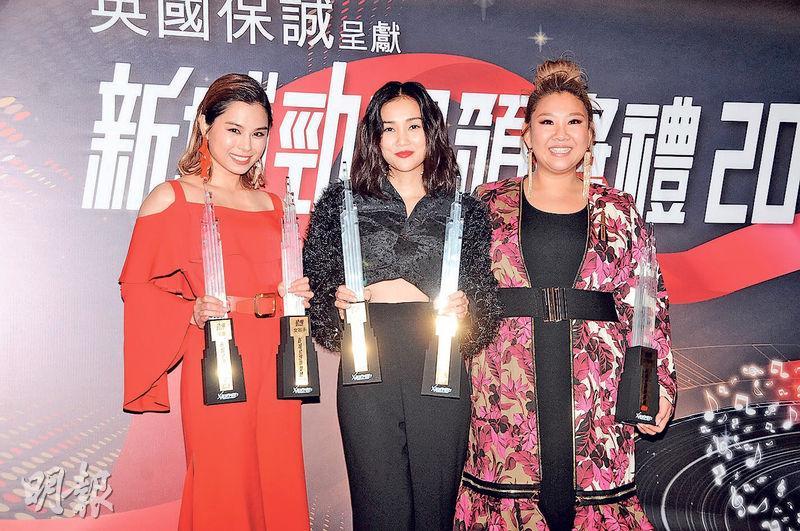 Gin Lee, Kay Tse and Joyce Cheng won Hit Female Singer awards last year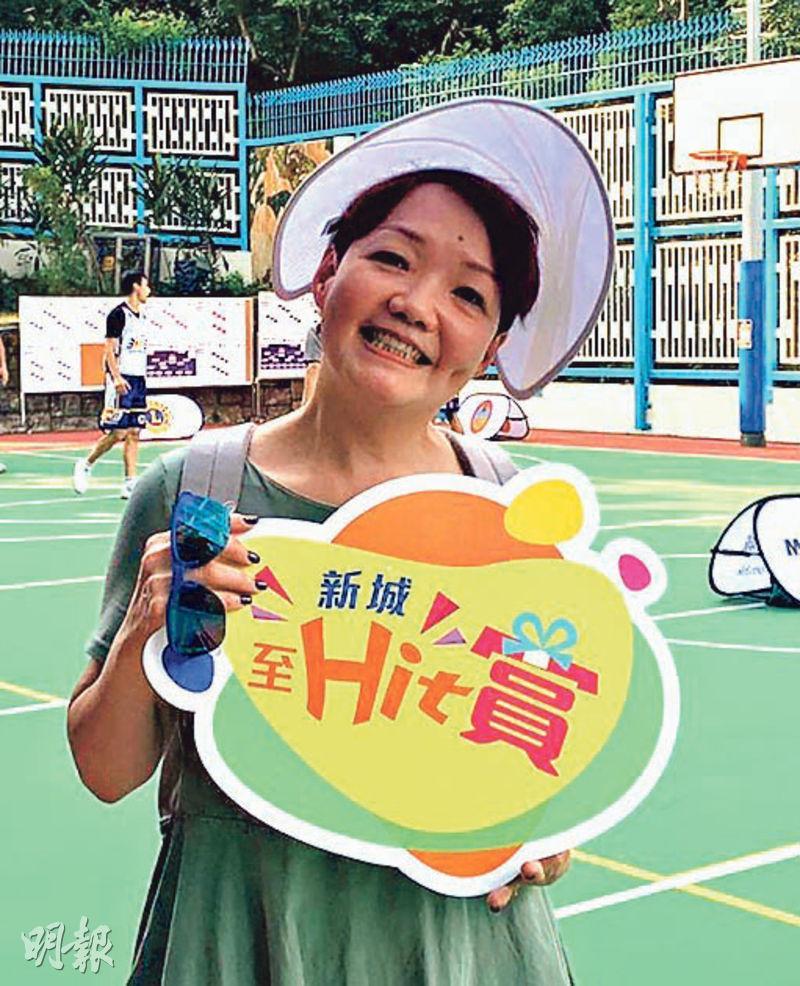 Metro Info executive director Ching Hoi Yan
courtesy of mingpao.com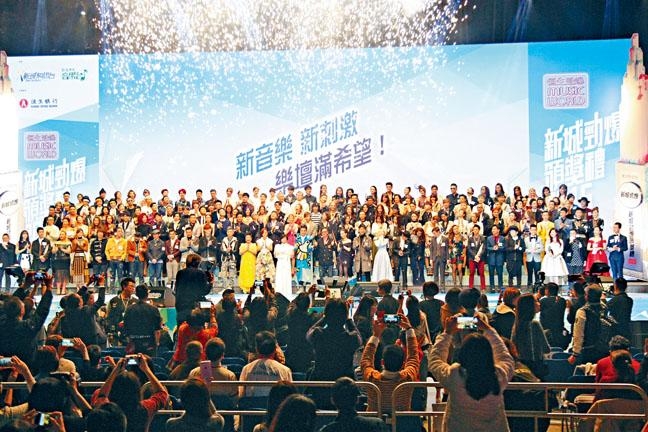 courtesy of singtao.com
Under the "extradition storm", the social climax has been affected. After Radio Hong Kong announced the cancellation of the 42nd Top Ten Chinese Gold Song Award ceremony, the originally scheduled to take place on December 28th at the Convention Center Metro Hit Awards has also been hit as it would change its format as well. It would cancel the usual physical award show and change to a digital online award show.
Metro Info executive director Ching Hoi Yan said, "As we said before, Metro Hit Awards will take place as usual. However like we mentioned before, this year's format will be very different from before. It will be unprecedented so we can't say a certain day will be an award day, or have a physical award show. This year will continue award show of previous years and add a lot of digital elements in many aspects. Last year Hit won four awards, we hope to keep the ball rolling and will further strengthen (the show) technologically this year. The award presentation can take place at anywhere and anytime. It won't happen in one day, it won't just happen in the studio either. It may happen in different places. This year's slogan is 'sharing music together, bringing us closer'. We hope through new technology and different digital platforms to bring fans and singers closer together. Everyone will also be able to vote on the latest platform 'Metro Hittest Award'."
Metro also pointed out that the Hit Award ceremony will be further digitalized to bring the music scene an innovative award show. An online award show, with augmented reality to expand the actual location creative interactive game and bring singers and fans closer. Fans would also be able to experience the joy of interacting with singers at anytime.