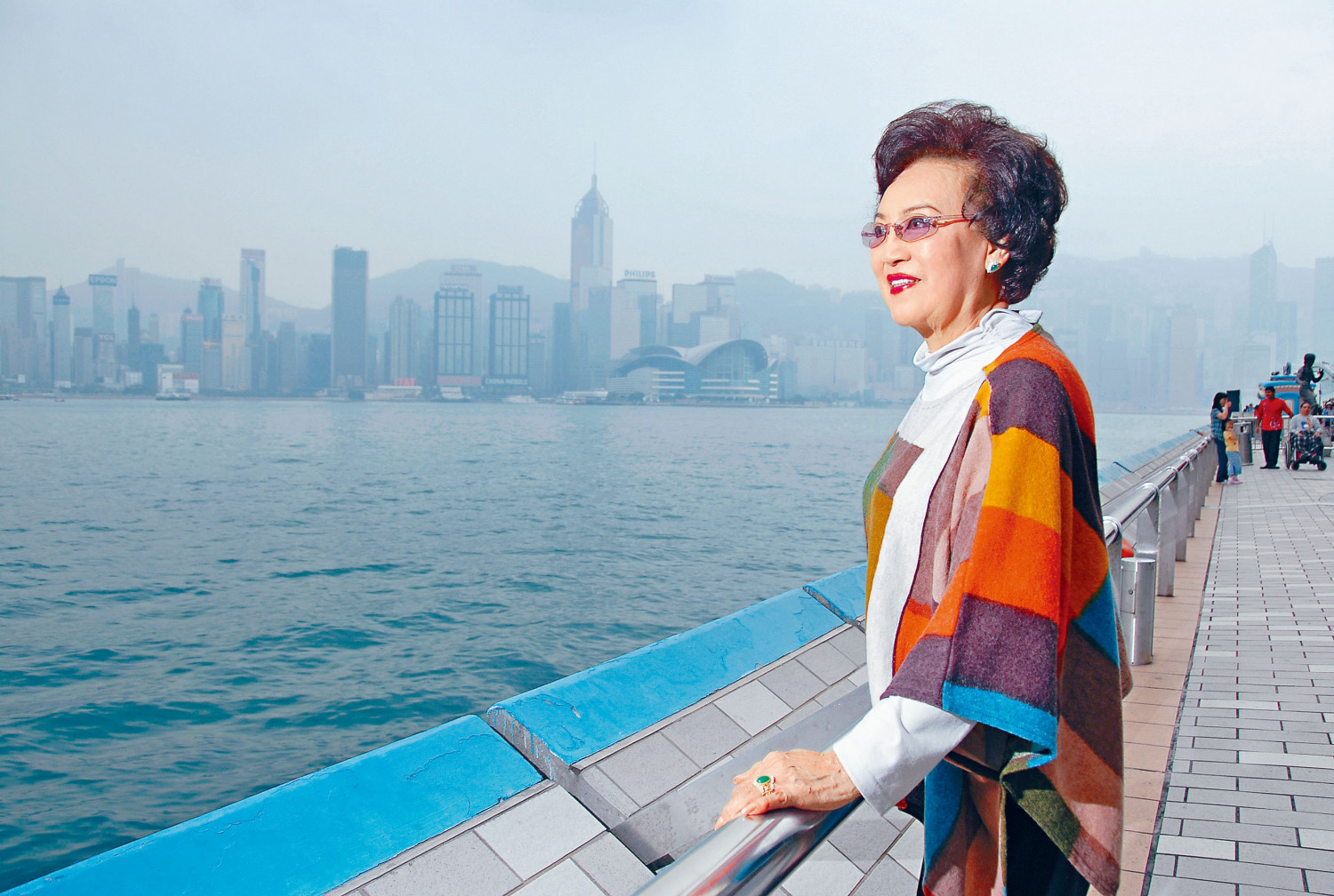 Lee Hong-Kum had her footprints all over music, film and television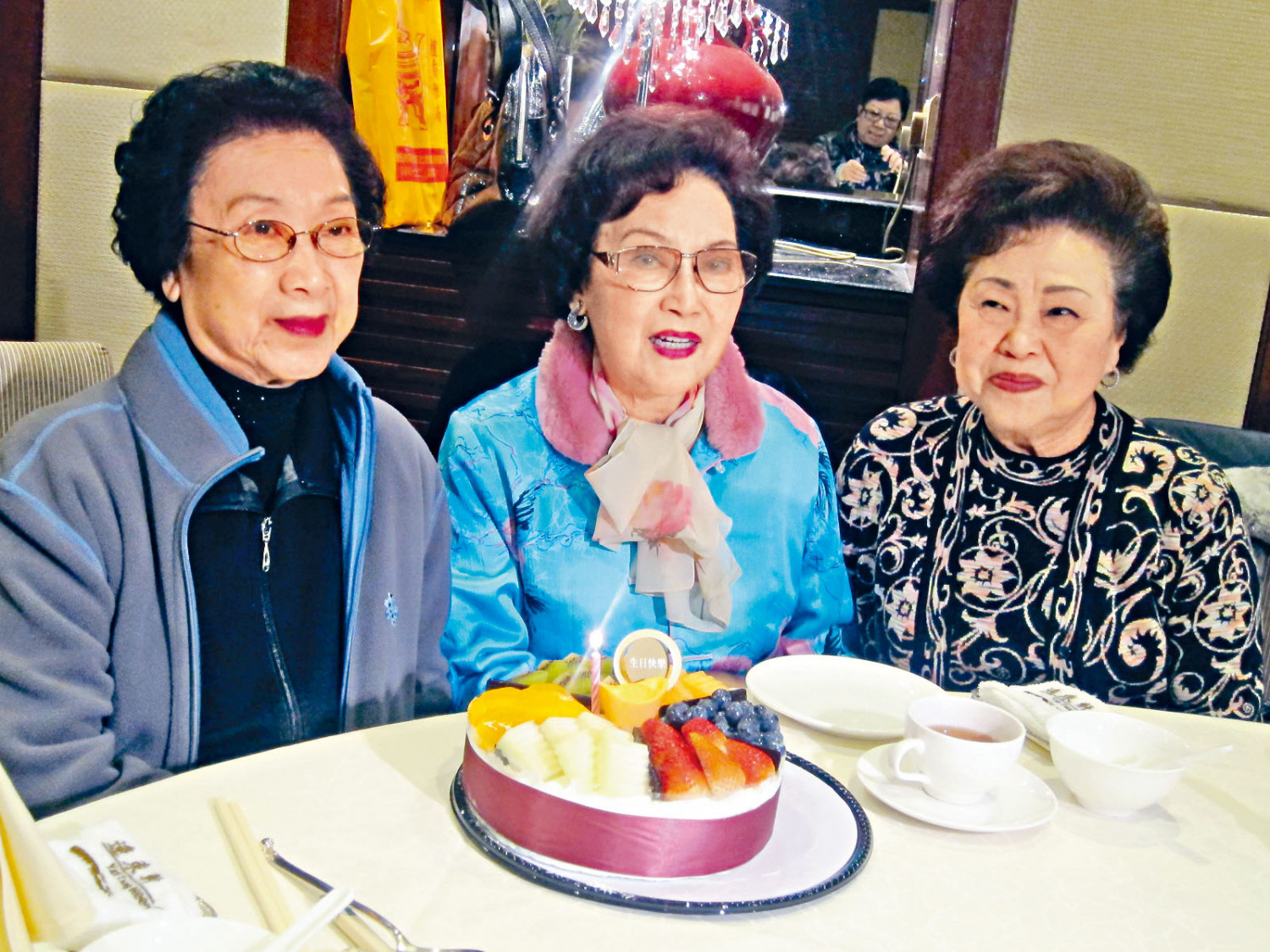 Yam Bing-Yee, Lee Hong-Kum, Tam Sin Hung and others were sworn sisters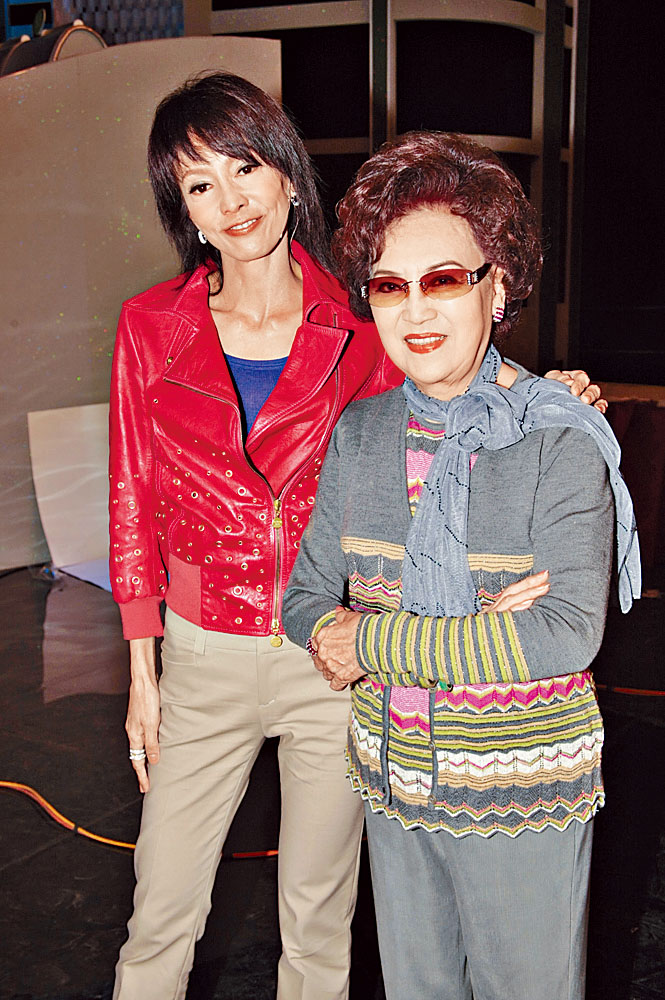 The first time Carol Cheng met Lee Hong-kum she already thought that she was very nice
courtesy of singtao.com
Lee Hong-Kum received the TVB Anniversary Lifetime Achievement Award
MOONLIGHT RESONANCE
Sandra Ng, Maggie Cheung, Lee Hong-Kum and Teresa Mo in ALL'S WELL ENDS WELL
Alex Man was very close to his god mother
Lee Hong-kum and Tam Bing Man worked together countless times, without any regard for all the gossip
THE JUSTICE OF LIFE

Lee Hong-kum's brother Lee Shu Kai left after incurring huge gambling debts. She was so mad that she publicly disowned him in the newspaper.
courtesy of on.cc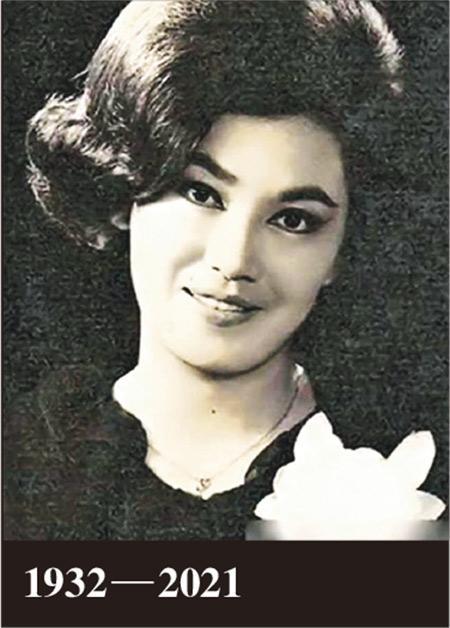 Lee Hong-kum was pretty and could play villains, so directors fought to work with her. She starred in over 430 films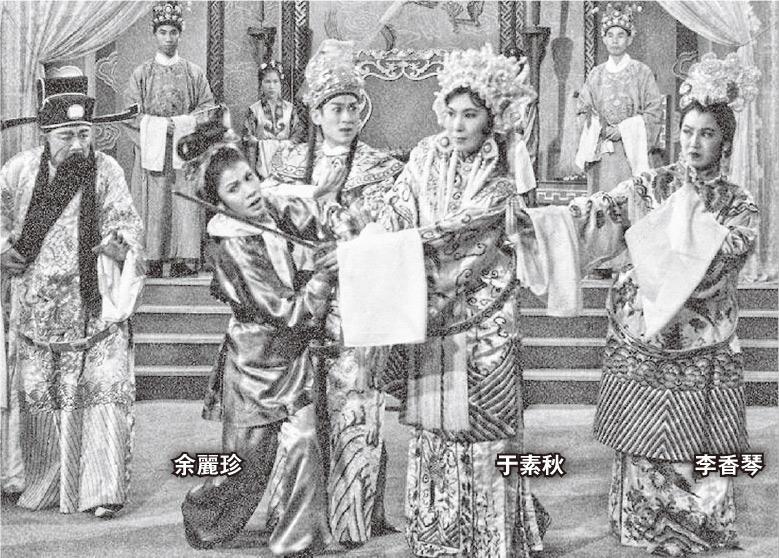 In the 1963 film WHOSE SON IS HE, Lee Hong-kum vied for the affection of the Emperor as the West Palace concubine opposite two East Palace concubines Yu Lai Chun and Yu so Chau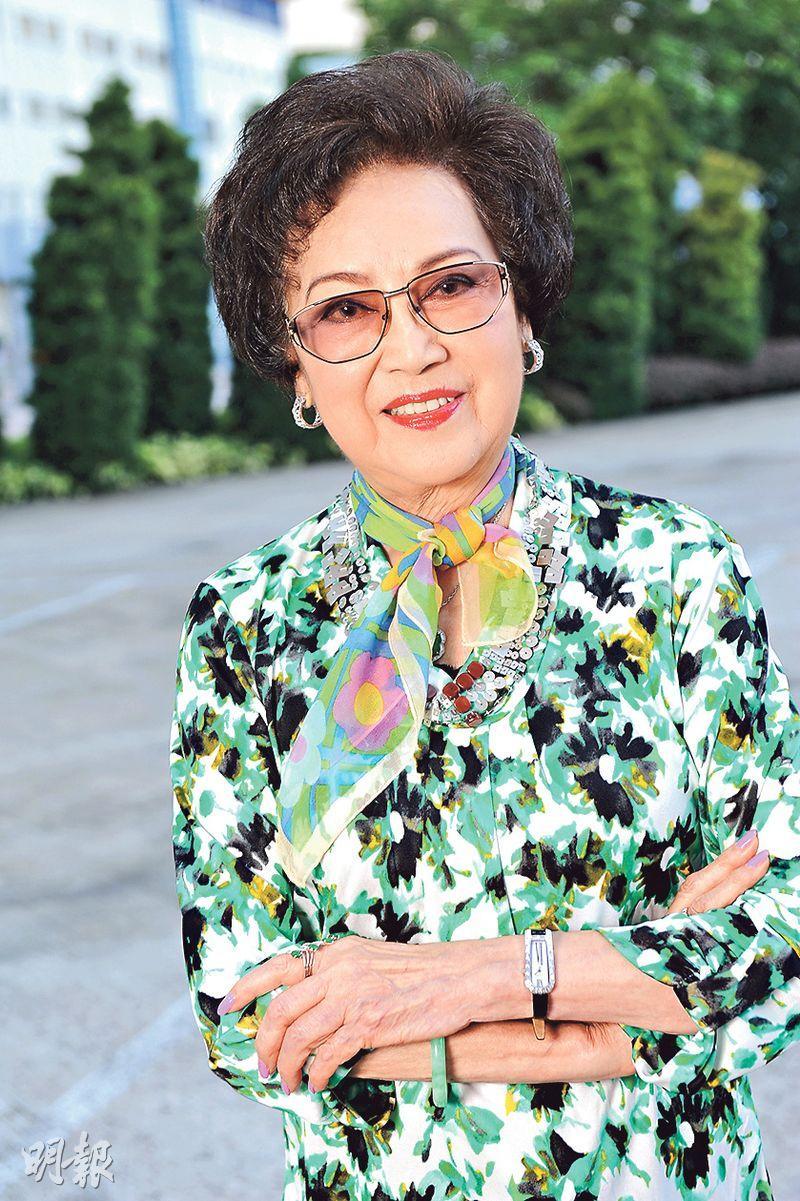 Lee Heung Kam's show business journey took her from the evil West Palace concubine, to a 180 degree turn on television as kind mothers and later easy going grandmother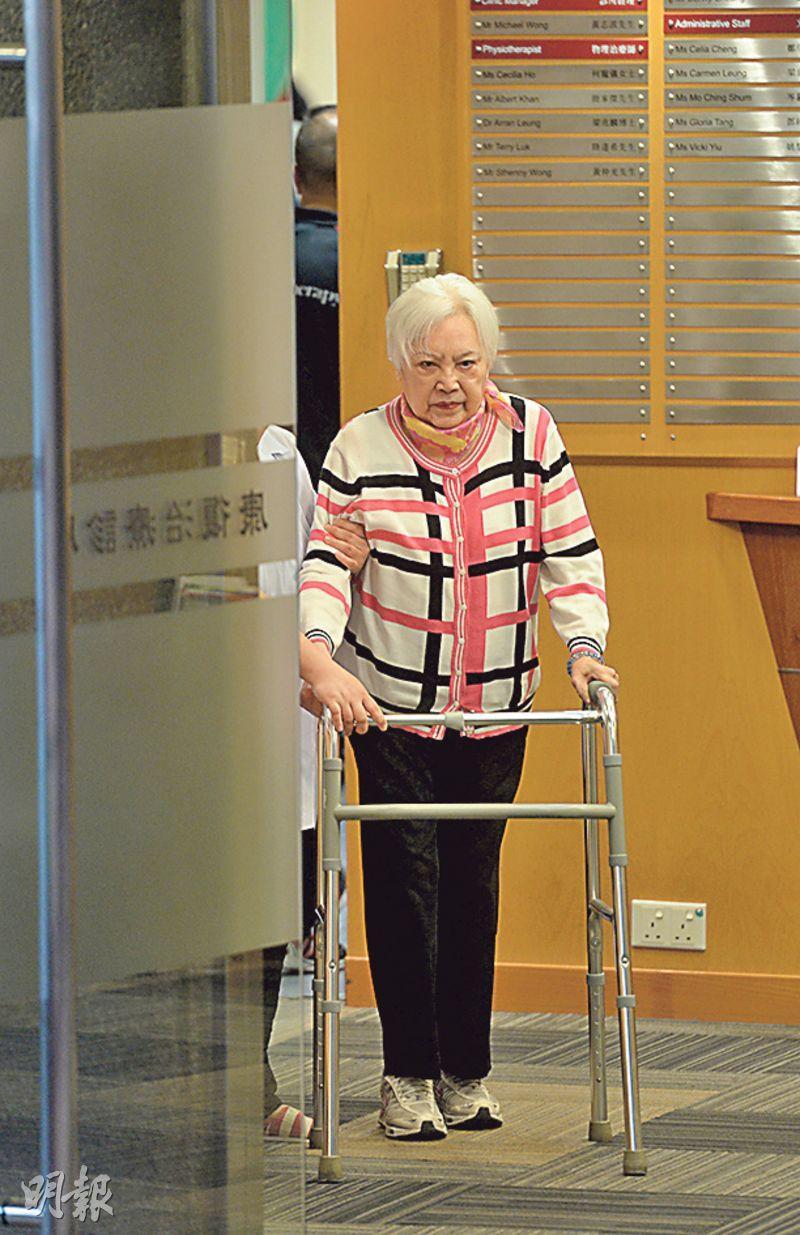 Lee Heung Kam became less than mobile after several falls. In 2015 she went to physical therapy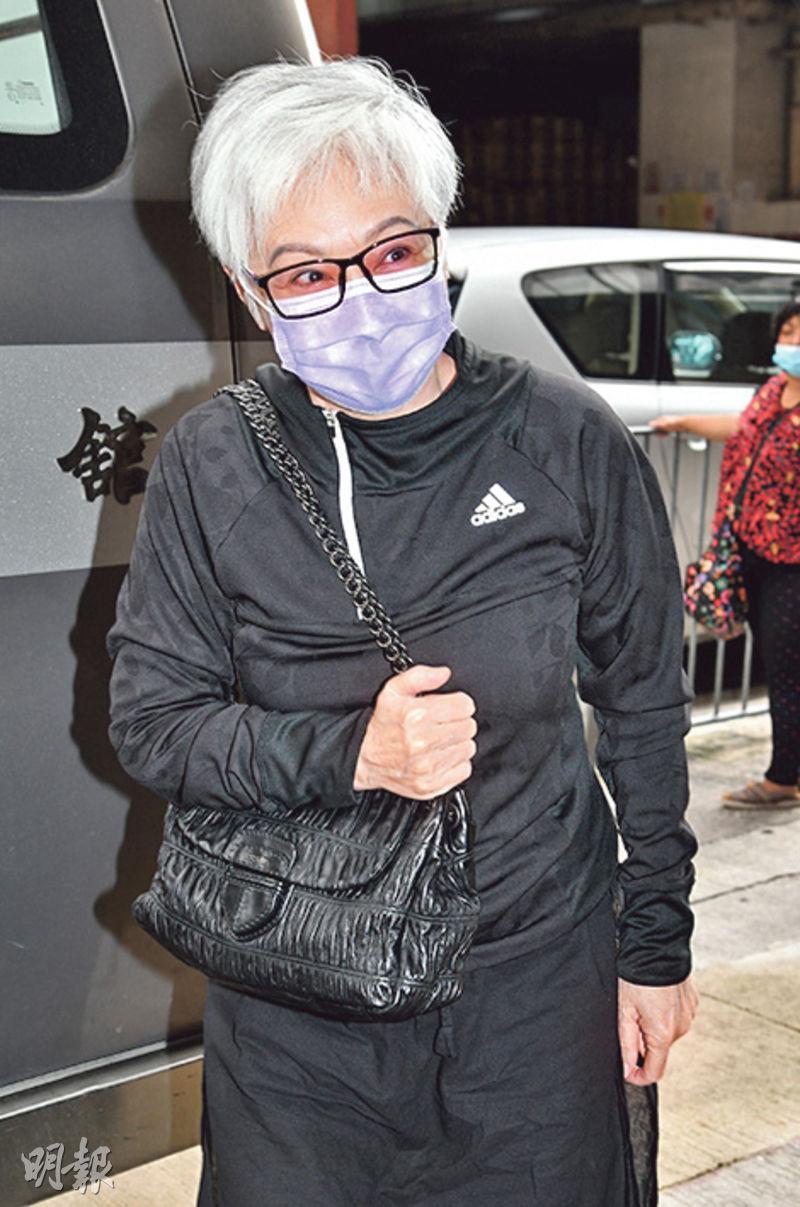 Siu Chi Kwan said that her mother passed away peacefully
Alex Man (left) and Ray Lui (right) became Lee Heung Kam's god sons after working together on the TVB series AND YET WE LIVE. Susanna Kwan (second left) became her god daughter in 2003.
In 2017 Wong Ha Wai visited Lee Heung Kam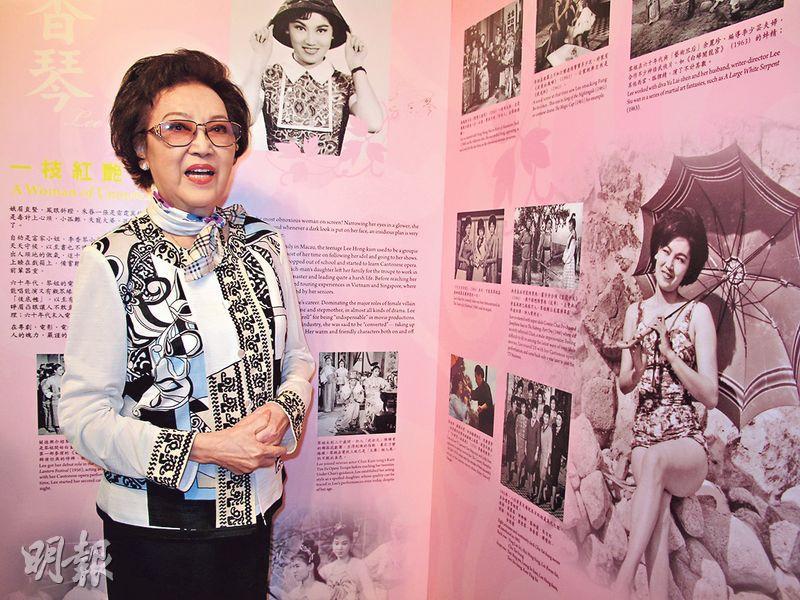 In 2011 Lee Heung Kam attended her own Film Archive retrospective and admired her past swimsuit glory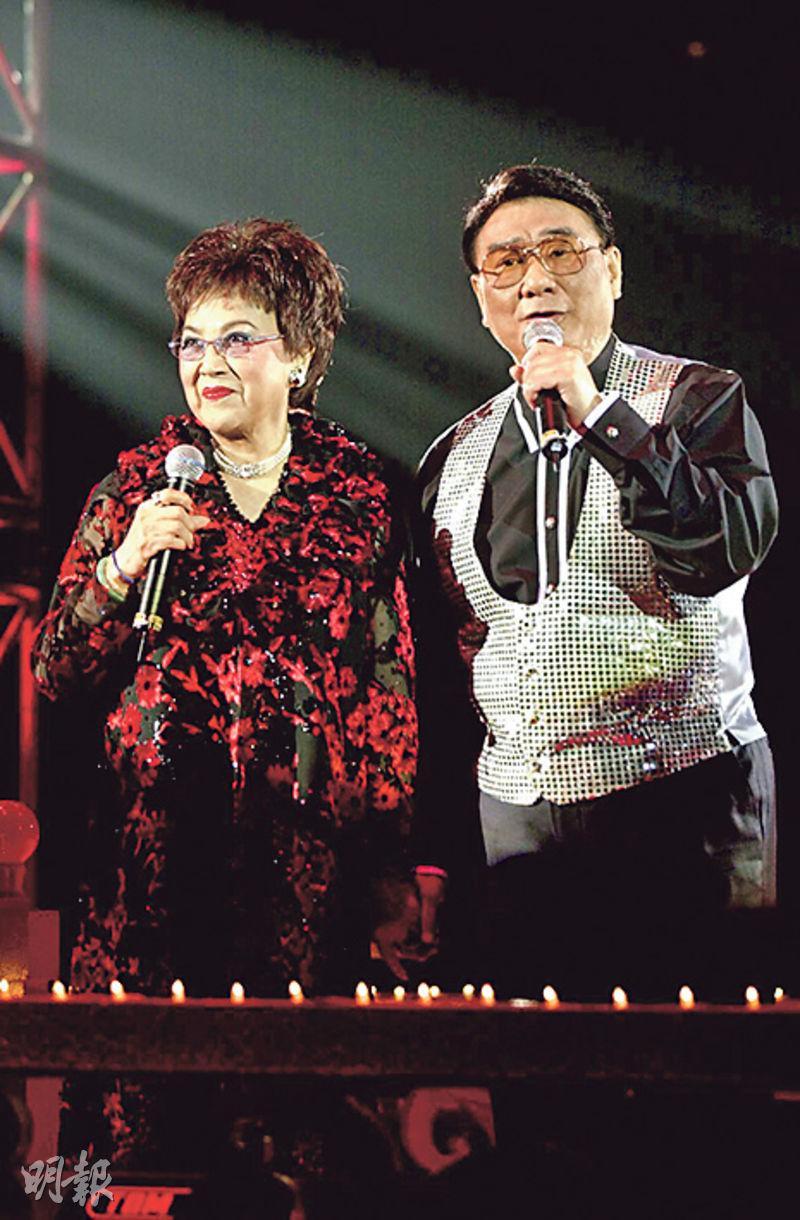 Lee Heung Kam and Tam Bing Man were best partners on stage, film and television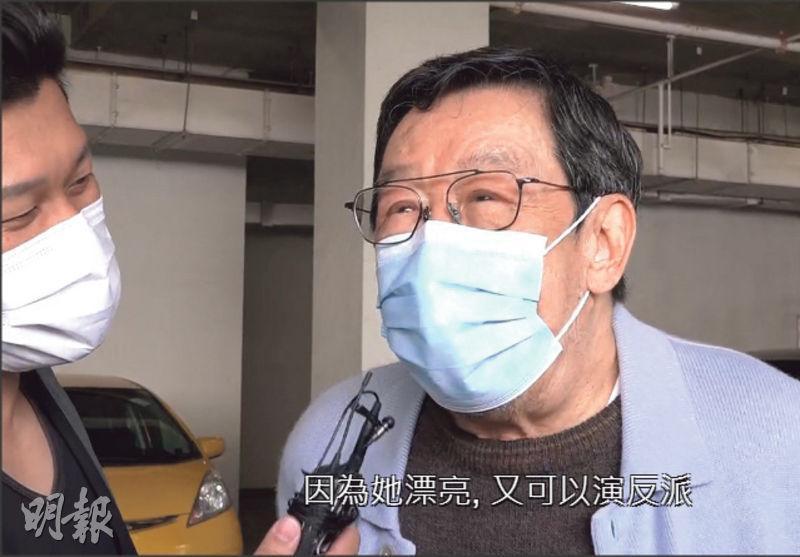 Wu Fung gets teary eyed as friend and friend passed away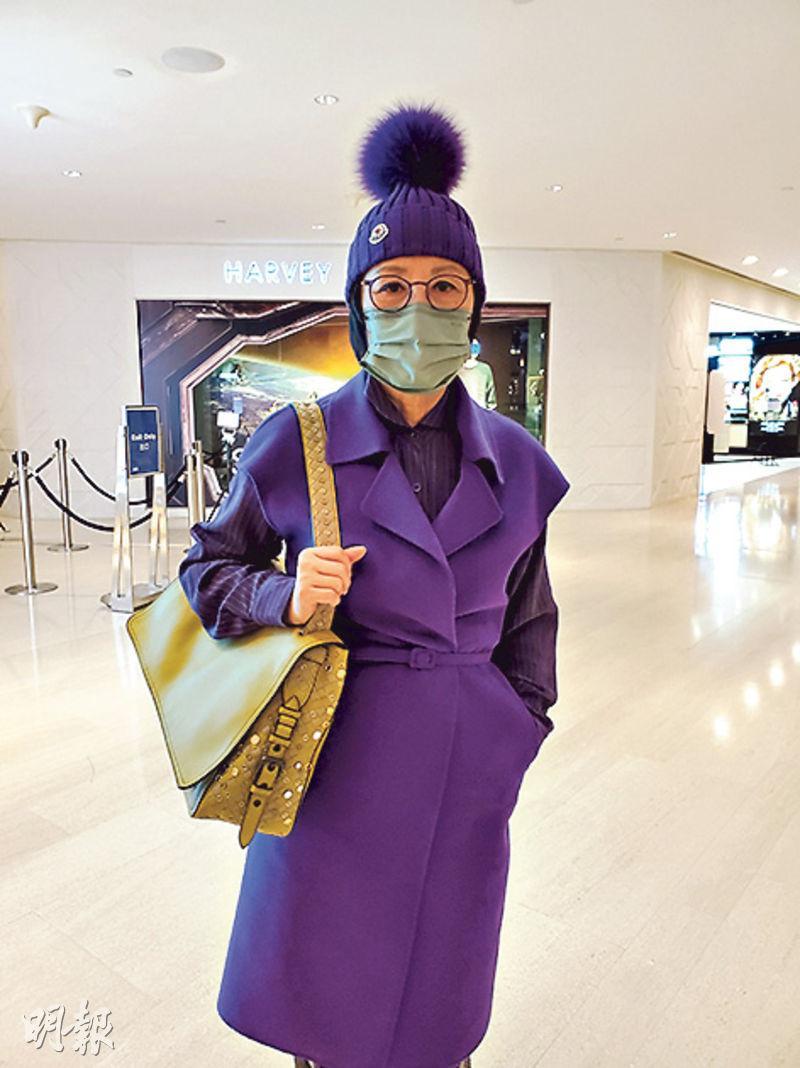 Liza Wang laments the passing of Lee Heung Kam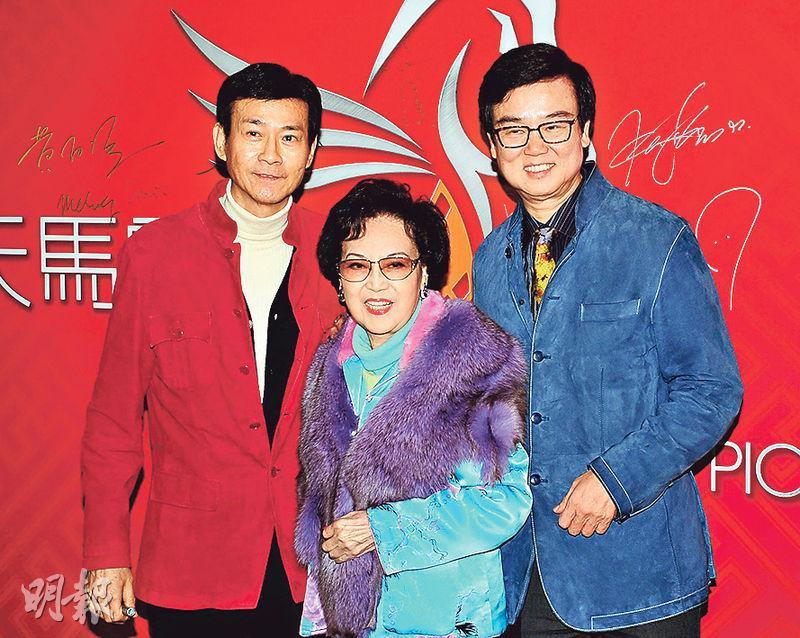 Raymond Wong (right) says that Lee Heung Kam's ALL'S WELL ENDS WELL character is memorable. In 2012 Sister Kam attended an event with Adam Cheng (left) and Raymond Wong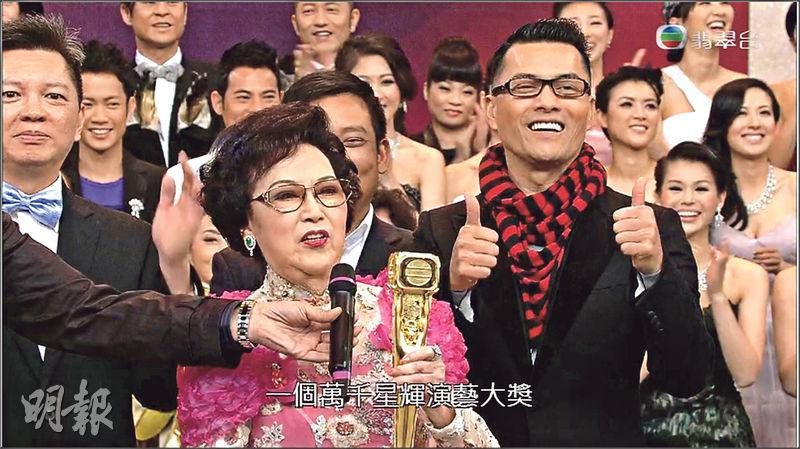 Lee Heung Kam accepted her TVB anniversary lifetime achievement award with god son Ray Lui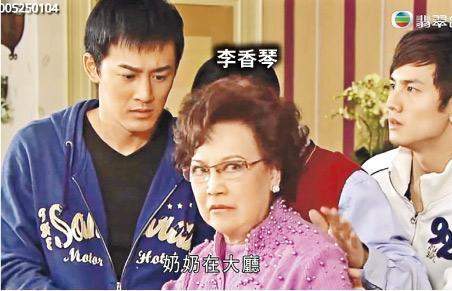 Lee Heung Kam's "Don't worry, Grandma is in the living room" became MOONLIGHT RESONANCE's classic line
Lee Heung Kam won a music award for her monolog in Shirley Kwan's song. She was so happy she got teary eyed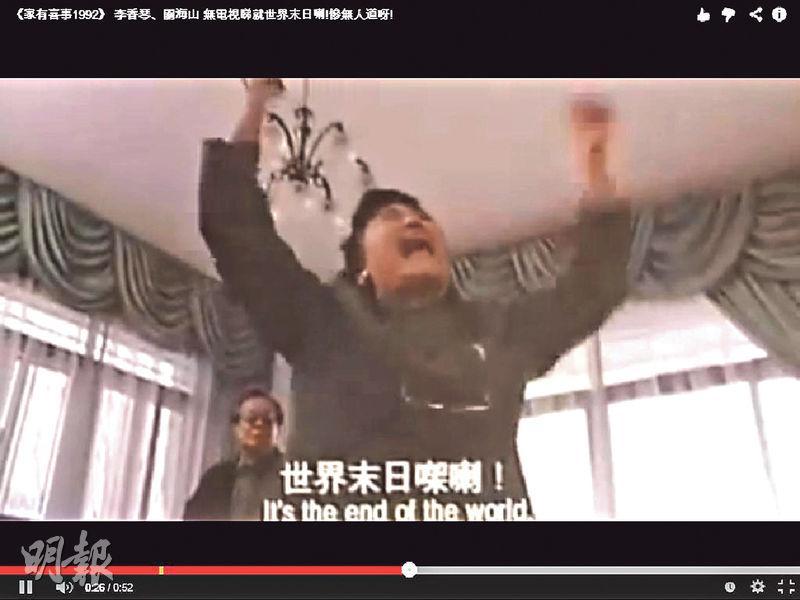 Lee Heung Kam's "No television, it's the end of the world!" scream in ALL'S WELL ENDS WELL has become a meme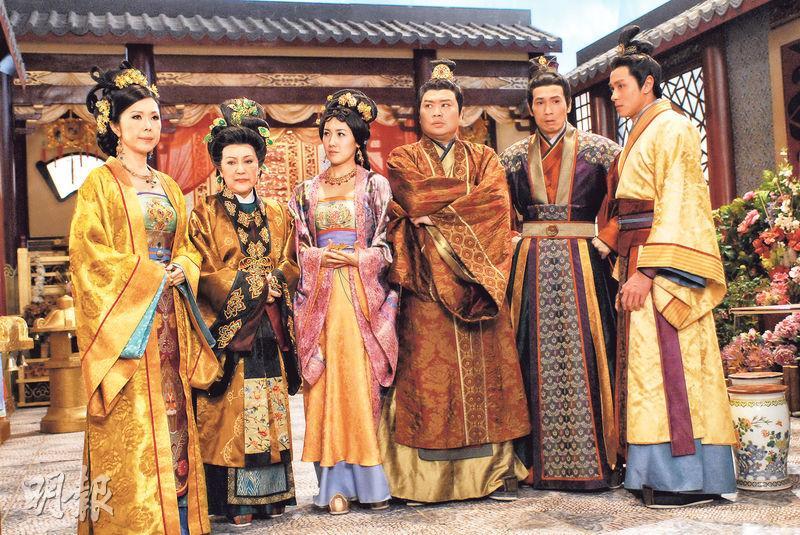 One of Lee Heung Kam's final TVB series CAN'T BUY ME LOVE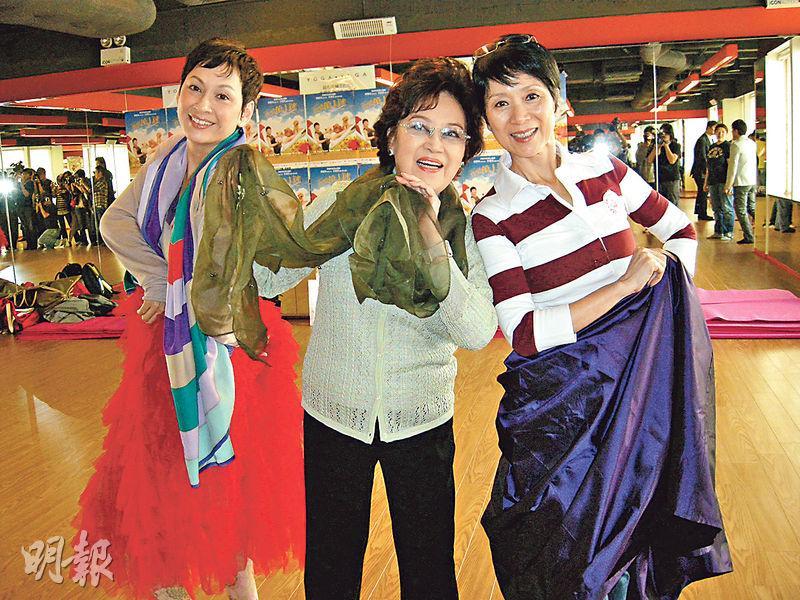 Lee Heung Kam worked with Candy Yu and Connie Chan on a play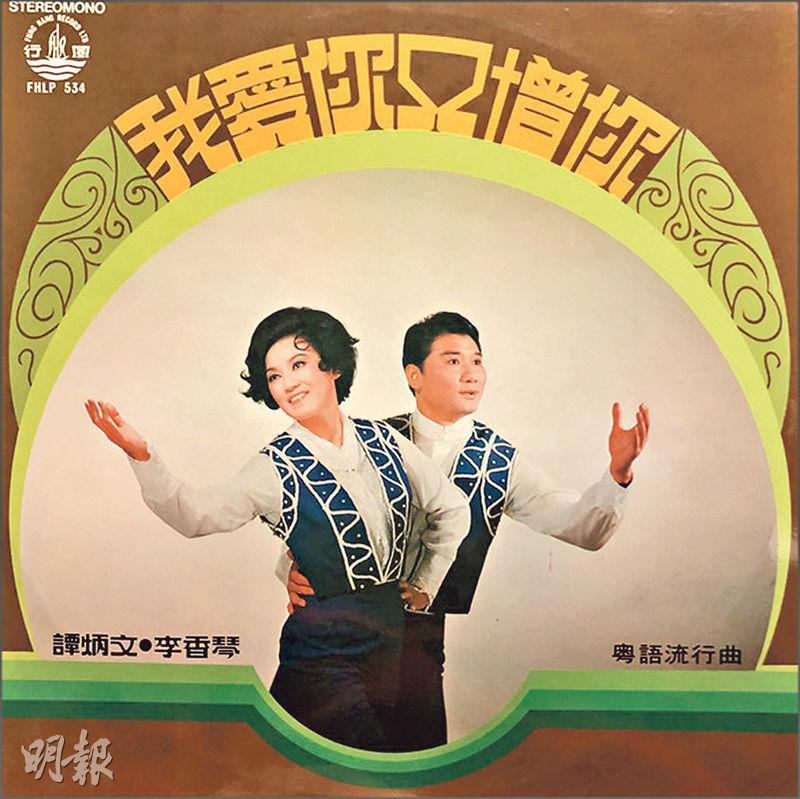 Lee Heung Kam and Tam Bing Man released a vinyl record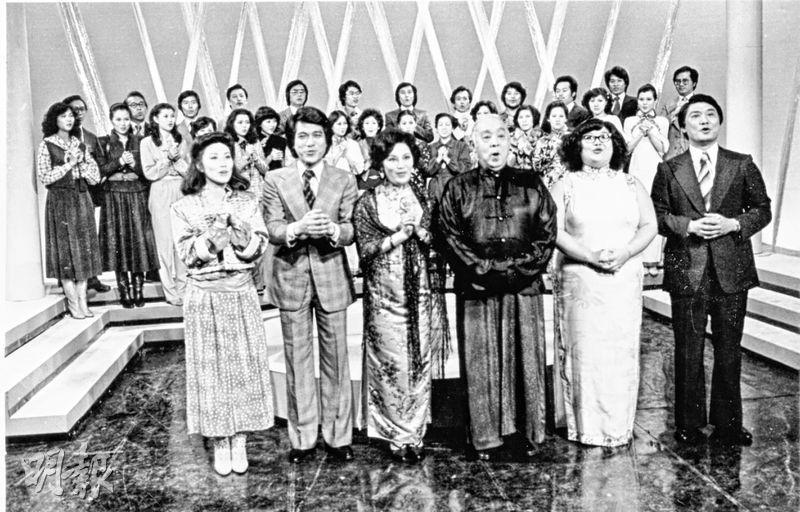 After joining TVB Lee Heun Kam (third left) took part in ENJOY YOURSELF TONIGHT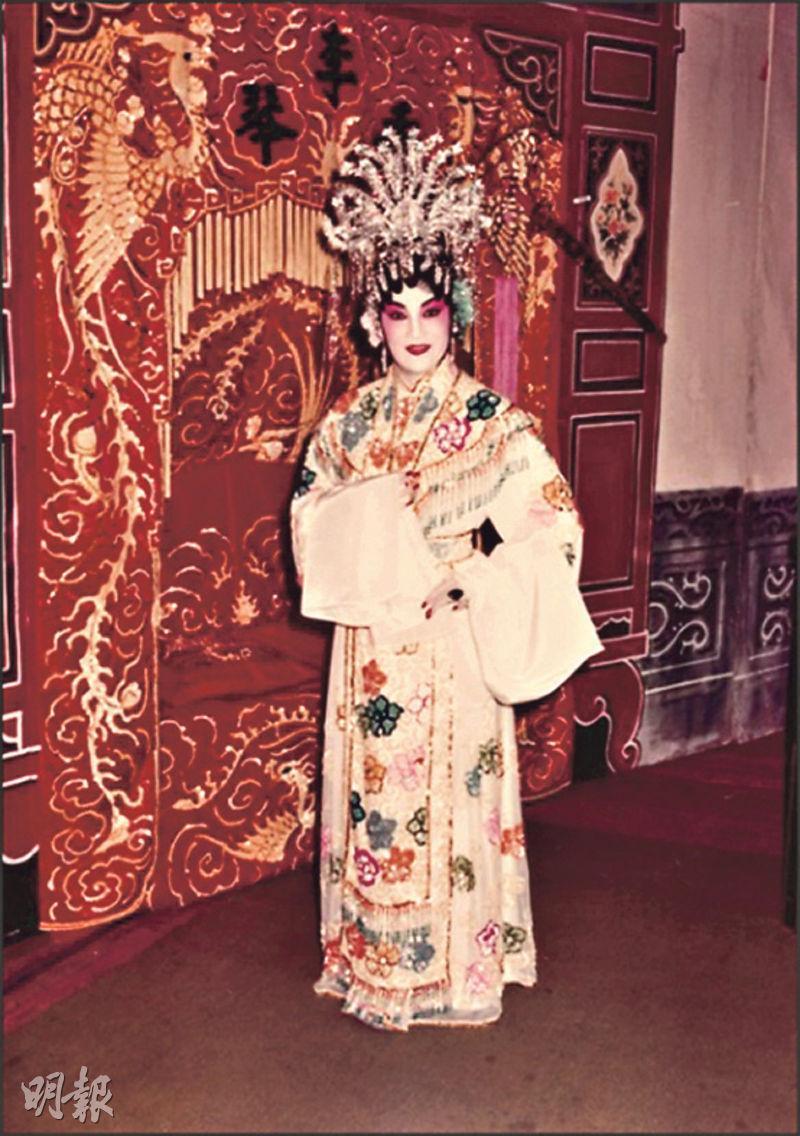 Lee Heung Kam fell for Cantonese Opera and was the "Two Gang King" of the time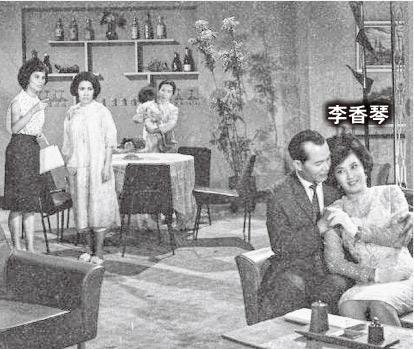 DIAL 999 FOR THE THREE MURDERERS was one of Lee Heung Kam's classic film
"Evil Concubine of A Generation", "Silver Screen God Mother" Lee Hong-kum (Sister Kam) yesterday passed away at age 88. Sister Kam's daughter Siu Chi Kwan revealed that Mama passed away peaceful, as if she was asleep. thus friends who loved her did not need to be too heartbroken. Godchildren Ray Lui Leung Wai, Alex Man Chi Leung and Susanna Kwan Kuk Ying were in deep mourning. Lee Heung Kam was an all purpose artist of music, film, television, and Cantonese opera. From the Cantonese film era to today, her over half a century life in show business shone endlessly!
Yesterday, Grandma passed away -- leaving over 100 movies, several dozen television series and her benevolent spirit on earth; leaving us to miss her always.
Sister Kam's daughter Siu Chi Kwan spoke with SCOOP and revealed that Sister Kam 10 years ago held a minor stroke, dementia and a minor case of Parkinson's disease. Over the past decade she has been on medication. The doctor said that with this illness her mind would gradually deteriorate. Sister Kam's condition around a month ago began to turn for the worse. Aside from a maid, Siu Chi Kwan also hired a nurse to care for Mama.
She pointed out that after a bath in the morning Sister Kam even had her nails done. In the afternoon when the maid fed her, Sister Kam became quiet. The maid realized that she could not swallow and fell asleep, the nurse tried to induce vomiting but she already lost consciousness. After being rushed to the hospital, the doctor after 15 minutes in the room said that when Sister Kam arrived she already was without a pulse. Siu Chi Kwan said, "I am certainly heartbroken. Everyone really loved sister Kam, but I am very comforted that Mama passed so peacefully -- as if she went to sleep. No one needed to be too heartbroken."
Lee Heung Kam was originally named Lee Shui Kam and came from a wealthy family. Her father operated a rice shop and a bank in Macau. Starting in Cantonese opera at age 14, Sister Kam was a disciple of Siu Ngan Ngan, Tam Sau Chun and Lo Hoi Tin. Later Kwan Tak Hing recommended her for movies. Her first film was WONG FEI HUNG AND THE LANTERN FESTIVAL DISTURBANCE. Excelled in playing evil concubines and bad women, Sister Kam hence had the nickname of "West Palace Kam". Making over 100 Cantonese films, Sister Kam's renowned films included RIVER OF MANDARIN DUCK and QUEEN OF THE MARKETPLACE.
Known as the "Two Gang King", Sister Kam in 1964 with her close friends Yam Bing Yee, Tam Sin Hung, Chu Yat Hung and others co-financed the movie THE NINE LADIES OF FRAGRANT CITY. In 1974 she and Tam Bing man formed a film company and made the company THE COUNTRY BUMPKIN. She even played the lead for the first time. Their duet COME ON BACK even became a hit. After that Sister Kam also formed her own company Lee's to make movies.
Sister Kam worked for RTV, TVB and ATV. In 1967 after she joined TVB she even became one of the pillar of the long running program ENJOY YOURSELF TONIGHT, as well as many classic television series A HOUSE IS NOT A HOME, THE BROTHERS, and THE GOOD, THE BAD AND THE UGLY. She even expanded her range to play kind mother roles. Playing Grandma in MOONLIGHT RESONANCE (TONG SUM FUNG BO j GA HO YUET YUEN), Lee Heung Kam again reached a new height in her career with the line, "Don't be scared, Grandma is in the living room." Spending most of her life in entertainment, Sister Kam in 2011 received the TVB Anniversary Lifetime Achievement Award. In addition, Sister Kam took part in hit films like EIGHTH HAPPINESS, ALL'S WELL ENDS WELL and ALL'S WELL ENDS WELL TOO 2010.
Passionate about acting, Sister Kam never planned on retiring despite 60 years in the business. Yet in 2010 while working on the TVB series CAN'T BUY ME LOVE she fainted and never worked on a series since. In 2012 Sister Kam fell three times at home and suffered fracture, requiring numerous hospitalization and physical therapy. Later she also had dementia and a minor case of Parkinson's disease.
Sister Kam was only married once. At age 17 she fell for her mentor Chan Kam Tong's disciple Siu Chun Kwan and they wed soon after dating. She gave birth to daughter Siu Chi Kwan, but the couple ended in divorce after 9 years due to incompatible personalities. After the divorce Sister Kam lived with her daughter. Although rumored to be courted by Mak Kei and a wealthy U.S. businessman, Sister Kam never got married again. However she and her silver screen lover Tam Bing Man were linked in rumors for over 30 years. Tam Bng Man passed away from lung cancer in September last year.
Despite playing villains on the screen, Sister Kam was an elder who would very gladly help the younger generations and made many her god children after working together on series. Thus she had the nickname "Silver Screen God Mother". Her god children included Alex Man Chi Leung, Ray Lui Leung Wai, Susanna Kwan Kuk Ying, Chow Yun Fat, Ma Jingtao, Carol Cheng Yui Ling, Cherie Chung Chor Hung, Andy Lau Tak Wa, Maggie Cheung Man Yuk, Raymond Lam Fung, Bosco Wong Chung Chak, Fala Chen, Jaime Chik Mei Chun and others.
Sister Kam's official god son Alex Man Chi Leung in a sad and low tone expressed that yesterday evening he received news about his godmother's passing from Sister Kam's grandson. "Before the New Year I visited Godmother. At the time her dementia symptoms were already much worse, she couldn't recognize who I was. I was very heartbroken. When I left, we kowtowed to her as a farewell!" Man Ji continued. "Ultimately she is 88 years old, this day would eventually come. I hereby express my gratitude to Godmother and would miss her endlessly. I wish for the Goddess of Mercy to bring her to paradise! Thank you everyone for your concern! Thank you!" Sister Kam's god daughter Susanna Kwan Kuk Ying expressed through her manager, she was saddened to receive the news of Sister Kam's passing. She had no comment, thanked everyone for their concern and sent her condolences to Sister Kam's family.
Currently working in the Mainland, Ray Lui Leung Wai after hearing about Sister Kam's passing let out a long sigh. "Godmother's passing really is very sudden, very heartbreaking, I really miss her! Earlier we met, I chatted and dined with her, talked about the past. Her favorite thing was to sing Cantonese opera with me, which would make her very happy. Unfortunately her condition grew worse and worse!" Brother Lui said that the last time he saw Godmother was already before the pandemic. "Before then I have always visited Godmother at her home, but since the pandemic I didn't dare to go. On April 7th I returned to work in the Mainland. I didn't expect Godmother to pass so suddenly. I really miss her very much!" Brother Lui said that now he has finished working and was waiting for the opportunities to return to Hong Kong.
Having worked with Sister Kam for several decades, Wu Fung said with a frown. "I am very heartbroken, because one after another is no longer here -- especially Ah Kam, we have known each other for over 60 years. Ah Bing too, I really.....really....I don't know what to say! For anyone who have watched my movies, Ah Kam played women who loved me. However Ah Kam really was very pretty, many directors liked to work with her because she was pretty and she could play villains!"
Forming the Nine Ladies with Sister Kam, Tam Sin Hung (Aunt Yung) revealed, "I received a Ring message from Sister Kam's godson. He said, 'Grandma passed away'. Sister Kam passed away around 1PM. Several days ago Sister Kam already couldn't swallow food." Aunt Yung said that due to the pandemic, the most recent time she visited Sister Kam probably was in May or June last year. At the time she, Chu Yat Hung and Kam Ying Lin visited Sister Kam at home. Aunt Yung even bought a cake and personally fed Sister Kam. She said, "That time she was still great, but she seemed to be between recognizing and not recognizing us. She looked very happy." The Sister Kam in Aunt Yung's eyes was very cheerful. The sisters would always laugh and never fight. They would always help each other and were very close. Thus she was very upset to receive the news of Sister Kam's passing.
The most memorable for Aunt Yung was in 1962 when she with Sister Kam, Yam Bing Yee, Kam Ying Lin, Chu Yat Hung, Lai Kwan Lin and other "Nine Ladies" became sworn sisters. She lamented, "I never guessed that three sisters would pass, Sister Kam, Chu Yat Hung, Lai Kwan lin. We used to laugh together. The most memorable was after finishing a movie shoot with Sister Kam we would go to dance at a night club until 3 or 4 in the morning. Now I can only savor the past memories."
TVB expressed deep sorrow over the passing of Sister Kam. Assistant general manager (artist management and development) Elaine Lok Yi Ling has already contacted her family to send their condolences, would try to help the family and provide suitable assistance. Sister Kam's final work was gold label producer Mui Siu Ching's series CAN'T BUY ME LOVE. Sister Siu Ching was stunned to hear the news. Sister Siu Ching said that Sister Kam was very pleasant to work with, after the series wrapped up production they still kept in contact and had tea. Sister Siu Ching expressed sorrow over Sister Kam's passing.
Simon Yam Tat Wa said, "In the 1977 series A HOUSE IS NOT A HOME I already started to work with Sister Kam. Sister Kam watched us grow up like a mother and helped us along." Brother Wa sentimentally said about Sister Kam's passing, "I am very sad, very lost, because we have known each other for too long. Sister Kam really was great, often going to different places with me for charitable events. We really were like a family. Sister Kam would always be in my heart, keeping us company. I wish her a safe journey!"
When Nancy Sit Ka Yin heard about Sister Kam's passing she said, "I am very heartbroken. Lately many friends have passed away. When we first started making movies we had Sister Lai Yu Lai Chun and Sister Kam. At the time many movies were about the East and West Palace. We have known each other for a long time. Sister Kam really took care of us. I went to visit her as well. She was OK. She even told me that when she had time she would practice singing. I then asked her when she would have time I would invite her to go on tour. She liked to play and sing!" Sister Ka Yin said, "We would really miss you and remember you Sister Kam, you were a very good elder!"
Sister Law Lan's heart pounded when she heard the news and was very saddened. The last time they saw each other was already a year ago. She had many memories of her and praised Sister Kam as "a nice person of a generation".
In addition, Raymond Wong Pak Ming and John Chiang Dai Wai expressed regret and sadness over Sister Kam's passing. Margie Tsang Wa Sin, Liza Wang Ming Chuen, Philip Keung Ho Man and others all eulogized Sister Kam on social media.
Wong Pak Ming said, "I started working with Sister Kam on Cinema City's EIGHTH HAPPINESS, after that for every Lunar New Year film I would naturally think of asking Sister Kam to participate. Her ALL'S WELL ENDS WELL role was the most memorable, even for the recent ALL'S WELL ENDS WELL TOO 2010 and ALL'S WELL ENDS WELL 2011 I would ask Sister Kam. Later Sister Kam's health declined and was less than mobile, Goo Jai and I would visit her and have tea with her. Thus when I heard about Sister Kam's passing today I didn't feel well."
Louis Koo Tin Lok worked with Sister Kam for years. "I have always respected Sister Kam very much, she was a great elder and was very helpful to the younger generations. Of course her passing was regrettable! After working so many years with her, her teachings would always be in my heart."
Michelle Yim (Mai Suet) said that she just heard about Sister Kam's passing and was very heartbroken and sad. Early on she worked with Sister Kam at ATV. Later they jumped to TVB, the most memorable was the series MOONLIGHT RESONANCE. She said, "Sister Kam at the time was very sharp, her memory was great. She was always very punctual, never needed to bring the script to the set. She spoke loudly and energetically. Even when the shoot went very late, she would never ask to shoot her scenes first. However the director would try to finish and let Sister Kam go home to rest. During the shoot Sister Kam often shared her Cantonese film era work and life experience. Several years ago she was present when Sister (Susanna) Kuk and I met for a tea. Since then I didn't want to disturb Sister Kam, only learning about Sister Kam's condition from the news. Occasionally Sister Kuk would report good news and say sister Kam was doing fine. However after a few fall Sister Kam's health began to deteriorate. I wish Sister Kam a safe journey."
Kent Cheng Juk Si worked with Sister Kam on the series that aired in 2012, THE GREATNESS OF A HERO -- one of Sister Kam's last TVB series. In it Cheng Juk Si and Sister Kam played mother and son. Cheng Juk Si said that Sister Kam was someone with a lot of positive energy in the business. Her contribution to show business was tremendous in life, and she did not put on air. She got along well with the younger generations and was an artist worthy of respect and learning from. He felt very helpless about Sister Kam's passing, but everyone in the end would have to take this step. He wished Sister Kam a safe journey.
Wong Chung Chak learned the news from the press. He sadly said that it was very regrettable. Earlier he worked with Sister Kam many times and he wished, "May Sister Kam rest in peace!"
Carol Cheng Yui Ling on her radio program pointed out that Sister Kam took care of her when she was young. When they first met, she already thought that she was very friendly. She was very fortunate to have the chance to work with Sister Kam several times. She said, "We made several series that were very popular. We went to promote in Singapore and Malaysia together and had a lot of opportunities to come in contact. Later I heard that Sister Kam wasn't able to recognize people. Ah Jeh and I went to visit her and she didn't really recognize people. Later I asked Sister Kam's daughter about her. The last time I chatted with her on the phone, but she already didn't recognize who I am." Sister Do finally dedicated the FIVE EASY PIECES theme song to Sister Kam, because in the series they played mother and daughter. It was very memorable to her. She wished Sister Kam a safe journey.
Liza Wang Ming Chuen admitted that Sister Kam's passing felt very sudden and she really missed her. Although in her impression she has not performed for a very long time, she was still in good health except her memory was poor. She said, "Many years ago I visited her with Kwan Kuk Ying. At the time Sister Kam still recognized me. Sister Kam dedicated her life to show business, including film, Cantonese opera, television, stage, she even constantly toured. She was a very well rounded artist. During the EYT era we worked together a lot. I thought that she kept everyone in mind as a person and was able to take care of everyone young and old. She was very talented, and great as a big show host too."
Ng Lai Chu and Sister Kam often worked together on ENJOY YOURSELF TONIGHT. Chu Nui revealed that when she first started Sister Kam took her on tour in Australia. Sister Kam told her that the pay would not be much, but Chu Nui did not mind because at the time she rarely flew. Sister Kam even introduced her to have lobster sashimi, since then she fell in love with it. She said that Sister Kam was pretty and smart. When she was little she watched Cantonese films and already thought that Sister Kam was very pretty and looked hot in a swimsuit. She was saddened about Sister Kam's passing.
God daughter Chik Mei Chun said, "Sister Kam is with the gods now, she was kind, forgiving, charitable and generous! We wouldn't forget her love for me and my husband, I would always miss her! Mama, I am grateful for our fate! May you reach Paradise soon! Have a safe journey!"