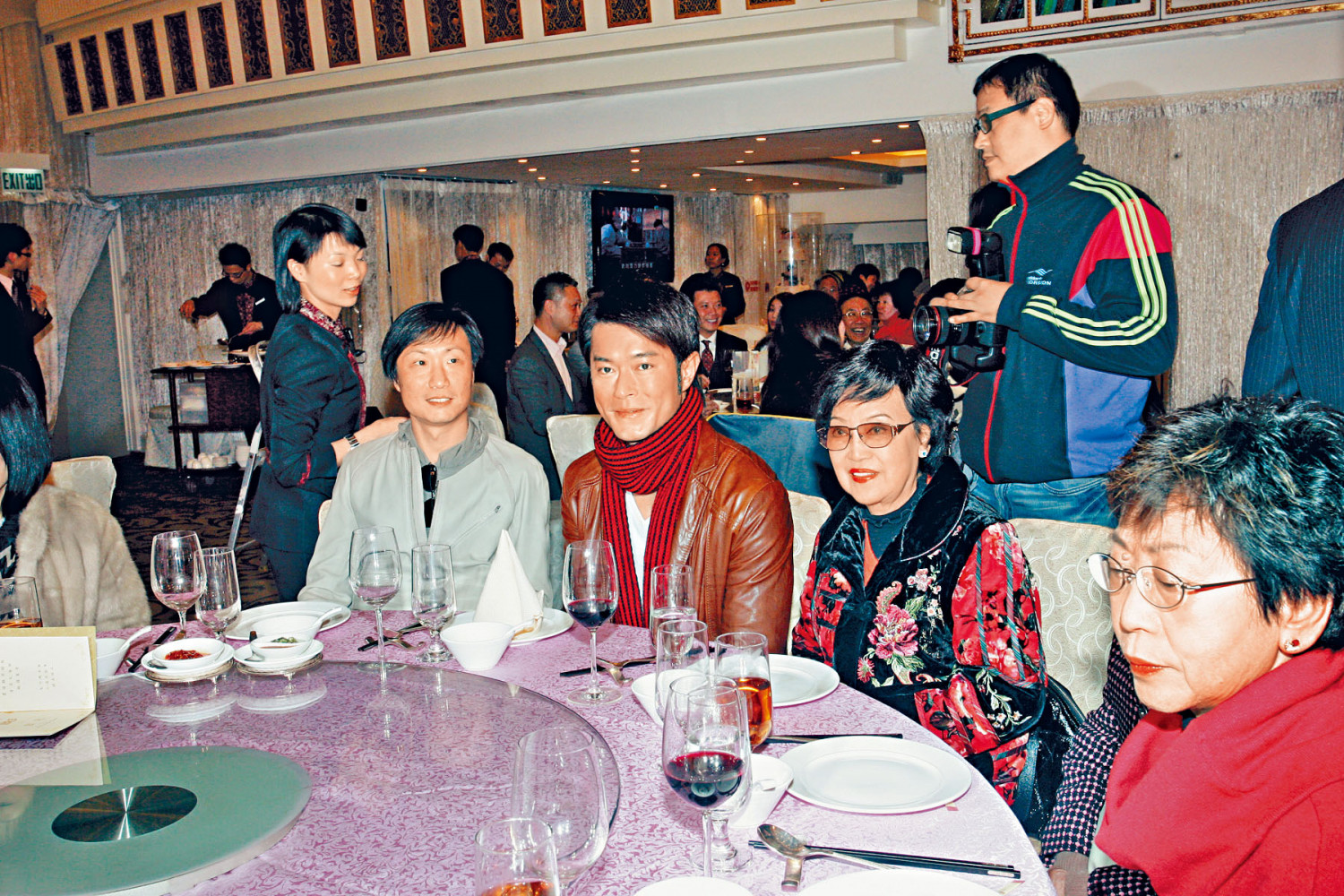 Louis Koo often worked with Lee Heung Kam on Lunar New Year films in the past
courtesy of singtao.com
Veteran artist Lee Heung Kam earlier passed away. Louis Koo Tin Lok who worked with Sister Kam on many films wrote a long eulogy the social media. He said that when he learned of Lee Heung Kam's passing, he hoped that it was only a rumor. However because many media outlets inquired him about it, he could only accept this truth. He recalled that they began working together on ALL'S WELL ENDS WELL 2009 (GA YAU HEI SI 2009), then on ALL'S WELL ENDS WELL TOO 2010 (FA TIN HEI SI 2010), ALL'S WELL ENDS WELL 2011 (JUI KEUNG HEI SI) and ALL'S WELL ENDS WELL 2012 (BAK SING PO HEI).
Goo Jai said, "At work she always maintained her professionalism. To all the younger generations and workers, she was very friendly and easy going. She was very popular with everyone." Although ALL'S 2012 was the final film they worked together on, he often visited Sister Kam with Raymond Wong Pak Mng. Each time they had a lot of fun from their chats. He was also very grateful to Sister Kam for all the advice she gave him.