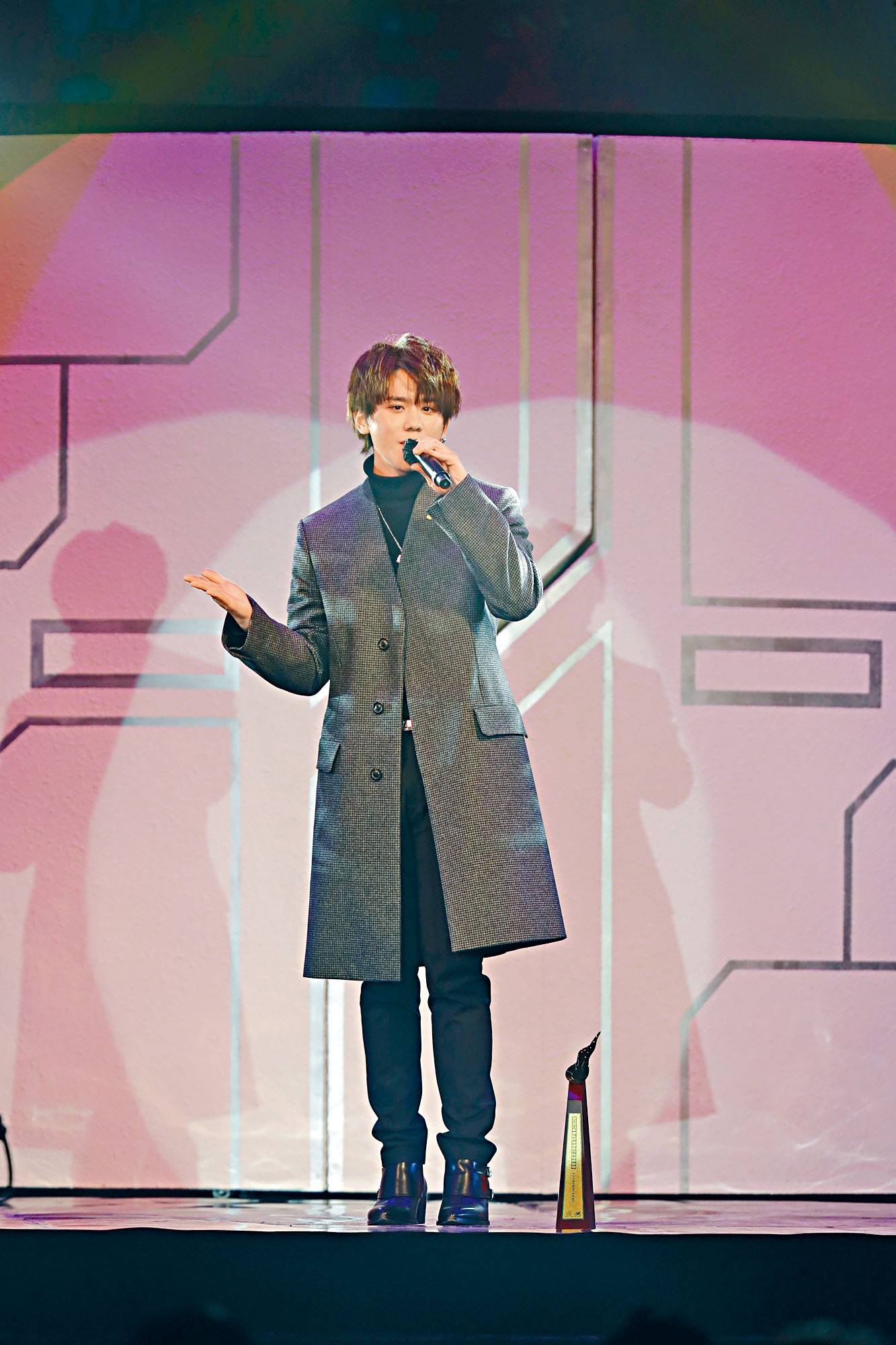 Keung To's expression when he was announced as the winner could rival Kenneth Ma's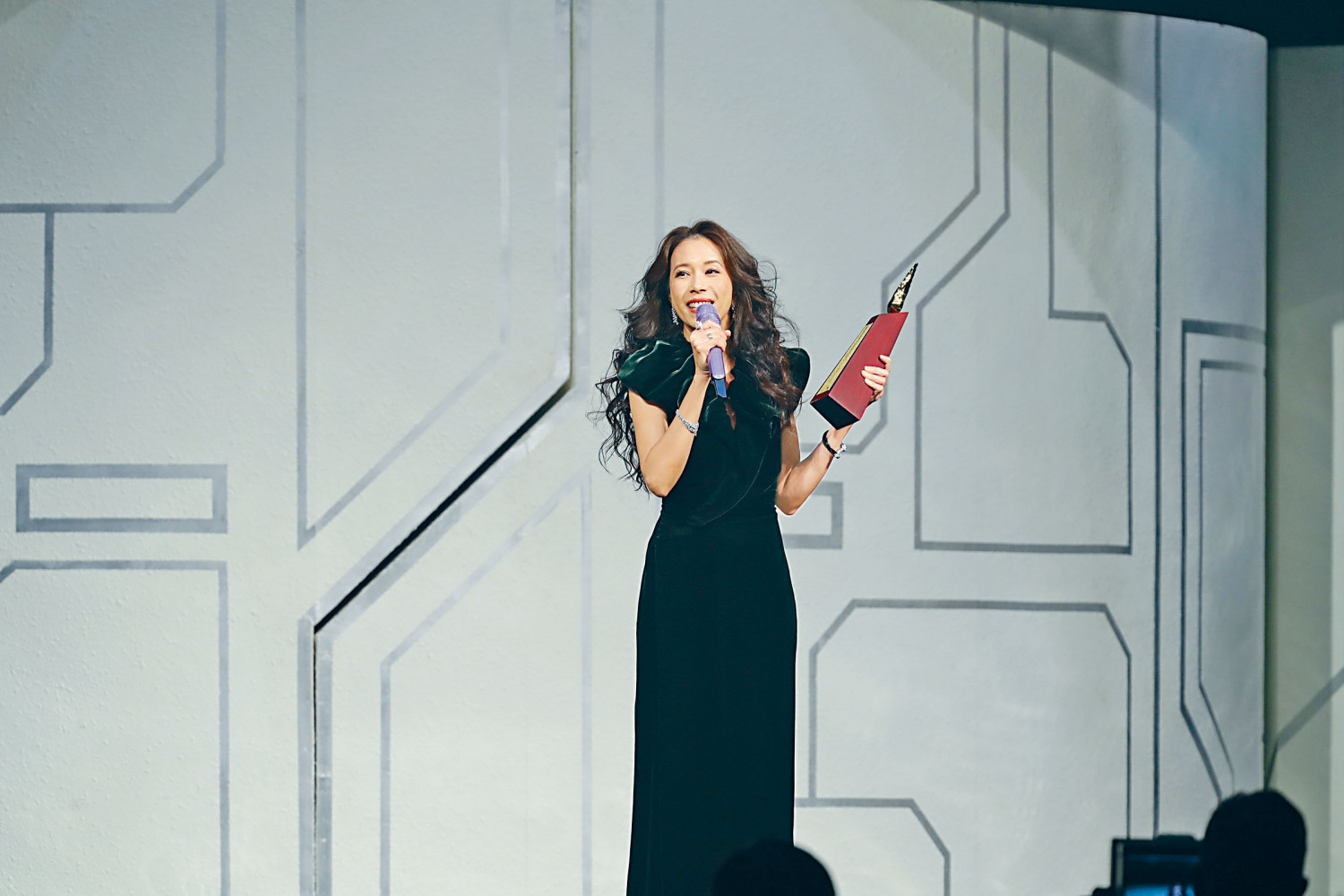 Karen Mok appeared with HK$ 10 million jewelry
courtesy of singtao.com
AGA became emotional after winning Female Singer gold prize

Karen Mok deserves the award for BREATHING IS HARMFUL
Alfred Hui
courtesy of on.cc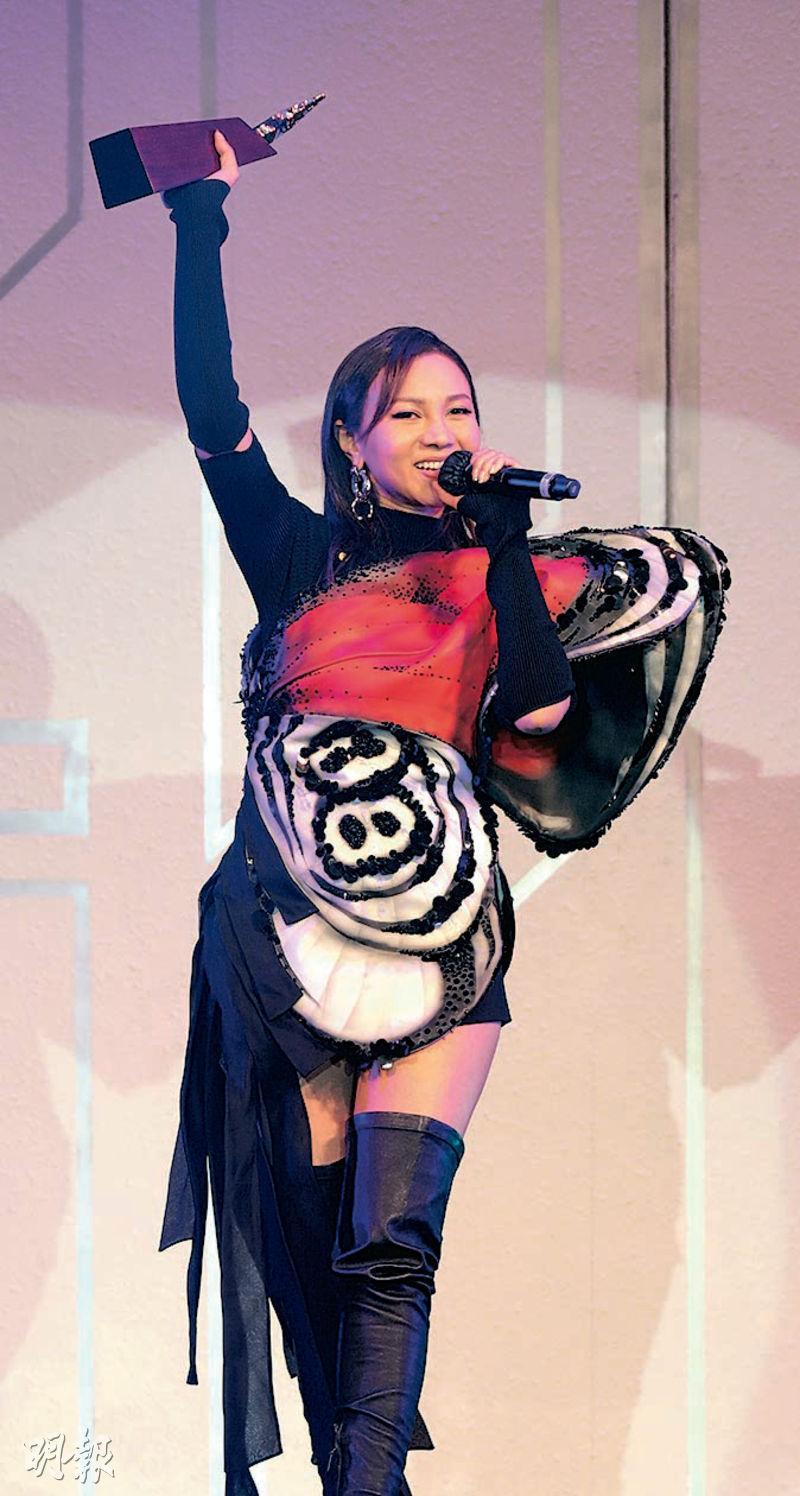 AGA wins female singer gold prize and creative singer gold prize, tying Faye Wong's 1996 record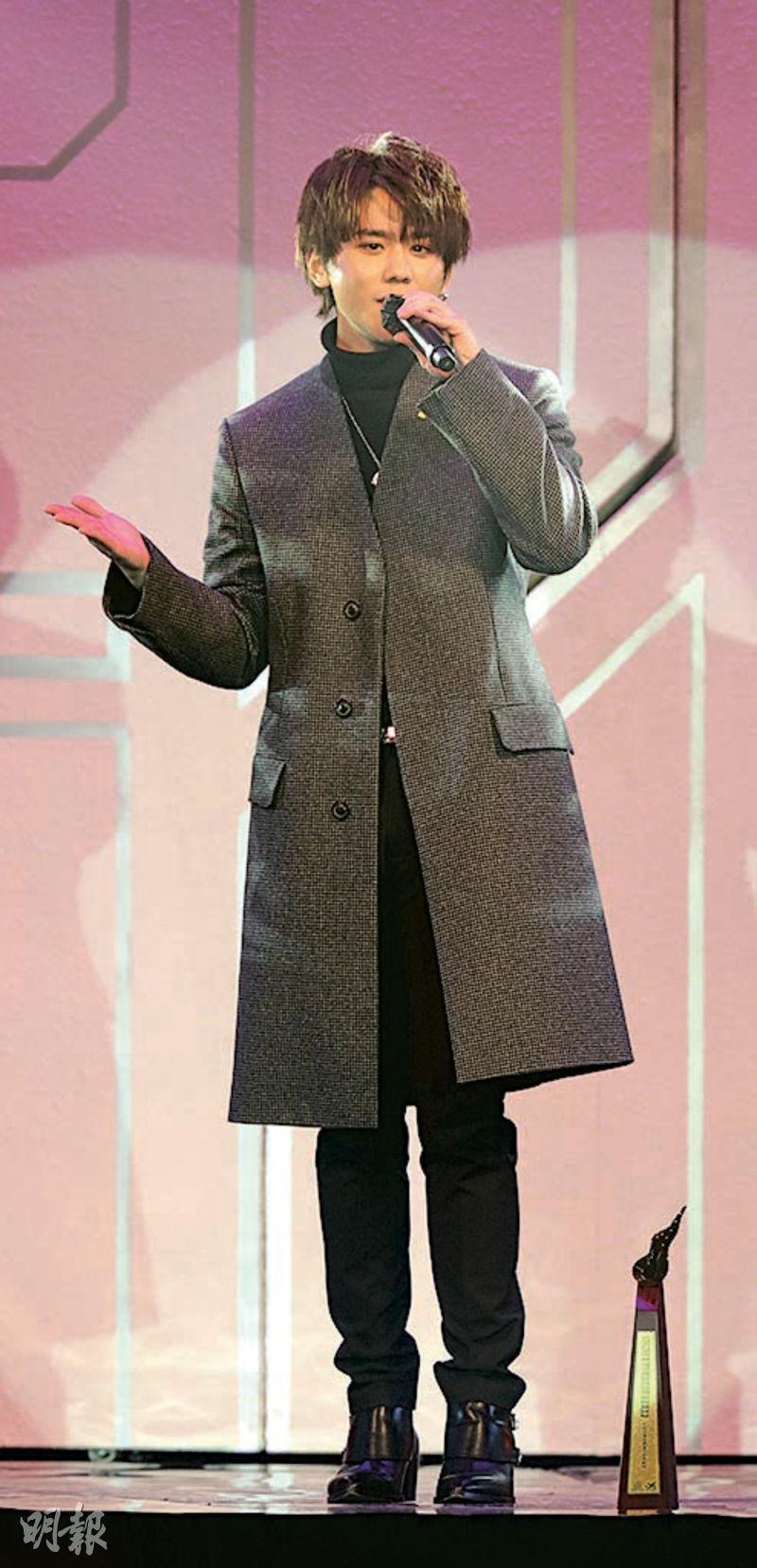 21 year old Keung To becomes the youngest singer to win the "Ultimate Music My Favorite My Singer" and his song MUMBLING I LOVE YOU won "My Favorite Song"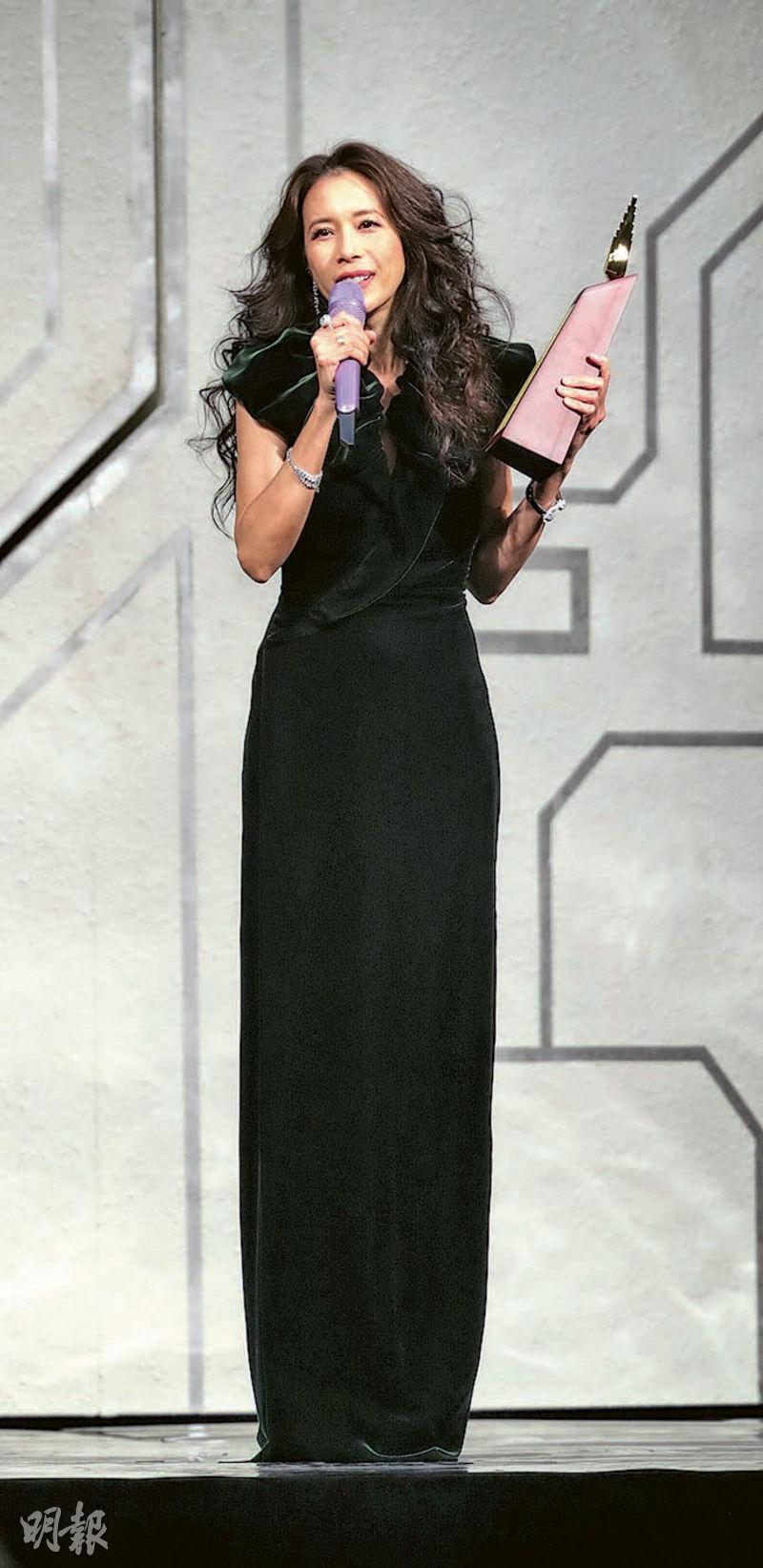 Karen Mok's BREATHING IS HARMFUL wins Ultimate Song
Ultimate Group gold prize winner Dear Jane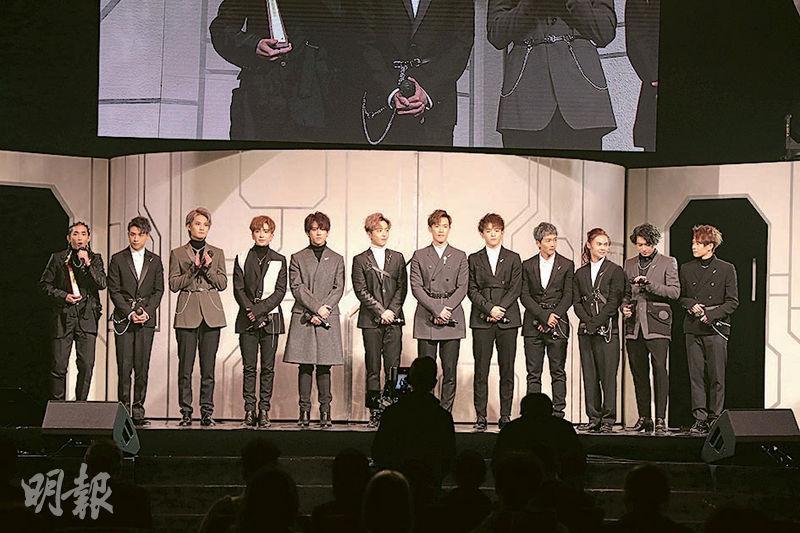 MIRROR with IGNITE breaks into the Ultimate Top Ten and wins the Group bronze prize
courtesy of mingpao.com
Commercial Radio's 2020 Ultimate Music Pop Chart Awards took place last night at the Kowloon Bay International Trade and Exhibition Center's Star Hall. 43 awards were presented. Due to how severe the pandemic has been, the award show was neither open to the public nor to press coverage. Heavenly Queen Karen Mok Man Wai returned to Hong Kong, where her 28 year show business career began, as her hit song BREATHING IS HARMFUL won the "Ultimate Music Ultimate Song Award". The 21 year old Keung To broke the Ultimate history as he became the youngest "Ultimate Music My Favorite Male Singer" and "Ultimate Music My Favorite Song", including MIRROR's two awards he swept up four. The teary eyed Alfred Hui Ting Hung and AGA both won their first singer gold prize. AGA won 3 awards to become the big winner among female singers and even tied Faye Wong's records as she also won the creative singer gold prize.
The 2020 Ultimate Music Pop Chart Awards took place last night at the KITEC. Due to the pandemic, the event was held with a closed door format, but fans still went stargazing outside the venue. The event requested all singers who performed on the stage without a mask to submit a test report from the past 72 hours, but when singers and DJs appeared they all wore masks. Attendees included Kay Tse On Kay, Jason Chan Pak Yu, Kenny Kwan Chi Bun, Janice Vidal (Wai Lan), Joyce Cheng Yun Yi, Charmaine Fong Ho Man, Gladys Li Ching Kwan, Dear Jane, Aka and others.
Heavenly Queen Mok Man Wai wore over HK$ 10 million Cartier high class jewelry to attend the award show. With her hit song BREATHING IS HARMFUL she won the "Ultimate Music Ultimate Song Award". Appearing on the Ultimate award stage after 21 years, she happily described the feeling as incredible. Speaking of the younger generation singers, she was very happy to meet them for the first time. Yesterday the feeling was special because she has very rarely been in Hong Kong and attended award shows. In her 28 year show business journey she attended the Ultimate Awards two or three times. Returning home to Hong Kong, it was where she started. She never dreamed of receiving this award, after a big roundabout returning here was very perfect. She also thanked Commercial Radio for supporting her over the years. After many eras of DJs, she gave special thanks to DJ Vani for often reminding her to remember to return to Hong Kong. Hong Kong fans have been waiting for a long time. Finally she again thanked Hong Kong. Karen even performed with gu zheng and sang a medley of many past Ultimate award winning songs in a display of her singing skills.
In the business for only two short years, the popular group MIRROR not only received the "Ultimate Music Group" bronze prize but also with IGNITED received their first "Ultimate Top Ten" song at number 3. 12 members were all present. When DJ Chu Fun presented the award she joked that she would like to hug each and every one of them. Captain Lokman thanked Commercial Radio and its DJs, manager Sister Fa and the company. He said that last year was a very difficult year, he believed that after the hardship he would be another improved version of him. The 12 sang and danced on the stage. Although Keung To's papa suffered a stroke his performance was unaffected. He still smiled on the stage and was very professional. Keung To also broke the Ultimate history to become the youngest "Ultimate Music My Favorite Male Singer". When he heard Jan Lamb Hoi Fung announced the result he was stunned. Lam Hoi Fung joked that this clearly showed young people still had hope, described Keung To as a miracle in a terrible market and wished Keung's father a speedy recovery. However Keung To remained stunned as he giggled and scratched his head. When he heard the music suddenly arose on the stage he asked out of surprise whether he still had 5 seconds? His MUMBLING I LOVE YOU even became the "Ultimate Music My Favorite Song", his performance was unrivaled.
"Ultimate Music Rookie" gold prize winner Jer Lau Ying Ting on the stage asked Anson Kong not to be unhappy, they will keep working hard together. He was sentimental about new comers still had song releases despite how severe the pandemic has been. "Jer fans" due to the award show not being open to the public lingered around the KITEC shopping center. When they learned that Jer won the gold prize, screams arose and caused a stir. "Ultimate Music Rookie" bronze prize winner Anson Lo admitted that without the company and manager Sister Fa there would be no MIRROR, the brothers of MIRROR who never gave up despite how tough this year has been, and the support from his family and his dog. Everyday when he returned home he felt the happiest. When they accepted their awards the brothers embraced them, but Anson Kong was obviously disappointed.
Last year's "Ultimate Music Female Singer" gold prize winner Kay Tse On Kay this year only received the bronze prize. Silver prize winner Panther Chan Lei also won the creative singer silver prize. This year's gold prize went to AGA, who also won the "Ultimate Music Creative Singer" gold prize to become a double gold prize winner and tie Heavenly Queen Faye Wong's 1996 record. She covered her face as she broke, choking up as she said, "This award is the award that I promised my late sister I had to win."
"Ultimate Music Male Singer" gold prize went to last year's silver prize winner Alfred Hui Ting Hung. Male singer silver prize winner Jay Fung Won Him also with THE MAN FROM EARTH won the "Ultimate Top Ten" song number 5. Terence Lam Ka Him won the male singer bronze prize. "Ultimate Music My Favorite Female Singer" winner Eman Lam halfway into her performance thanked her late friend Ellen Loo. Rubberband repeated as the "Ultimate Music My Favorite Group".
Also away from the award stage for years, Kenny Kwan Chi Bun after 17 years in the business with TENTATIVELY SCHEDULED on his first Ultimate Song number 7. Singers in the audience cheered. He joked, "Seeing so many young and talented musicians, would you feel I am old? Thank you for letting me play, and thank you to Emperor for cultivating me for 17 years." Also making their "debut" like him were Jay Fung Won Him, Jude and the group per se. Fung Won Him cried out of joy. "This is my ninth year in the business, but it is my first Top Ten. Never give up on whatever dream you have, all you need is to believe in yourself." Top ten award singer Jason Chan Pak Yu revealed that he has not warmed up his voice and was worried that the key would be in a lower key. He ended up singing off key.
2020 COMMERCIAL RADIO ULTIMATE MUSIC POP CHART AWARDS
ULTIMATE TOP TEN SONGS
ULTIMATE SONG:
BREATHING IS HARMFUL (Karen Mok)
2 GALACTIC REPAIRMAN (Dear Jean)
3 IGNITED (MIRROR)
4 POWERLESSNESS (Alfred Hui)
5 THE MAN FROM EARTH (Jay Fung)
6 SEE YOU NEXT TIME (AGA)
7 TENTATIVELY SCHEDULED (Kenny Kwan)
8 THIS THING CALLED AFFECTION (Jason Chan)
9 ZERO SCORE (Jude)
10 SHATTERED CANDY HOUSE (per se feat. Serrini)
ULTIMATE MUSIC MALE SINGER
GOLD:
Alfred Hui Ting Hung
SILVER:
Jay Fung
BRONZE:
Terence Lam
ULTIMATE MUSIC FEMALE SINGER
GOLD:
AGA
SILVER:
Panther Chan
BRONZE:
Kay Tse
ULTIMATE MUSIC GROUP
GOLD:
Dear Jane

SILVER:
RubberBand

BRONZE:
MIRROR

ULTIMATE MUSIC ULTIMATE RECORD:
LIMERENCE (Dear Jane)
ULTIMATE MY FAVORITE MALE SINGER:
Keung To
ULTIMATE MY FAVORITE FEMALE SINGER:
Eman Lam
ULTIMATE MY FAVORITE GROUP:
RubberBand
ULTIMATE MY FAVORITE SONG:
MUMBLING I LOVE YOU (Keung To)
ULTIMATE MUSIC CREATIVE SINGER
GOLD:
AGA
SILVER:
Jay Fung
BRONZE:
Panther Chan
ULTIMATE MUSIC SONG WRITER:
Terence Lam
ULTIMATE MUSIC LYRICIST:
Riley Pong (Lam Yeuk Ning)
ULTIMATE MUSIC PRODUCER:
Schuman
ULTIMATE MUSIC SONG ARRANGEMENT:
Carl Wong
ULTIMATE MUSIC ROOKIE
GOLD:
Jer Lau
SILVER:
R.O.O.T
BRONZE:
Anson Lo