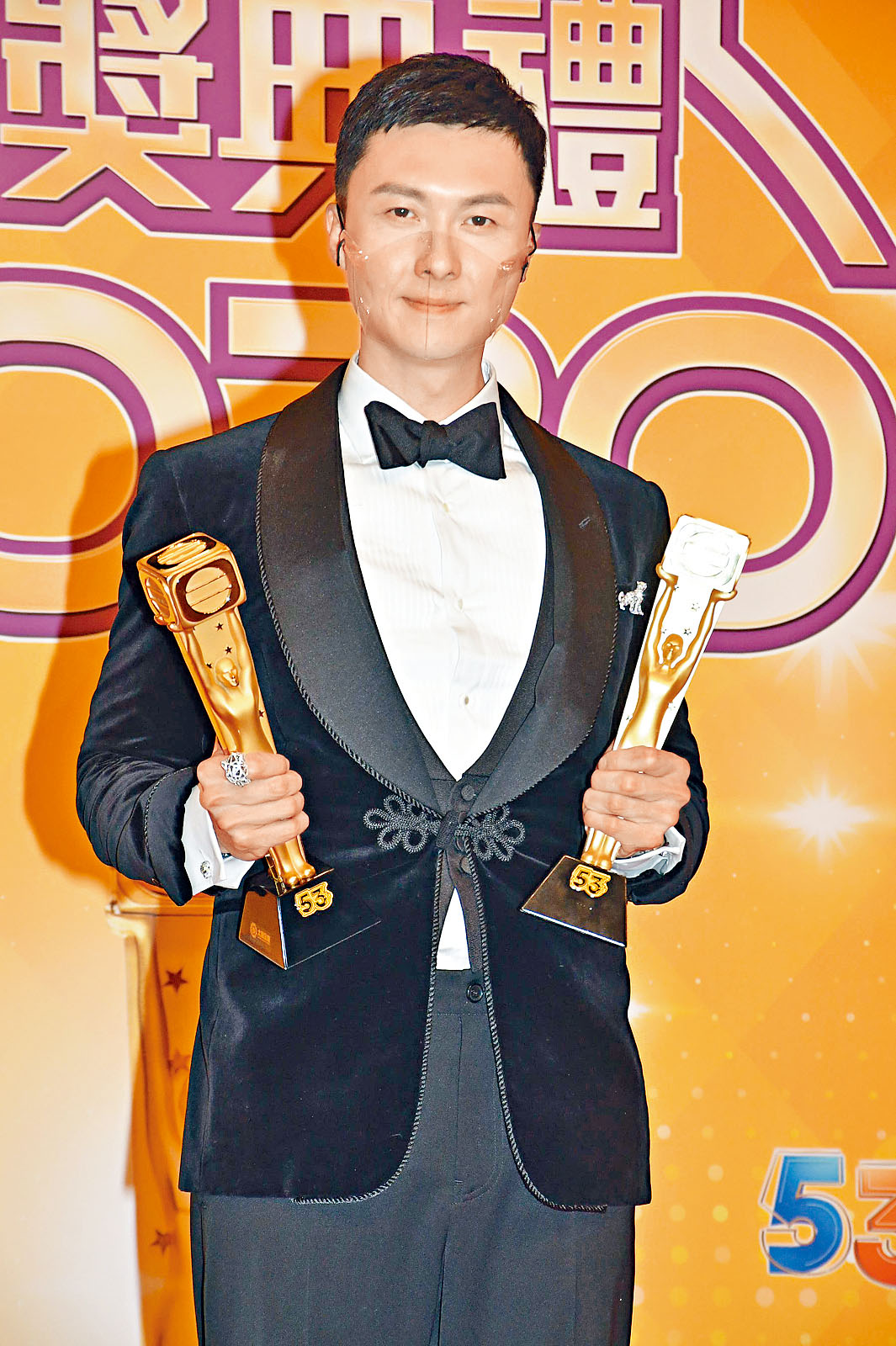 Vincent Wong has a big harvest, with awards big and small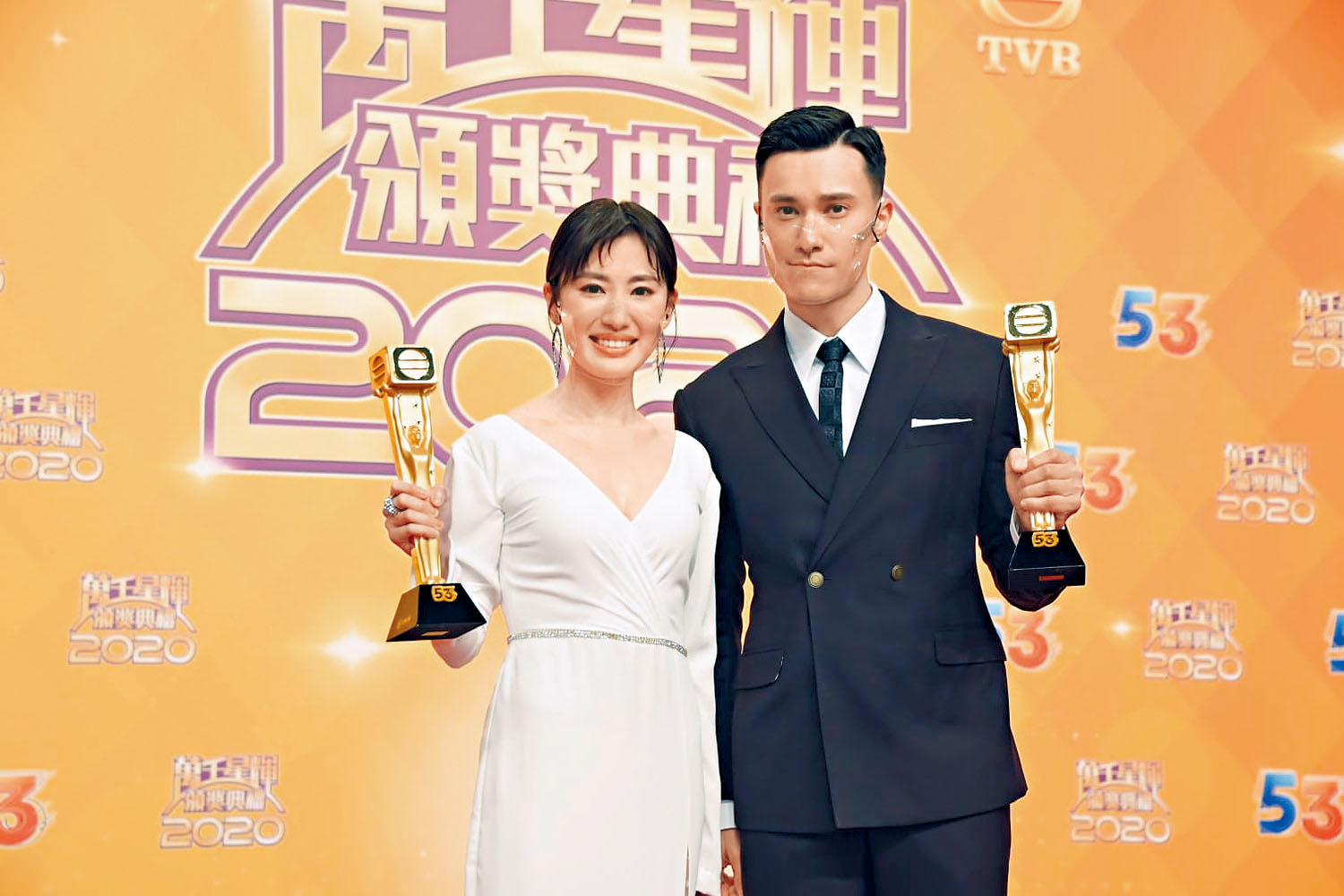 Most Improved Artists Angel Chiang and Brian Chu
courtesy of singtao.com
Sisley Choi
Vincent Wong wins Best Actor of two places and gets a hug from wife Yoyo Chan
Owen Cheung deserves the "Favorite Male Character" Award for his stand out portrayal of Ko Bun
Katy Kung cries again and again after winning the Malaysia Favorite TVB Actress and the Most Popular Female Character

Winki Lai
Angel Chiang wins the Most Improved Artist on her first try and thanks the producer for letting her play Sister Shui
Brian Chu announces his own victory and gets choked up during his speech
SEE ME FLY AGAIN winner Derek Mak and Miss Hong Kong Lisa Tse present the Malaysia Favorite TVB Actor and Actress. Lisa Tse fumbles through her cheat sheet and needs help from host Carol Cheng.
4 STARS ACADEMY candidates Gigi Yim, Yumi Chung, Windy Chim and Chantel Yiu introduce the My Favorite Television Song nominees by singing, but when they get to LITTLE LIE their performance goes a little off key.
courtesy of on.cc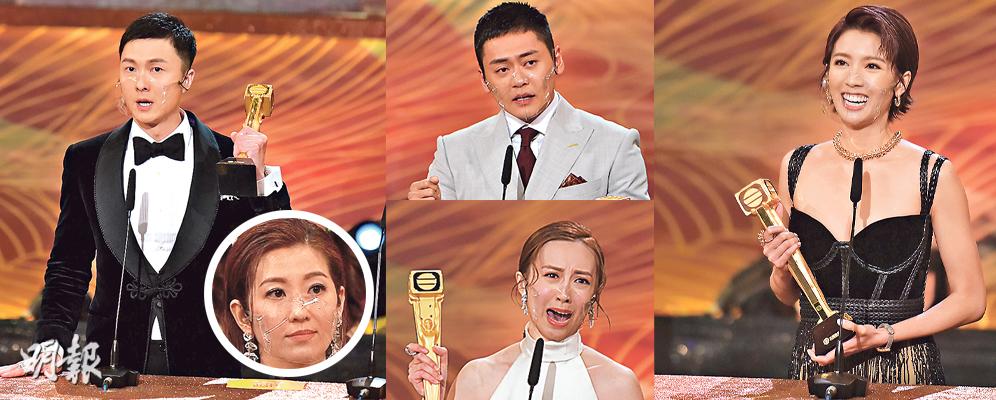 Vincent Wong wins Malaysia Favorite TVB and Best Actor and thanks viewers for their support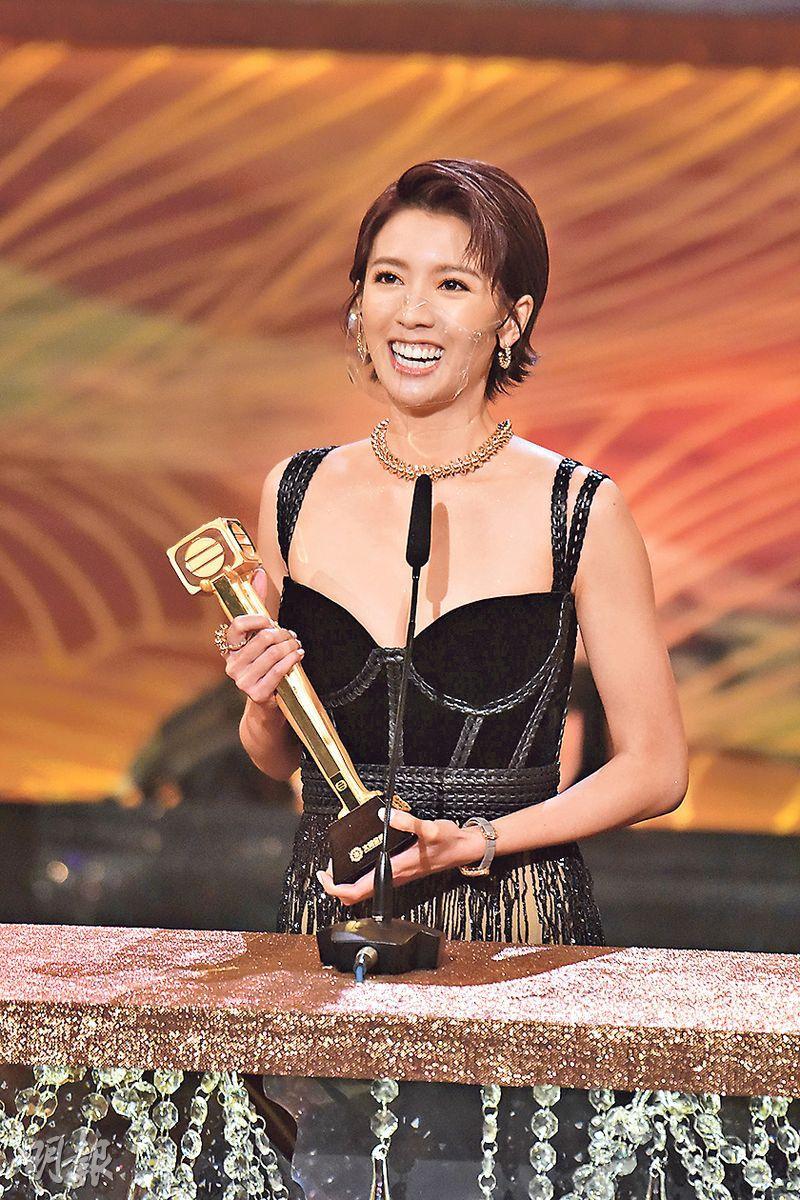 Sisley Choi gets emotional over her first Best Actress win, saying that her experience over 3 years makes her grown and thanking elders and junior colleagues she has worked with for tolerating her.
Yoyo Chan approaches Vincent Wong later to hug him for a sweet moment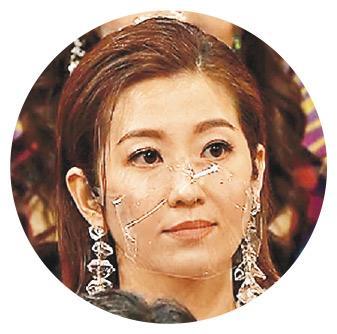 Yoyo Chan seems cool on camera to Vincent Wong's repeated thank you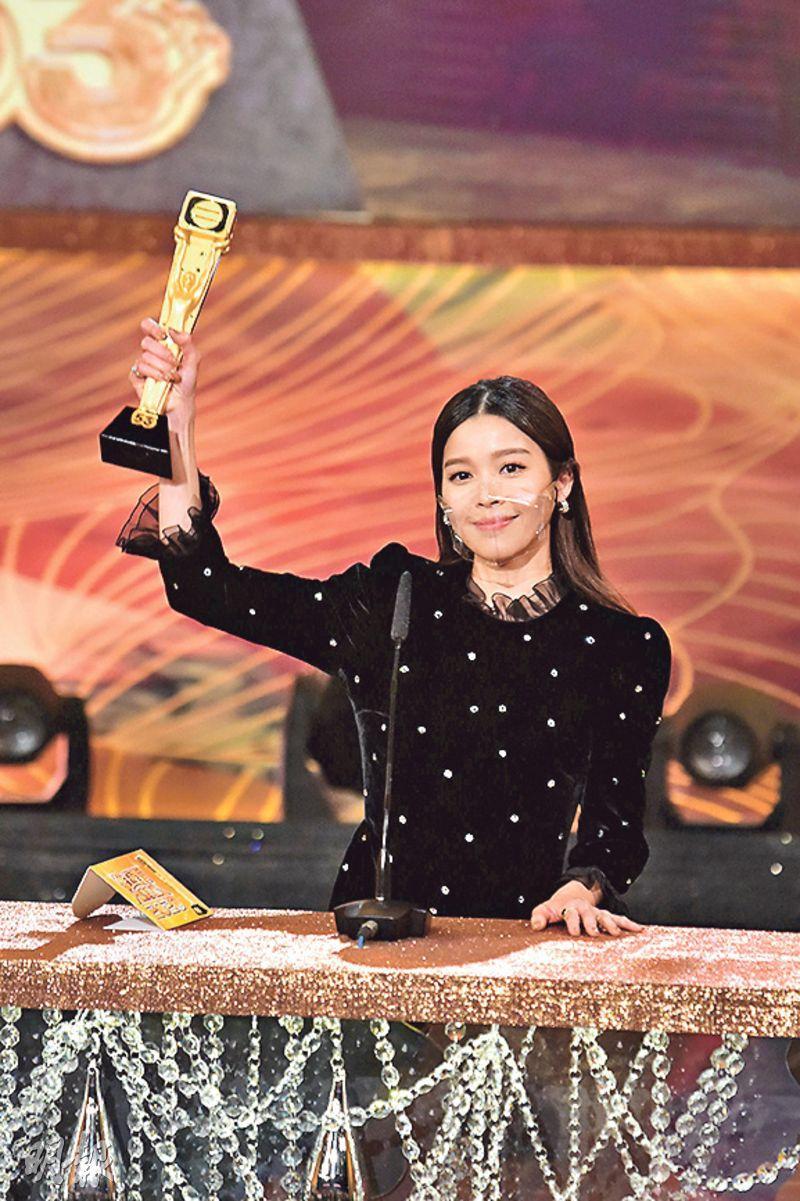 Winki Lai sheds happy tears over her Best Supporting Actress win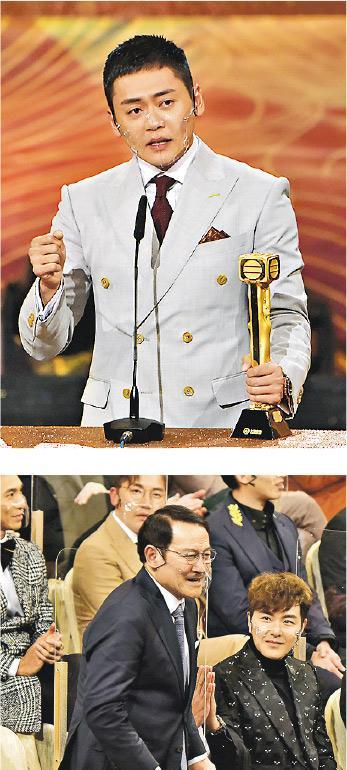 When Owen Cheung wins the Most Popular Male Character, Lau Tan mistakes that he wins and Edwin Siu has to hold him back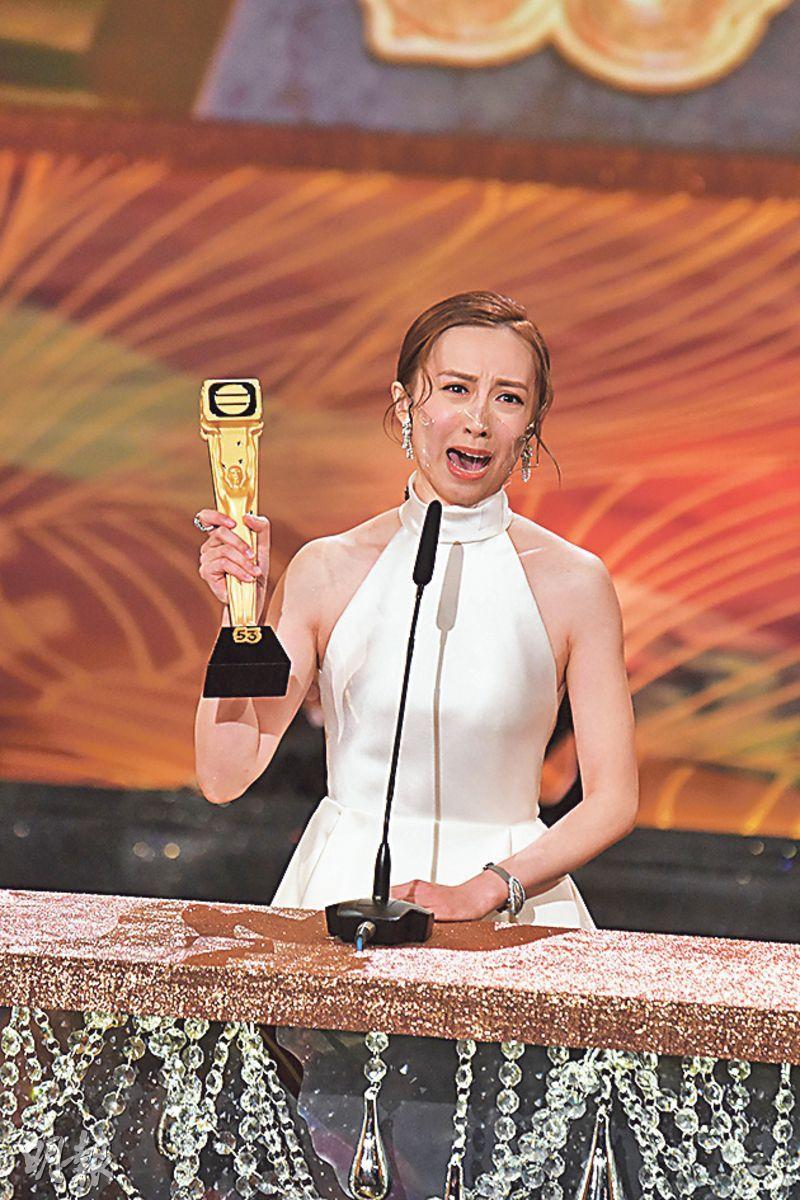 Katy Kung wins Malaysia Favorite Female Character and the Most Popular Female Character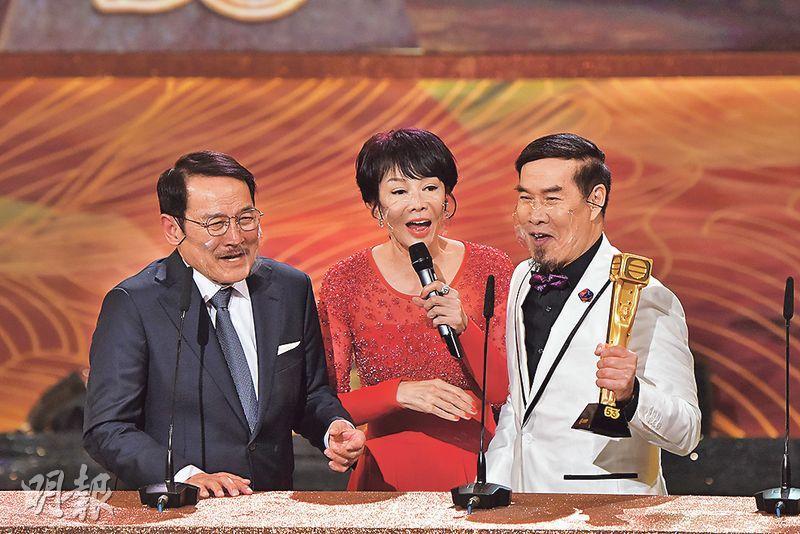 Jason Pai goes on too long with his thank you speech, not only all the nominees signal for him to wrap it up but Carol Cheng also has to intervene
Nancy Wu performs STAR to salute late artists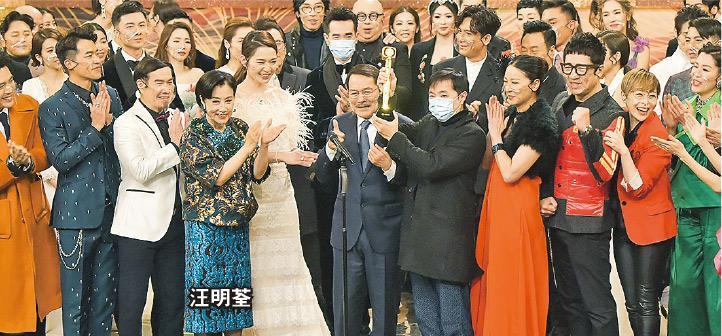 Liza Wang gives an opening speech, calling for a "little" raise. Then she presents the TVB Anniversary Award to the cast and the crew of LO AND BEHOLD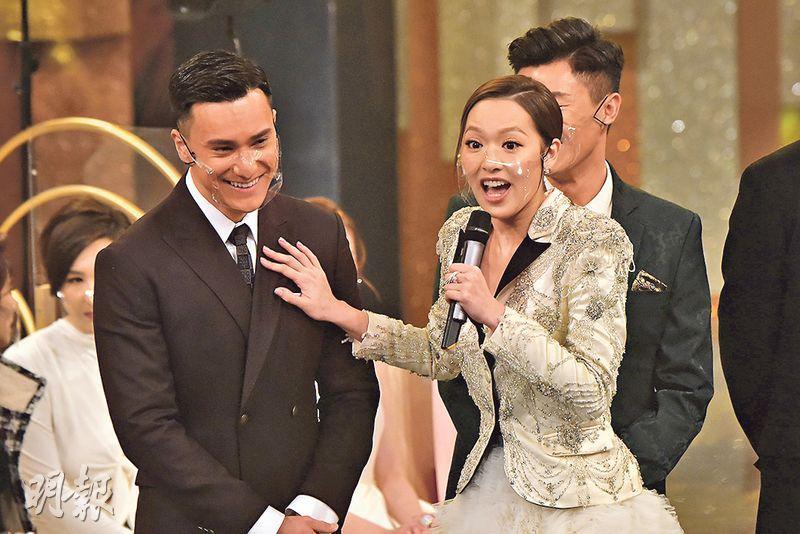 Online comments call Crystal Fung "cheap" for feeling up the Most Improved Male Artist nominees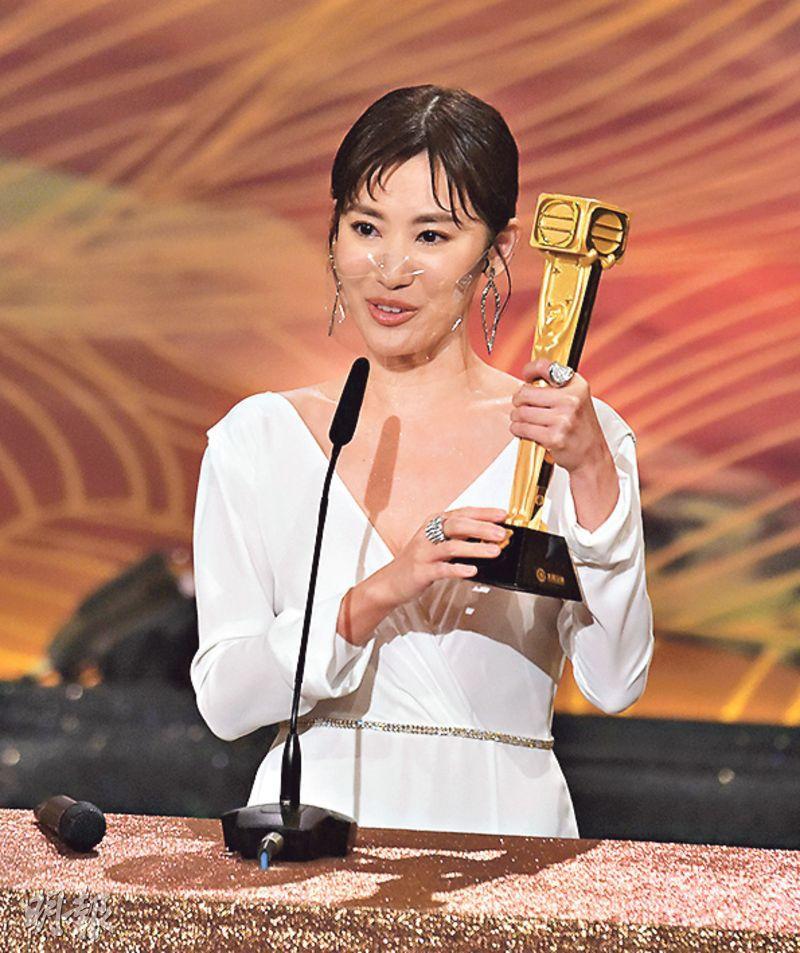 Angel Chiang's hard work is recognized with the Most Improved Female Artist award
courtesy of mingpao.com
The TVB Awards 2020 took place last night at the Tseung Kwan O Television City. Vincent Wong Ho Shun and Sisley Choi Si Bui with LEGAL MAVERICKS II won Best Actor and Best Actress. Wong Ho Shun with this series also won the Malaysia Favorite TVB Actor to be a double winner. Particularly rare was with the series character "Blind Hero" Man Kwan Hap he won Best Actor, with his 2017 Best Actor Award he set the new record of winning Best Actor twice with the same character. He also gave a rare thank you to his wife Yoyo Chan Chi Yiu. "Best Series" went to AL CAPPUCCINO, which won 7 awards to become the evening's big winner.
Last night Carol Cheng Yui Ling, Crystal Fung Ying Ying and Luk Ho Ming were the hosts. The Station Treasure Liza Wang Ming Chuen opened the show and led all nominated artists to the stage. The first award presented was the TVB Anniversary Award, which went to the already over 1,100 episode long situation comedy LO AND BEHOLD.
With 7 years in the business, Sisley Choi Si Bui in 2017 with LEGAL MAVERICKS' "Mad Sister" Chiu Ching Mui won the "Most Popular Female Television Character". This year with the series LEGAL MAVERICKS II she defeated the pre race favorite Katy Kung Ka Yan to win her first Best Actress. Kung Ka Yun with DEATH BY ZERO won the "Malaysia Favorite TVB Actress" and with HONG KONG LOVE STORIES won the "Most Popular Female Television Character". Ka Yan, teary eyed, accepted the award from the hands of Jessica Hester Hsuan (Suen Huen) and thanked friends Eileen Yiu Chi Ling, Grace Chan Hoi Lam and Zoie Tam Hoi Kei. Vincent Wong Ho Shun with LEGAL MAVERICKS II won the "Malaysia Favorite TVB Actor" and this year's Best Actor award.
Owen Cheung Chun Long with the series AL CAPPUCCINO's Ko Bun won the "Most Popular Male Television Character". Before going on stage Cheung Chun Long gave his co-star wong Ho Shun a deep embrace and then broke down numerous times as he could not hold back his own emotions. He said, "When I saw the AL CAPPUCCINO's brothers and sisters accepting awards on the stage I got teary eyed. Thank you very much for thanking me. Since you give me this award, in the future I definitely will do (the job) well."
Winki Lai Wai Ling with AL CAPPUCCINO won "Best Supporting Actress". "Best Supporting Actor" went to Jason Pai Piao for HONG KONG LOVE STORIES. He received the award from his friend of many years Lau Tan. He joked, "Lau Tan always called me Pai Piao, tonight I am not Pai Piao, but the champion." Perhaps he was overjoyed, Pai Piao was kept talking and was reluctant to leave the stage.
The "Most Improved Male Artist" and the "Most Improved Female Artist" went to former couple Brian Chu Man Hoi and Angel Chiang Ka Man. They both won their awards with their first nominations. Before announcing the winner the top five were announced. When host Fung Ying Ying was asked which one she would eliminate, she immediately chose Kaman Kong -- with whom she was rumored to be at odds. She explained, "Because I pick her to win Best Supporting Actress." Winner Chiang Ka Man said, "I have been in the business for 13 years. I waited for this award for a very long time. I thank producer Lam Chi Tan for giving me this Sister Shui character. When I first took this role, I didn't have the confidence that I would play it well. Thus this character Sister Shui was a turning point in my career, until the series aired my confidence still wasn't all that great. This award could be considered an answer to my family, because when I got into the business my family objected. Over the years I didn't have any achievement or performance, but I thank my family for always supporting me. None of us know how to express love, but they have confidence in me. This time I would personally present this award to my family."
Joining the business with the 2009 artist training class, Brian Chu Man Hon has been working for over 10 years. He joked about the company arranging for him to announce his own victory, "When I saw Tang Pui Yi announced Sister Shui's award, I wouldn't have guessed that I would announce my own award. I thought that Law Tin Yu won." He also said that he was very happy for former girlfriend Angel Chiang Ka Man because they had similar experience. He also thanked producer Lam Chi Wa because he also had a part in AL CAPPUCCINO. He felt that this series changed many people, as the producer discovered their other sides. Did he feel that the award came too late after 10 years? He said, "It's OK, it wouldn't be too late. (Would you share the good news with girlfriend Yu Sze Ting?) I would, Girlfriend is working on a J2 program in Taiwan and would celebrate with me over video chat. I hope that after the pandemic everyone would be able to see each other as soon as possible." Chu Hoi Man, Wong Ho Shun and Cheung Chun Long also with AL CAPPUCCINO won the "Most Popular Television Partners".
"Most Popular Television Song" went to the Hubert Wu Hung Kwan performed MORTALS DON'T UNDERSTAND LOVE from THE EXORCIST'S 2ND METER. Online it had over 4.2 million hits. He also won the award last time with THE EXORCIST'S METER. Benjamin Yuen Wai Ho and Pakho Chau's PAKHOBEN OUTDOOR SHOW with the "Best Program Host".
In addition, Nancy Wu Ting Yan performed STAR in remembrance and memory of celebrities who passed away on both sides of the Straits and even around the world, including Leung Kit Wa, Savio Tsang Wai Kuen, Au Ka Wai, Lee Heung Kam, Leung Suk Chong, Law Ming Wai, Leung Tin, Billy Tang Hin Sing, Lam Kin Ming and Leung Lap Yan.
2020 TVB ANNIVERSARY AWARDS
BEST DRAMA
: AL CAPPUCCINO
MOST POPULAR MINI SERIES:
HONG KONG LOVE STORIES
BEST ACTOR:
Vincent Wong (LEGAL MAVERICKS II)
BEST ACTRESS:
Sisley Choi (LEGAL MAVERICKS II)
MOST POPULAR MALE TELEVISION CHARACTER:
Owen Cheung (AL CAPPUCCINO)
MOST POPULAR FEMALE TELEVISION CHARACTER:
Katy Kung (HONG KONG LOVE STORIES)
BEST SUPPORTING ACTOR:
Jason Pai (HONG KONG LOVE STORIES)
BEST SUPPORTING ACTRESS:
Winki Lai (AL CAPPUCCINO)
MALAYSIA FAVORITE TVB ACTOR:
Vincent Wong (LEGAL MAVERICKS II)
MALAYSIA FAVORITE TVB ACTRESS:
Katy Kung (DEATH BY ZERO)
MALAYSIA FAVORITE TVB DRAMA:
AL CAPPUCCINO
MOST IMPROVED MALE ARTIST:
Brian Chu
MOST IMPROVED FEMALE ARTIST:
Angel Chiang
MOST POPULAR TELEVISION PARTNERS:
Vincent Wong, Owen Cheung, Brian Chu (AL CAPPUCCINO)
BEST PROGRAM HOSTS:
Pakho Chau, Benjamin Yuen (THE PAKHOBEN OUTDOOR SHOW)
BEST NON DRAMA PROGRAM:
MISS HONG KONG PAGEANT 2020, LIFE ON THE COVID MAP, SCOOP, SEE ME FLY AGAIN, DINNER HAPPY TOGETHER
MOST POPULAR TELEVISION SONG:
MORTALS DON'T UNDERSTAND LOVE (Hubert Wu)
TVB ANNIVERSARY AWARD:
LO AND BEHOLD