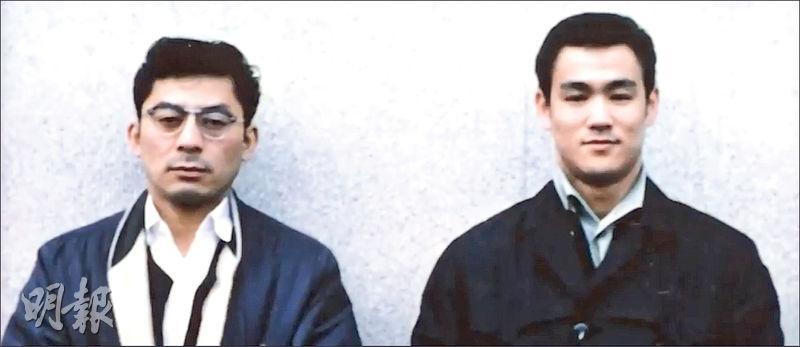 Taky Kimura regained his self confidence from studying kung fu with Bruce Lee
Taky Kimura often visited Bruce Lee's Seattle grave and was his loyal tomb keeper
courtesy of mingpao.com
Bruce Lee's disciple and one of three great official Jeet Kune Do heirs Taky Kimura passed away on January 7th in the U.S. at age 96. Taky Kimura was a close friend of Bruce Lee, the best man at his wedding, and a pallbearer at his funeral. He often visited Bruce Lee's Seattle grave site and was a loyal tomb keeper.
Taky Kimura would not be a stranger to Bruce Lee fans, including Stephen Au Kam Tong. Au Kam Tong upon hearing about Taky Kimura's passing talked about his past on social media.
Au Kam Tong wrote, "He was Bruce Lee's close friend, a martial artist, and the first generation assistant instructor of the 'Chun Fan Kung Fu'. Kimura enjoyed a highly respected position in the history of Jeet Kune Do's development. Many people thought that he was Bruce Lee's first student, which was a false rumor. However they were truly as close as brothers."
Au Kam Tong said that Bruce Lee was 16 years younger than Taky Kimura. The latter was a Japanese American immigrant. After the hardship during and after the war, he regained his self confidence through studying kung fu with Bruce Lee. They became close friends; in their letters, Bruce Lee would often share his life plans with him; Bruce Lee's Seattle martial art school was left completely in the hands of Kimura. Au Kam Tong wrote, "I believe now he and Brother Lung are happily reunited in Heaven."