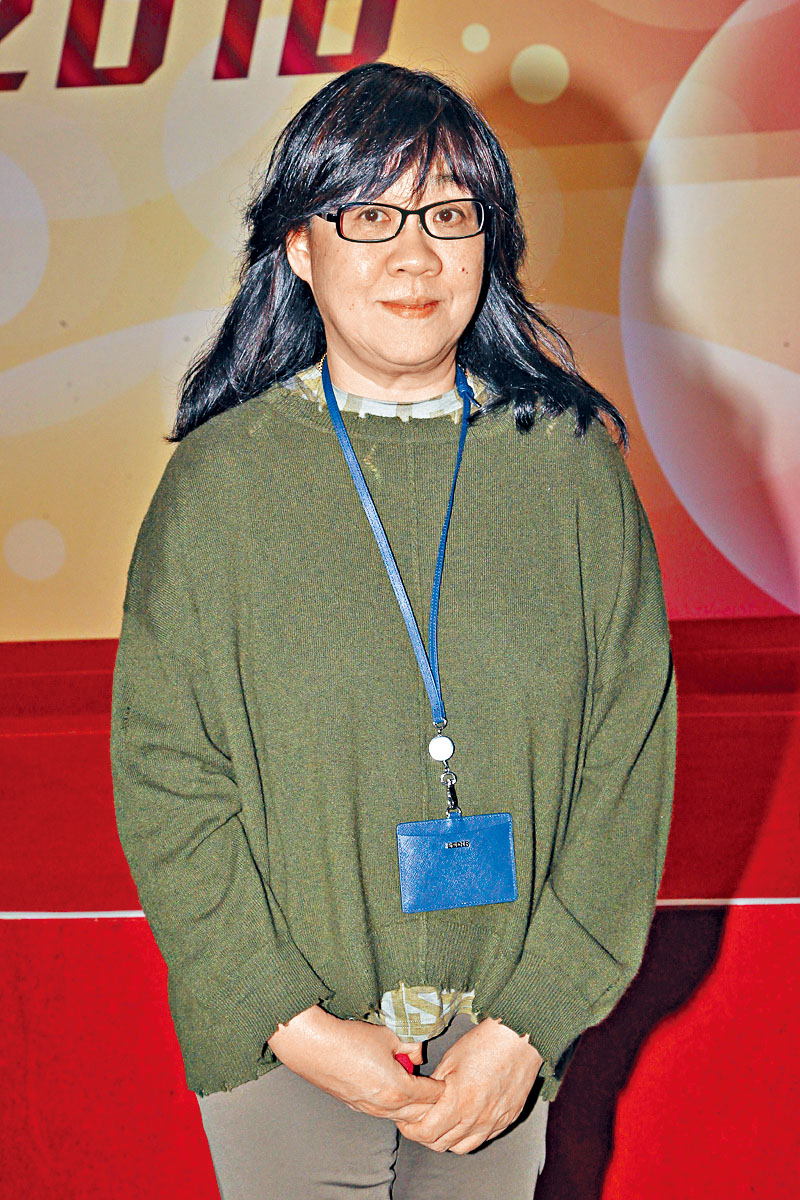 Yu Wing Shan calls Eric Tsang her mentor
courtesy of singtao.com
Eric Tsang
Wong Cho Nam prepares to return from the Mainland
Nat Chan hopes to work with his buddy again
Samantha Ko had a lot of fun on the SUPER TRIO game shows and looks forward to new challenges
Venus Wong looks forward to her father in law's new programs
Chin Ka Lok (left) and Timmy Hung (center) spent a lot of time on SUPER TRIOS
courtesy of on.cc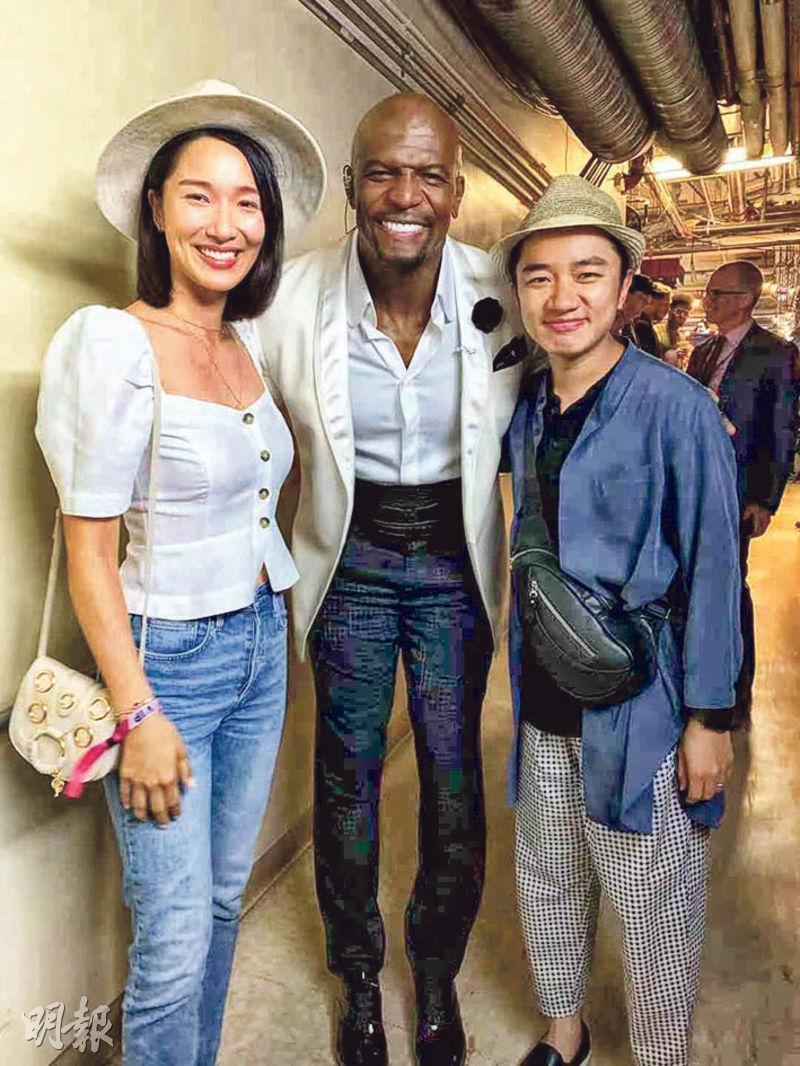 Leanne Li and Wong Cho Nam earlier at an event get a photo with AMERICA'S GOT TALENT host Terry Crews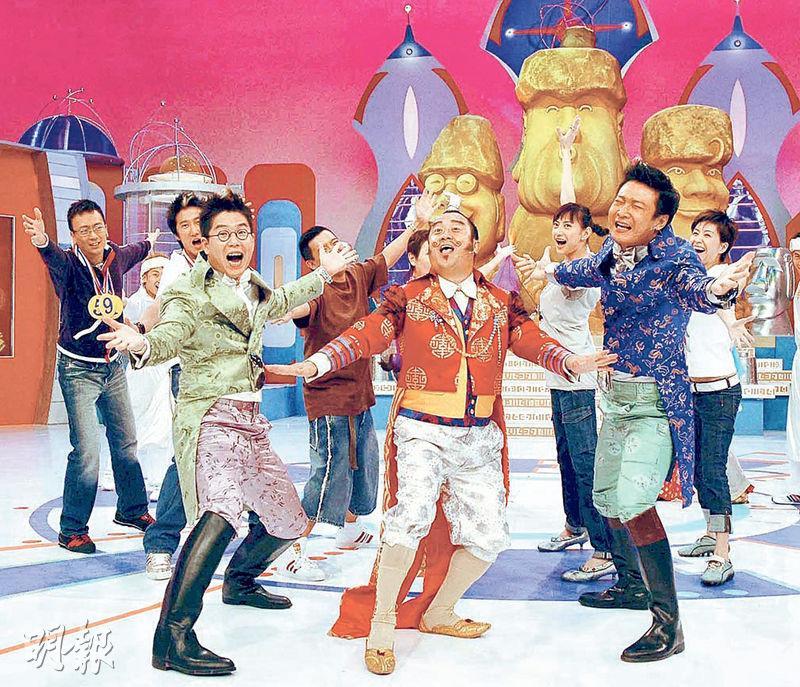 Eric Tsang in the past worked with Jerry Lamb (left) and Chin Ka Lok (right) on countless SUPER TRIOS. Will he work with them again?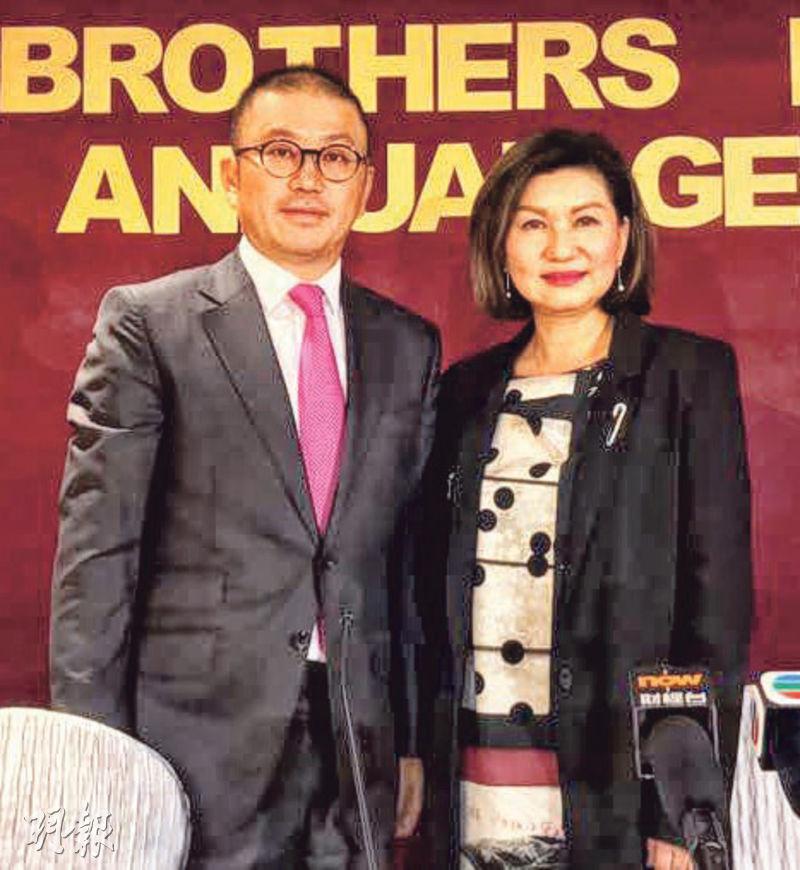 TVB Chairman of the Board Hui To hires Eric Tsang and Wong Cho Nam as TVB executives. Elaine Lok welcome both on their homecoming.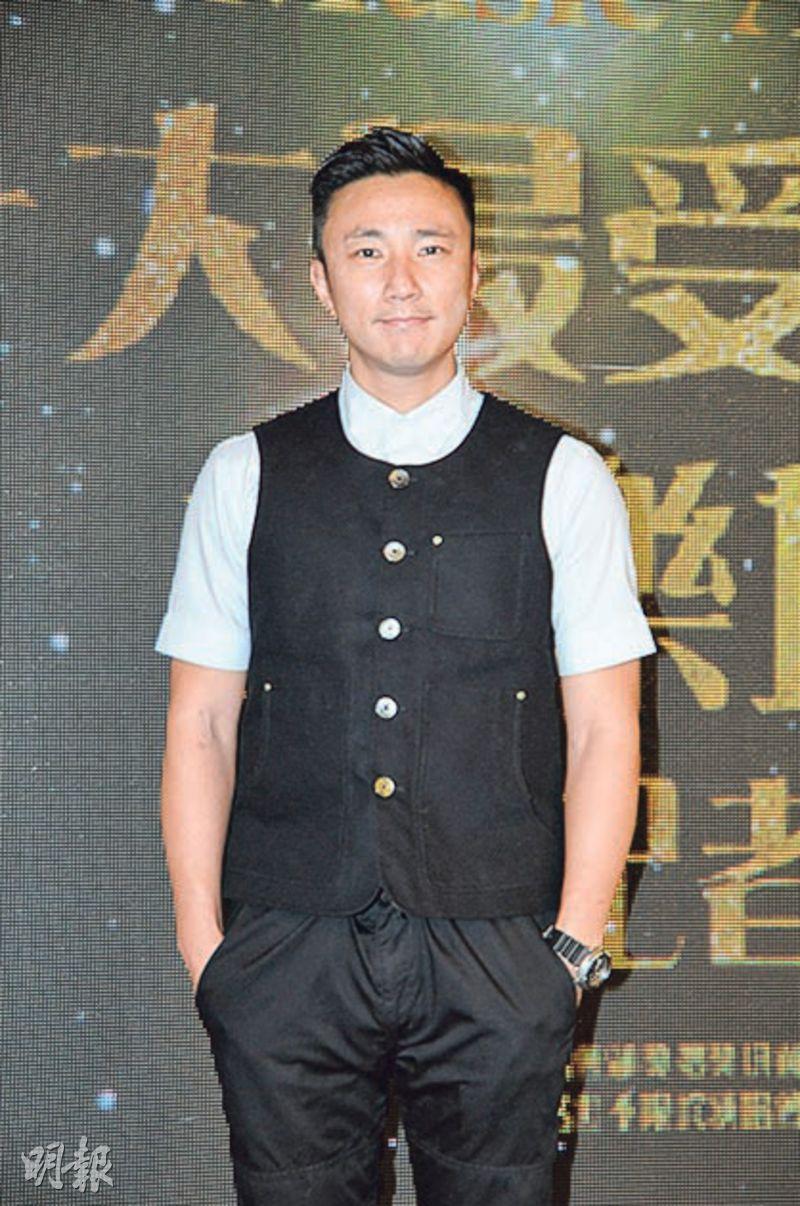 Amigo Chui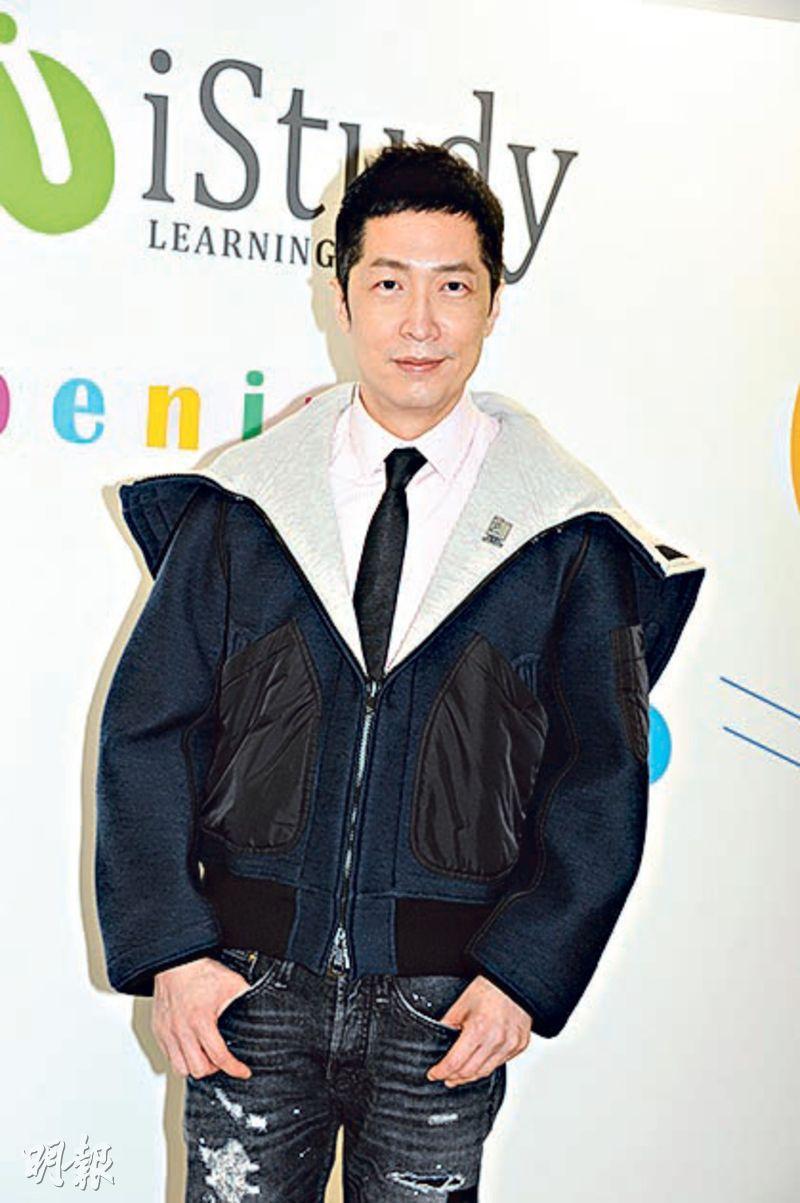 Steven Ma
courtesy of mingpao.com
Stepping in 2021, a new climate arrives at TVB. TVB board of directors chair Hui To yesterday announced the TVB hiring of Eric Tsang Chi Wai as vice general manager and executive council special consultant, effective immediately. Chi Wai will be fully responsible for variety and information entertainment programs, and shoulder the duties of cultivating and on and off screen television successors for TVB, creating even more employment opportunities for young people and injecting even more youth elements into TVB programming. Wong Cho Nam will serve as the first Creative Officer, assisting Tsang Chi Wai on variety and information entertainment program content business development. Tsang Chi Wai's wide influence and resources in Hong Kong, Taiwan and Mainland film and television caught Hui To's eyes, with his rich experience in both on and off screen production.
Hui To said that TVB, in the face of ever changing technological advances, entertainment and information broadcasting new formats, the Guangdong Hong Kong and Macau Greater Bay Area's new opportunities, and the international new media market that is full of opportunities, needs to continue to elevate its program content quality. It also needs connections everywhere, to a variety of audience. Talent has always been the key to competition at the television station. In order to reach the aforementioned goals, the group needs to greatly invest in manpower resources, strengthen on and off screen, production management and content creation talent's training and recruitment. Chi Wai will be fully responsible for TVB's variety and information entertainment program, setting variety and information entertainment content strategy, widening variety program markets and channels, deepening the connection and cooperation between film and television industry's on and off screen talent. Chi Wai will also shoulder another important task, responsible for cultivating on and off screen successors for TVB and creating even more employment opportunities for young people, and injecting even more youth element into TVB programs. Hence Wong Cho Nam has always been invited to serve as the group's first Creative Officer, assisting Tsang Chi Wai on variety and information entertainment program content's business development. Conceivably the duo will be able to provide new ideas to variety program creation, expand open cooperation with Hong Kong film and television industry, promote Mainland, Greater Bay Area and international Chinese market's business expansion, and strengthen cross platform new media business.
Tsang Chi Wai would return to TVB as the vice general manager and executive council special consultant. Chi Wai said, "First, I am very honored to receive the trust and the invitation from the TVB executive council and chair Hui To. I can return to this big family of TVB, a place where I grew in television, and work with my past colleagues together. I am truly very happy! Even more importantly, TVB next year will step into its 55th anniversary. I really want to continue share past joy with the audience, but I also hope that everyone can march forward hand in hand. At the same time, I also hope that through my year of experience in film and television, with new ideas from the younger and new generations to be able to cultivate even more talent, producing even more high quality and variety of programs and bring even more joy to everyone in TVB's traditional spirit of 'giving our all, doing our best'!"
As for the first Creative Officer Wong Cho Nam responded, "Thank you TVB and Chair Hui Tao for the invitation, I am very honored! I look forward to doing my best at this position, to thank TVB and the Hong Kong audience. I really want to thank the Trio Leader (Tsang Chi Wai). From the beginning when I went to work in the Mainland, he gave me a lot of advice. For the past decade I developed very well out there. I hope to be able to open even greater market for TVB's new generation of artists. In recent years I also slowly learned many new digital platform's operation methods, like live broadcast/e-commerce/AR VR variety program production. In the process through working in the Mainland I met top production teams from different places around the world, including Korea, the U.S. and Japan. Their variety program from content creativity to technology are very innovative, so I hope to be able to bring my outside experience over the past few years to TVB, strengthen program creativity and cross platform. In particular TVB's 55th anniversary is on the way, which requires even more serious thinking and planning. I hope my return would be able to bring Hong Kong viewers with even more positive energy and innovative entertainment." Cho Nam also pointed out that currently he is making preparations and looked forward to seeing his TVB colleagues as soon as possible.
Anita Yuen Wing Yee after learning that Chi Wai would serve as a TVB high level executive joked, "In my mind I can only think of in future award shows, winning artists would all thank Tsang Chi Wai and not just Sister Chun and Ms. Lok, haha!" Reporters asked her to return to TVB as well to make series, then when she would win an award she would be able to thank Tsang Chi Wai? Len Len said, "I would consider making a series, but my mind is full of strange ideas. I really can talk to him about becoming a program host!" Len Len also seriously said that Chi Wai has a lot of experience in this business and helped many artists, he as a TVB high level executive may be able to bring a new vision and enable the television station to bring even more and better programs to everyone! Samantha Ko Hoi Ning said, "I am very happy that Brother Chi Wai has returned to our big family. The Trio Leader will be able to bring a lot of joy and positive energy to the audience!" Nat Chan Pak Cheung who no longer wanted to work hard joked, "I get to work again." Seemingly he has high expectation for his buddy's return to TVB.
Chin Ka Lok said that he received the good news yesterday afternoon and called the Trio Leader personally to congratulate him. He also congratulated Cho Nam on becoming a high level executive as well. Ka Lok said, "Trio Leader Mr. Tsang Chi Wai over the years has brought a lot of joy to everyone. I hope this time he would be able to bring even more new ideas and new programs to everyone, because Hong Kong now needs a lot of positive energy, more joy and entertainment. For the past few years Hong Kong people have suffered. I believed this is a great transformation for TVB, able to inject new idea. I also feel that this is a shot of confidence!" Ka Lok also joked, "Now I am waiting for them to blow the whistle, if they need a hand from me I definitely will help!"
TVB assistant general manager (non drama production) Yu Wing Shan once was rumored to be at odds with Tsang Chi Wai. Now tha Tsang Chi Wai has become her superior and vice general manager, Yu Wing Shan said, "Chi Wai isn't only my mentor but now also my superior. At work we have room to negotiate, which absolutely is a good thing!" She also denied that she was at odds with Chi Wai.
Making a name for himself in film, Tsang Chi Wai first joined TVB on January 1st, 1992. He created the TVB SUPER TRIO programs and successfully confirmed its variety program leadership position. For the past 30 years he has had numerous close collaborations with TVB and with many on and off screen personnel he created many memorable and classic programs. Chi Wai also spared no effort in promoting industry development, previously and currently serving many important tasks in show business like the Hong Kong Performing Artist Guild president, the Hong Kong Film Award board of directors vice chair. Thus he would be beneficial to promote TVB's further open collaborations with various Hong Kong art scenes and create the future together.
Hong Kong Academy of Performing Arts graduate Wong Cho Nam in recent years has been developing in Mainland's social media platform and internet variety programs and e-commerce platforms with great success, as he has become familiar with the merger of traditional and technological innovations. After joining the TVB management team he will promote cross platform channel development, merging his Mainland new media experience and greatly increasing TVB's business opportunities in the Mainland and the Greater Bay Area.