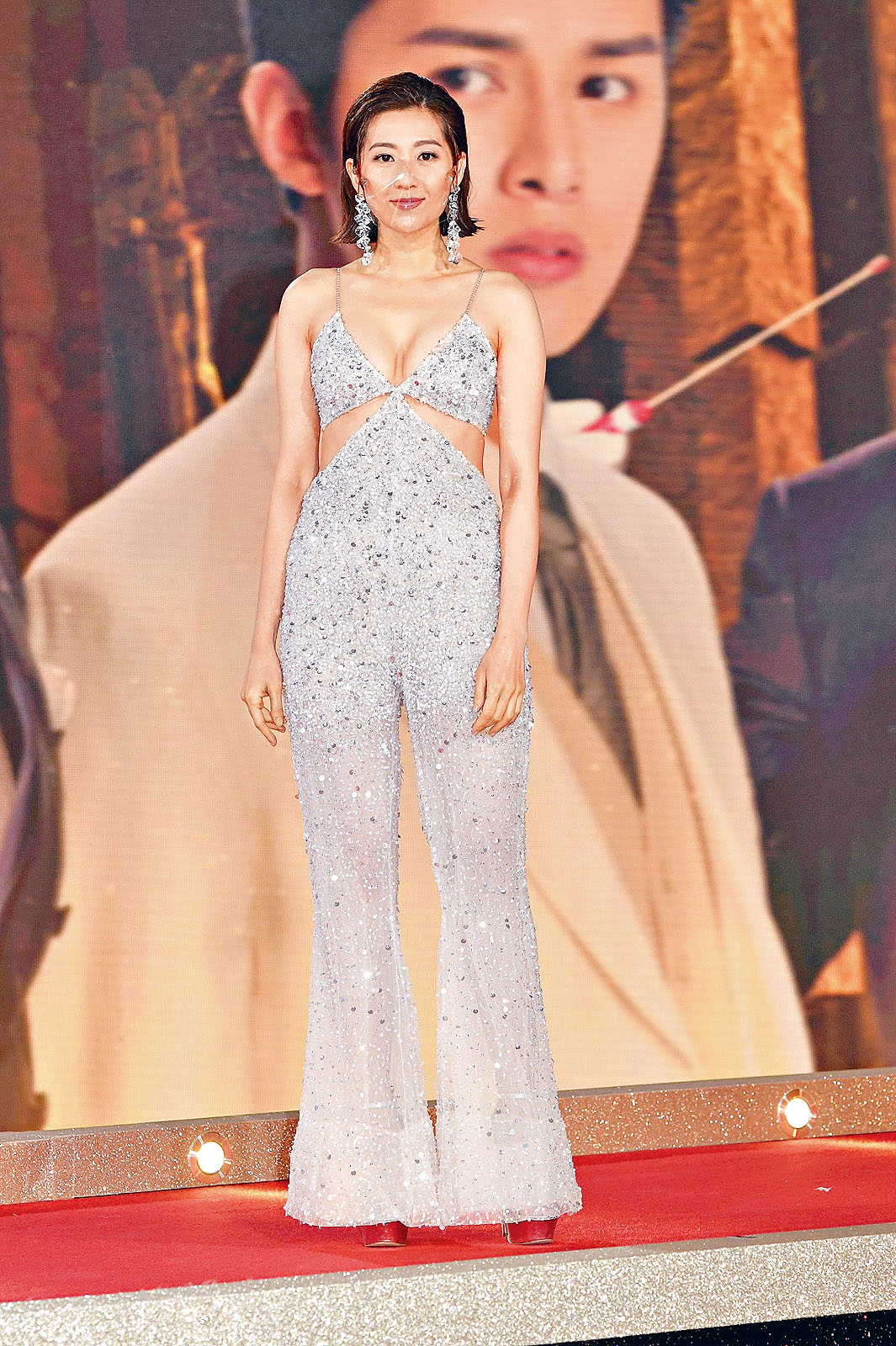 Yoyo Chan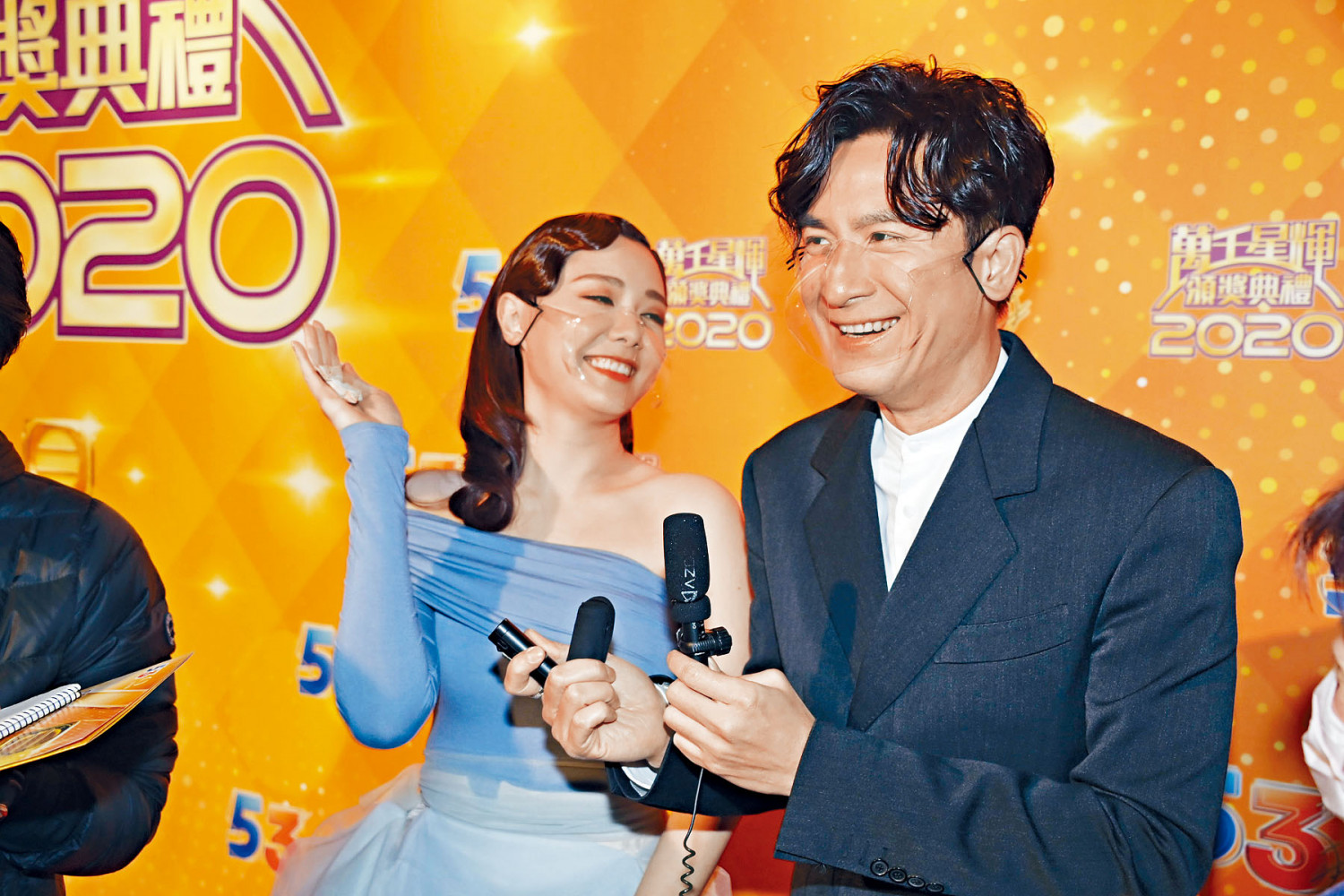 Roxanne Tong and Kenneth Ma flirt
courtesy of singtao.com
Roxanne Tong and Kenneth Ma
Yoyo Chan says that her clothes has no room for heat pads
Ali Lee jokes that she "lost at the starting line" and does not dare to be sexy
Phoebe Pang
Rebecca Zhu
Eileen Yiu
Kelly Cheung
Kaman Kong
Regina Ho
Iris Lam
Alice Chan
Crystal Fung sends her ex best wishes for his impending nuptials
courtesy of on.cc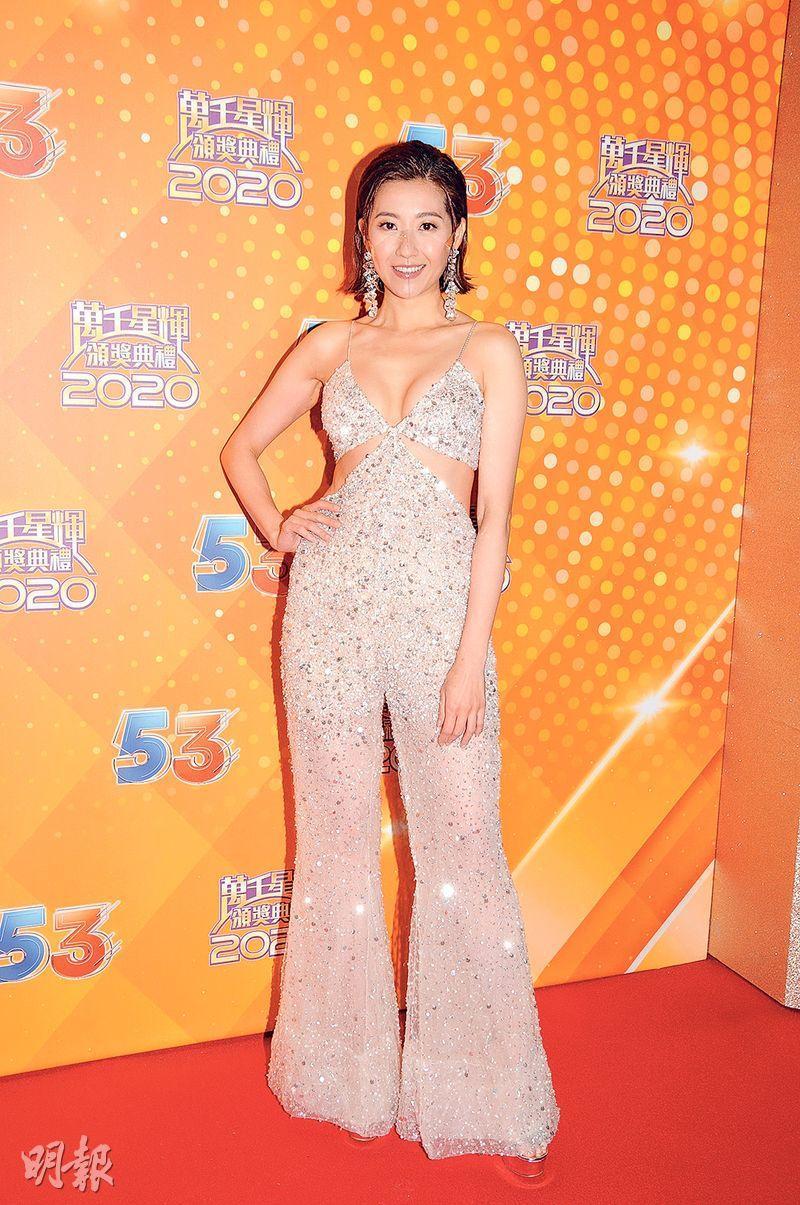 Yoyo Chan steals the spotlight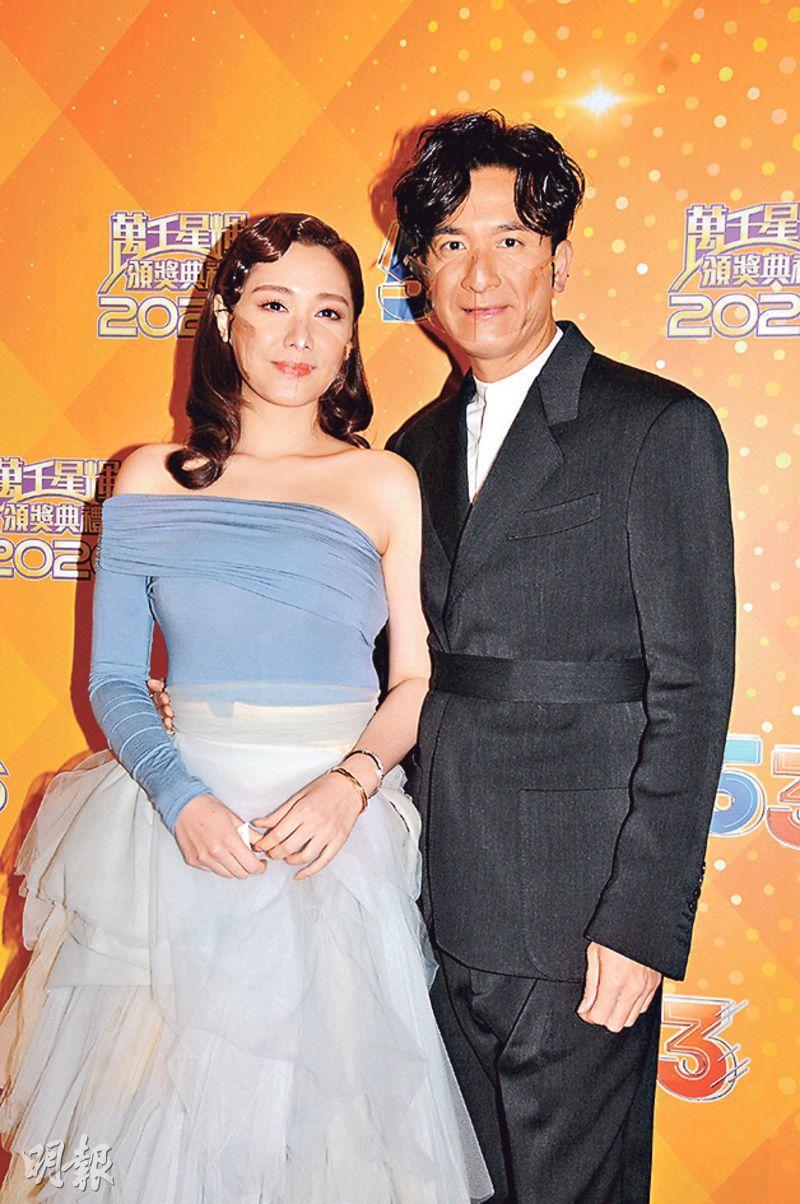 Despite her "happy fat", Kenneth Ma still calls Roxanne Tong "huggable" and fit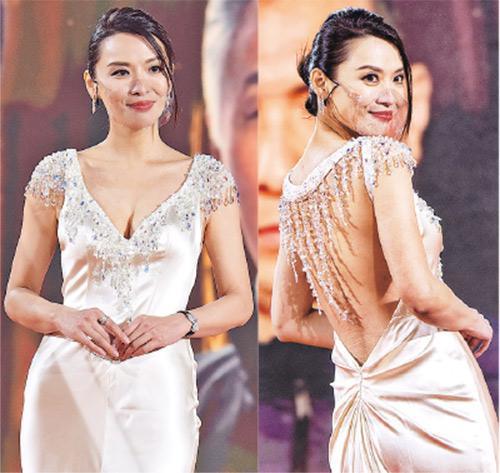 Alice Chan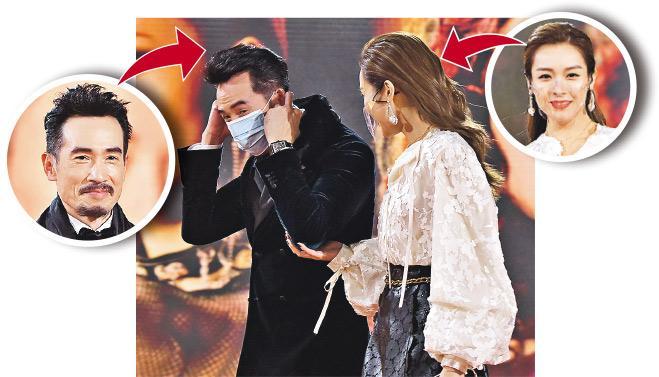 Moses Chan insists on wearing a mask on the red carpet, removing it for photos and putting it on rapidly afterward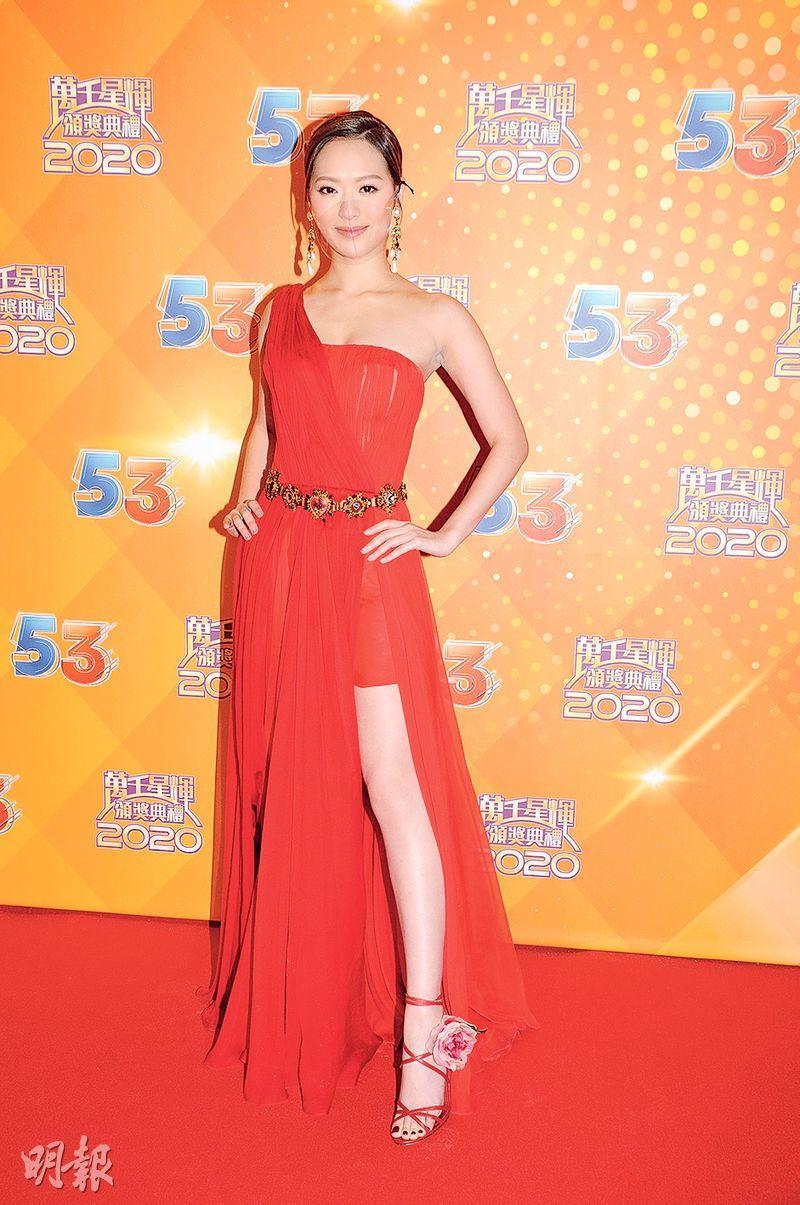 Crystal Fung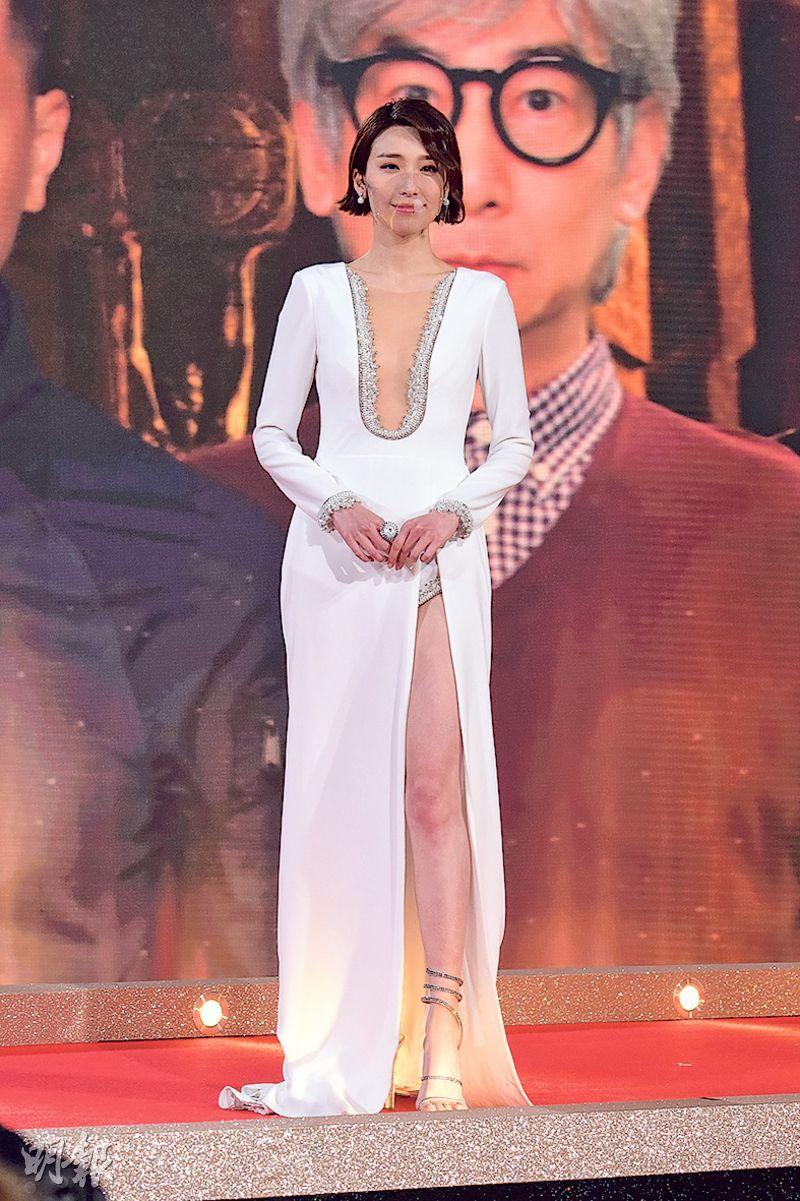 Eileen Yiu
Kelly Cheung and Samantha Ko cover up in the cold and put heating pads on their shoulder pads and in their heels
courtesy of mingpao.com
The TVB Awards 2020 last night took place at the Tseung Kwan O Television City. All the actors and the actresses before the contest walked the red carpet at the parking lot outside Studio 1.
Often rumored to be "in martial crisis", Yoyo Chan Chi Yiu and husband Vincent Wong Ho Shun made a rare appearance together but were not arranged to walk the red carpet together. Chan Chi Yiu said that because past year's TVB Awards have not been too cold, so she made preparation for her dress long ago. She could only tough out the chill. Was this her sexiest limit? "I haven't reached my bottom line yet, I can still try to show different parts. Next time I can show off my legs, as long as it's pretty I can be as sexy as I want." Speaking of husband Wong Ho Shun returning from the Mainland to compete for the award, was he full of confidence? She played coy and said, "Why don't you ask me whether he would have any chance to win the award?"
Samantha Ko and Kelly Cheung Hei Man were interviewed together. They both wore tight fitting dresses that showed off their curves. Kelly even wore HK$ 3 million jewelry sponsorship. Ko Ling last year had 5 series. When asked about her confidence, she said, "It would depend on timing, location and people, I am already very happy from the audience's praises. (Selena Li already flew to Canada for work, was she expecting to lose?) I am not sure, maybe due to work she couldn't come."
Iris Lam Hoi Yan said in the past she mostly wore princess dresses. She thought that now that she is grown, she chose a more form fitting dress. Speaking of her "sexy photo" scandal, she said, "I am very sorry to make everyone worry. Because earlier I lost my phone, I can say that it's my fault that I didn't protect my property properly. I promise it won't happen again." Did she take photos that were even more extreme? She said, "No matter how many photos are leaked, without permission they will all be privacy violating acts. This is my personal life, I don't want other people to see them. These photos were taken a very long time ago. I no longer have any impression, I remember I didn't take any nude photo. In the future when I get into better shape, I wouldn't mind taking some healthily sexy photos."
Crystal Fung Ying Ying was the TVB awards host for the first time last night. She was asked about her old flame Dr. Chung Ho Man's end of the month wedding with his girlfriend. She said, "I knew a long time ago. I am very happy for them. All the best wishes for them as they step into a new stage in life. We have been friends for many years, I should be happy for him. He said that he would pay attention to the award show and hope that I would get something from it."
Ying Ying admitted that she has not seen his fiance and they did not know each other. She would not be able to take time to attend their wedding at the end of the month. (There are comparisons online between you and her fiance?) She hoped no one would do that; because they are industry outsiders, everyone should give the soon to be newlyweds space and send them their blessing. Speaking of the place in Sham Shui Po Fung Ying Ying rented, it was originally her love nest with Leonard Cheng Hin Fung. Yet because the rent contract has not come to term yet, Cheng Hin Fung was forced to stay with a broken heart. Ying Ying denied that. "The place in Sham Shui Po is still under contract. I am using it for a studio and storage room."
Kenneth Ma Kwok Ming and girlfriend Roxanne Tong Lok Man yesterday spoke to the media together. Pretty Tong promised that they would wed if Ma Ming would win Best Actor again. Ma Ming joked, "I believe my chances aren't great, instead I want Pretty Tong to win." Pretty Tong said, "I am campaigning for Ma Ming to win. If he wins Best Actor again I wouldn't mind turning the table and propose to him." Ma Ming sweetly smiled and said, "No matter how confidence I am I won't get an award, haha." Speaking of Lai Lok Yi revealing that Ma Ming would marry Pretty Tong whether he would win or not and reminding them to have children while they are young, Ma Ming said, "Actually Lai Lok Yi is just making things up, he actually wants to try for a daughter."
Pretty Tong stressed that if she got married she definitely would publicize it and again clarified that rumors of flash wedding, secret wedding and living together were all untrue. The new home she purchased earlier was bought with her father. She stressed that she would not buy a home for her own dowry. Seeing Tong Lok Man was obviously plump by happiness, Ma Ming immediately praised his girlfriend as being very fit. She felt that being too fat or too thin would not be good, the most important was to be healthy. Was the happy fat good for hugging? Ma Ming admitted, "Pretty much!" His girlfriend smacked him and he said, "How do you want me to answer, it's so awkward!"