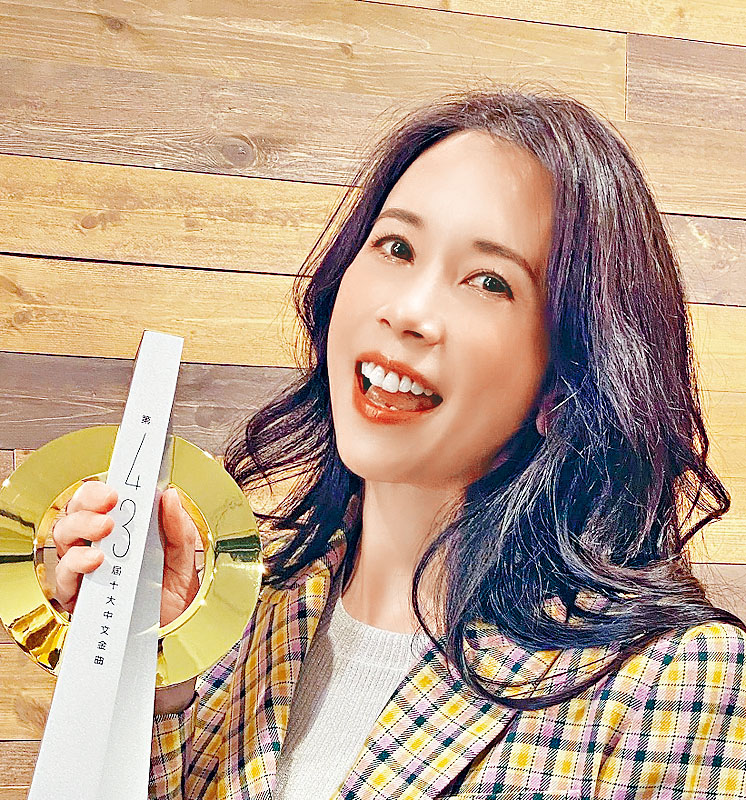 courtesy of singtao.com
Joyce Cheng, Jay Fung
courtesy of on.cc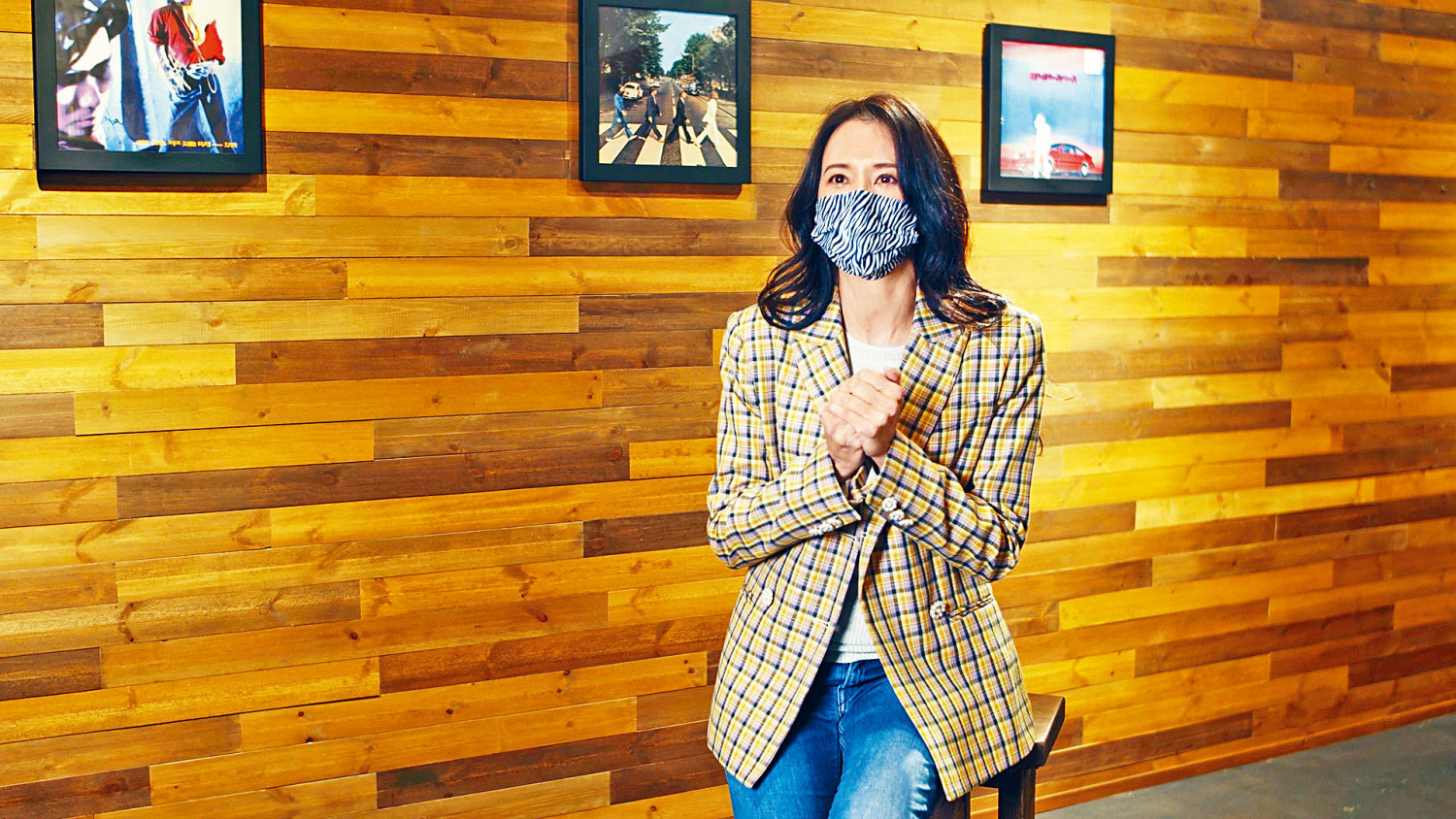 Karen Mok's BREATHING IS HARMFUL receives the Global Chinese Ultimate Gold Song award
courtesy of singtao.com
The physical award show was cancelled due to the pandemic. Karen Mok shot a performance video in advance.
Pakho Chau and Gin Lee win Male and Female Singer Gold Prize respectively
Gin Lee
courtesy of on.cc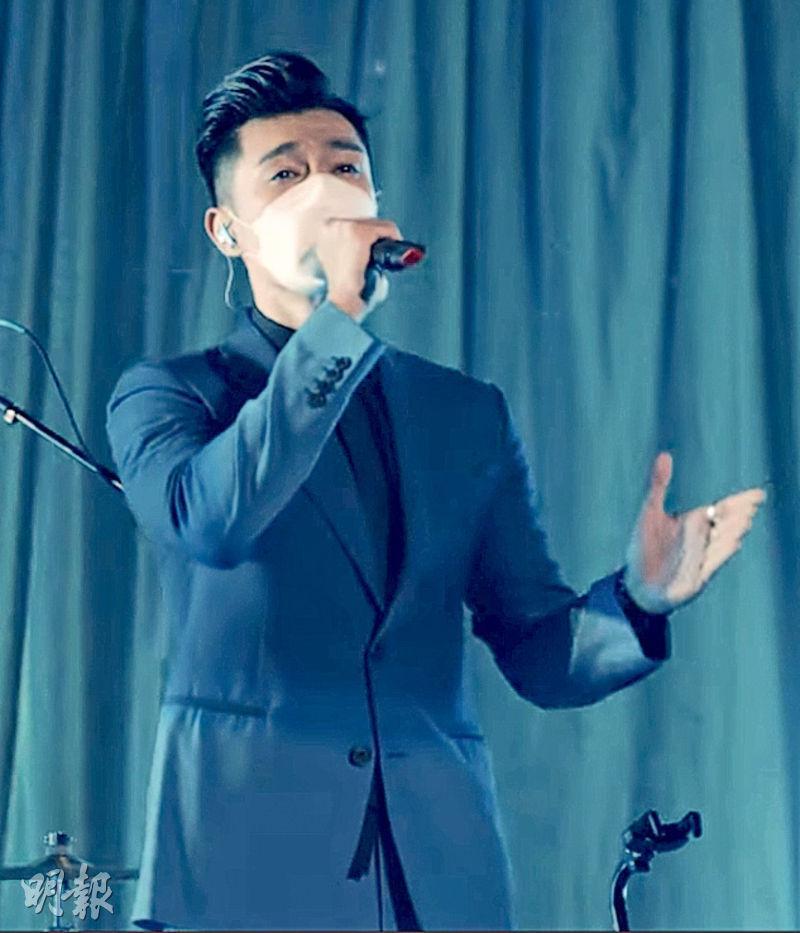 Pakho Chau's Male Singer Gold Prize win leads to controversy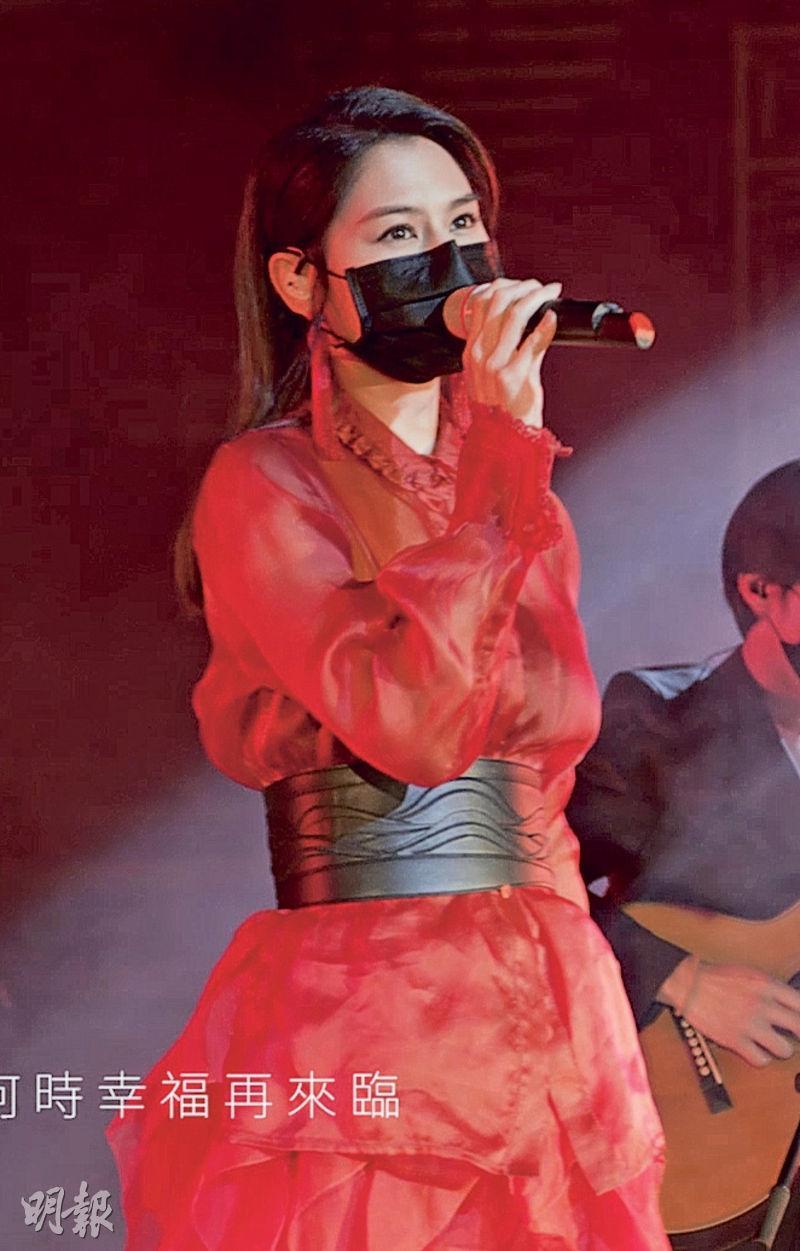 Gin Lee defeats Joyce Cheng and AGA for the Female Singer Gold Prize.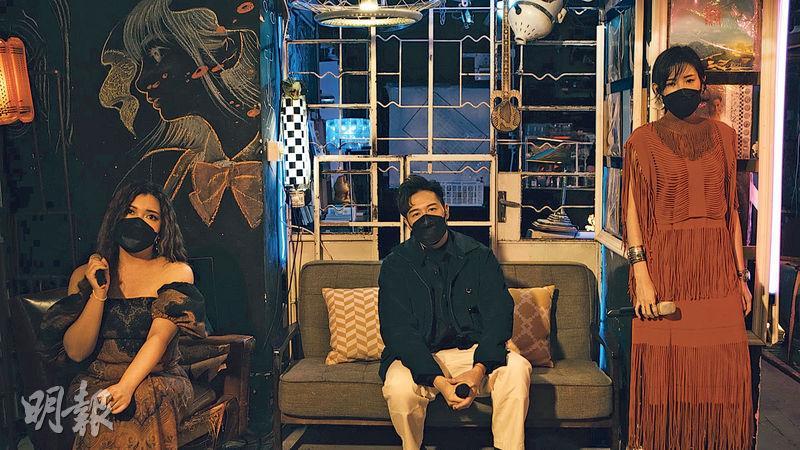 Serrini, Jay Fung and Panther Chan are the CASH Creative Singer Award winners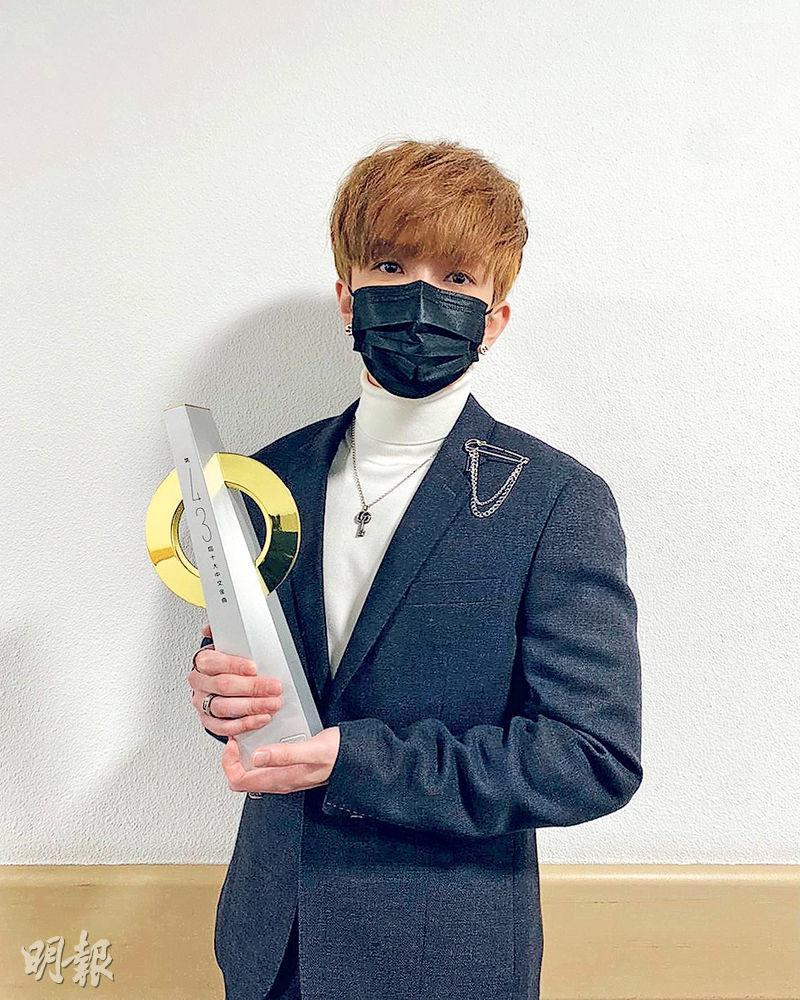 Anson Lo defeats Thor Lok and Jer Lau for the Rookie Gold Prize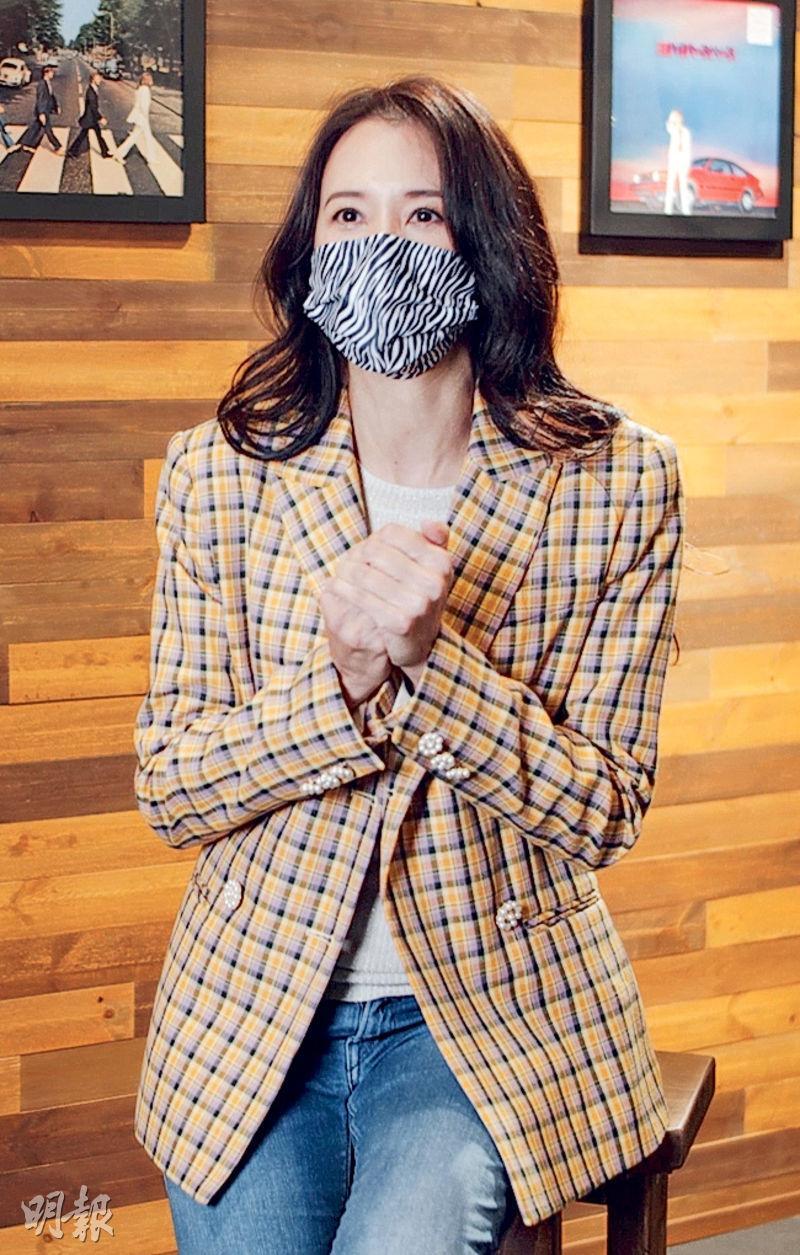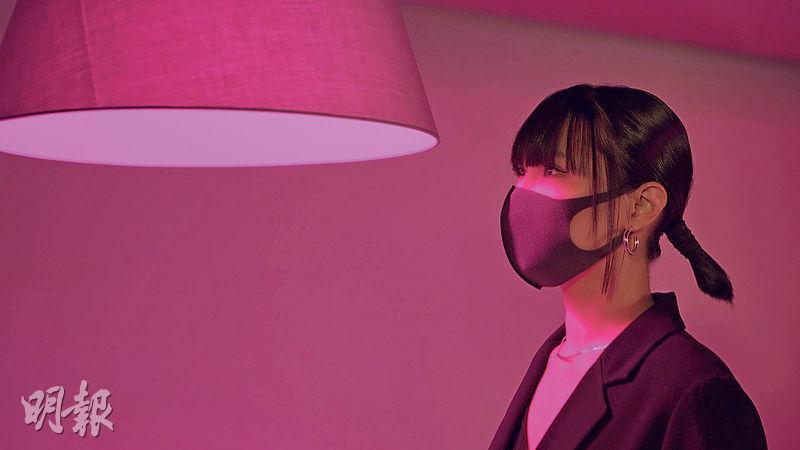 Charmaine Fong hopes that everyone would sail ahead with the wind at their backs
RubberBand wins Band/Group Gold Prize
courtesy of mingpao.com
The 43rd Top Ten Chinese Gold Song award show took place last night. Due to the pandemic, the award aired on the Radio and Television Hong Kong channels and online in a special program format and announced the results. Among them the biggest prize, the "Global Chinese Ultimate Gold Song Award" again went to Karen Mok Man Wai. After ten years away from Hong Kong music, she with the series FLYING TIGER II's theme song BREATHING IS HARMFUL earlier already won the highest honors at the Metro Hit Music Award's "Hit Singer of the Year" and Ultimate Music Award's "Ultimate Song". Last night she again won the Top Ten Chinese Gold Song's "Global Chinese Ultimate Gold Song Award" and already became the triple crown winner. We shall see on tonight's TVB Jade Solid Gold Awards whether Mok Man Wai would be able to sweep the highest honor on all four stations to complete the grand slam.
This year the Top Ten Chinese Gold Song Award theme was "Music Speaks", the music of life was like joy and like a drug as winning singers talk about their experience with music. Among them the "Global Chinese Ultimate Gold Song Award" and gold song award winner, Mok Man Wai's BREATHING IS HARMFUL, was born under the condition last year and brought back a lot of visuals into her mind. It was also timing, location, whether emotions or atmosphere, everything coordinated. Everyone faced the emergency environment. The pandemic might have changed a lot of things; but sometimes stopping, breathing in more inspiration and experiencing everything around, you might be able to create work with even more feeling instead. She mentioned that when words could not express something, music would be able to defeat and break through obstacles and difficulties. "I have been working in music for years. I also hope to bring joy to everyone, to be able to bring a little more comfortable in the midst of pain. This is very important."
This year Pakho Chau and Gin Lee picked up the Top Ten Chinese Gold Song Male and Female Singer gold prize respectively. Pakho Chau also with AFTERMATH won a gold song award. He said that when he sang this song he would be reminded of his daughter and family, learning to cherish people, events and things. He also felt that music was a drug, with drugs to heal people and drugs to make people addicted. Drugs that heal people can give people a release, while narcotics would make people keep listening to them all day but unable to escape from them. Winning a gold song award with MORTALS DON'T KNOW HOW TO LOVE, Hubert Wu Hung Kwan said that this song was one of his creations. He created on the piano during the emotional swings after work. He agreed that music could give people an emotional release, the feeling of which was wonderful as it would be able to give different people comfort and resolution. Thus he hoped that his song was able to achieve that. Alfred Hui Ting Hung received the "Top Ten Chinese Gold Song Best Chinese Record Male Singer", he admitted that he would not call himself a creative singer but he still hoped to win back how he liked music in the first place. When he created this record he responded to fans. Everyone would give suggestions on which songs they liked. "I am very happy to be able to make the connection between memories of everyone's life journey and Hui Ting Hung's music. This is the most moving." He also agreed that music is a drug, the purpose of some was killing pain, and some would be tragic songs that would very painfully dig the root out. Music was able to temporarily pull people away from life, to enter the music world and quiet down." One of the new comer award winners Anson Lo released three songs. He said that they were like antibiotics that reduced a lot of unhappiness and negative emotions. Music also was like sharing with friends, connecting tightly our lives.
Winning with GUTTERS, Vincy Chan (Wing Yi) expressed that earlier she went dark and her fans accepted it, so she could continue this concept. The song hoped that everyone in times of disillusionment actually only had to raise their heads and look at the sky, they would definitely see the stars shine -- meaning that they would definitely find hope and light. Wing Yi also encouraged everyone not to be afraid of dark because light could only be seen in the dark, the most important was to be honest with yourself about fear. In addition, the event also remembered two late artists Tam Bing Man and Lee Heung Kam. Old photo was the duo was shown, with the lyrics "No matter how far apart, ultimately we would run into each other."
THE 43RD TOP TEN CHINESE GOLD SONG AWARDS
https://app7.rthk.hk/special/goldsong2020/awards.php
GLOBAL ULTIMATE GOLD SONG:
BREATHING IS HARMFUL (Karen Mok)
TOP TEN GOLD SONGS (in no particular order)
ALL WE HAVE IS NOW (Charmaine Fong)
SOLITUDE (Terence Lam)
DON'T BE GOOD FOR ME (Angela Hui)
AFTERMATH (Pakho Chau)
MORTALS DON'T KNOW HOW TO LOVE (Hubert Wu)
FORGETTING AND REMEMBERING (Juno Mak Feat. Leon Lai)
BREATHING IS HARMFUL (Karen Mok)
THIS THING CALLED AFFECTION (Jason Chan)
GUTTERS (Vincy Chan)
GALACTIC REPAIRMAN (Dear Jane)
MANDARIN SONG: I TRULY BELIEVE (Jay Chou)
MALE SINGER:
GOLD:
Pakho Chau
SILVER:
Alfred Hui
BRONZE:
Keung To
FEMALE SINGER
GOLD:
Gin Lee
SILVER:
Joyce Cheng
BRONZE:
AGA
BAND/GROUP:
GOLD:
RubberBand
SILVER:
Dear Jane
BRONZE:
ToNick
CASH CREATIVE SINGER
GOLD:
Jay Fung
SILVER:
Panther Chan
BRONZE:
Serrini
NEWCOMER
GOLD:
Anson Lo
SILVER:
Thor Lok
BRONZE:
Jer Lau
BEST CHINESE RECORD
MALE SINGER:
TEN (Alfred Hui)
FEMALE SINGER:
CITY ZOO (G.E.M.)
BAND/GROUP:
little by little (Lil Ashes)