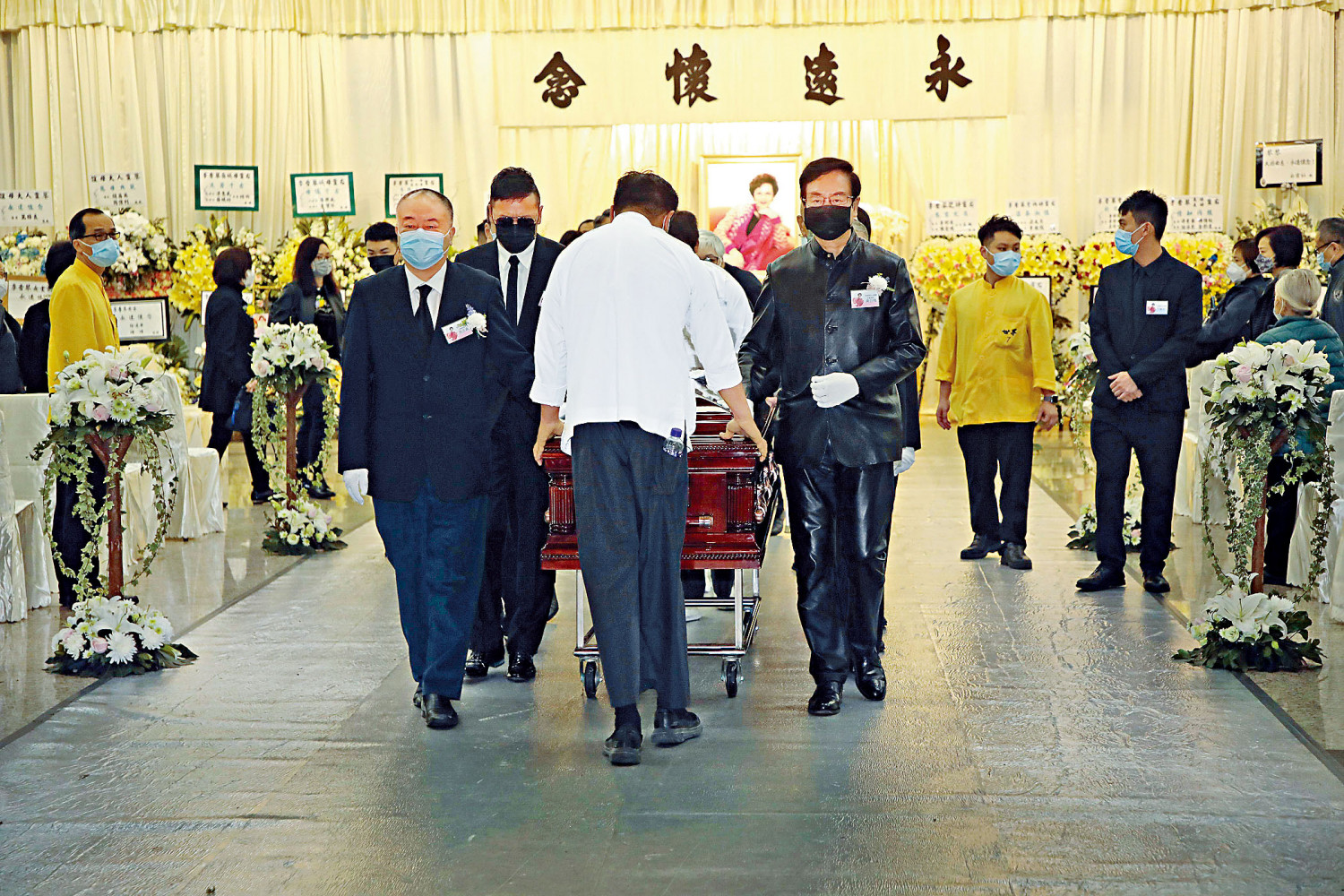 Clifton Ko, Raymond Wong, Michael Miu, Law Kar Ying, Yuen Siu Fai, Lee Lung, Ng Wing Hei and Lo Sai Cheung are the pallbearers.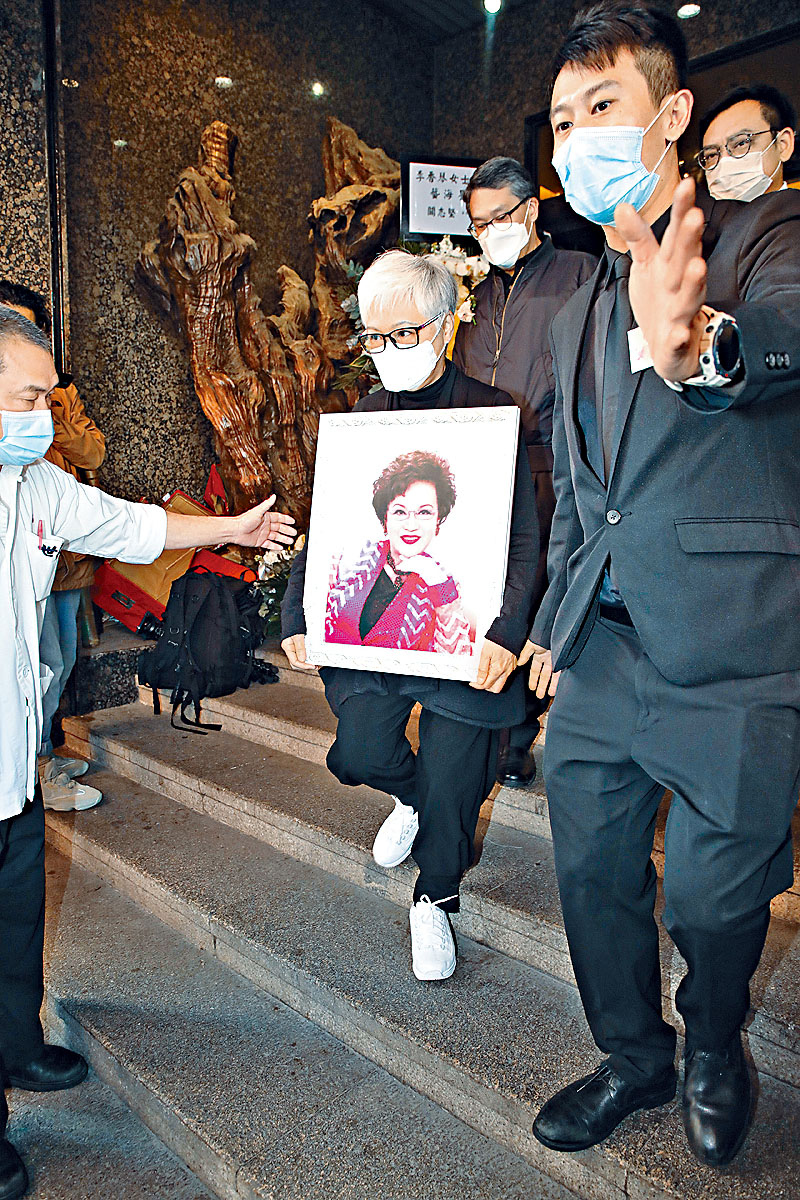 Siu Chi Kwan carries her mother's photo to the hearse
courtesy of singtao.com
Michael Miu calls Lee Heung Kam a kind elder
courtesy of on.cc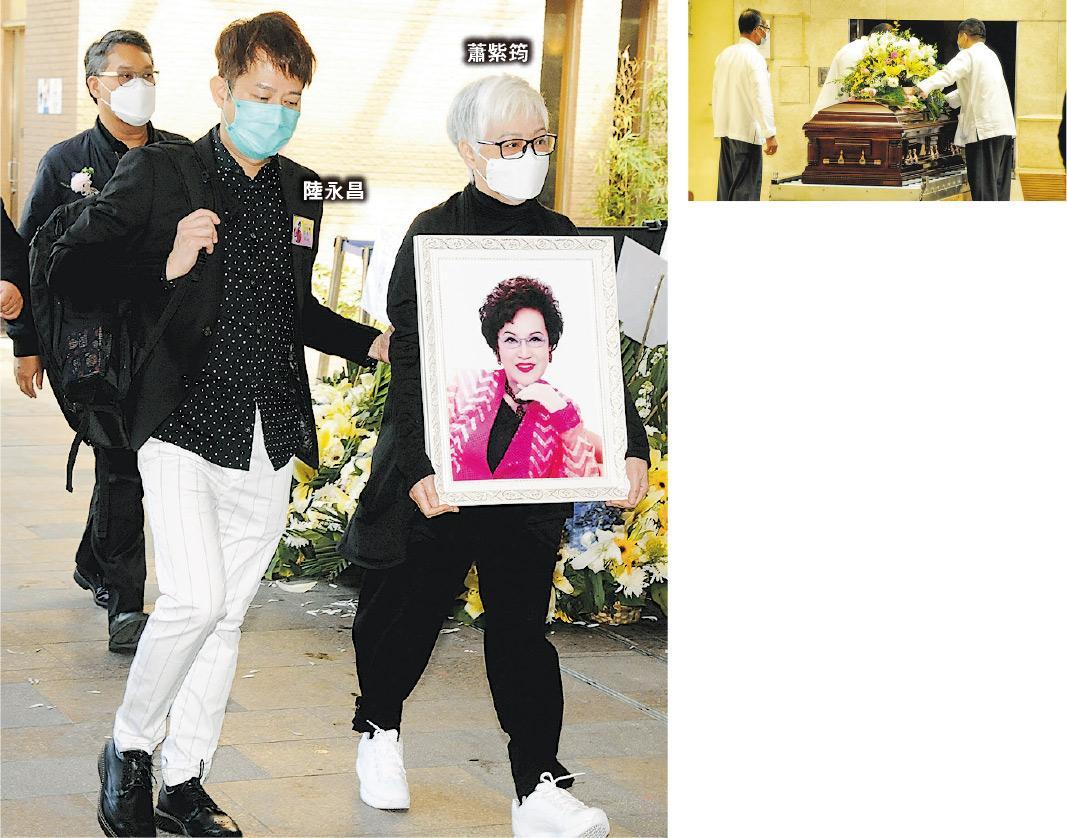 Lee Heung Kam's god son Lok Wing Cheung and daughter Siu Chi Kwan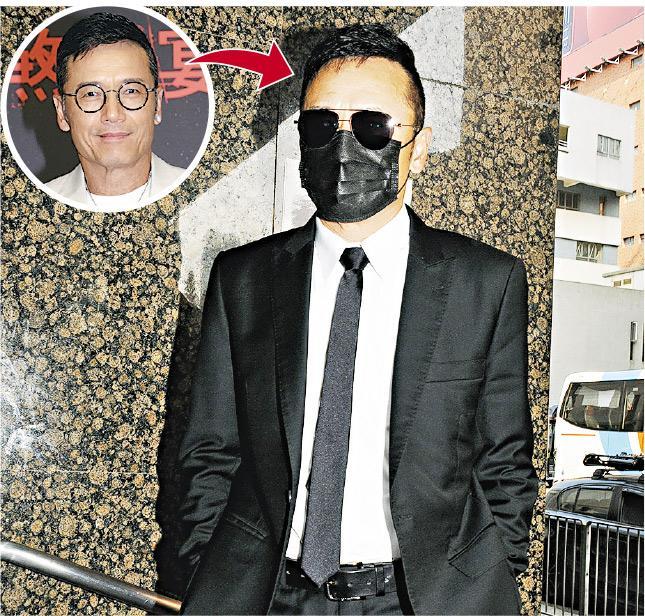 Michael Miu has a lot of memories of Lee Heung Kam, calling her fun and funny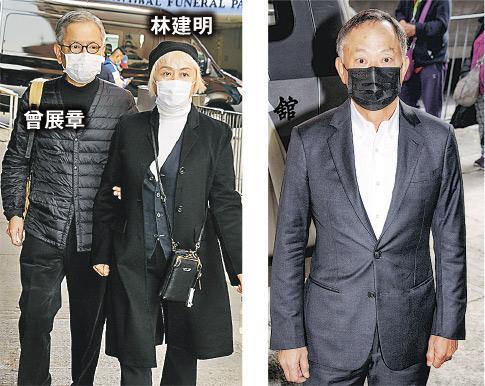 Tsang Chin Cheung and wife Meg Lam, Johnnie To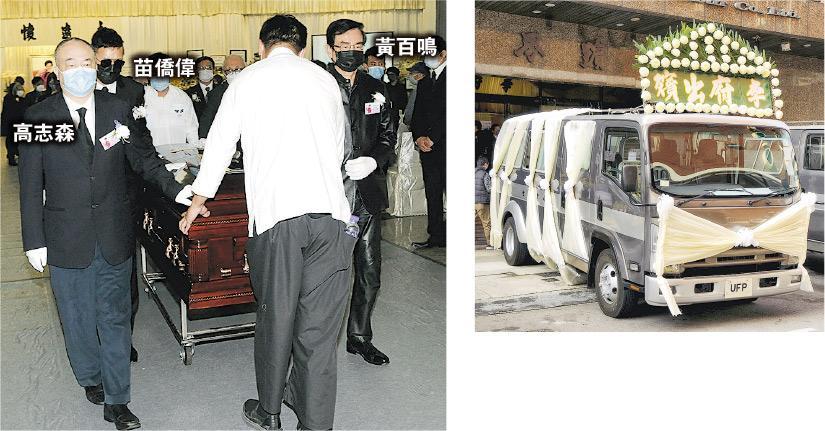 courtesy of mingpao.com
Veteran artist Lee Heung Kam's funeral took place yesterday at the Universal Funeral Parlor. Sister Kam's daughter Siu Chi Kwan and her husband, other family members were on hand early for the event. Siu Chi Kwan politely greeted the media and entered the hall. The funeral services began around 11PM. Siu Chi Kwan carried her mother's photo to the hearse and the coffin was transported to the Cape Collinson Crematorium. Due to the pandemic no cleansing banquet was held. Instead each attending guest received lai see. Stars remembered Sister Kam, as Michael Miu Kiu Wai wished Sister Kam would catch up with old friends in Heaven, sing, perform and have a lot of fun.
Sister Kam had many friends in life. Johnnie To Kei Fung, Tsang Chin Cheung, Anderson Junior, Wong Ha Wai, Chow Chung Ling and others came to send Sister Kam on her final journey. Sister Kam's pallbearers were 8 friends Law Kar Ying, Yuen Siu Fai, Lee Lung, Michael Miu Kiu Wai, Clifton Ko Chi Sum, Raymond Wong Pak Ming, Ng Wing Hei and Lo Wing Cheung.
Miu Kiu Wai revealed that before he got into the business he already knew Sister Kam from television, praising her memorable performance as the West Palace concubine and the mean step mother. He said, "Actually she was drastically different in person than in her work. She was very kind, really loved younger generations and family. She also had no gossip, very worthy for us to learn from." He admitted that he had too many memories with Sister Kam. Aside from working together at TVB they also toured together. They even went on vacation in Montreal together. He wished that Sister Kam would meet her old friends in Heaven, have a lot of fun, keep singing Cantonese opera and performing concerts.
Raymond Wong Pak Ming said that he started working with Sister Kam since the 80s, since THE EIGHT HAPPINESS (BAK SING BO HEI) they would work together on Lunar New Year films. He praised Sister Kam for not putting on air. He said, "She was willing to do whatever she was asked to. I remember once we needed to be on the wire, she did it without another word. Later when I found out Sister Kam was sick, (Louis) Koo Tin Lok and I visited her until she started not being able to recognize people. My heart ached."
In addition, Sister Kam's funeral took place yesterday. Many in the industry two nights ago attended the memorial to bid Sister Kam farewell. Candice Chiu Hei Lok and her mother Leung Siu Ling attended. Later Chiu Hei Lok even posted her childhood photo to remember "Grandma Kam". In the photo, Sister Kam was combing Chiu Lok Hei's hair and treated her like her granddaughter. Chiu Hei Lok posted in English that "Grandma Kam" knew that when she was little she really liked the Chinese period costume look, had a costume made for her and even personally brought it to Australia for her. Everyday she would wear it and played costume characters, refusing to take it off even after hours of playing. This was also one of her happiest childhood memories. She also said to "Grandma Kam" again, "We will miss you, Farewell Grandma Kam!"
Giving an eulogy two nights ago at Sister Kam's memorial, Liza Wang Ming Chuen later posted a photo with Sister Kam, Sister Kam's daughter, Susanna Kwan Kuk Ying and others at 2015 gathering on social media as a final remembrance of Sister Kam.