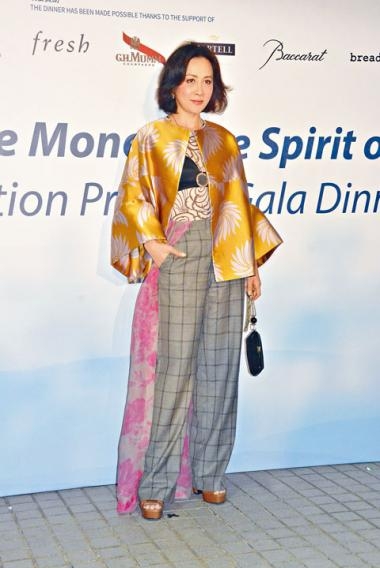 courtesy of singtao.com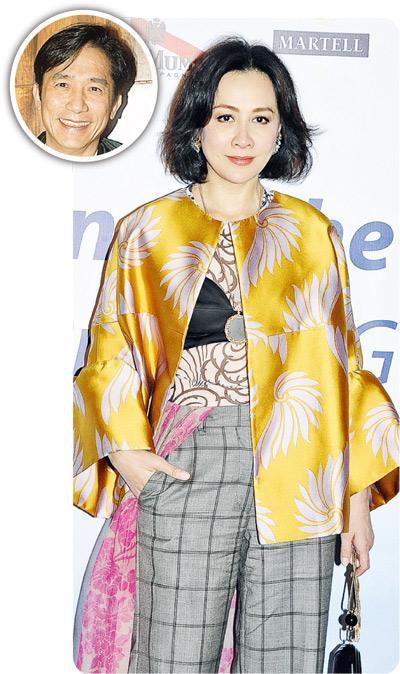 courtesy of mingpao.com
Cissy Wang attends with her mother. Earlier she receives handmade gifts from her children for Mother's Day
courtesy of on.cc
Carina Lau Ka Ling, Cissy Wang, Mark Lui Chung Tak and his wife were among the guests at the Cultural Museum's art exhibit charity night. Ka LIng revealed that her husband was still working on THE FERRYMAN (BAN DOH YUN), after which he will work on PARIS RAIDERS (AU JAU GUNG LEUK). Originally he planned to rest for several months, but now he is still busy with at work.
Ka Ling said that she has collected modern paintings, the goal of which was not waiting for their values to rise but the stories behind the painters made the artwork even more charming. Aside from paintings she also collected sculptures and antique accessories. Someone suggested for Ka Ling to hold an exhibit. She said, "I can, but I have to have enough first. I came to Hong Kong in the 80s, bought a lot of clothes and items that recorded my story. I could share them with everyone." Ka Ling admitted that she has been in the business for 33 years and already have several warehouses worth of personal items. She said, "Mainly I have a lot of clothes and evening gowns, because they are too pretty to throw away. I have fewer costumes, I only 'robbed' several Chinese dresses, including costumes from 2046 and DAYS OF BEING WILD. Because I was familiar with art director (William) Chang Suk Ping I was able to 'rob' him."
Speaking of Tony Leung Chiu Wai having to work on a movie in Europe, Ka Ling said that her husband was still working on THE FERRYMAN in Shanghai. After that he will go to Europe for PARIS RAIDERS. She said, "Originally he thought about taking several months off, but he is still working on a movie. I have visited him in Shanghai. He is OK." She could visit Wai Jai again in Europe and shop. Ka Ling joked, "I can consider that, but I don't want to disturb him too much. I want him to focus on making the movie."