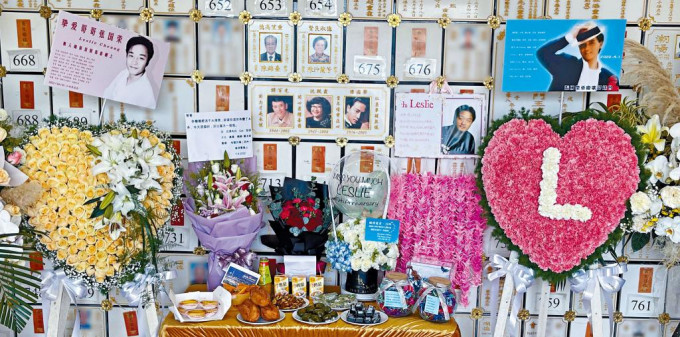 courtesy of singtao.com
Daffy Tong posted a photo with Leslie Cheung
The sea of flowers is no longer there this year
courtesy of on.cc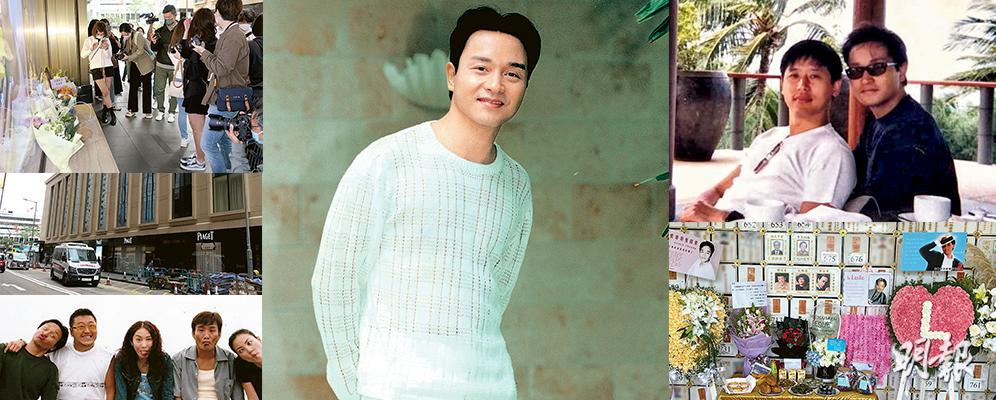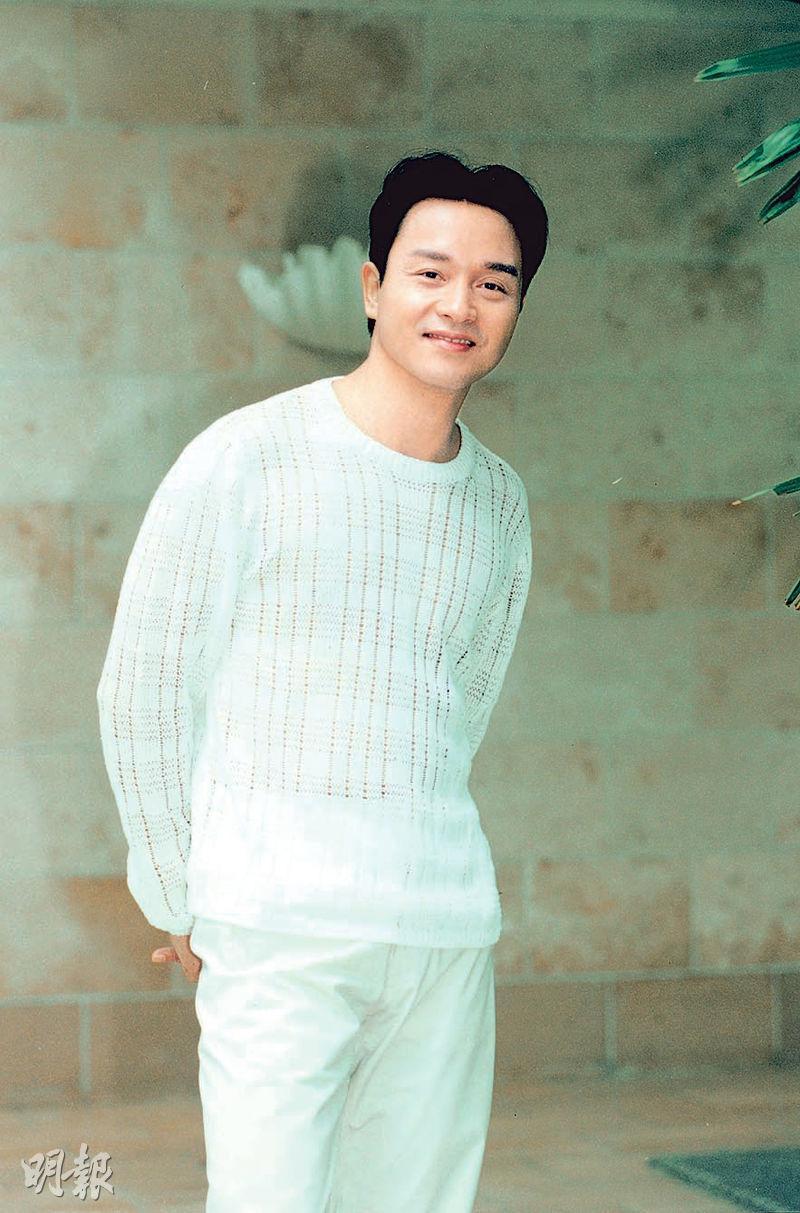 This year was the 19th anniversary of Leslie Cheung's passing. Manager Chan Suk Fun and "Gor" fans would be preparing for next year's memorial event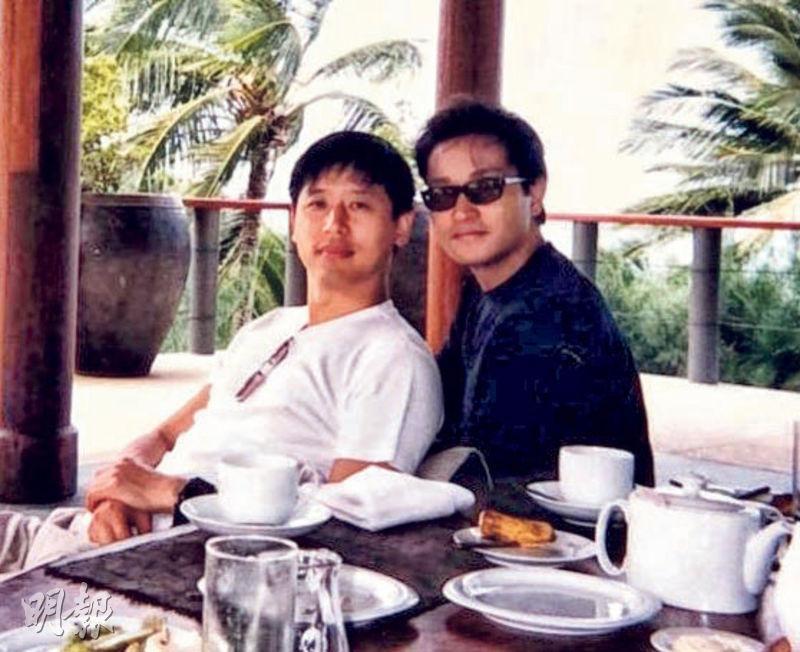 Daffy Tong posted a post with Leslie Cheung, saying April days are "warmth, love and hope."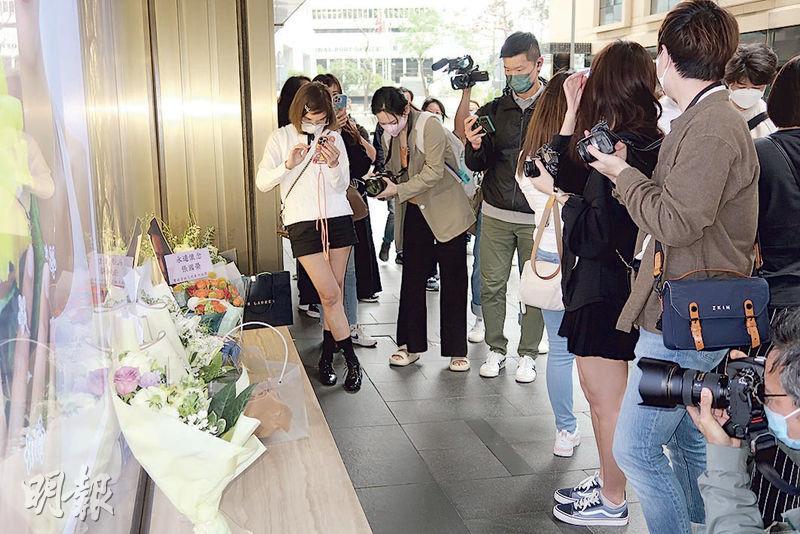 Many fans placed flowers outside the hotel and removed them after taking a photo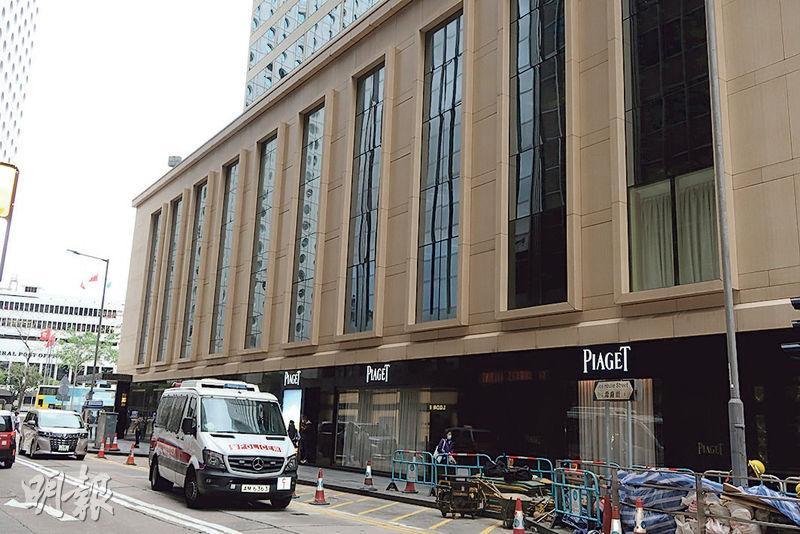 Under the pandemic social distancing mandate, the police was present to urge fans to maintain social distancing and to take their flowers with them when they leave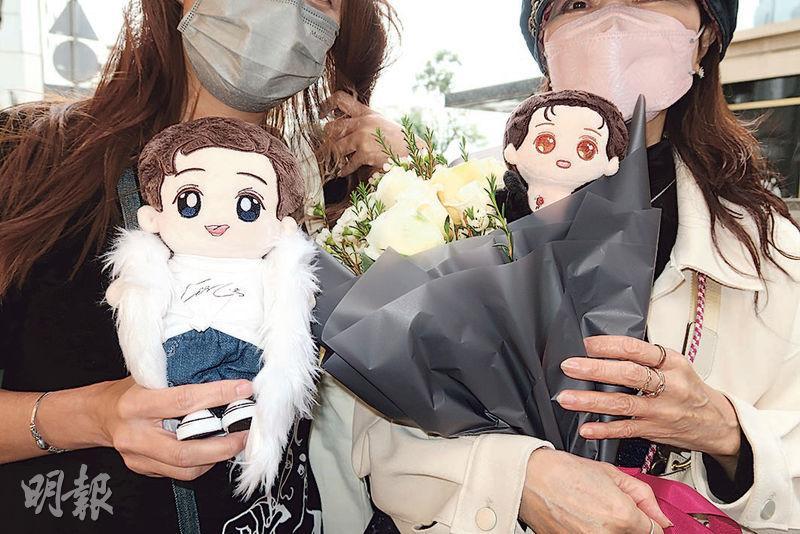 Two "Gor" fans brought dolls and flowers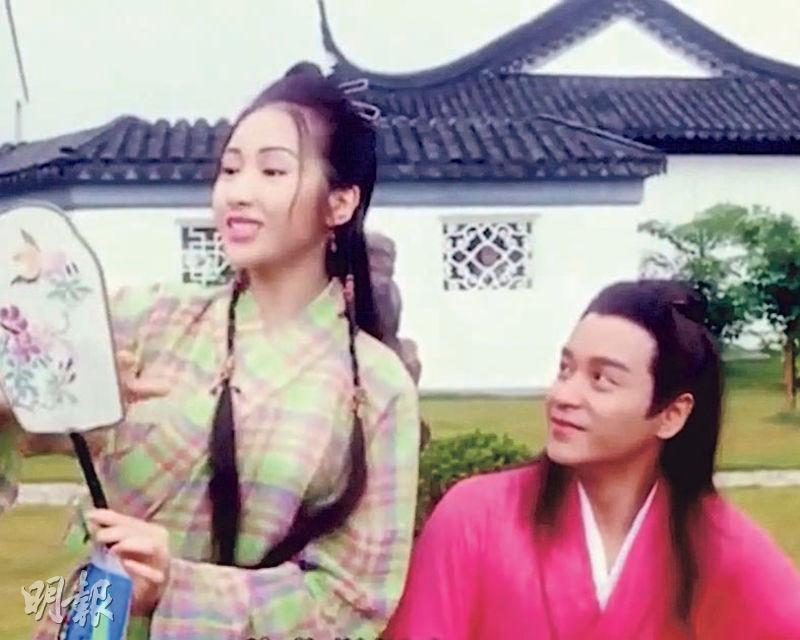 Gigi Lai remembers her NINTH HAPPINESS co-star with a photo from the film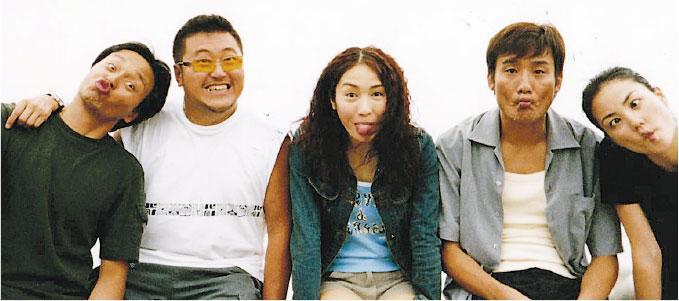 Vincent Kok (second left) shared a group photo with Leslie Cheung from when they made OKINAWA RENDEZ-VOUS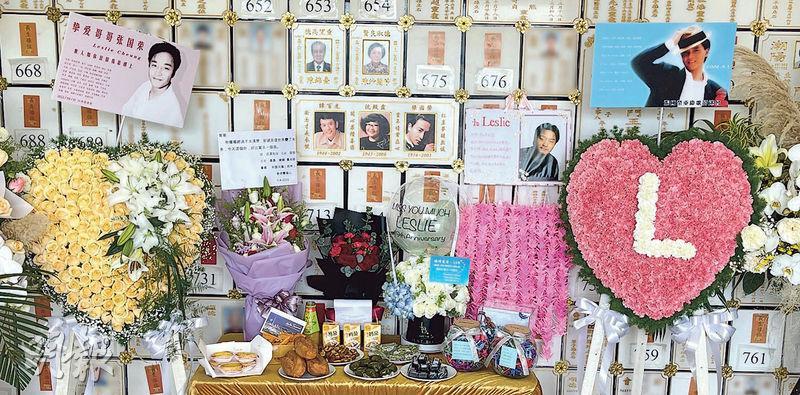 This year many Hong Kong and overseas fans were unable to pay their respect in person, but they still sent a lot of offering to remember him
courtesy of mingpao.com
Late singer Leslie Cheung Kwok Wing suddenly passed way on April 1st 2003, leaving countless fans who missed him. Yesterday was the 19th anniversary of Gor Gor's passing. Although due to the pandemic all events were under restriction, but fans around the world still remembered their idol in different ways. Next year would be the 20th anniversary of Gor Gor's passing. Gor Gor's friend and manager Chan Suk Fun has been planning a memorial event. She hoped that the pandemic would pass soon, so "Gor" fans around the world would be able to get together in Hong Kong and continued to love "Gor Gor" Cheung Kwok Wing.
Due to the pandemic remaining severe in Hong Kong, the government strengthened the local social distancing mandate and the entry restriction remained strict. Thus most "Gor" fans could only send their blessings from afar to Gor Gor. Although they were unable to remember Gor Gor at Po Fook Hill, they still sent flower baskets and cards and turned Po Fook Hill into a sea of flowers. The loyal Japanese "Gor" fans due to the pandemic in both places still were unable to personally come to Hong Kong. However they still stayed connected and made origami cranes for Gor Gor, sent them to Hong Kong and asked Mrs. Chan to present them to Gor Gor on their behalf.
Mrs. Chan also ordered a special balloon flower box to send blessings to her late friend far away and wished him well. Mrs. Chan's son Ka Ho yesterday morning arrived at Po Fook Hill with Gor Gor's favorite food and fresh flowers for Gor Gor.
In past years outside the Mandarin Oriental Hotel, where Gor Gor left everyone, would be a sea of flowers. This year due to the pandemic the traffic drastically reduced, but fans still brought flowers to the hotel for selfies. By dusk, several dozen fans gathered at the St. George Building across the street from the hotel. Non uniformed police officers were on hand to observe. Aside from urging fans to leave they also set up giant speakers to broadcast the social distancing mandate content. Even when some fans tried to place flowers outside the hotel, the police interfered. After taking a photo the flowers had to be removed immediately.
Remember Gor Gor for the first time at the hotel, fan Mr. Lam said that he was only a child when Gor Gor passing. He only found out about this superstar in his teens. In recent years he started to like him. He loved to watch Gor Gor's films and listen to his songs, also from the film ANITA he had more understanding of Gor Gor. He also said that earlier flowers filled outside the hotel. Perhaps due to hotel arrangement or police request the flowers were removed. Some female fans since Gor Gor's passing would come to the hotel to remember her idol every year. they also hoped that for the 20th anniversary of Gor Gor's passing next year, a giant memorial event would take place.