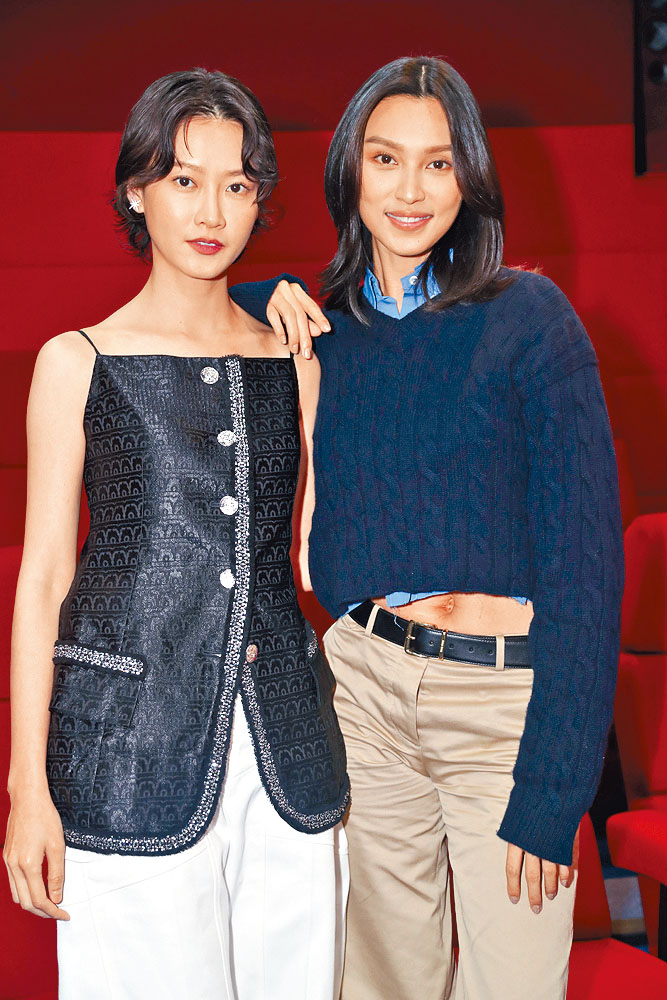 Fish Liew and Louise Wong would turn from sisters into rivals in their next collaboration
courtesy of singtao.com
courtesy of on.cc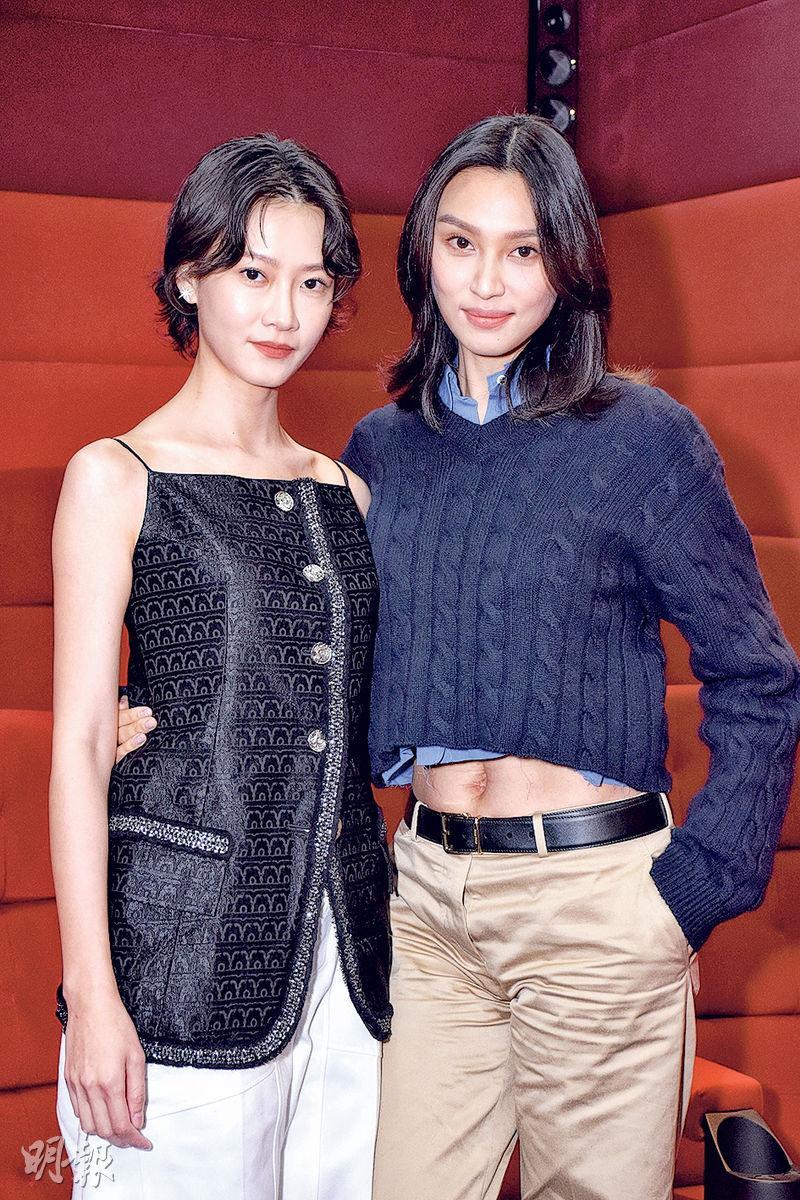 Fish Liew and Louise Wong would work together again on a new film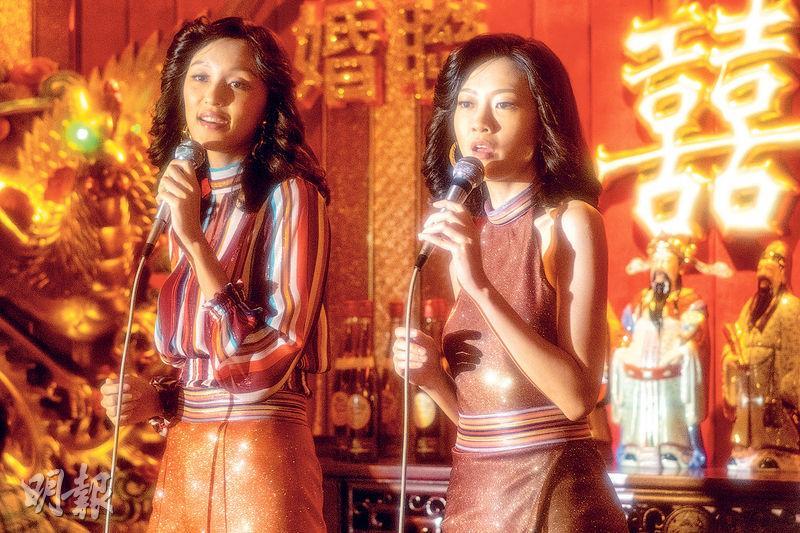 Louise Wong and Fish Liew play sisters Anita and Ann Mui. They learned to sing in Nam Yam in order to play the roles well.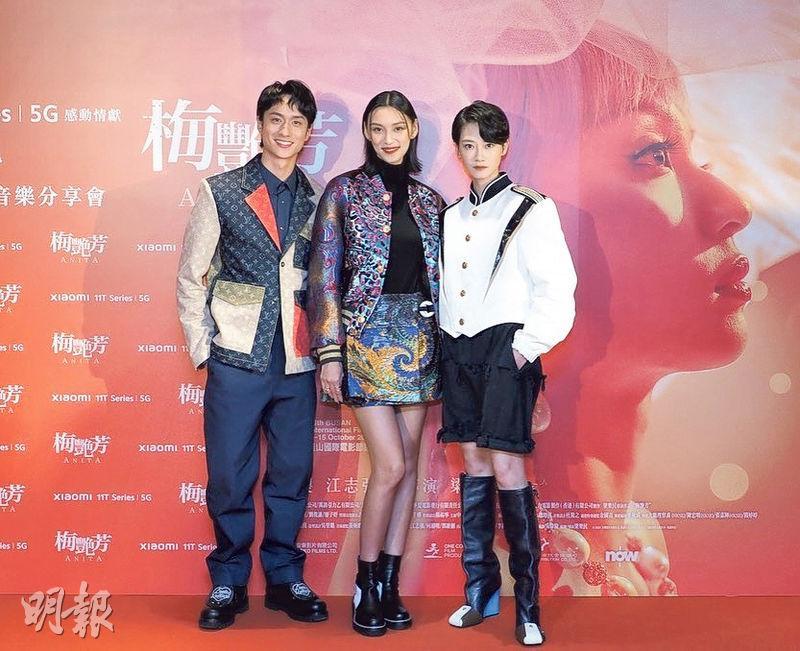 Fish Liew suggests for her and Louise Wong to wear suits while Terrance Lau would wear a dress for the Hong Kong Film Awards
courtesy of mingpao.com
Louise Wong Dan Nei with the film ANITA would compete for the Hong Kong Film Award Best Actress and Best New Performer. Fish Liew Chi Yu with ANITA and LIMBO (JI CHI) received two Best Supporting Actress nominations. Wong Dan Nei and Liew Chi Yu on and off screen are close, as soon as they saw each other they congratulated each other as their sisterhood was in full display.
Wong Dan Nei with her first movie immediately received two nominations. She excitedly said, "I never thought that I would have as many as two nominations. The nominations were already great rewards and encouragement. I am very happy that other actors were nominated as well, I went to the cinema and watched their performances to show my support." Her portrayal as Anita Mui Yim Fong received good reviews, she also became the Best Actress favorite. She said that actually she would be happy no matter who would win and thanked everyone for thinking this way, which to her was even more encouraging and motivating. However Wong Dan Nei picked her "older sister" Liew Chi Yu, because she has worked hard for years. Actually every actor gave their all to their roles in hopes of affecting the audience. She truly felt that everyone could win, so no matter who would she would be happy. She was a blank slate and would maintain her original intention. She would work hard and do her job well, she would not feel that because she played Mui Yim Fong she had any advantage. Among the two nominations, new performer could only be won once a lifetime. She would like to win this award more, but she would be very satisfied with just getting to walk the red carpet. Was this a good start for her journey? Wong Dan Nei said, "I have been very lucky, absorbed a lot. I am really in the green, at least I understand what is acting!"
Liew Chi Yu at first did not dare to have expectation to speak of, but actually ended up with two nominations. "I am very grateful my name Liew Chi Yu would be listed with such excellent actors. I came to Hong Kong from Malaysia, I could answer to my compatriots with the performance alone!" This time she would be competing against herself with the two nominations. "I might as well try throwing them in the air and see which one hits, but I have put an effort into playing both characters. I believed that I would leave it to fate and in the hands of the professional voters. If I chose one I couldn't answer to the other one. Actually I have been in this business for awhile, I am not famous enough though so few know me. However I felt very honored to be able to make ANITA this time. I gained a lot, so I couldn't be too greedy. I would share the luck and let it take its natural course. It's not my personality to want too much anyway. This time I consider to have answered to the ancestors and have been very good!" However she said that she missed her family in Malaysia. In December last year she returned for a movie and saw her family that she has not seen for two years due to the pandemic. Unfortunately Papa was working in Indonesia and she has not seen him for over 3 years. Currently they stayed in touch through the internet.
The Hong Kong Film Awards changed its date time and again to July. Wong Dan Nei and Liew Chi Yu both looked forward to walking the red carpet soon, dressing up and sharing this moment with the team. As for what they would wear, they expressed that they would coordinate, but the designer already told Liew Chi Yu not to wear a suit anymore. Wong Dan Nei however felt that she looked very cool in suit. Liew Chi Yu joked, "Going to the bathroom in a suit is much more convenient than in a dress. Being a guy is very lucky, when girls would feel cold he could take off his jacket for them to warm up." Liew Chi Yu also praised Wong Dan Nei that with her height she certainly would look good in a suit. They have agreed to both appear in a suit.
In the film ANITA, they played sisters Ann Mui Oi Fong and Anita Mui Yim Fong. In the future the same team would work together gain, but this time they would turn into rivals. With the relationship change, they both felt that this interpretation would feel fresh. Although they were rival they would not be romantic rivals. Because the script was still being processed, for now they could not reveal too much. Turning from sisters to enemies, Liew Chi Yu joked that she was afraid that she loved Wong Dan Nei too much and thus would make getting into the role difficult. Could they try arguing? She joked, "I can't, I would cry!"