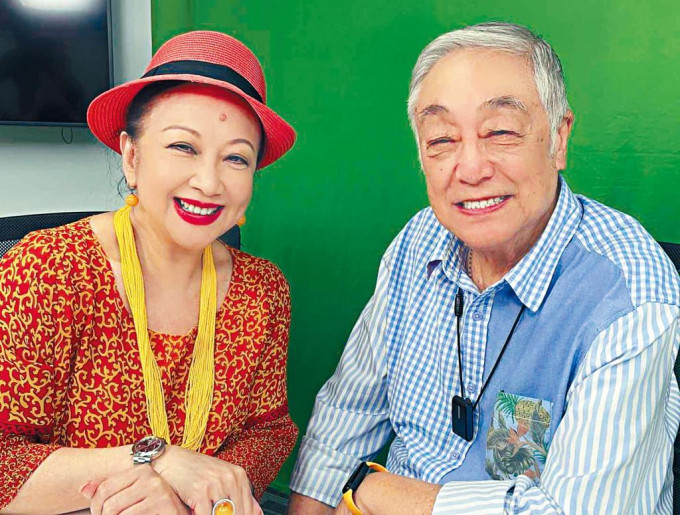 courtesy of singtao.com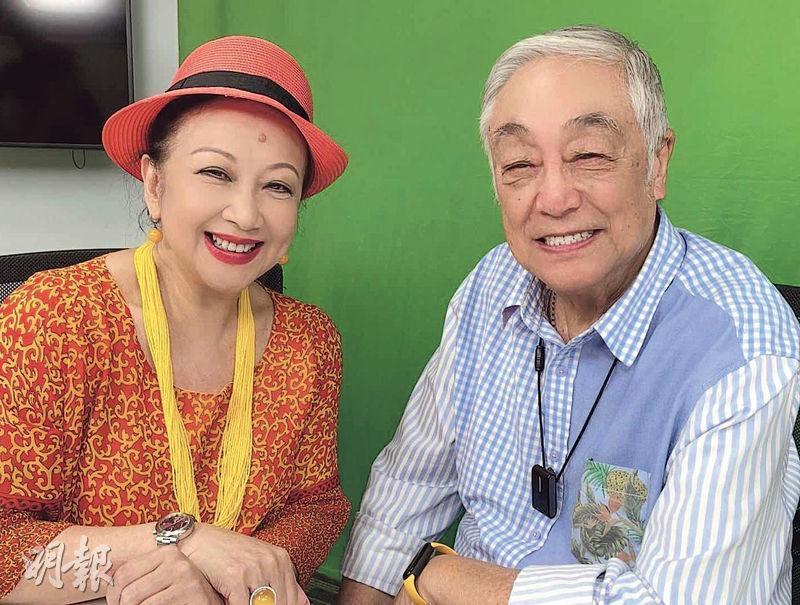 Nancy Sit interviewed Kenneth Tsang last year. She found the news of his passing hard to accept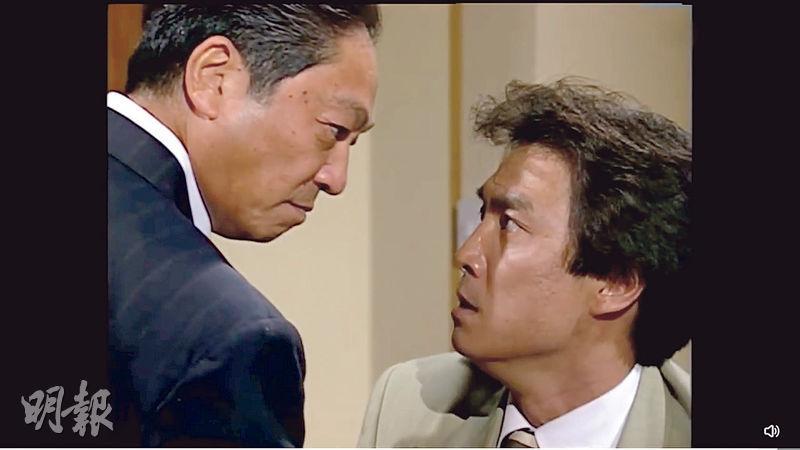 Damien Lau feels lucky to have had scenes with Kenneth Tsang, which to him was quite an enjoyment
courtesy of mingpao.com
After over 60 years in show business, Kenneth Tsang Kong two days ago was found dead in his designated quarantine hotel room at age 87. Yesterdy at 10 AM, Tsang Kong's daughter Tsang Mo Suet, her husband, family and friends went to the Kwai Chung public morgue. In the company of the police they entered the morgue to pick up her father's remains. Tsang Mo Suet looked solemn throughout, but when she saw the large crowd of waiting press members she thanked them. After the procedures, Tsang Mo Suet left the morgue and spoke to the media. Was she able to see Papa for a final time? She said that originally they planned to meet after Papa returned to Hong Kong, but due to the quarantine period in the end they were unable to. "For now I won't discuss it in detail. Everyone is in the process of accepting it. I sincerely thank everyone for their concern for Papa. I hope Papa was ble to give good memories and stories to everyone, and everyone would remember Tsang Kong as young, handsome and a great actor." However did Father feel unwell before hand? She said, "At his age, he is in normal elderly physical condition." Reporters asked if Tsang Kong had heart problems? She continued, "A little, it's high blood pressure, it's very normal! Everyone can relax, he was very playful, liked to eat, liked to play. He truly enjoyed life. I wish everyone would remember this side of him. This incident was a stage." As for whether Tsang Kong had any final words, Tsang Mo Suet said that over the days she and father had phone contacts. Did the hotel send the medication to Father? She said that since something already happened she did not want to discuss it further. The family was slowly digesting the matter. As for the designated quarantine hotel's arrangement, she understood that the quarantine hotel was unable to do a lot. Perhaps everyone would imagine why something like this would happen, a lot required everyone to react to. She said about the funeral arrangement, "Thank you everyone for your concern. I can sense that Papa would feel everyone's love for him. I wish that everyone would remember him." The family was still in discussion about the arrangement and leaned to a low key affair. Did Tsang Kong talk about arrangement before? She said that to them it felt very sudden, but Papa was very honest and would not be scared. He felt that at his age, he would play when he could, eat when he could!
Also, Nancy Sit Ka Yin who worked with Tsang Kong since childhood admitted that she could not accept his passing. "I can't believe he went just like that. I really miss him, really miss him!" Sister Ka Yin remembered her interview with him last year for the Hong Kong Film Archives 20th anniversary. He spoke about his film experience and even invited co-star Sister Suet Lei to chat about working together over the years. They got nostalgic for awhile and had a very good time. After the program ended they even said that they would meet and have dinner more to catch up. However during the Lunar New Year the pandemic was severe, they did not make any further plan. Sister Ka Yin lamented, "Regrettably I didn't get to see him! However Brother Ken in our hearts, everyone knows he is a great actor, a jack of all trades, his acting is excellent, he excelled in everything. He could swim in the water and jump out of it. He was well educated. I benefit greatly from working with him, as he taught me a lot. Especially when I worked on movies in my teens, he even helped me with my homework. He helped me a lot. He deliberately made the trip to the program several times after, I am very heartbroken from losing a good friend!" Sister Ka Yin said that she contacted Connie Chan Bo Chu and Josephine Siao Fong Fong. They all missed him very much and felt very saddened. "I wish him a safe journey. Here I would like to send my condolences to Sister Chiao Chiao, Brother Ken's daughter and family. Everyone would remember him together!"
In addition, Jackie Chan wrote online that in his career he admired many people. Mr. Tsang Kong was one of them. Director Lee Lik Chi also remembered Tsang Kong. "You would always be our starlight!" Gallen Lo Ka Leung remembered Tsang Kong, praising, "Brother Ken was well educated and cultured!"