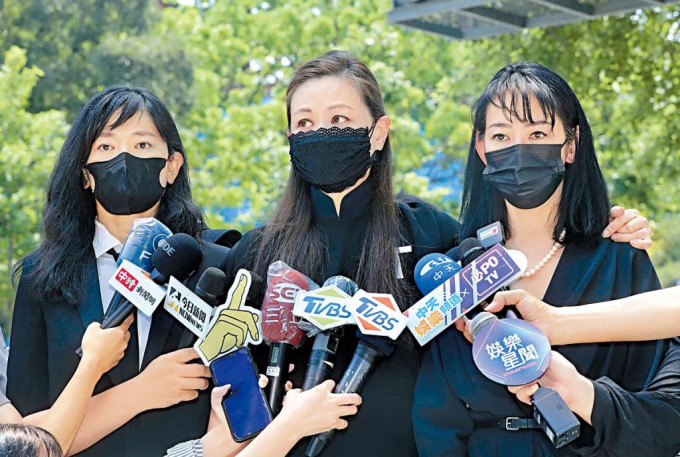 Linda Wong and her sisters are very appreciative of their father's teachings
courtesy of singtao.com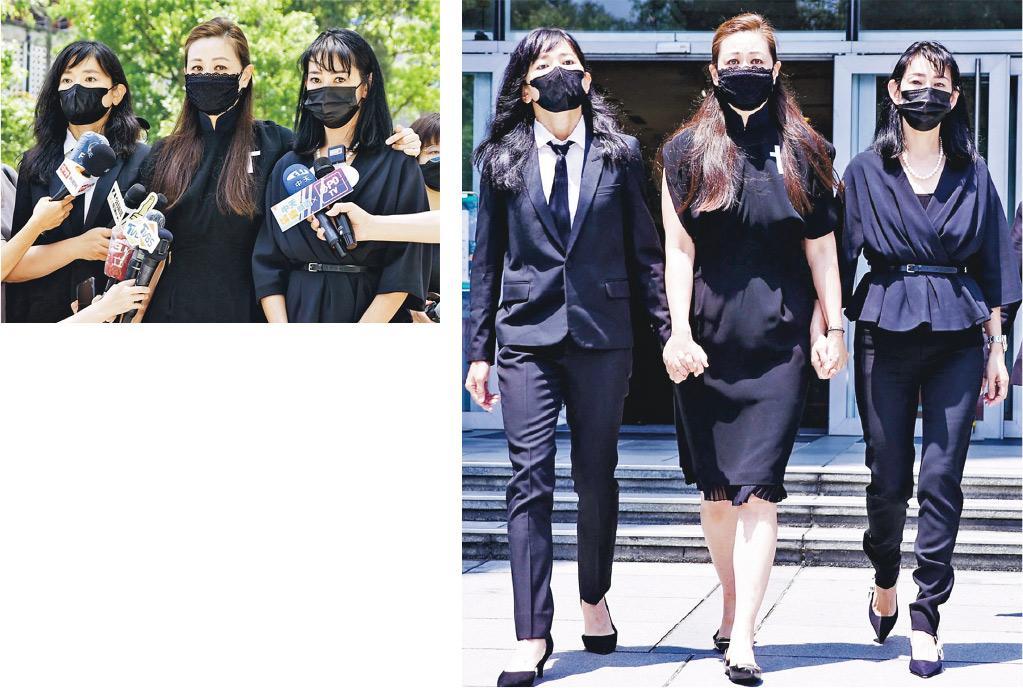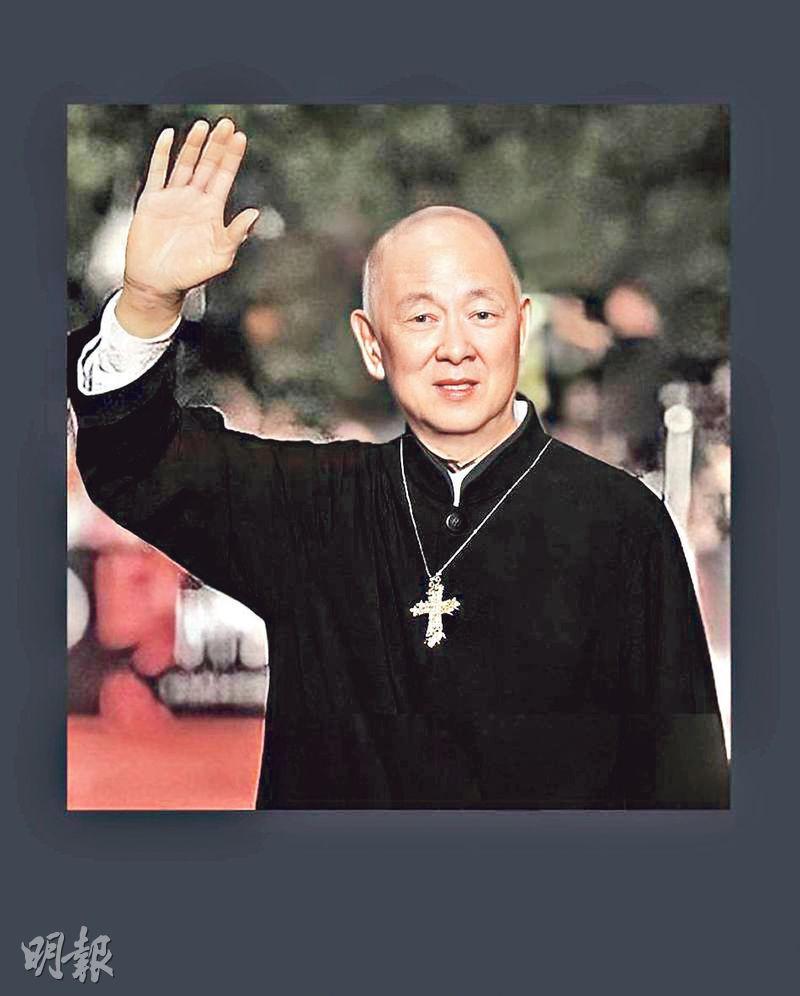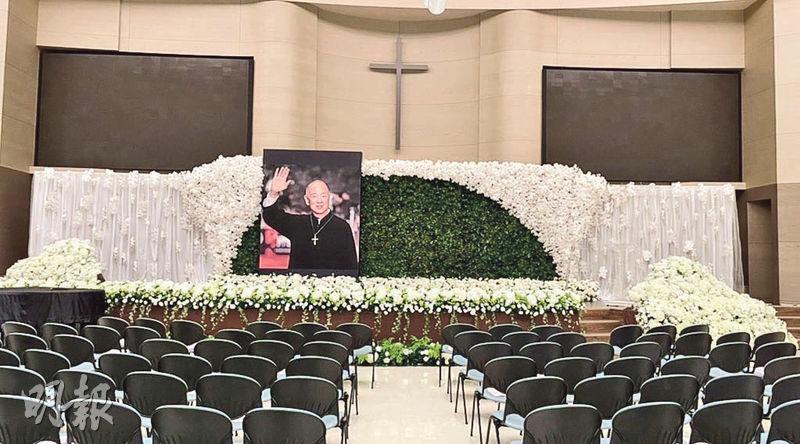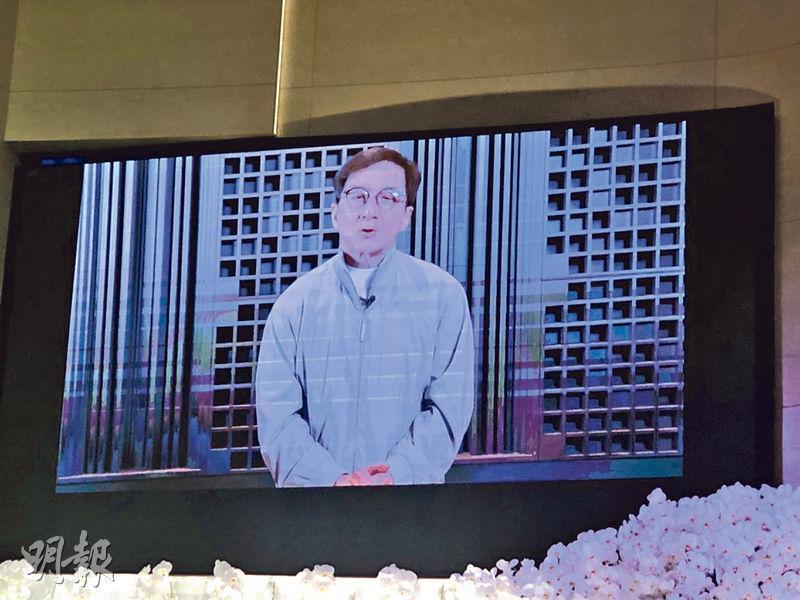 Jackie Chan remembers Jimmy Wang and his contributions to kung fu films
Jimmy Wang was reluctant to part with ex-wife Jeanette Lin
courtesy of mingpao.com
"One Armed Swordsman" Jimmy Wang Yu passed away on April 5th at age 80. His three daughters Linda Wong Hing Ping, Carol Wong Ka Lo and Maria Wong Mei Yi yesterday held a memorial service for him in Taipei. Eldest daughter Wong Hing Ping said that since childhood Father had been strict, after growing up she finally realized that was Father's love. He kept the 3 of them clean and pure. She hoped that in the next life they would still be able to be father and daughter. "I would still be the daughter, you still the father, so you would have to worry about us more."
Wang Yus' service venue was decorated with white flowers. His final photo was his Golden Horse Best Supporting Actor nomination for the film WU XIA's red carpet photo. Jackie Chan, Andy Lau Tak Wa, Sandra Ng Kwan Yu, Peter Chan Ho Sun, Ivy Ling Po, Ngai Hong, Joe Ngai Chun and Vivian Chow Wai Man all sent flowers. Many Wang Yu's past film photos were on display. Wang Yu in 1967 caught director Chang Cheh's eyes, starred in the film ONE ARMED SWORDSMAN and rose to fame. Since then he made over 60 wuxia films, directed kung fu film THE CHINESE BOXER (LUNG FU DAU) and other films. With the film SOUL he won the Taipei Film Award Best Actor. In 2019 he received the Golden Horse Award Lifetime Achievement Award.
In Wang Yu's memorial video, Jackie Chan mentioned that everyone have witnessed Wang Yu's contribution to hand to hand combat kung fu. At the same time he took great care of the younger generations. "His classic films would always stay in the hearts of fans. We will always miss you, have a safe journey." The video also included Director Ang Lee's speech when Wang Yu received the Golden Horse Award Lifetime Achievement Award. Directors Chung Mong-Hong and Kevin Chu Yen-Ping praised Wang Yu for his contributions to the film industry.
Daughter Wong Hing Ping pre-recorded the song SEND WORDS TO THE WHITE CLOUDS to be played at the service. While speaking on the stage she broke down in tears. She thanked family and friends for still seeing Papa off on his final journey despite the pandemic. "We three sisters should kowtow in appreciation to you." She said that she pre-recorded the song because she knew she had no way to sing it live. She said that in her childhood when her parents got a divorce, Papa taught her to sing this song. After growing up she finally understood, Papa was reluctant to part with Mother but was not good with words. Thus he let her sing them out for him. She also mentioned that Wang Yu's military education was very strict, taught them a variety of manner but never compliment in front of his daughters. "When I was little I didn't know. After growing up I realized that Papa really loved us. He wished us 3 daughters to be pure, wished the in laws would cherish us and love us. I want to say, thank you Papa very much for bringing me into this world. I wish we would still be father and daughter in the next life. I would still be the daughter, you still the father so you would worry about us more."
After the service, Wong Hing Ping along with her sisters spoke to the media. Wong Hing Ping said that Papa was a big hero in everyone's hearts. To his daughters he was as strict as a big hero, but everything was in order for the 3 sisters to remain pure. Wong Ka Lo kept her father company all along. As for reports that Wang Yu passed away alone, she responded, "My father didn't pass alone. I think my father's lifetime achievement isn't limited to the Golden Horse Award, but also us. He should be very proud." As for her uncle Kenneth Tsang Kong's funeral, Wong Hing Ping said that her uncle's family statement would be the official one. "Uncle has son and daughter, they would make the announcement."