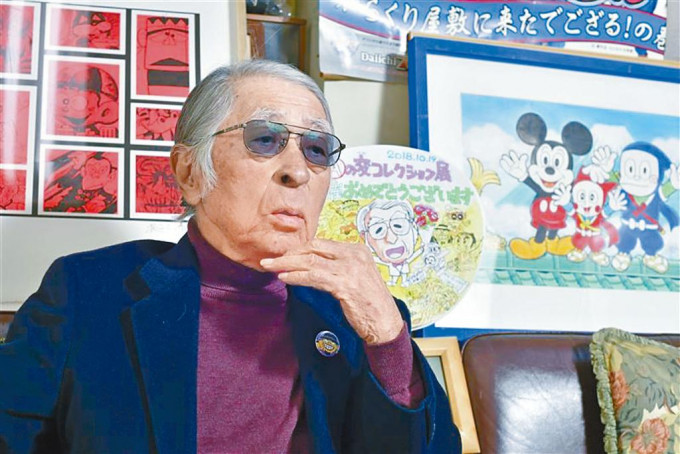 courtesy of singtao.com
Famous Japanese manga creator Fujio A Fujiko (originally named Motoo Abiko) passed away yesterday in his Kawasaki home at age 88.
Fujio A Fujiko's work included NINJA HATTORI-KUN, CHILDHOOD DAYS, and THE MONSTER KID. He and the late DORAEMON creator Fujio F Fujiko (originally named Hiroshi Fujimoto) for a long period used the pen name "Fujio Fujiko" together on works like LITTLE GHOST Q-TARO.
Motoo Abiko and Hiroshi Fujimoto were friends of many years. Abiko was once asked after Fujimoto's death would he take over DORAEMON? The former said that it was not something he could create. Years later in memoirs and interviews they denied that they were at odds. They kept splitting the DORAEMON royalty evenly, only Hiroshi Fujimoto after learning that he had cancer in 1986 was afraid that his family after his passing would fight with Fujio A Fujiko over the DORAEMON royalty. Thus they decided to go their separate ways.