Cya Liu cannot be happier about winning Best Actress with LIMBO
courtesy of on.cc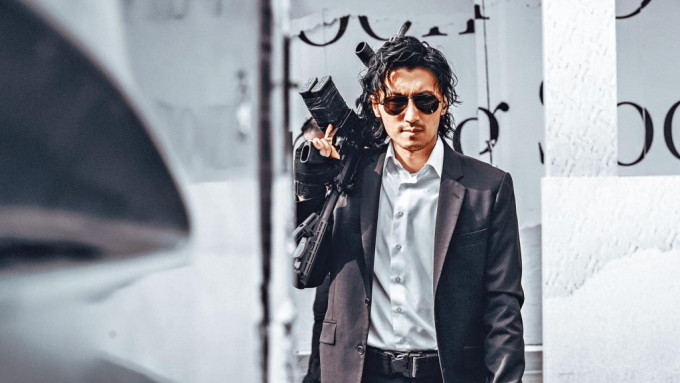 Nicholas Tse's RAGING FIRE performance has been raved about
courtesy of singtao.com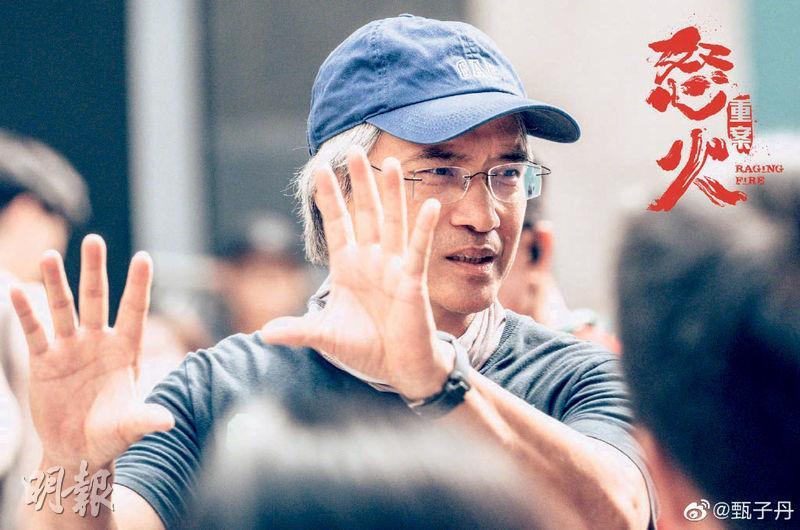 Benny Chan's final film RAGING FIRE won Best Film and Best Director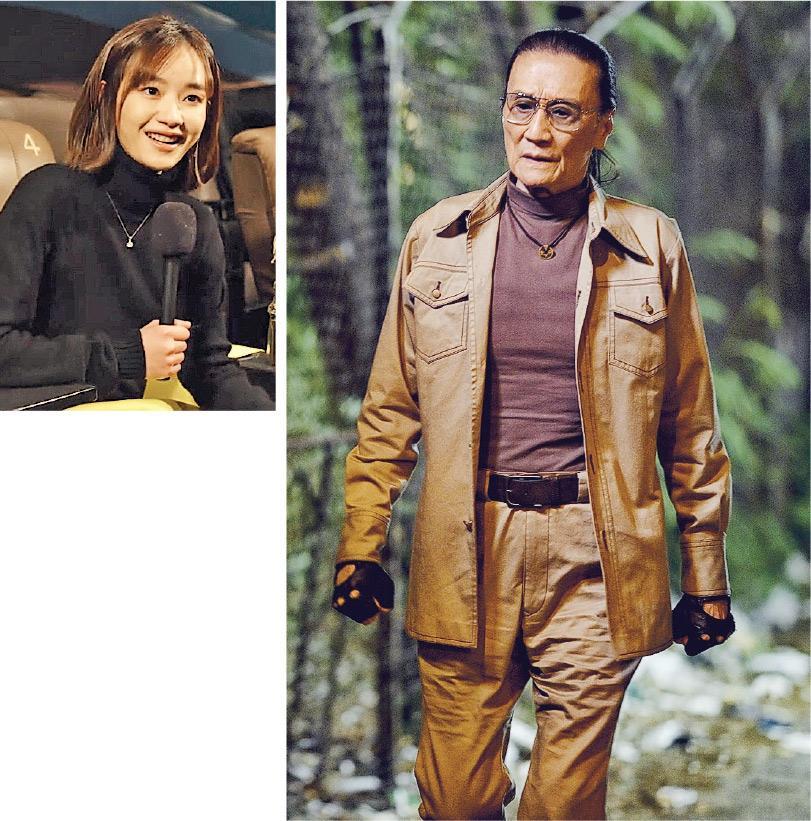 Both Best Actress Cya Liu and Best Actor Patrick Tse took home victories in the same category as they did at the Hong Kong Film Critic Society Awards and became Hong Kong Film Awards favorites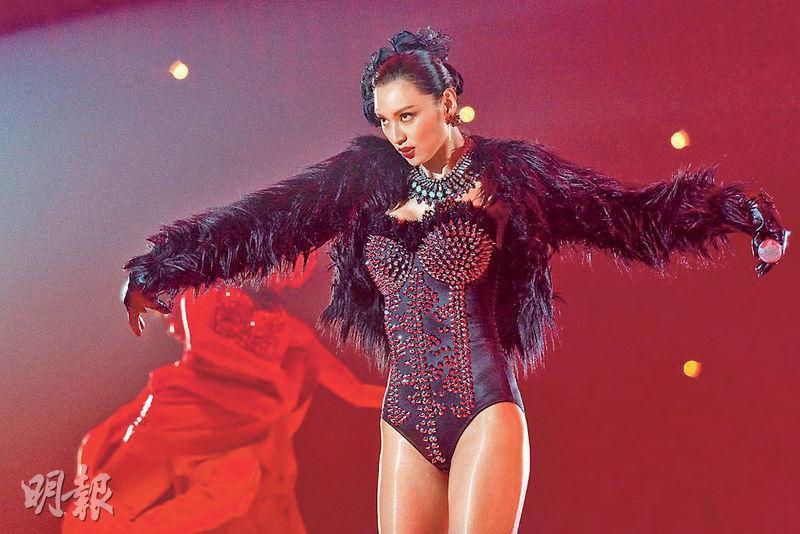 Louise Wong wins Best New Actor and promises to play every role well
courtesy of mingpao.com
The Hong Kong Film Directors Guild announced its 2021 awards results. RAGING FIRE (NO FOR) received Best Film, the late Benny Chan Muk Sing with the film won Best Director; Patrick Tse Yin with TIME (SAT CHOOK GOR WONG FUN) won Best Actor, while Cya Liu with LIMBO (JI CHI) won Best Actress; Louise Wong Dan Nei with ANITA received Best New Actor, New Director went to Chan Kin Long for HAND ROLLED CIGARETTE (SAU GUEN YIN). DRIFTING (JOOK SHUI PIU LAU) received the Executive Committee Special Prize. In addition Johnnie To Kei Fung received the Honorary Grand Prize. To Kei Fung was deeply thankful.
Best Actor Tse Yin said, "Thank you Hong Kong Film Directors Guild, TIME's producer (Gordon) Lam Ka Tung, director Ko Chi Bun, screenwriter Ching Yi, co-stars Bobo (Petrina Fung) and Ah Suet (Lam Suet). I hope to share this joy with the cast and the crew. Everything on the set seemed just they just happened like yesterday, still very hard to forget. Everyone stay healthy and keep working hard."
Cya Liu with LIMBO received the Best Actress award after winning the Hong Kong Film Critic Society Best Actress award. Cya Liu was very surprised. "When I woke up everyone notified me that I won, I felt super unexpected, too pleasantly surprised. I even asked the staff whether there would be a trophy or a certificate, I really wanted to be able to commemorate the occasion because I felt it was very valuable. This was also the second honor LIMBO has given me. I am really very grateful to people who like LIMBO and like this character 'Wong Tao'. Thank you to all the elders in the jury who voted for 'Wong Tao'."
Would her second Best Actress award give her a shot of confidence for the Hong Kong Film Awards in July? She said, "The honor and the encouragement those around me have brought me gave me some confidence, but I personally feel that I should let awards take their natural course. I already am very gratified and grateful for what I have at this moment."
Cya Liu is busy with working on the film HOI GUAN JIN SIN with Jacky Cheung Hok Yau, Nicholas Tse Ting Fung and Karena Lam Ka Yan. Speaking of her Best Actor and Best Actress class co-stars, would she pick up some tips on the set? Cya said, "Every time I join a new team, it is like working on the first movie. The surrounding environment is strange, which would make me nervous. They are all experienced actors, so more or less I would have pressure and fear that I am not performing well enough. I would observe how they work and study in secret, but wait until we gradually become familiar. Then if I have any questions I would answer them for help."
RAGING FIRE received Best Film and Best Director (Benny Chan Muk Sing). Emperor Motion Pictures sincerely expressed its appreciation. "Thank you to each and everyone Hong Kong Film Directors Guild voters for presenting two important awards of Best Film and Best Director to RAGING FIRE, recognizing RAGING FIRE is a seriously produced, superb quality Hong Kong action film and at the same time witnessing Director Chan Muk Sing's talent, passion and contribution!"
Wong Dan Nei won Best New Actor with ANITA. She said, "Thank you very much Hong Kong Film Directors Guild. This award is a huge, huge encouragement. I would maintain a humble heart and work hard in every performance and role. At the same time thank you to the production team, thank you viewers who support the film, thank you Sister Mui (Anita Mui Yim Fong). I wish that Sister Mui's positive energy and spirit would be able to encourage and affect everyone."
HAND ROLLED CIGARETTE director Chan Kin Long received the New Director Award. "Thank you Hong Kong Film Directors' Guild! I wouldn't forget how I started, I would continue to create different films. May Hong Kong films get better and better!"
The DRIFTING team thanked the Hong Kong Film Directors' Guild for their recognition of the film, the special prize to them was uniquely meaningful. They wish they would be able to bring an extraordinary new sights to Hong Kong films.
2021 HONG KONG FILM DIRECTORS GUILD AWARDS

BEST DIRECTOR:
Benny Chan (RAGING FIRE)
BEST FILM:
RAGING FIRE
BEST ACTOR:
Patrick Tse (TIME)
BEST ACTRESS:
Cya Liu (LIMBO)
BEST NEW ACTOR:
Louise Wong (ANITA)
NEW DIRECTOR:
Chan Kin Long (HAND ROLLED CIGARETTE)
EXECUTIVE COMMITTEE SPECIAL PRIZE:
DRIFTING
HONORARY GRAND PRIZE:
Johnnie To