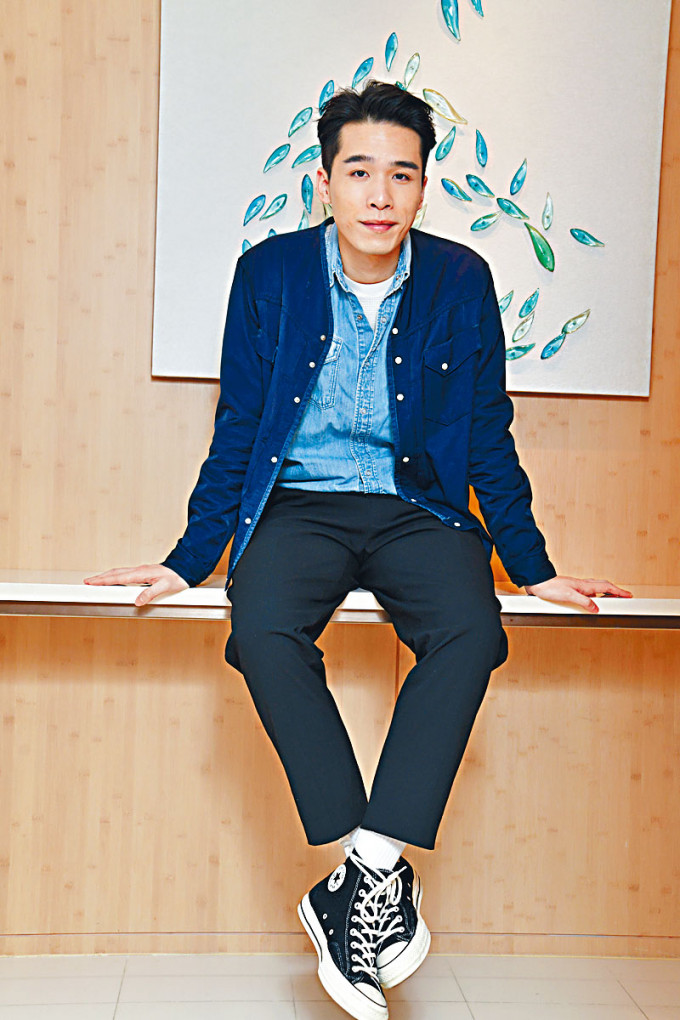 Leung Chung Hang has already cried at home once after hearing about his nominations
courtesy of singtao.com
Started as a stage actor, Leung Chung Hang with his first film ZERO TO HERO (MAMA DIK SUN KEI SIU JI) received double nominations at this year's Hong Kong Film Awards for Best Actor and Best New Performer. Achieving such a performance with his first time on the big screen, he described it as one tremendous surprise in life. He wished the most for this year's Hong Kong Film Awards to be able to have a physical award show, so he would be able to fulfill his red carpet wish. Leung Chung Hang graduated from the Hong Kong Academy of Performing Arts. In school he already won many honors. This time with his first cross over to film his performance was already outstanding and recognized. He admitted, "After getting the role, I could only play the character well. Whether response, the performance it would achieve they were all beyond predicting and control. The nomination to me is a great surprise!"
ZERO under the pandemic made over HK$ 20 million and received almost 20 nominations. Did the pandemic help this film's performance? He said, "With less movie releases, the competition might have really been less. This film then had the attention of even more people, but this year's Hong Kong Film Awards merged two years of nominations. I am uncertain while that helped with the performance, but I have to thank viewers who still went to support the movie under the pandemic."
As for competing against three film industry elders Patrick Tse Yin, Gordon Lam Ka Tung and Francis Ng Chun Yu for the Best Actor, Leung Chung Hang admitted that he did not have much confidence. He was glad to take part and the nomination itself was already a great honor. "Honestly, I don't feel a lot of pressure. I am just excited because to him it is a bonus. In comparison to whether I have the confidence to win, I look forward to be able to participate in the Hong Kong Film Awards and walk the red carpet more. You can say it's a childhood dream for me, so I really hope that this year a physical award show would be able to take place."
Although everything remained up in the air, Chung Hang still would be fully prepared with a speech and all. "Basically when I was 18 and still in school, I already fantasized about giving a thank you speech on this stage. However I wouldn't dare to say whether I would be moved to tears. Actually when I got the nomination I already cried once at home, because it was really a very rare opportunity that I actually ran into. Life truly is very wonderful!"