For the week ending Sunday April 24 2022
Photos courtesy of Yahoo! Movies Hong Kong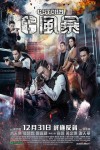 10 G STORM
Can : G Fung Bo
d. David Lam Tak Luk
Louis Koo Tin Lok, Julian Cheung Chi Lam, Kevin Cheng Ka Wing,
Jessica Hester Hsuan (Suen Huen), Bosco Wong Chung Chak, Rosyam Nor,
Michael Tse Tin Wa, Louis Cheung Kai Chung,
Janelle Sing (Anika Xia Yan), Dick Liu Kai Chi, Dada Chan Jing,
Lo Hoi Pang, Babyjohn Choi Hon Yik, Deon Cheung Chung Chi,
Toby Chan Ting Yan, Wilfred Lau Ho Lung,
Ding Haifeng, Sienna Li (Lee Yan Ngok), Kendy Cheung King Yan,
Liu Mengna (Lau Mong Na), Elisa Ye (Yip Hei Yuet),
Eddie Cheung Siu Fai, Eddie Kwan Lai Kit, Justin Cheung Kin Sing,
Li Fung, Ken Law Ho Ming, Aaron Chow Chi Kwan, Jason Wu Cheuk Hei,
Terry Zou (Chow Man Ching), Brian Chan On Lap
Rating : IIB
Length : 93 mins.
Opening December 31 2021
Teaser :
https://youtu.be/mJiX1TOWlwc
Trailer :
https://youtu.be/wknnaRuF0dk
[ THE FILM CATALOGUE ]
William Luk solves the terrorist attack in the ICAC Symposium in Thailand, but therefore targeted by the terrorist. William is investigating a corruption case in Immigration Department, but soon finds it links with human trafficking in Thailand. The Princess Ariya from Thailand visits Hong Kong for a global forum and attacked by the terrorist. Things linked together and William suspects an undercover terrorist is hiding inside the forces...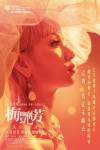 9 KAMEN RIDER BEYOND GENERATIONS
d. Takayuki Shibasaki
Kentaro Maeda, Subaru Kimura, Shuichiro Naito, Wataru Hyuga,
Ayaka Imoto, Yui Asakura
Rating : IIA
Length : 97 mins.
Opening April 21 2022
Trailer :
https://youtu.be/nlLCmJ4JoAo
[ MCL CINEMA ]
Ikki Igarashi finds an old ticket in Happy Spa, a public bathhouse owned by his family. While Ikki is looking for the ticket owner, a powerful evil raids him. Even with the power of the Kamen Rider Revise and assistance from Kamen Rider Saber, Ikki and Toma still cannot defeat it. At the same time, Kamen Rider Century comes from 2071 and attacks them too...
Who is Kamen Rider Century? And what is his purpose? The secret of Kamen Rider is going to be exposed.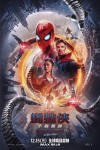 8 SPIDER-MAN: NO WAY HOME
d. Jon Watts
Tom Holland, Zendaya, Benedict Cumberbatch, Jacob Batalon,
Jon Favreau, Bendict Wong, Tony Revolori, Marisa Tomei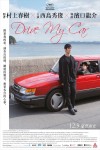 7 DRIVE MY CAR
d. Ryusuke Hamaguchi
Hidetoshi Nishijima, Toko Miura, Masaki Okada,
Reika Kirishima, Sonia Yuan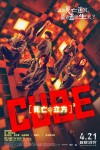 6 CUBE
d. Yasuhiko Shimizu
Masaki Suda, Masaki Okada, Hikaru Tashiro, Takumi Saito,
Anne Watanabe, Kotaro Yoshida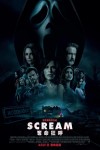 5 SCREAM
d. Matt Bettinelli-Olpin, Tyler Gillet
Neve Campbell, David Arquette, Courtney Cox,
Jack Quaid, Jenna Ortega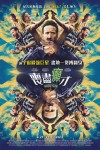 4 THE UNBEARABLE WEIGHT OF MASSIVE TALENT
d. Tom Gormican
Nicolas Cage, Pedro Pascal, Tiffany Haddish, Neil Patrick Harris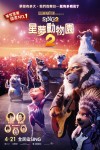 3 SING 2
d. Garth Jennings
Illumination Animation
English Voices: Matthew McConaughey, Reese Whitterspoon,
Scarlett Johansson, Taron Egerton, Seth McFarland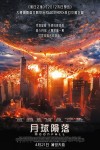 2 MOONFALL
d. Roland Emmerich
Halle Barry, Patrick Wilson, John Bradley, Michael Pena,
Charlie Plummer, Wenwen Yu, Donald Sutherland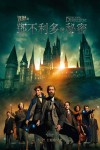 1 FANTASTIC BEASTS: THE SECRETS OF DUMBLEDORE
d. David Yates
Eddie Redmayne, Jude Law, Ezra Miller, Dan Fogler, Callum Turner,
Katherine Waterston, Alison Sudol, Mads Mikkelsen