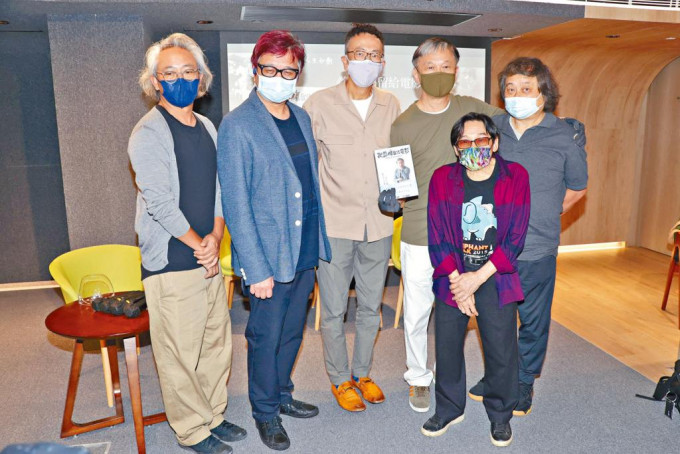 Peter Kam, Lawrence Cheng, Cheung Kwok Ming, Teddy Robin Kwan all show support for Teddy Chan's book
courtesy of singtao.com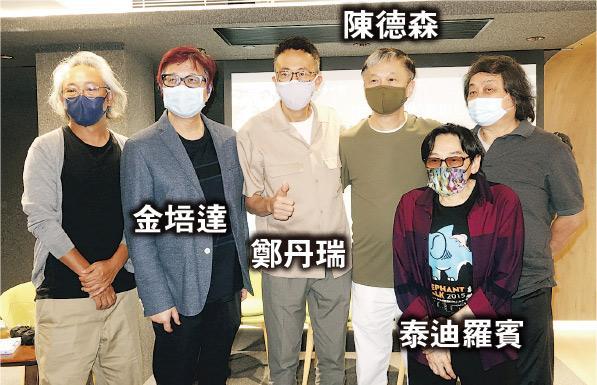 courtesy of mingpao.com
BODYGUARDS AND ASSASSINS (SUP YUET WAI SING)'S Hong Kong Film Awards winning director Teddy Chan Tak Sum yesterday held a new book release event. Good friends Lawrence Cheng Tan Shui, Cheung Kwok Ming and Teddy Robin Kwan came to congratulate him. Today is Chan Tak Sum's 64th birthday. He admitted that this book was a birthday gift for himself. He was the happiest that all proceeds from this new book would be donated to charity.
Chan Tak Sum revealed that in his 30s he already wanted to write a book to chronicle his film industry experience. "When I made action films, a lot happened. Some even made the sacrifice, like when I made BODYGUARDS AND ASSASSINS I ran into many obstacles. So I wanted to turn my determination in this industry, some unhappy setbacks into positive energy; like this world has war and illness everywhere, I hope to find a way out!" He said that after years of consideration, he finally spent a year last year with a friend to pen the book. The book also mentioned many friends in the business. in his life before directing, he talked about Teddy Robin Kwan, Cheung Kwok Ming, Kirk Wong Chi Keung. He even mentioned how when working with Tsui Hark he was kept from taking a meal break as a prank. Then in the second half of his life, Chan Tak Sum admitted that he had help from many benefactors. One of them was music maker Peter Kam Pui Tat, Another was Lawrence Cheng Tan Shui, who during the RTV era went from special contract to the same screenwriting team, who was his groomsman and asked him to make the first movie.
Does Director Chan have any new project currently? Chan Tak Sum pointed out that his action films would take over 100 people. With the pandemic investors worried about any hindrance would halt production. "I feel the pandemic probably would disappear so quickly, but of course I hope that it would be gone soon. all the co-production projects I thought up have been halted. I may work with Taiwan, but film couldn't wait. Hong Kong has over 20,000 to 30,000 film workers, but only 2 to 3 films are in production. Some for a living switched to television. Although it's a way to survive, in the long run filmmakers ultimately want to make movies."