For Thursday April 21 2022
Photos courtesy of Yahoo! Movies Hong Kong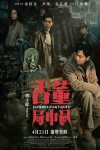 10 SCHEMES IN ANTIQUES
Can : Gu Dong Guk Jung Guk
d. Derek Kwok Chi Kin
Lei Jiayin, Li Xian, Xin Zhilei, Ge You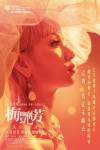 9 ANITA
Can : Mui Yim Fong
d. Longman Leung
Louise Wong Tanni, Louis Koo Tin Lok, Gordon Lam Ka Tung,
Terrance Lau Chun Him, Fish Liew Chi Yu,
Miriam Yeung Chin Wa, Tony Yang, David Siu Chung Hung,
Carlos Chan Ka Lok, Harriet Yeung, Wong Chun, Ram Chiang Chi Kwong,
Waise Lee Chi Hung, Ranya Lee Man, Jason Chan Pak Yu,
Tony Wu Tsz Tung, Michael Ning (Bak Ji),
Rating : IIB
Length : 137 mins.
Opening October 15 2021 at the Busan International Film Festival
Opening October 16 2021 (Preview)
Opening November 12 2021
Trailer :
https://youtu.be/nHn3hhZI7Iw
Teaser :
https://youtu.be/0VcPpH06bOw
[ THE FILM CATALOGUE ]
This long-awaited biopic provides a vivid account of the remarkable life of Anita Mui in and behind the limelight, chronicling her journey from a child performer to becoming one of world's most recognized music icons.
[ BROADWAY CIRCUIT ]
A household name in Hong Kong, queen of Canto pop, Anita Mui was the very definition of a cultural icon during Hong Kong's golden age in the eighties and nineties. With a career that began at the age of 4 in an amusement park, Mui dedicated almost her whole life to music. Behind stardom, her personal life, passion at work and the love for friends made her an irreplaceable role model of "The Daughter of Hong Kong". The film opens with her final concert and looks back on her life and legacy.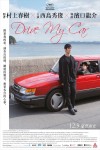 8 DRIVE MY CAR
d. Ryusuke Hamaguchi
Hidetoshi Nishijima, Toko Miura, Masaki Okada,
Reika Kirishima, Sonia Yuan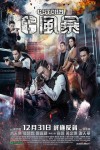 7 G STORM
Can : G Fung Bo
d. David Lam Tak Luk
Louis Koo Tin Lok, Julian Cheung Chi Lam, Kevin Cheng Ka Wing,
Jessica Hester Hsuan (Suen Huen), Bosco Wong Chung Chak, Rosyam Nor,
Michael Tse Tin Wa, Louis Cheung Kai Chung,
Janelle Sing (Anika Xia Yan), Dick Liu Kai Chi, Dada Chan Jing,
Lo Hoi Pang, Babyjohn Choi Hon Yik, Deon Cheung Chung Chi,
Toby Chan Ting Yan, Wilfred Lau Ho Lung,
Ding Haifeng, Sienna Li (Lee Yan Ngok), Kendy Cheung King Yan,
Liu Mengna (Lau Mong Na), Elisa Ye (Yip Hei Yuet),
Eddie Cheung Siu Fai, Eddie Kwan Lai Kit, Justin Cheung Kin Sing,
Li Fung, Ken Law Ho Ming, Aaron Chow Chi Kwan, Jason Wu Cheuk Hei,
Terry Zou (Chow Man Ching), Brian Chan On Lap
Rating : IIB
Length : 93 mins.
Opening December 31 2021
Teaser :
https://youtu.be/mJiX1TOWlwc
Trailer :
https://youtu.be/wknnaRuF0dk
[ THE FILM CATALOGUE ]
William Luk solves the terrorist attack in the ICAC Symposium in Thailand, but therefore targeted by the terrorist. William is investigating a corruption case in Immigration Department, but soon finds it links with human trafficking in Thailand. The Princess Ariya from Thailand visits Hong Kong for a global forum and attacked by the terrorist. Things linked together and William suspects an undercover terrorist is hiding inside the forces...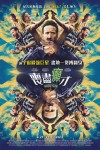 6 THE UNBEARABLE WEIGHT OF MASSIVE TALENT
d. Tom Gormican
Nicolas Cage, Pedro Pascal, Tiffany Haddish, Neil Patrick Harris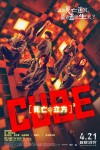 5 CUBE
d. Yasuhiko Shimizu
Masaki Suda, Masaki Okada, Hikaru Tashiro, Takumi Saito,
Anne Watanabe, Kotaro Yoshida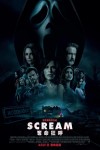 4 SCREAM
d. Matt Bettinelli-Olpin, Tyler Gillet
Neve Campbell, David Arquette, Courtney Cox,
Jack Quaid, Jenna Ortega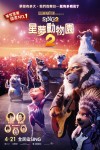 3 SING 2
d. Garth Jennings
Illumination Animation
English Voices: Matthew McConaughey, Reese Whitterspoon,
Scarlett Johansson, Taron Egerton, Seth McFarland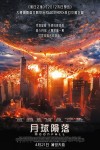 2 MOONFALL
d. Roland Emmerich
Halle Barry, Patrick Wilson, John Bradley, Michael Pena,
Charlie Plummer, Wenwen Yu, Donald Sutherland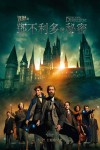 1 FANTASTIC BEASTS: THE SECRETS OF DUMBLEDORE
d. David Yates
Eddie Redmayne, Jude Law, Ezra Miller, Dan Fogler, Callum Turner,
Katherine Waterston, Alison Sudol, Mads Mikkelsen