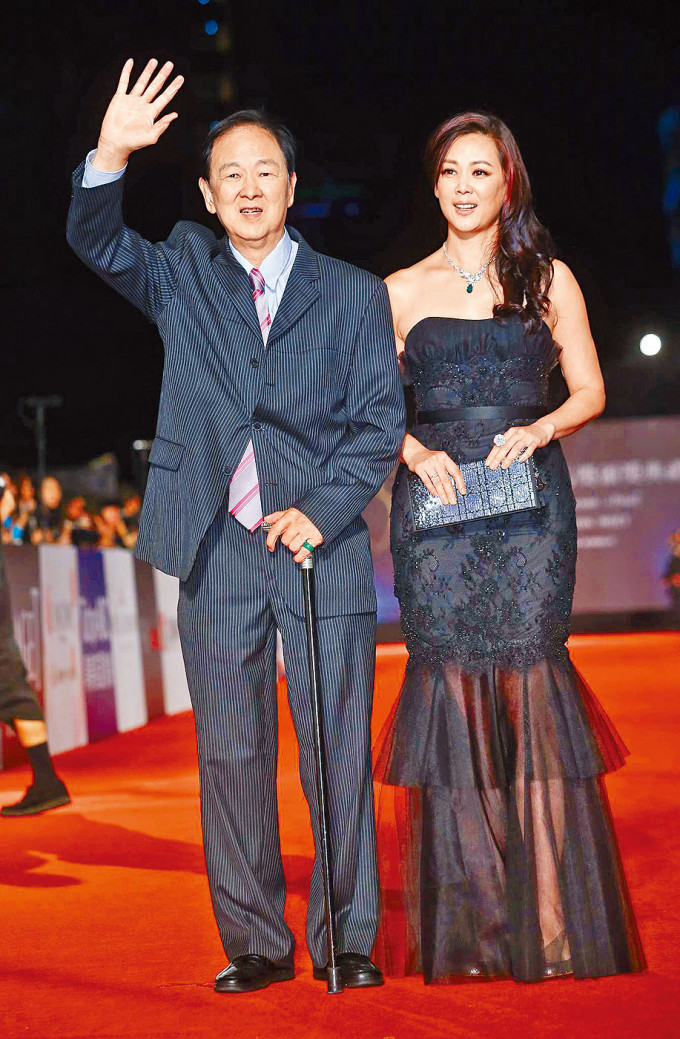 Linda Wong was unable to make it to Taipei to see her father for a last time
courtesy of singtao.com
Jimmy Wang and daughter Linda Wong have always been close
courtesy of on.cc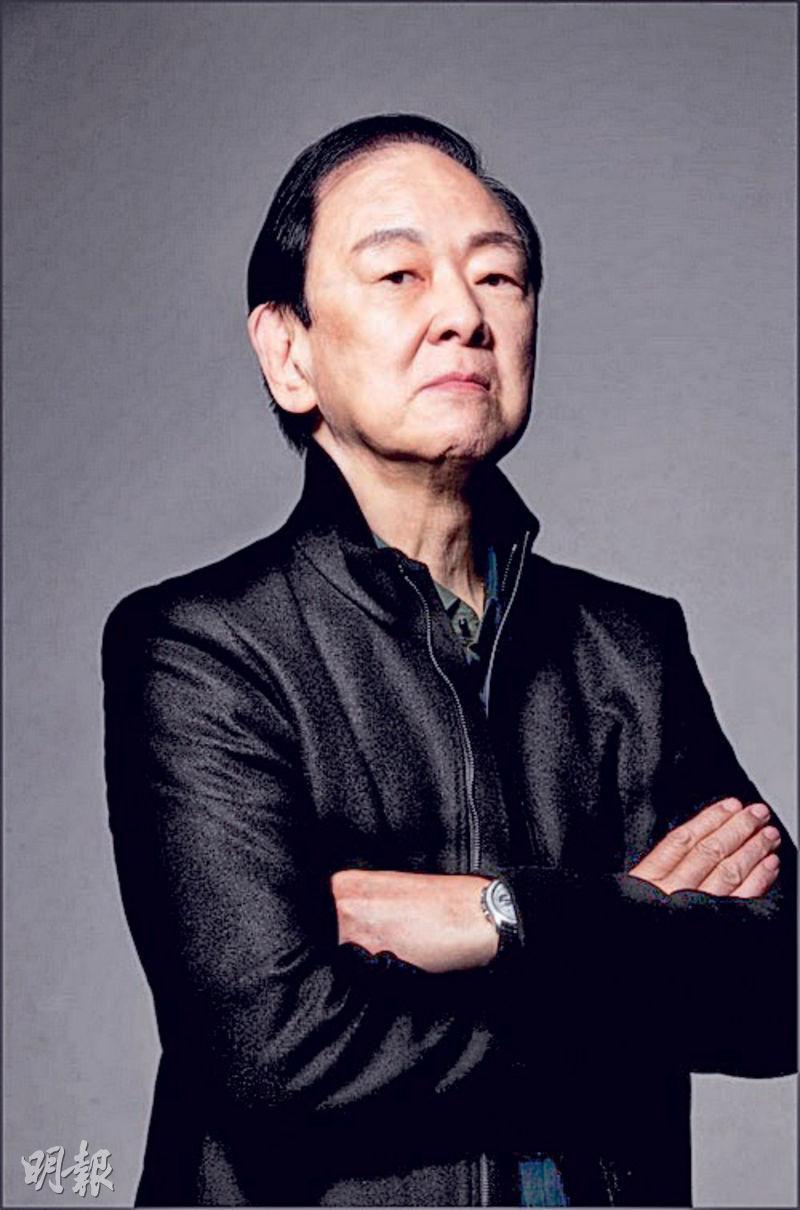 Jimmy Wang passed away at age 80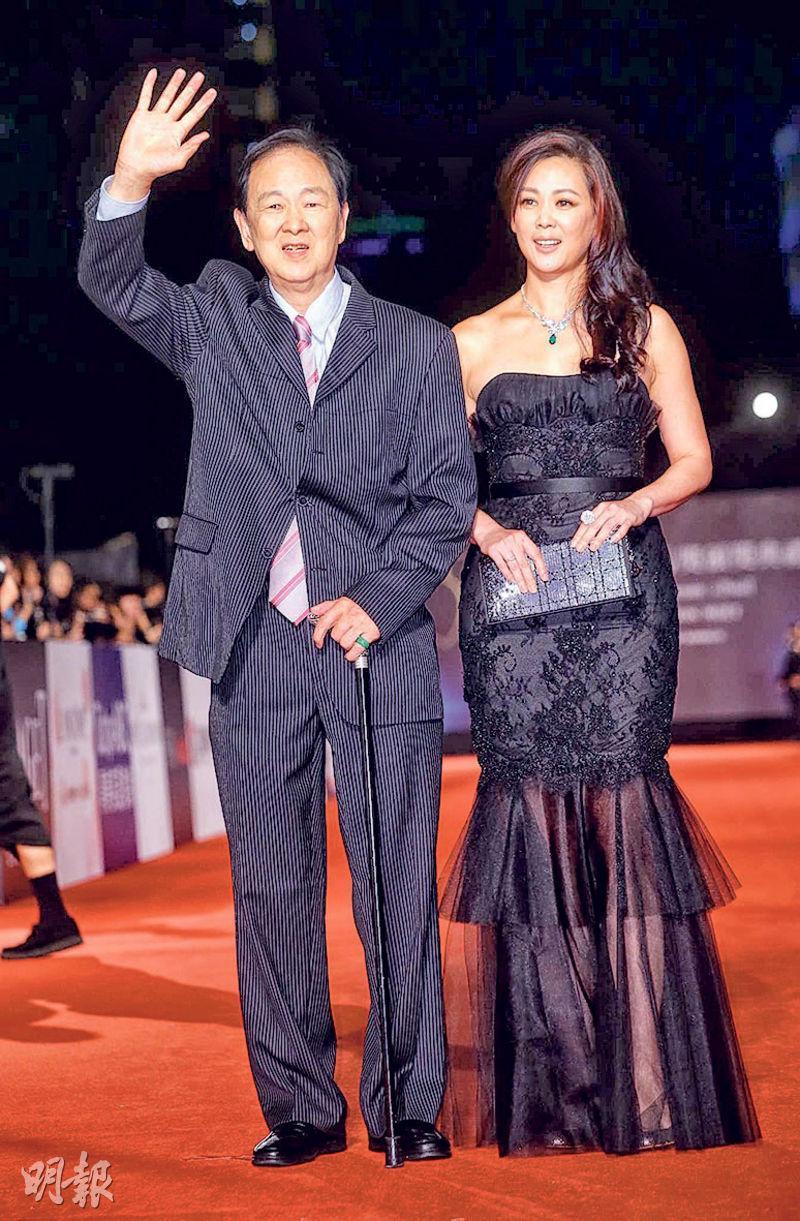 Linda Wong bid farewell to her father over video chat
ONE ARMED SWORDSMAN was Jimmy Wang's claim to fame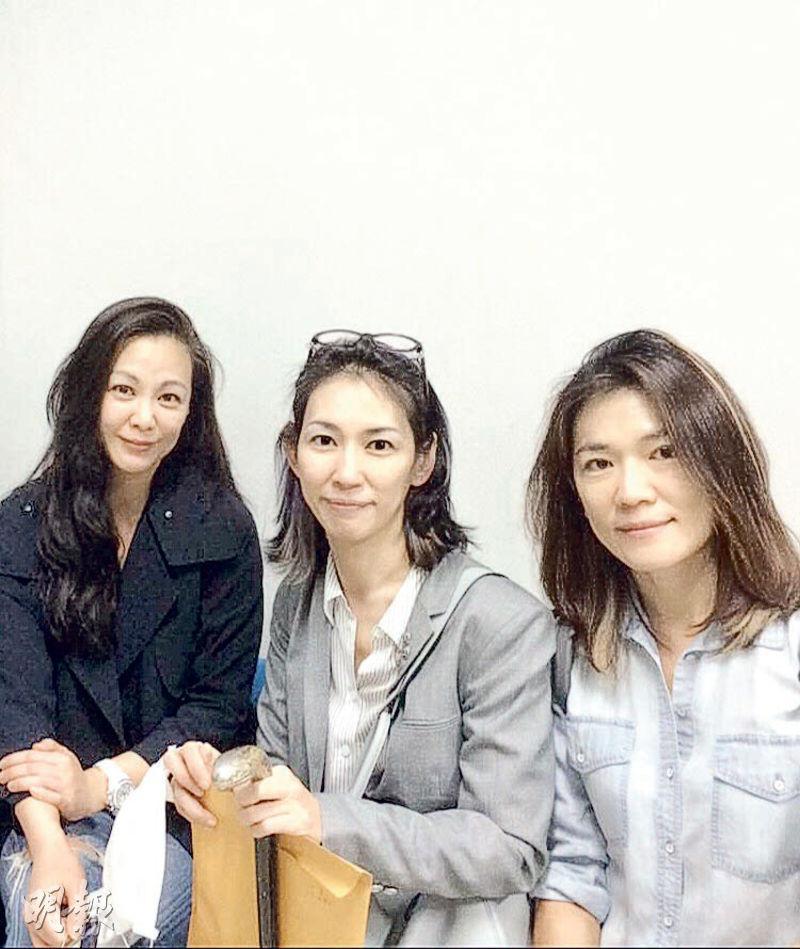 Linda, Maria and Carol Wong will discuss their father's farewell ceremony in Taiwan later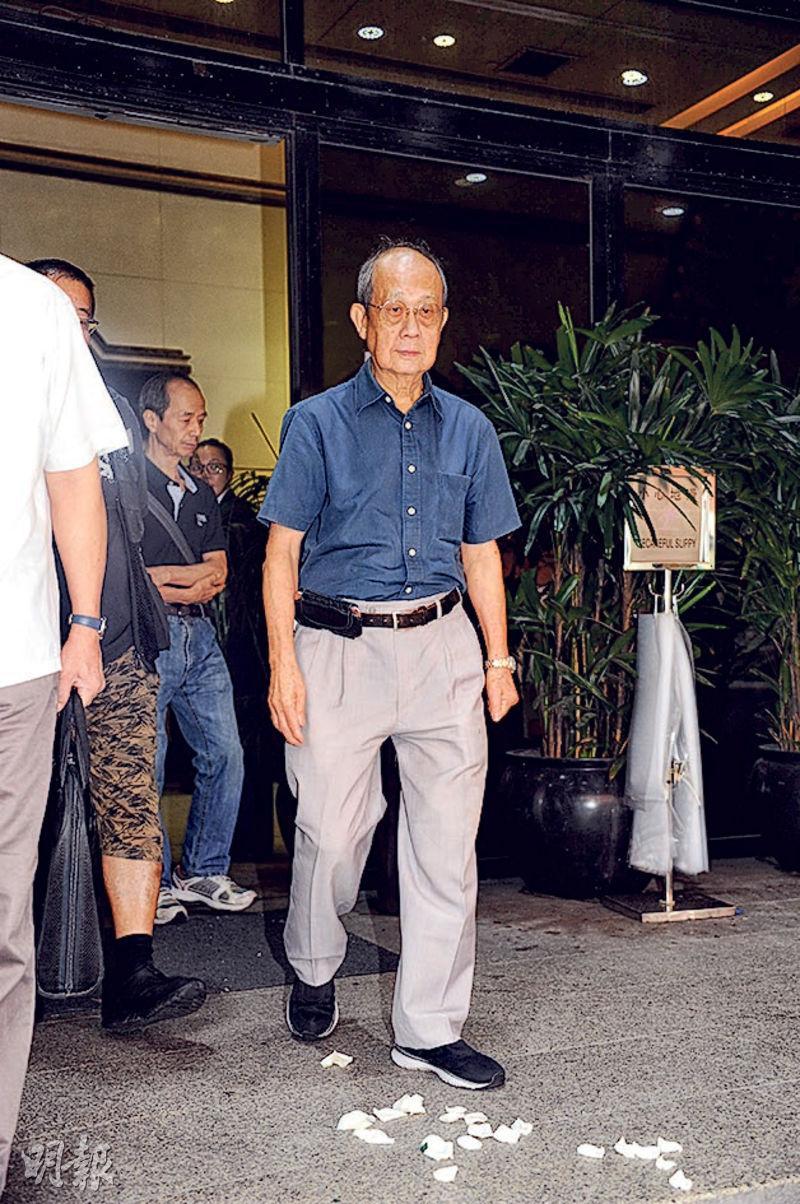 Jimmy Wang was as close as a brother to Ting Yu, who was saddened by the news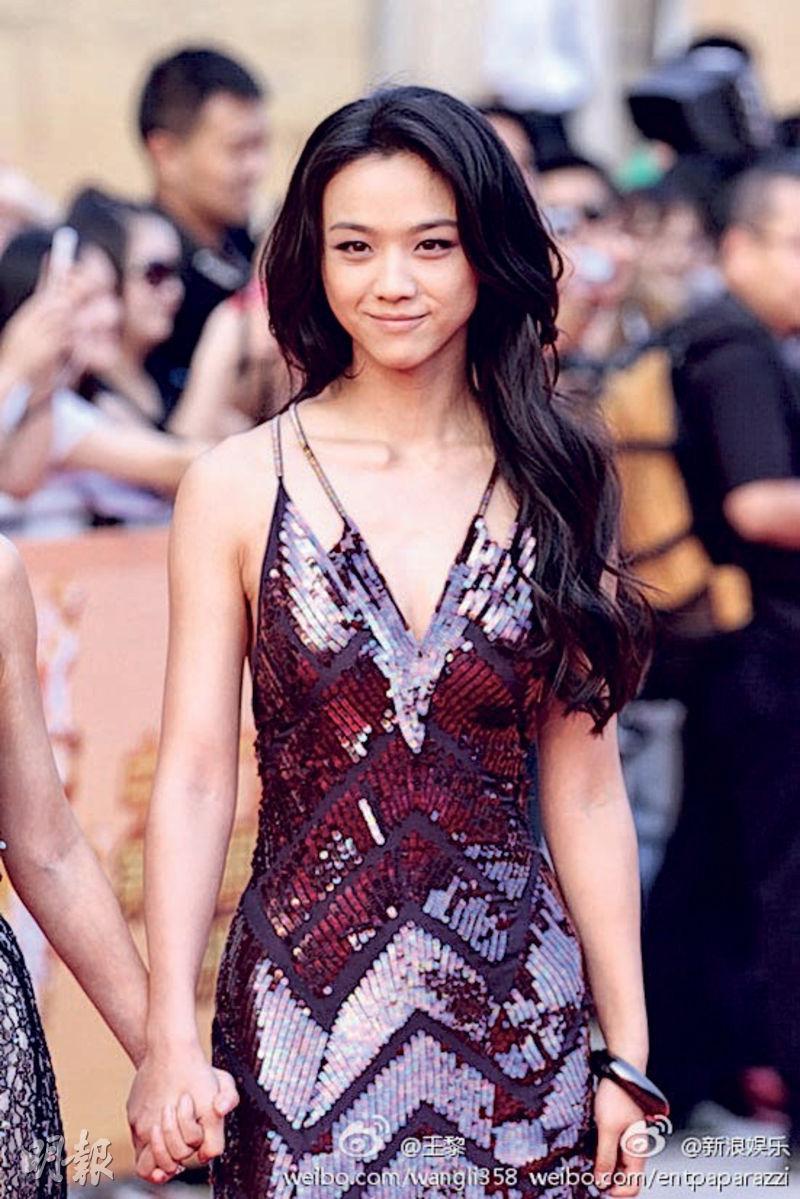 Tang Wei felt fortunate to have worked with Jimmy Wang
Jimmy Wang and Jeanette Lin had three daughters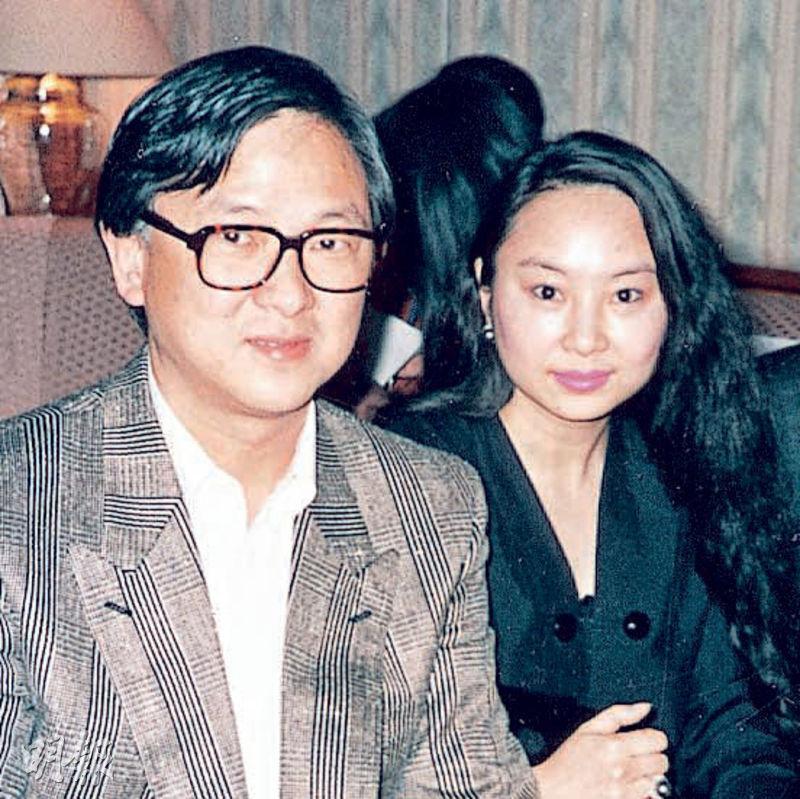 Jimmy Wang and his second wife also ended up in divorce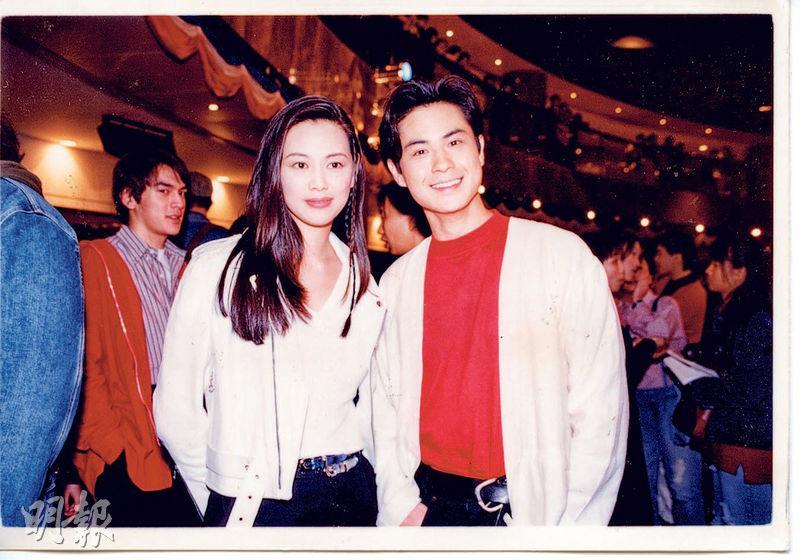 Linda Wong reportedly broke up with Kevin Cheng due to her father
courtesy of mingpao.com
The martial art action superstar of a generation, "One Armed Swordsman" Jimmy Wang Yu passed away on the morning of the 5th at the age of 80 from respiratory failure. Wang Yu suffered two strokes and struggled against illness for 6 years. His daughters Linda Wong Hing Ping and Carol Wong Ka Lo confirmed the news of their father's passing on social media.
Wong Hing Ping wrote, "It is with much sadness that we inform everyone: our beloved father Mr. Wang Yu, after a six year long struggle with illness, passed away peacefully on the morning of April 5th at the Taipei Cheng Hsin hospital at age 80. Father was all about loyalty and valued friends. On and off screen he was a rock solid hero with a exciting life. We would forever miss Father, and believe that his One Armed Swordsman handsome hero image would always endure in film history and the hearts of movie fans."
Because Wong Hing Ping lives in Hong Kong and her youngest sister Maria Wong Mei Yi lives in Canada, Wang Yu lived with his second daughter Wong Ka Lo. Wong Hing Ping and Wong Mei Yi stayed in touch with Father via video chats. Wong Hing Ping revealed that she learned that Father's condition deteriorated last week and they were already mentally prepared. They also started to prepared for their flights, but due to the pandemic no ticket was available until this week. She and youngest sister Mei Yi would head to Taiwan as soon as possible to handle their father's affair. As for Wang Yu's funeral the sisters would make decisions after talking with each other.
Wang Yu in 2013 with the film SOUL won the Taipei Film Festival Best Actor. In 2014 he received the Lifetime Achievement Award from the New York Asian Film Festival for his decades of contributions to and achievements in film. In 2019 he received the 56th Golden Horse Award Lifetime Achievement Award. Due to his illness, his daughters Wong Hing Ping and Wong Ka Lo accepted the honor on his behalf. Director Ang Lee presented the Lifetime Achievement Award that year. Ang Lee yesterday expressed through his assistance Lee Liang-Shan. "Today we heard the bad new that he left us. To many film fans like me, he represented the climate of a certain era. I would miss his films and his heroic spirit." Ang Lee once said that Wang Yu not only solidified the wuxia superstar standard but also was a trailblazer in hardcore action films. In particular Wang Yu directed and starred in THE CHINESE BOXER (LUNG FU DAU), founded this genre of film even before Bruce Lee and inspired countless who came after.
Jackie Chan also remembered the elder. "Today on Ching Ming Festival, I received shocking news that Wang Yu passed away. Another wuxia hero left us. Your contribution to kung fu films, your support and wisdom for the younger generation would always be remembered by the industry. Your films would always remain in your fans' hearts. We would miss you, rest in peace!"
Ting Yu has known Wang Yu for decades and they were like brothers. He said, "Wang Yu and I have known each other since the Shaw's days. At the time he was very mischievous. I was 7 years older so I called him little brother. Sigh! Of course I am saddened and I would miss him. I watched him fight at Shaw, became a martial art superstar and got hurt all over. In recent years he was sick and convalescing in Taiwan. I haven't seen him in years. I wish that he would reach another world, without pain, have a safe journey."
Ting Yu said that Wang Yu valued loyalty. Before he would come to Hong Kong every year, as soon as he landed he would call him right away to meet up for drinks. Ting Yu said, "He liked to drink, whenever he did he was guaranteed to get drunk. I always told him not to drink too much, but he couldn't, with his big brother personality and how often he entertained. When Ko Chun Hsiung came to Hong Kong to direct the first film, Wang Yu introduced me to provide the Cantonese dubbing." What was the most memorable from their decades of friendship? He said, "Whenever I had any minor problem, he would take care of it for me. When he was upset inside, I would soothe and comfort him."
Film star Tang Wei said, "I was very fortunate to have worked with Mr. Wang Yu on the film WU XIA. Mr. Wang Yu was light hearted, humorous, had a great personality and extremely respected his profession. I still remember how much he enjoyed being on the set like it was yesterday. Don't be fooled by his villain costume, his gloomy expression that looked vicious in his role. While waiting to take his mark he was just as happy as a child. I remember at the time he would always perform magic tricks and play little games with us." Tang Wei lamented, "This was the Mr. Wang Yu in my memory, very special and very hard to forget. I will always miss him."
Nancy Sit Ka Yin said that she was saddened to hear the news. Back then Big Brother Wang Yu made Mandarin films while she made Cantonese films, thus they have never worked together. She knew that Big Brother Wang Yu in recent years was not in great health, as he was already 80. "Actually I haven't seen him in a very long time. Earlier when I worked on CANTOPOP AT 50 I invited his daughter Wong Hing Ping to the program, I would ask her to send my regards. I knew that in recent years his health was poor, so of course after hearing this news I was very sad. He was a film industry martial art hero superstar, a honorable big brother. He would often help people. I send my condolences to his family, may Big Brother Wang Yu have a safe journey!"
Wang Yu, originally named Wang Ching Kuen, was born in Shanghai in 1943. He started in the industry in 1963. Earlier in his career he mainly worked as a martial art actor in Hong Kong, the representative of the first generation of stars that Director Chang Cheh made in the process of founding a wuxia new wave. In 1967 Chang Cheh cast him in the film ONE ARMED SWORDMAN and made him a star. Since then he made 60 wuxia films and was the top wuxia idol in the 60s and the 70s. In his film he only wielded the blade with his left hand, which was classic still in the hearts of movie fans today. In his over 40 years in film, he made countless classic films like THE ASSASSIN, SOUL, GOLDEN SWALLOW, THE KILLER METEORS, WU XIA, THE GUILLOTINES, he also directed several movies like the 1969 kung fu film THE CHINESE BOXER. After easing out of the film industry in 1997, 14 years later he returned to work on Peter Chan Ho Sun's WU XIA. Unfortunately in June of the same year due to exhaustion from promoting and drinking, he suffered a stroke and left the left side of body paralyzed. In 2015 while preparing to return to Taiwan at a Thailand airport he suffered another stroke and fainted. The local hospital performed two emergency brain operations. After returning to Taiwan he stayed at the Cheng Hsin Hospital and was rumored to be in critical condition numerous times. Since then, Wang Yu rarely appeared in public.
Wang Yu had a rich personal life with 2 marriages. His first marriage was to film star Jeanette Lin Tsui, who fell for famous director Chun Kim on the set. Lin Tsui could not tolerate Chun Kim's gambling addiction, separated from him in 1967 and arranged for a divorce. Wang Yu began a successful courtship. In August 1968 Lin Tsui gave birth to Wong Hing Ping. Chun Kim committed suicide in June 1969, leading to condemnation of Wang Yu's interference into his marriage. However they still wed at the end of the same year, then had two more daughters. The marriage only lasted 7 years though as they ended up in divorce in 1975. After that Wang Yu was rumored to have had an underground relationship with Brigitte Lin (Lam Ching Ha), but because he worried about his negative image's influence on her he ended the half year long romance.
In 1978 he began his second marriage with flight attendant Wang Kai Jing, until 1999 when Wang Yu took the police to an apartment to catch her in an affair. Wang Yu charged his wife with adultery and ended up in a divorce. In 2013 Wang Yu revealed that he began a romance with Mainland fan 40 years his junior, later due to the objection from her family the relationship ended after 4 short months.
With a strong personality, Wang Yu was rather strict with his daughters. When Wong Hing Ping was dating Kevin Cheng Ka Wing, Wang Yu was accused of breaking them up as he was rumored to be upset that his daughter was dating a less than popular singer. However Wong Hing Ping has already spoken up for her father, citing that she and Ka Wing had an amicable break up and nothing to do with her father.