The DaDa Chan, Julian Cheung and Louis Koo starred G STORM would open when cinemas return
BREAKOUT BROTHERS 2's leads Patrick Tam, Ron Ng and Louis Cheung plan to show their support by buying tickets and even booking entire shows
Emperor Motion Picture SCHEMES IN ANTIQUES would open on April 21st
courtesy of on.cc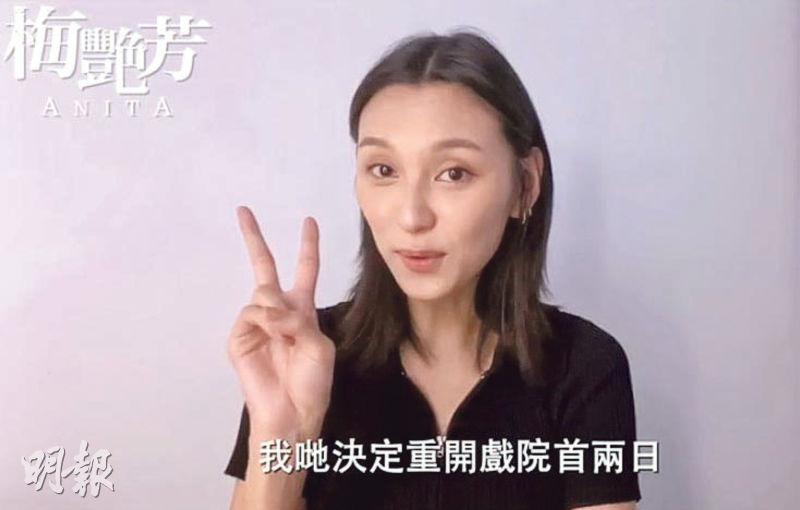 ANITA star Louise Wong yesterday announced that the box office from the film's first second days of the return engagement would be donated to the Joyful (Mental Health) Foundation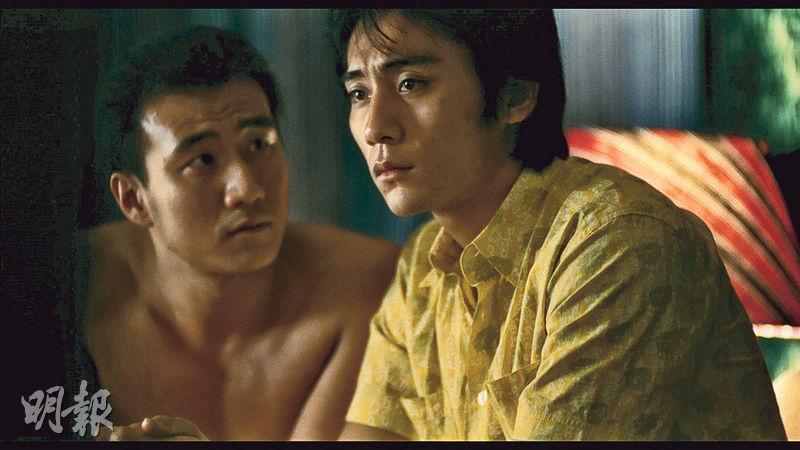 LAN YU's 20th anniversary 4K restoration version would open on the day of the cinema's return
courtesy of mingpao.com
The Hong Kong government announced the loosening of social distancing measures in stages. The first stage would start next Thursday (the 21st), when athletic venues, fitness centers, theme parks, cinemas and others would be permitted to open up again. Restaurants would be able to resume business until 10 PM.
Due to the pandemic all Hong Kong cinemas have been closed for 267 days, just for the fifth wave they have already been closed for over 100 day, not to mention crossing the Lunar New Year and Easter holidays. Film companies and cinemas have suffered tremendous losses. As yesterday the return was announced, many Chinese and foreign films were immediately scheduled for release.
Edko Film announced that the film ANITA would be released again. The box office distribution proceeds from the first two days (April 21st and 22nd) of the return engagement would be donated in its entirety to Joyful (Mental Health) Foundation for charity purposes.
Director Longman Leung said, "After waiting for such a long time, cinemas would finally open up again. I hope everyone would go to the movies together and support ANITA, reliving our 'Daughter of Hong Kong' Mui Yim Fong's legendary glory." Louise Wong Dan Nei said, "In order to spread the Sister Mui spirit and pass on Sister Mui's charitable heart, I hope even more Hong Kong people would receive encouragement from Sister Mui's spirit. We have decided to donate the first two days' ANITA return engagement box office distribution proceeds in its entirety to Joyful (Mental Health) Foundation for charity purposes. We hope to cheer on everyone under the pandemic, maintain positive emotions and walk out of the crisis together!"
Fish Liew Chi Yu urged, "Everyone can not only perform an act of charity work but also relive Sister Mui's exciting life. I hope everyone would strongly support this. Hong Kong people and cinemas need you. See you at the movies on April 21st." Joyful (Mental Health) Foundation chair Meg Lam Kin Ming said, "You would be able to relive Mui Yim Fong's legendary glory and do charity work, hurry up, go to the movies and show your support!"
Mandarin Motion Pictures boss Raymond Wong Pak Ming yesterday said that the return of cinema was good, but some restrictions have caught people off guard. "The movie culture for children would involve pop corn. For a 3 hour movie, you have to at least take a sip of water! Now food and drinks are permitted based on how many shots you had, it's very chaotic!" He also felt that the cinema industry suffered heartless treatment. "3,000 people are cinema industry employees, Ocean Park also have 3,000 employees. The monetary assistance they received were not the same. The government gave HK$ 5.4 billion to save Ocean park, but the cinema industry only had HK$ 5 million. How could it survive?" He even lamented that perhaps no government official liked to watch movies.
The Hong Kong Theaters Association Chair Timothy Yuen Yin Man stated that the admission limit of 50% was disappointing. "Many Chinese films like this year's Lunar New Year films don't dare to open as soon as cinemas would return. Even TABLE FOR SIX (FAN HEI GUNG SUM) was scheduled for the Mid Autumn Festival. Because the 50% maximum admission rate truly is too little, many film companies would rather wait and see."