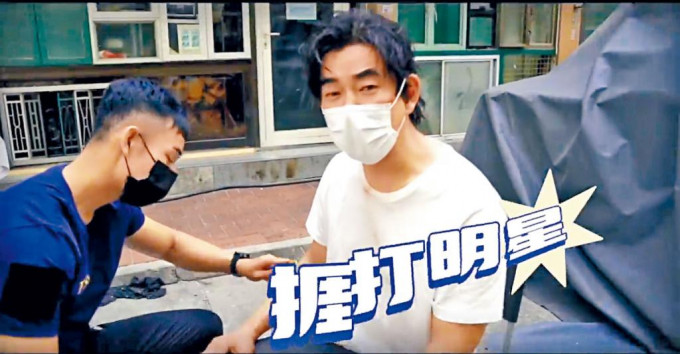 courtesy of singtao.com
Richie Jen (Yam Yin Chai) in the new film MAN ON THE EDGE (BIN YUEN HUNG JEH) had many action scenes. He shared the production highlight on social media, and jokingly claimed that he was a beating taking star, not a martial art action star. He had a massage as he said, "It's too late to make action films, over 30 years too late......I am sore all over, all the old wounds are out. I am old and the parts are broken."
Siu Chai thanked the team for arranging to have professional teams on the set. Aside from helping actors ease any discomfort, the ambulance also had a lot of professional equipment just in case. The film had an explosion scene, so fire fighting tools were must have. Siu Chai said, "Thanks to the director for still feeling that I can be an action star. When we work on movies normally, we would easily get hurt, so the emergency rescue team is here everyday with me. They help us with stretching, acupuncture, massage and other treatments. Their rescue vehicle is very professional, let me show everyone around! Thank you to the film safety solution team friends for their treatment of me!"