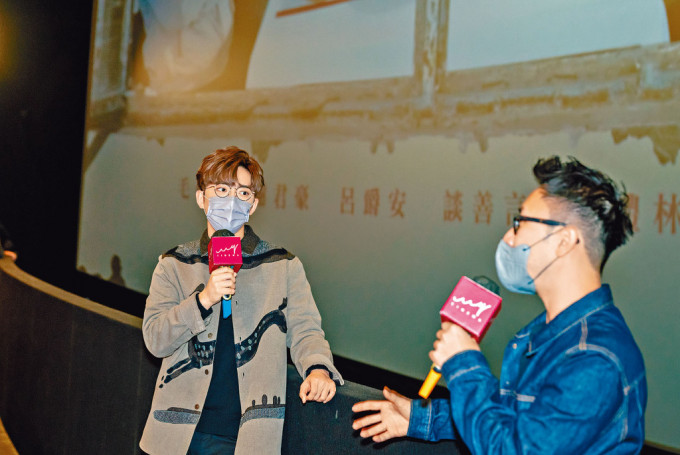 Edan Lui and director Eric Tsang Hing Weng
courtesy of singtao.com
Edan Lui poses with the audience for the group photo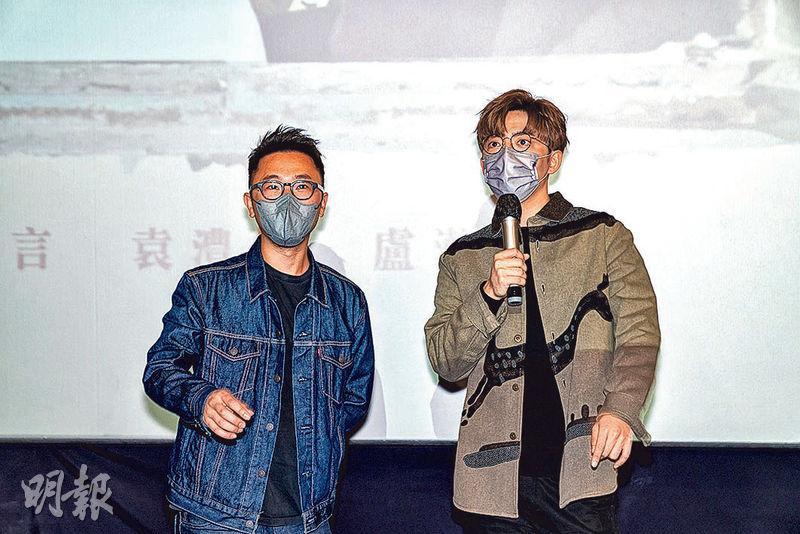 Director Eric Tsang Hing Weng and Edan Lui answer viewer questions
courtesy of mingpao.com
The new director Eric Tsang Hing Weng directed HONG KONG FAMILY (GOR SI GOR JIK) was selected by the Busan International Film Festival and the Hong Kong Asian Film Festival. Stepping into its second week in release, its box office would soon pass HK$ 8 million. Edan Lui Cheuk On two days ago appeared at 5 cinemas in Kowloon and the New Territories for 18 shows of audience appreciation events. Also on hand was the basis for Edan's character, director Tsang Hing Weng. Claiming that two "Ah Yeung" were present, Edan and the director were the event very cheerful and made the sobbing fans recover their composure very quickly.
Edan was asked about the film's influence on him. He said, "Actually I have always been kind of confused about acting. I don't really know how to be good or not good, especially with the dramatic handling this time. Luckily I ran into Director Eric, elders like Sister Mo (Teresa Mo Shun Kwan) and Brother Kwan Ho (Gardner Tse). They chatted with me a lot and kept adjusting me, so I gained a lot. I gradually understood what acting was and had to get a more in depth understanding of the message the director wanted to bring out."
The characters in the film due to poor communication tied a knot that would be hard to untie. Edan admitted that he too did not handle that too well. "Privately at home I don't communicate a lot with my family. At home I am like (Hedwig) Tam Sin Yin's character, my sister Ah Kei, I don't really talk. From childhood to now I rarely have heart to heart chats with my family. However after personally experiencing this film, I have learned to communicate more with the family. I cherish what is important, so this movie's meaning to me has already exceeded just a movie. It has certain influence on life. In addition I still need Ma's care, so I wouldn't be like the director and leave home." Director Tsang Hing Weng said in response, "Relax, now I still see my family and have dinner together!"
Many fans asked about Ah Yeung and Birdy Anson Lo's relationship, Edan replied, "Good friends, but if I am in the movie's time and space I might not bring Birdy home for dinner; because I would have to bring my Pa Brother Kwan Ho home to have dinner with the whole family first!"
Edan ran between cinemas from afternoon to night. Seeing how passionate and encouraging the fans were, he could not help but sing a few verses of the film theme song ANT THAT CLIMBS THE STAIRWAY TO HEAVEN. Many fans even sang along with Edan and brought the event to an end with joy and warmth.