Jeannie Chen and Rosita Kwok wear similar dresses so comparison is inevitable
Andrew Lam's acceptance speech is like a stand up comedy routine, without any fear of crossing anyone
MIRROR's performance of BOSS brings the event to its climax
Ivy So, Winka and Candy represent COLLAR in accepting an award
ERROR playfully passes the award back and forth
Pandemic prevention is important to Louis Koo, so he insists on keeping his mask on throughout the event
courtesy of on.cc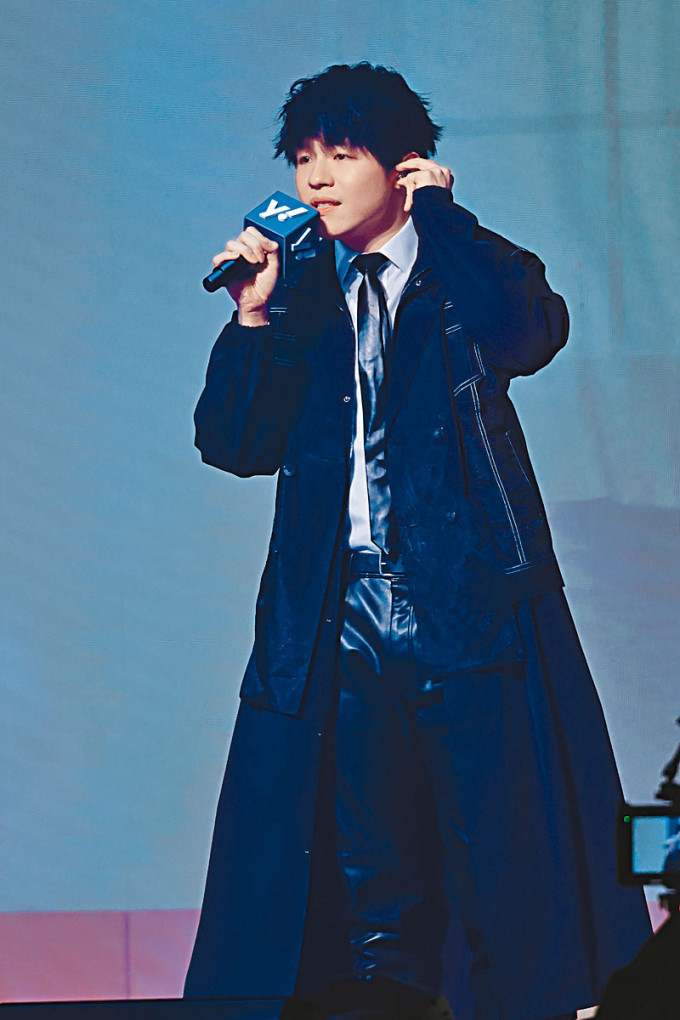 Ian Chan wins the Creative Singer award, but has a minor technical problem during his performance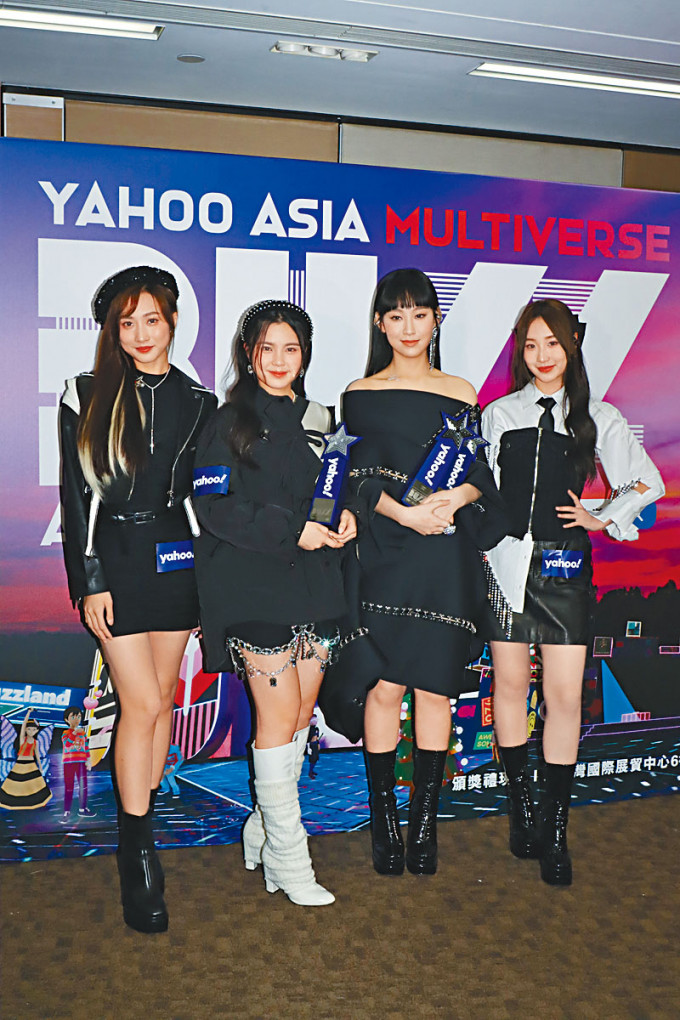 After Class wins their first Group award, proving the popularity of the group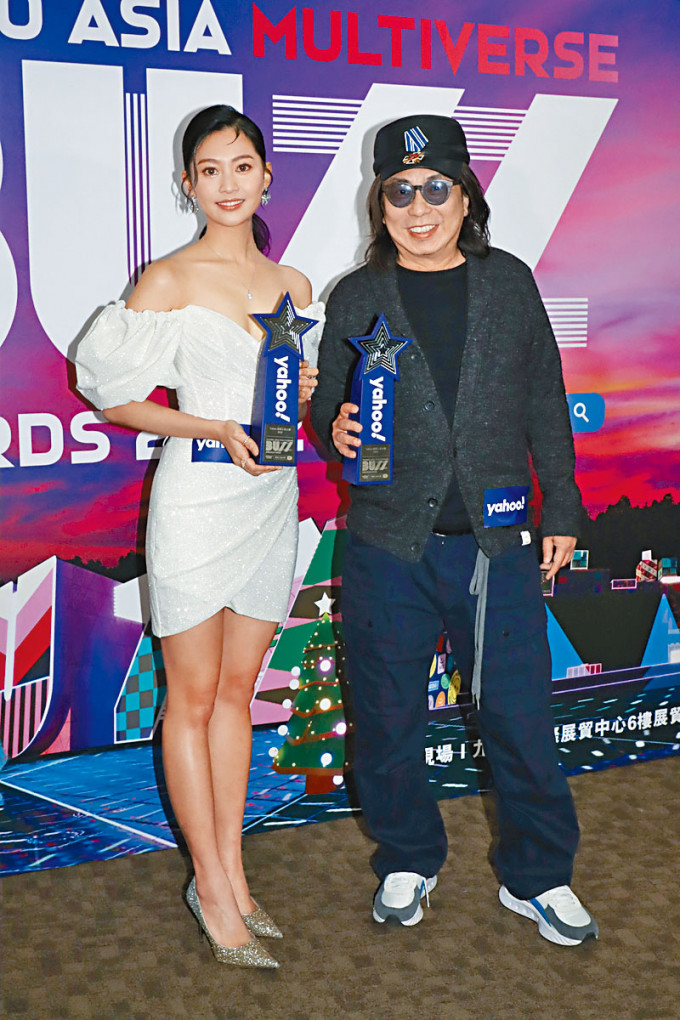 On screen "daughter and father" Rosita Kwok and Andrew Lam accept their awards together
courtesy of singtao.com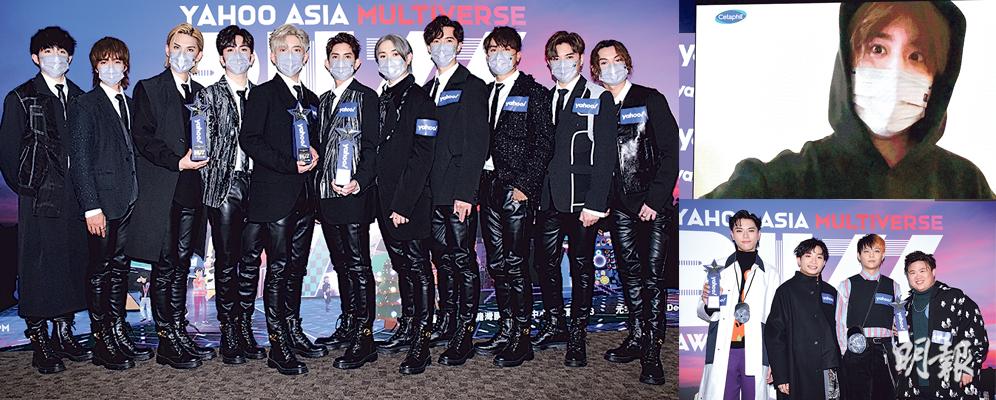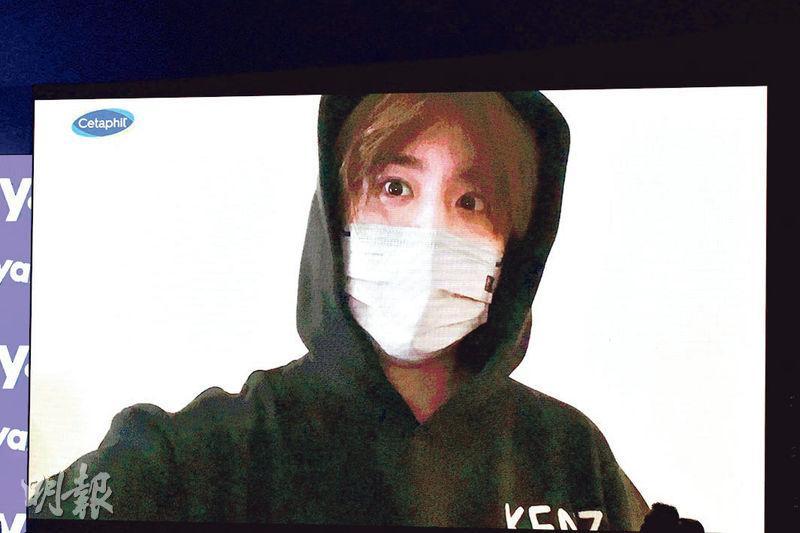 The absent Keung To is still recovering from an injury but sends a video to accept his award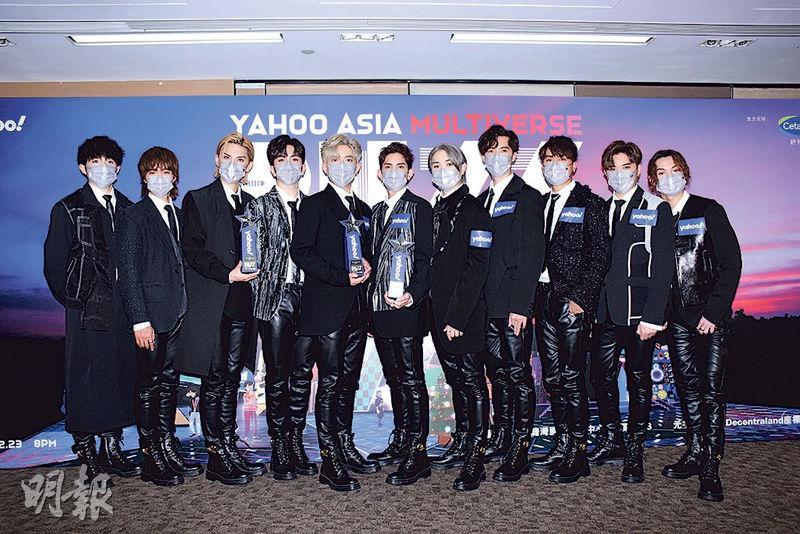 MIRROR sans Keung To sweeps up 13 awards and becomes the big winner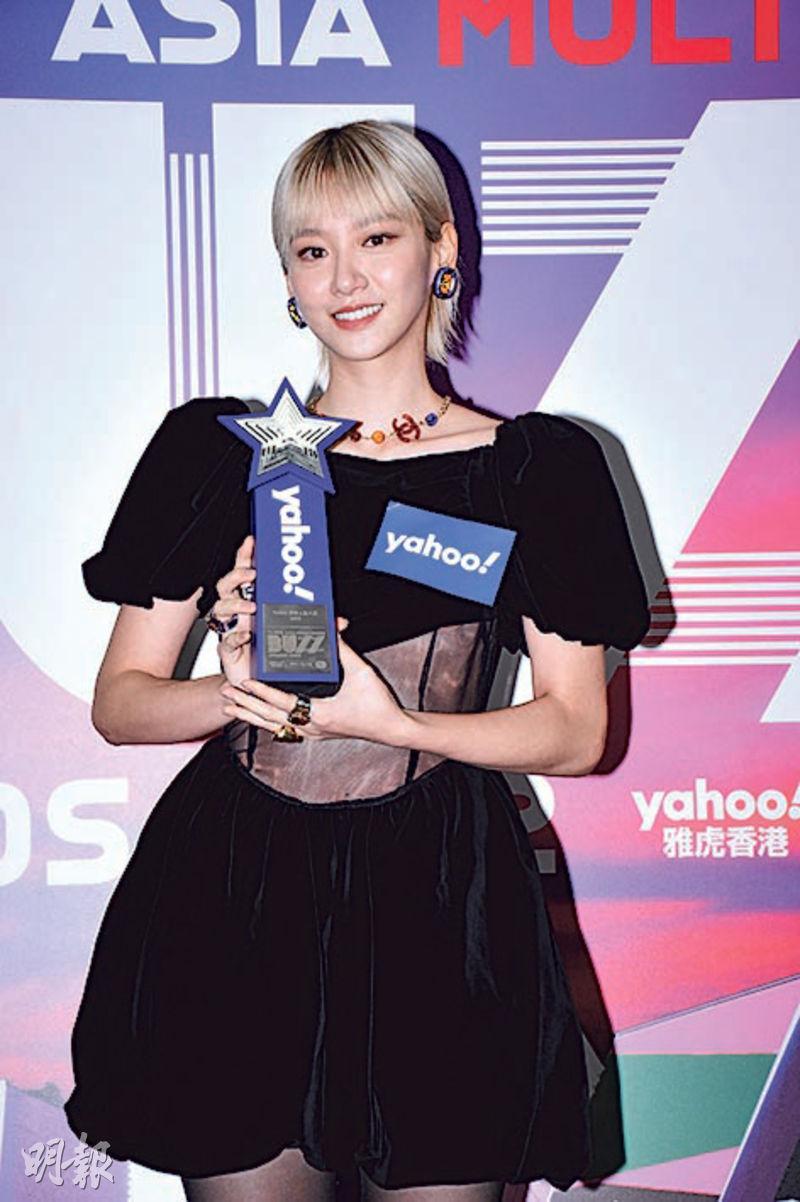 Angela Yuen wins "New Generation Actor" with THE NARROW ROAD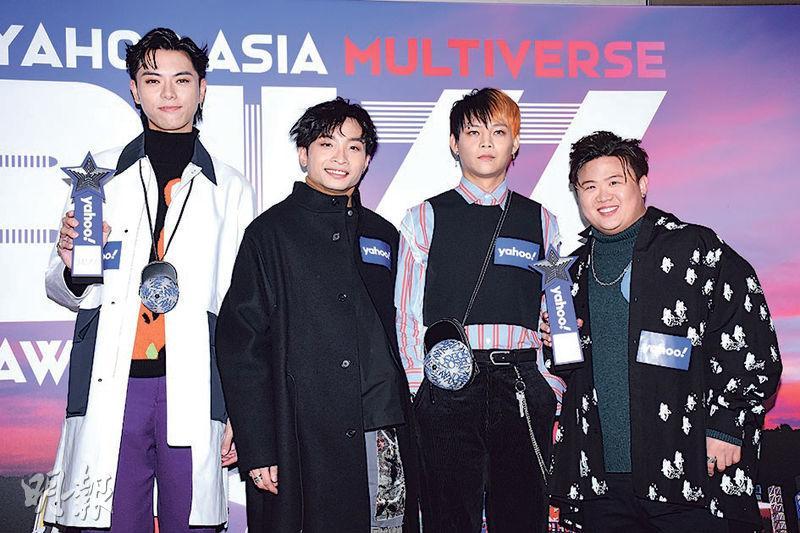 ERROR has just finished their concerts and accepts their awards right after, proving both their popularity and performance have been decent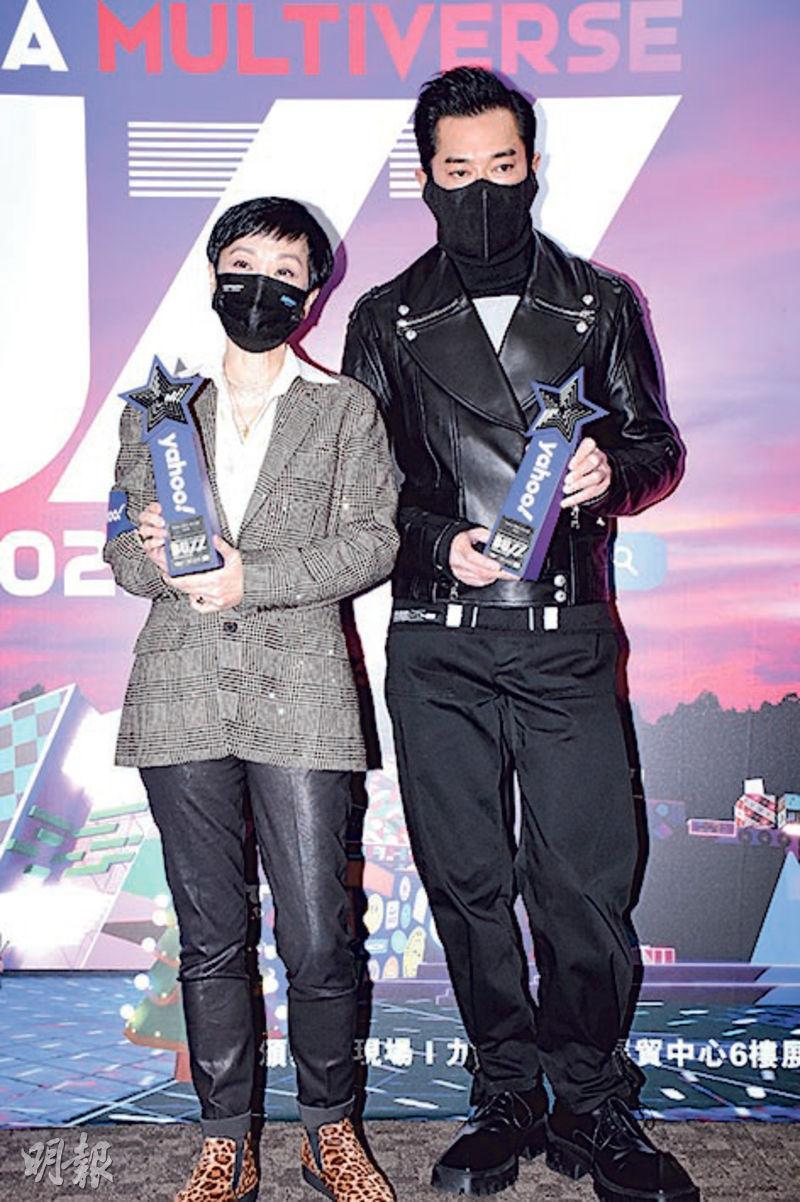 Sylvia Chang and Louis Koo both win awards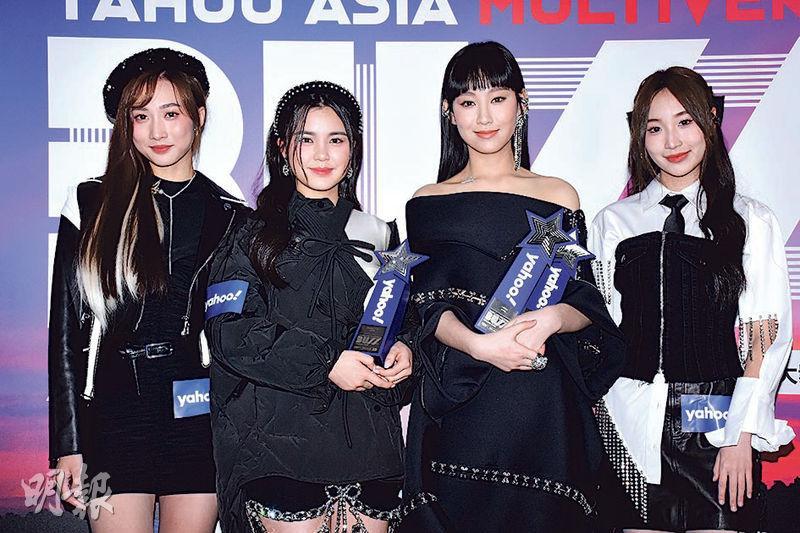 After Class' Yumi Chung, Chantel Yiu, Gigi Yim and Windy Tsim accept the award together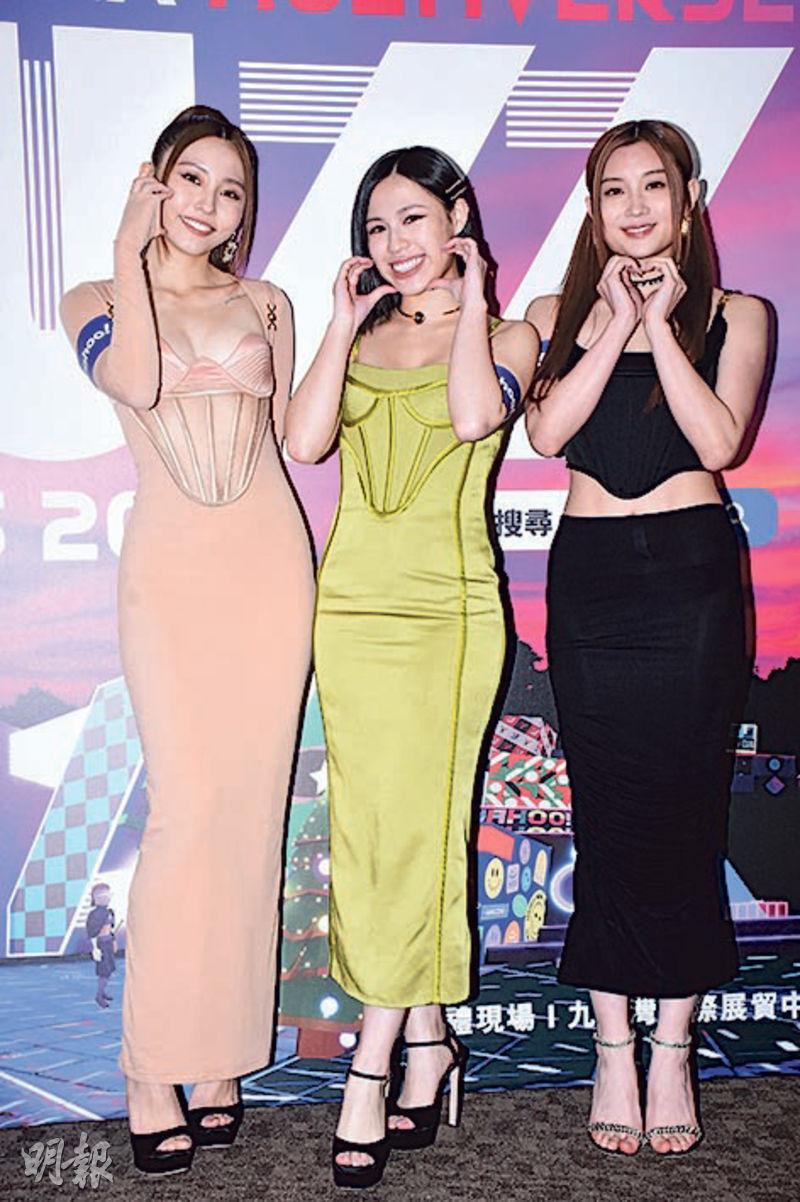 COLLAR again attends an event with less than its entire roster and disappoints their fans.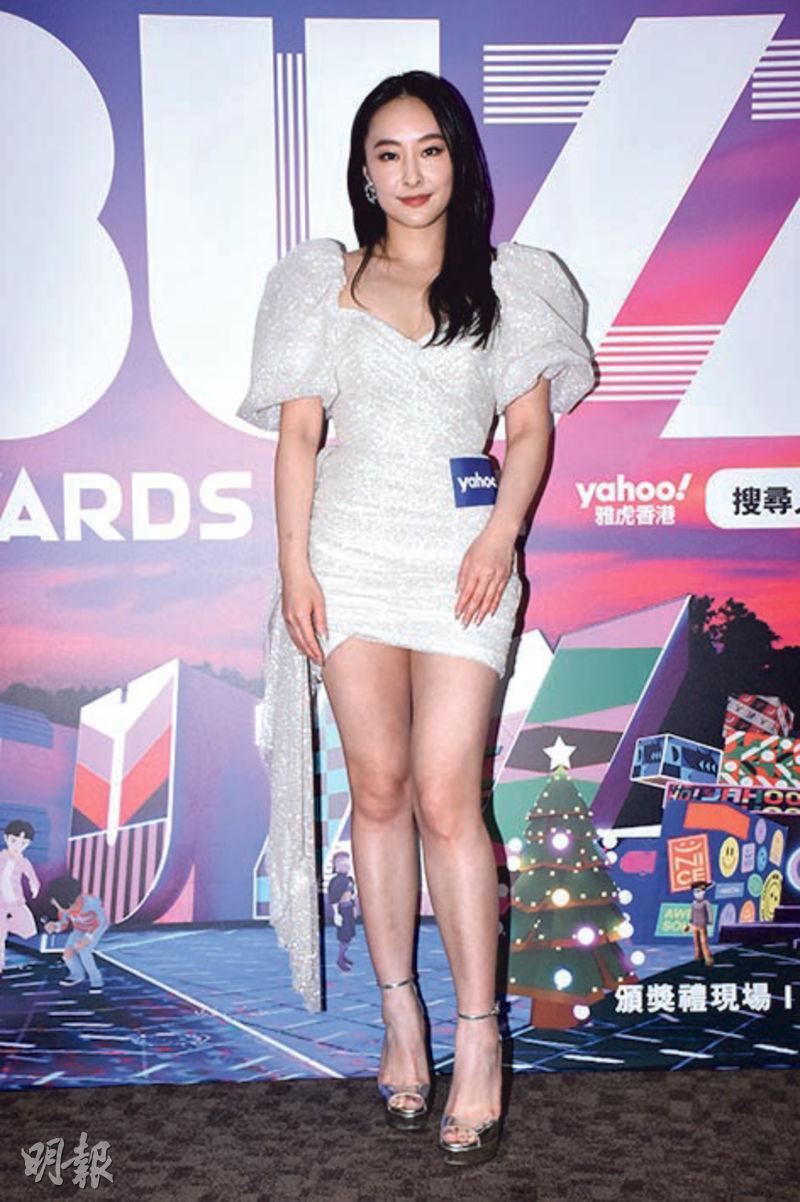 Jeannie Chen wins the Television Female Artist award
Rosita Kwok and Andrew Lam's popularity has been on the rise due to GET ON A FLAT. The former's singing has been demonized online, Andrew Lam is willing to help her with it
courtesy of mingpao.com
At the Yahoo! Hong Kong Buzz Award 2022, the Person of the Year award went to Louis Koo Tin Lok. He was happy that the past year proved that his effort has not been wasted. He also thanked everyone for searching for him online. Speaking of his wish for the New Year, Goo Jai stated, "I hope the pandemic would pass soon, all the pandemic prevention measures could be relaxed a little. Because in the past several years everyone have been relative more tired, we really want to relax and have fun." He also said that he has seen many friends around him catching COVID again and again, thus he has been extra careful. The mask never left him throughout. Would Goo Jai travel overseas during the Christmas and New Year holidays? He said that because he was concerned about his aging parents he has not made any plan. He said, "The pandemic has been stabilized yet. If my family would be infected overseas it would be very troublesome. now I am wearing the mask at home, sometimes when I suddenly cough I would worry."
Speaking of WARRIORS OF TOMORROW (MING YUT JIN GEI)'s many records, Goo Jai still has been too busy with his new film to have the time to celebrate. He said, "Now I am planning to hold a Spring Banquet during the Lunar New Year. Ultimately we haven't done one in several years, I would put up money for the lucky drawing to encourage the workers for their hard work in the past year."
Winning the Golden Horse Best Actress with the film A LIGHT NEVER GOES OUT (DUN FOR LAN SHAN), Sylvia Chang won the "Asia Popular Actor" Award. Sister Chang joked that she did not know who kind of people would search for her online. She said that she normally would not go online often, but she would look for recipes to learn to cook. Having worked with many young actors in recent years, Sister Chang praised Angela Yuen Lai Lam for her professional performance. She also has paid attention to other guy and girl groups. Speaking of her work schedule next year, Sister Chang said that after a break in the New Year she would jump into work. Because after joining the Film Development Council in recent years, she would have to lead Hong Kong new directors in the Directors' Succession Scheme. She hoped next year she would be able to finish this project.