Margiela Kwok and Justin Cheung will work together on a new film
Justin Cheung shows his injury
courtesy of on.cc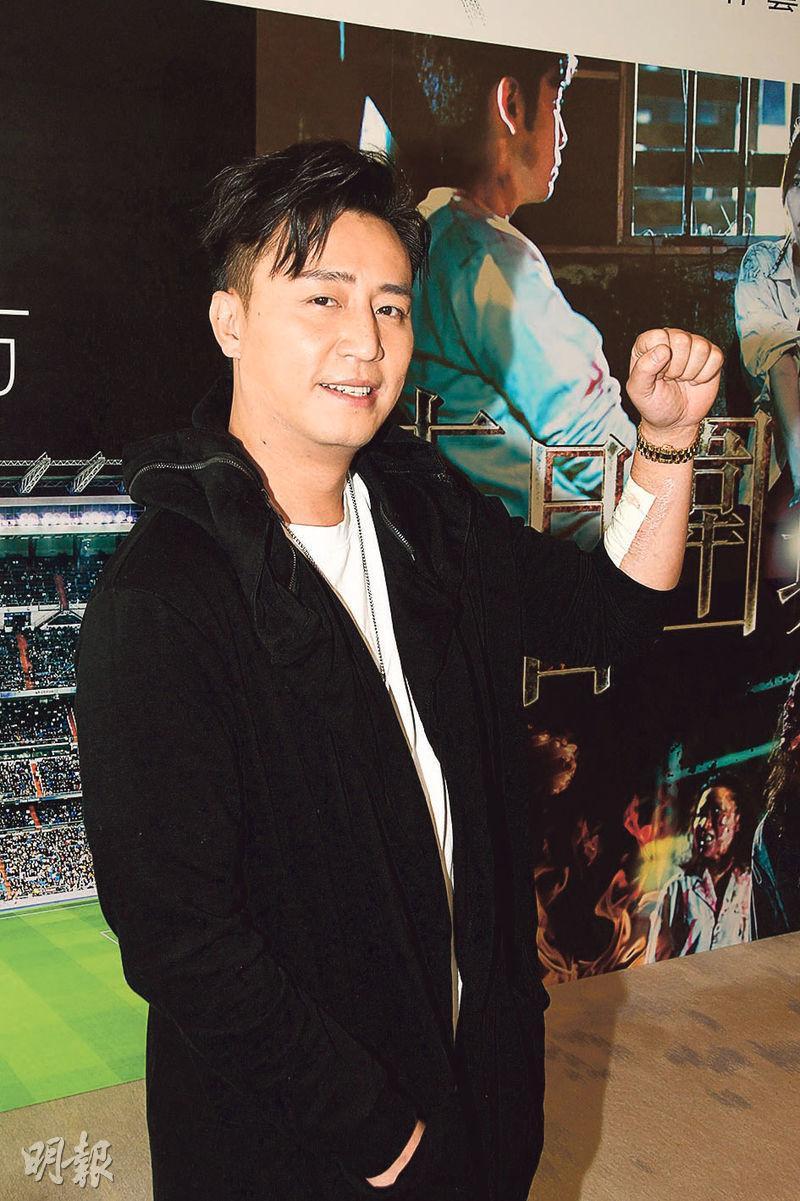 Justin Cheung is not concerned about the superficial wound; he only cares whether it would heal pretty.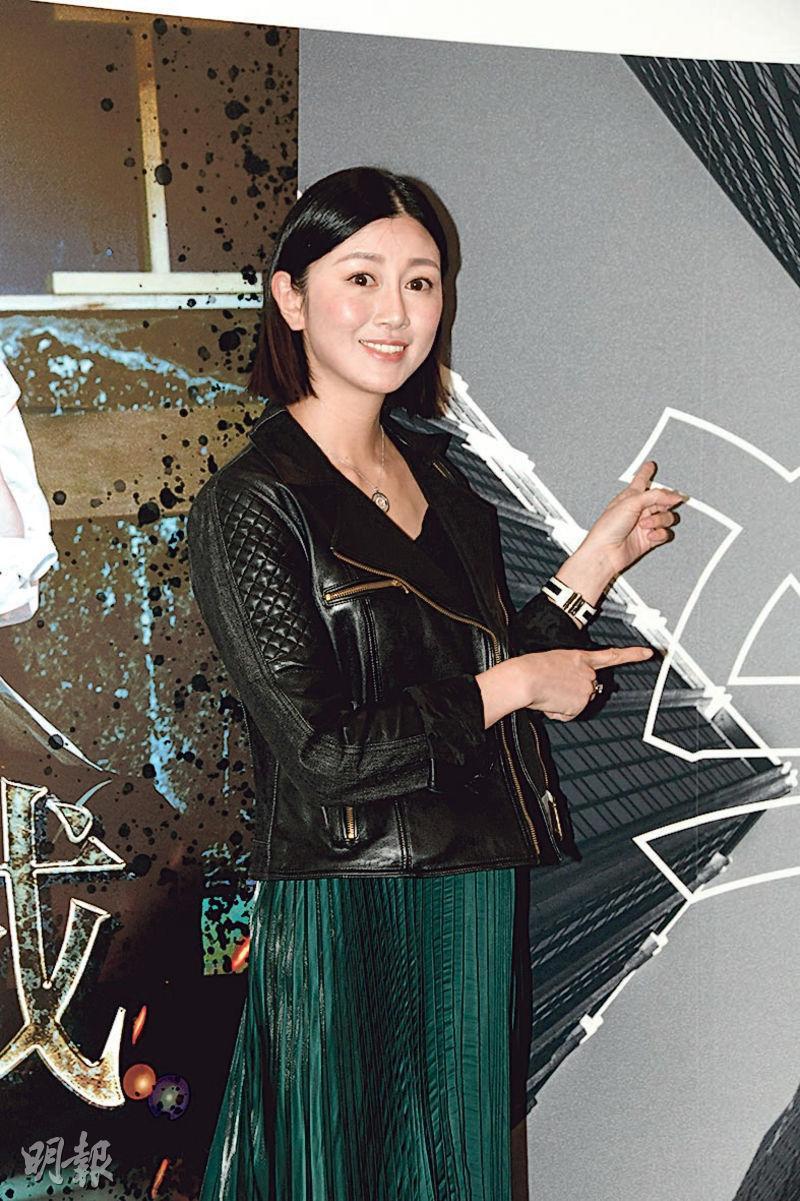 Margiela Kwok constantly covers her belly as she has not gotten back into shape yet
courtesy of mingpao.com
Justin Cheung Kin Sing and Margiela Kwok Si Lam yesterday attended a film company line up press conference for their upcoming film FAN GAN. Other actors like Michael Tong Man Lung, Sammy Sum Chun Hin and others promoted their own new films as well. However originally scheduled to appear, Deep Ng Ho Hung due to work was unable to attend with his wife Kwok Si Lam; Cheung Kin Sing due to an earlier accident at home appeared injured.
Cheung Kin Sing said that when he moved the in wall microwave oven to clean, his left hand caught a screw. When he tried to pull his arm out he was injured and had to go to the hospital for 14 stitches. Because of losing too much blood and he was a little tired he felt dizzy. He thought about missing the event, but he revealed that he was not afraid of getting stitches at all. He even took the opportunity to appreciate the doctor's handiwork.
This time would be Kwok Si Lam's first film, and she and her husband Ng Ho Hong would work as a couple. During the interview she put her hand on her belly and said that she has yet to get into shape. She also revealed that her husband wanted to work out with her. Because her husband had health supplements with her for her after birth recovery, they both got fat together. Speaking of their son reaching 100 days soon, Kwok Si Lam stated that as a mother to a newborn she would already miss him after several hours apart. However she had to return to work, because from being at home for an entire year she already had mental illness. Speaking of raising their children, Si Lam said that her husband has been a great teammate but occasionally would be a little dumb. For example when father and son both fell asleep, he was not aware that his son was sleeping upside down or covering his head with a blanket. She has already taken photos of her husband's "crimes".