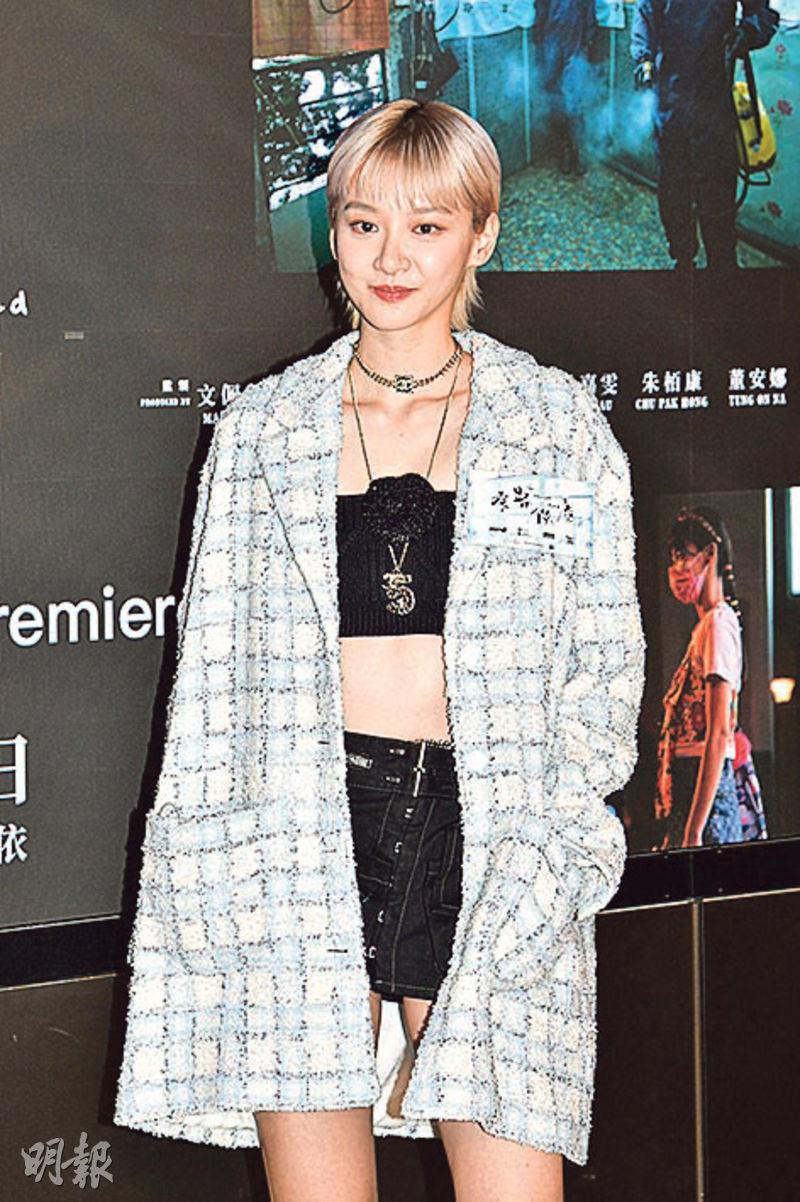 Angela Yuen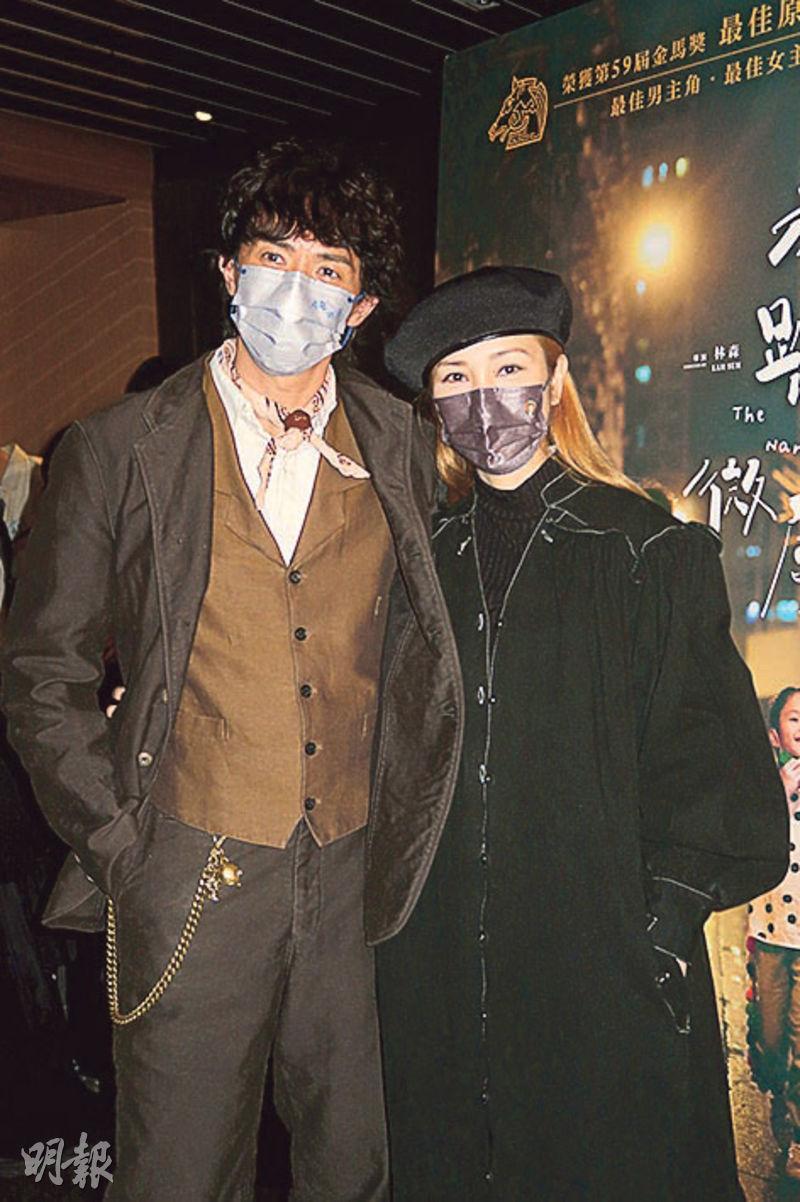 Louis Cheung and his wife Kay Tse
courtesy of mingpao.com
Louis Cheung Kai Chung and Angela Yuen Lai Lam starred in the film THE NARROW ROAD (JAK LO MEI CHUN) two nights ago held its premiere. Industry insiders who showed their support included director Derek Tsang Kwok Cheung, director Sunny Chan Wing Sun, Zeno Koo Ting Hin, Chu Kam Yin and others.
Ah Chung said that this performance was enormously meaningful, because it depicted the tough times the basic level experienced during the pandemic. During the shoot he got an understanding from his basic level friends. Since the pandemic has not ended, conceivably the audience would not be strangers to the feeling when watching the film. He also felt that the film was full of humanity and suitable for a Christmas release. He also hoped that when the viewers watched they would not only think of the unpleasant. Ah Chung also had confidence in the film's box office. He said, "the goal is HK$ 50 million, when it reaches HK$ 10 million box office Angela would pay the bill first." He also praised his co-star Angela for her hard work.
Angela revealed that she was very grateful for Ah Chung's recommendation of her to the film company for the audition, from which she would get the chance to perform. Playing a single mother in the film, she stated the biggest difficulty was that in real life she has not have a child yet and very rarely came in contact with children. She said, "Off screen I would always go out with my on screen daughter Anna to play, and realize that I kind of like being with children."
Speaking of recent rumors with Edan Lui Cheuk On, would she invite him to watch the movie? She said that they were just regular friends and denied that earlier they went to see Ah Chung's concert together. Ah Chung also explained that they went to support him separately. Would she ask Edan to support her at the movies? Angela said, "I didn't ask him to watch. (Would you text him to?) If he wants to watch he would!"