courtesy of on.cc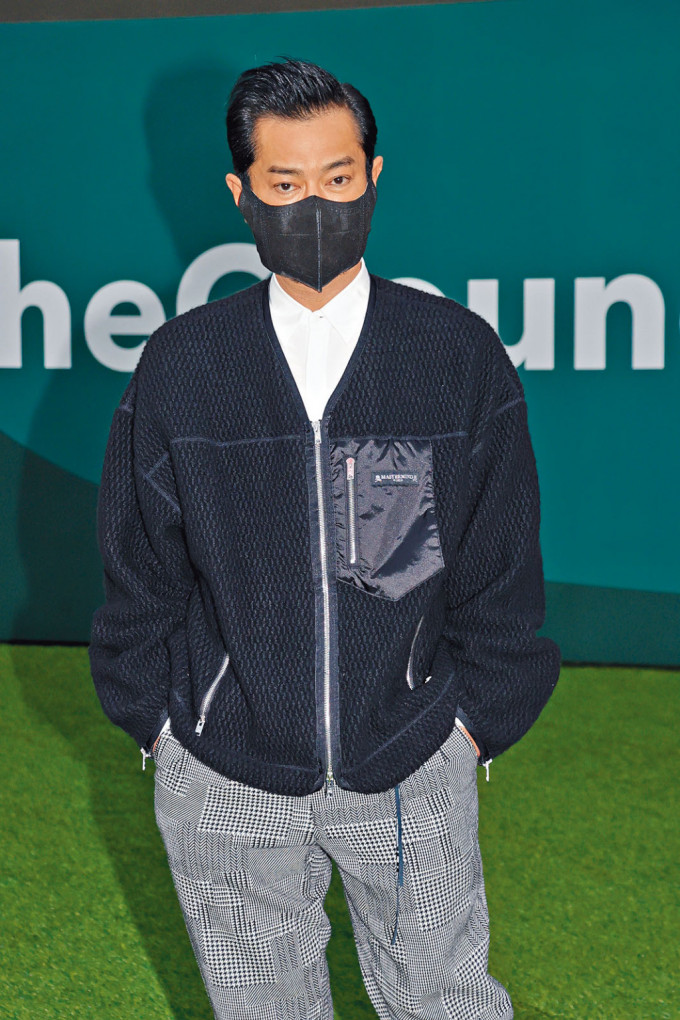 Despite last night's "perfect finale", Louis Koo said that there might be more promotions later
courtesy of singtao.com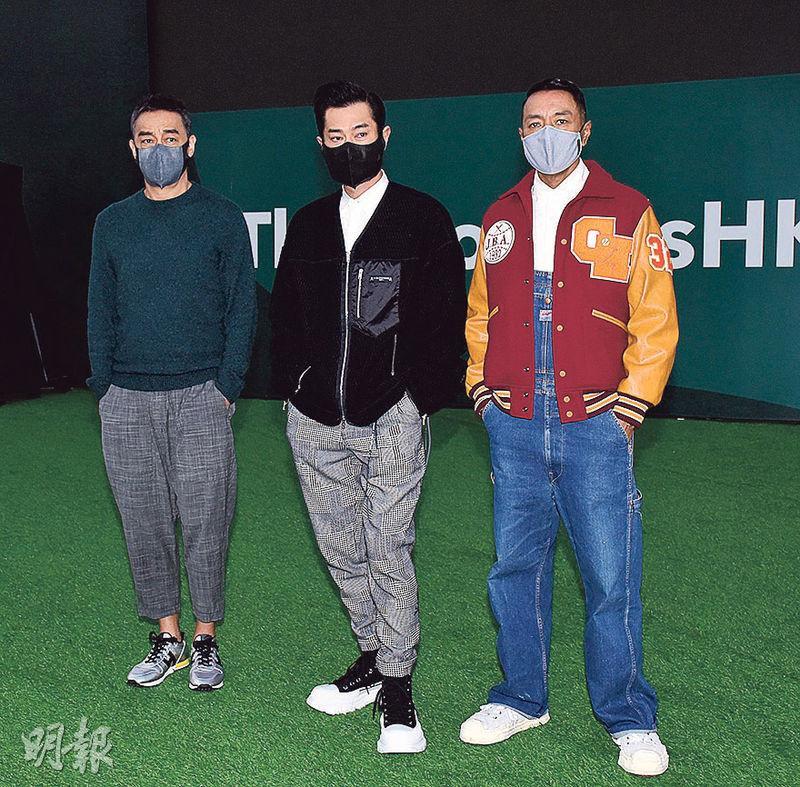 The WARRIORS OF FUTURE (MING YUT JIN GEI) perfect finale outdoors screening took place yesterday evening near the Hong Kong Observation Wheel. The theme was "The Finale and The Future". The venue could hold 384 viewers, the outdoor screening was 93.75 square meters (around 1,000 feet). Attending guests included producer Louis Koo Tin Lok, director Ng Yuen Fai, Sean Lau Ching Wan, Philip Keung Ho Man, Tony Wu Tsz Tung, Chu Kam Yin, German Cheung Man Kit, Ken Law Ho Ming, Ng Siu Hing and others. Koo Tin Lok brought a never before seen video, which actually was the test footage for the next science fiction film TIN TAI (STAIRWAY TO HEAVEN).
Koo Tin Lok thanked the Hong Kong people for their support, and announced that the film has become the first Asian film to exceed HK$ 83 million at the Hong Kong box office. He said that this was only the beginning, and promised everyone that the future would be even better; in addition ANSONBEAN (Chan Ngai Sun) and Winka Chan Wing Ka also performed the WARRIORS OF FUTURE film theme song TOMORROW OF TOMORROW.
Koo Tin Lok said that WARRIORS OF FUTURE was just made available on streaming platforms, received decent response and promoted the film around the world. Ching Wan admitted that he has not promoted overseas in a very long time and agreed with Keung Ho Man that when actors personally promoted overseas the results would be even better. He believed that later he would have even more opportunities to travel and he that Goo Jai would wear the armor and fly over.
Due to the success of the film, Goo Jai wanted to hold this party style outdoor screenings to show some secret confidential footage to the live audience for a perfect finale. The video was the never before seen test footage for the next science fiction film TIN TAI (STAIRWAY TO HEAVEN). In it Koo Tin Lok fighting in an armor with robots in space.
Lau Ching Wan said about the box office, "The feeling is very strange, everyone has paid so much effort. In particular Koo Tin Lok was the hardest working, but I didn't know that actually even children could watch this movie!" Goo Jai explained, "This movie really has many children viewers, half the audience, some are only 2 or 3 years old!" Goo Jai also mentioned that he just received a letter from a school headmaster, thanking him for bringing out the message of protecting the environment and encouraging him to keep working hard. Ching Wan agreed, "I have never made such a positive, such an innocent film that has attracted so many children to watch. A movie with such a positive environmental protection message was something that I could never imagine. You can see how strange Hong Kong film is, the environmental protection movie would still have viewers and market, only that it has a science fiction package." Goo Jai added, "The film is about disease, war, and climate change. When it was written none of there was around, now all of them are happening. No one should think that science fiction would have nothing to do with them. So teachers and parents would bring children to watch this movies, to educate them to love and cherish the Earth."
Goo Jai said that he has never watched a movie outdoors. I only drove by this outdoors screening venue at Central. He felt that it would be decent for a concert too. Ching Wan jokingly asked Goo Jai to call the concert SINGERS OF FUTURE. Koo Tin Lok immediately replied, "I will think about it in the future."
Speaking of Christmas, Goo Jai said that in past years he would have a feast with his family. However this year he would have to work on a movie, thus now he still remained his facial hair for the look in the film. Ching Wan pointed out that he would hold a small party, but since he saw the recent positive number on the rise he would be more careful. "If you want to hold a small party there is a way, you can test the rapid test first then send it to everyone; or if you have throat discomfort then don't attend!" Goo Jai said, "I earlier attended two events, everyone did a rapid test before hand, but two days later someone at the venue would test positive. Mine kept testing fine." Ching wan joked, "Now after going out I wouldn't go home to sleep, but in the past two or three years I only went out once to eat. However in the end I still went home to sleep, haha!" As for vacation it would depend on the pandemic condition overseas. Goo Jai suggested for him to wear the armor to dinner. Ching Wan joked that he did not have a female armor for his wife. He even said that if he was single it would not matter, he was afraid that he would be a super spreader if he tested positive. Ching Wan said that he was "swatting flies" right now as he would not begin work until next year. Keung Ho Man would have to spend Christmas and New Year in Penang for a movie.