Donnie Yen has put a lot of thought into making a different Kiu Fung
courtesy of on.cc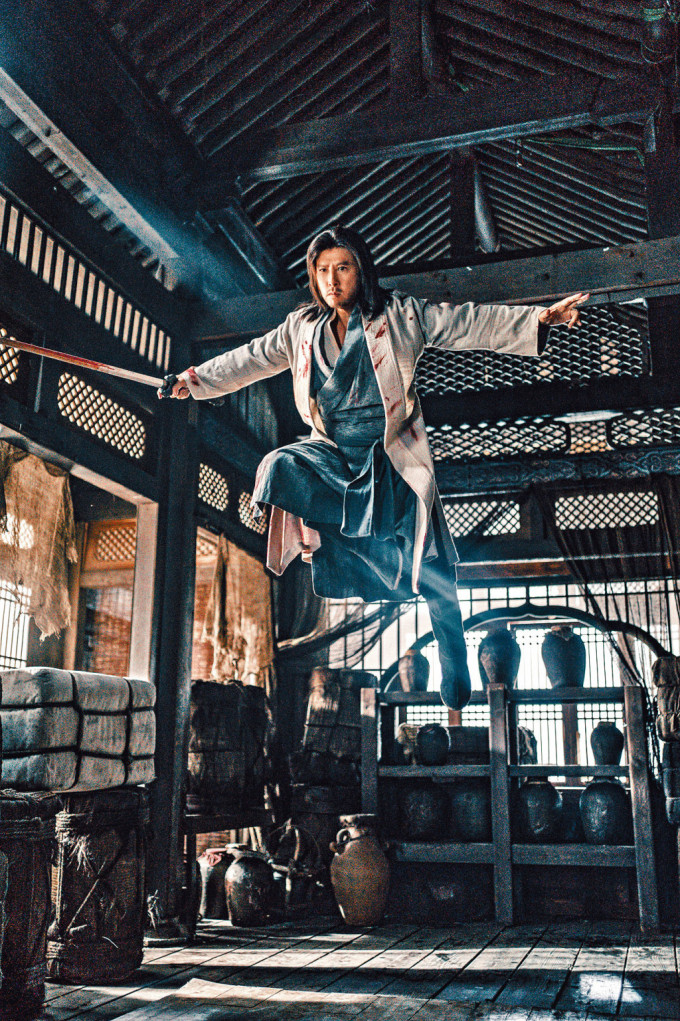 courtesy of singtao.com
The Donnie Yen Chi Tan produced, directed and starred SAKRA (TIN LUNG BAK BO ji KIU FUNG JUEN) will open before the Lunar New Year on January 19th next year. In order to interpret a different Kiu Fung, Chi Tan spent a lot of thought on weapons and characters. Among them he even invited Tsui Siu Ming who has been away from the silver screen for many years to play "Kau Mor Chi". They even had a focus duel scene in the film.
The new film would be based on the character in Louis Cha (Jin Yong)'s DEMI-GODS AND SEMI-DEVILS (TIN LUNG BAK BO). Playing Kiu Fung, Yen Chi Tan said that after years in film he has already different characters. Thus he really wanted to make a wuxia film about honor and heroics. He said, "I feel Kiu Fung is a very charming character. Aside from being very skilled in kung fu, he is also proud and has the character of a forthright hero. No matter how others framed and insulted him, he still took on everything. He had an infinitely strong inside and tolerance." Yen Chi Tan felt that the character and the story of Kiu Fung would also be a type of inspiration and encouragement to the modern people. "No matter how much condemnation he suffered, as long as he had no shame in his heart Kiu Fung would still brightly face everything."
The easiest to see change with Kiu Fung's character in Yen Chi Tan's hands would be his weapon. Yen Chi Tan said, "Kiu Fung mainly used the dog beater staff, but since it is an adaptation I don't have to follow the original story exactly. One of the best fighting heroes in the world should excel with any and all weapons. Thus in the film after leaving the Beggars' Gang, Kiu Fung would use other weapons. In particular he even use the treasure sword that Ah Ji stole from her father Duen Ching Shun."
Chi Tan admitted that every character has been thoroughly considered, as he studied how to find an actor who was close in aura and would be able to play the character the best. "In my heart Kau Mor Chi is highly respected and also needs an actor with years of martial art film experience. I immediately thought of Brother Siu Ming! Although he has not acted in awhile, he would instead bring freshness to the audience." Chi Tan also spent just as much thought on the concept of this character's weapon. "We deliberately spent time to study Kau Mor Chi's weapon. According to the shape designs of the Tibetan history at the time, preserved its monk's spade shape and even deliberately extended the entire weapon."