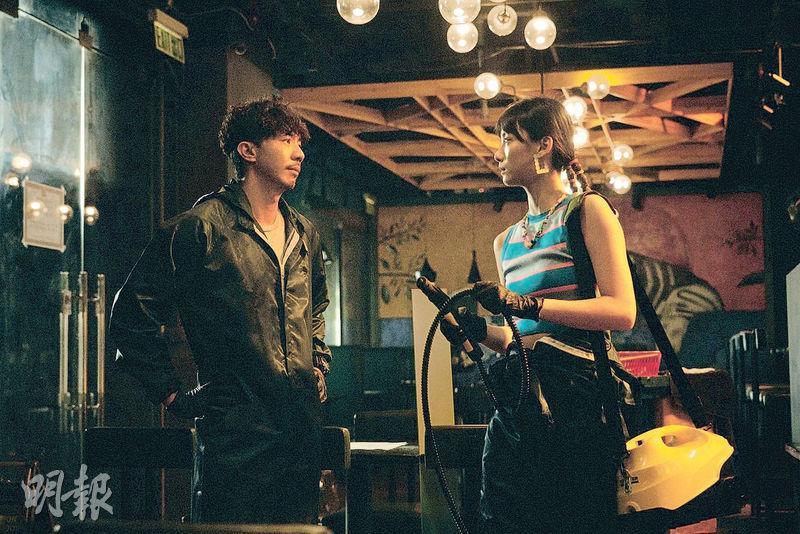 Stars Louis Cheung and Angela Yuen would carry the load of THE NARROW ROAD audience appreciation events
THE NARROW ROAD's director Lam Sum earlier bid farewell on social media and revealed that he has already left Hong Kong
courtesy of mingpao.com
Louis Cheung Kai Chung and Angela Yuen Lai Lam with THE NARROW ROAD (JAK LO MEI CHUN) last month did not win their Golden Horse Award lead acting nominations, but Wong Yan won Best Original Film Music. NARROW opened on the 22nd in Hong Kong but had few shows on the schedule. Its opening box office was only around HK$ 100,000. Director Lam Sum said that his first commercial feature film might also be his last. Earlier he bid farewell on social media and said that he has already left Hong Kong.
Lam Sum thanked the film company colleagues for giving him the opportunity to personally witness THE NARROW ROAD's release. "For me it is as emotional as winning the World Cup. This is my first commercial feature film, and it also might be the last one (I am very aware). Over the past few days I participated in many after screening talks and audience appreciation events, had the rare opportunity to have exchanges with the audience in person. I have no regret in this life. So even when I learned that the starting box office performance wasn't ideal (Today seems a little better than yesterday, but it probably wouldn't pass HK$ 200,000), I wouldn't be disillusioned because I know I have already done all I could. Permit me to say something old fashioned, THE NARROW ROAD is my love letter to Hong Kong and its people. If you haven't seen it yet, properly grasp the opportunity this Christmas. I don't know if you would get to later. Thank Heaven for everything I have been given, thank you family and each and every friend! Thank you Hong Kong!"
THE NARROW ROAD's audience appreciation duties would fall on the leads Cheung Kai Chung and Yuen Lai Lam. Yesterday they went to many districts for 9 audience appreciation shows. Some online felt tense for this movie, saying that few cinemas have scheduled it for release and the shows were "heaven and earth" shows -- only the earliest and the latest shows and the box office would be affected. Some said that only 8 viewers were at the show. Veteran media person Tsang Chi Wa also promoted the film online hard. "During the Christmas holiday, let's go and see THE NARROW ROAD for something warm and relatable. He even said that anyone not satisfied after watching could ask him for a "personal refund".