Fala Chen would spend Christmas with her family then join the production again
Terrance Lau, Nick Cheung
courtesy of on.cc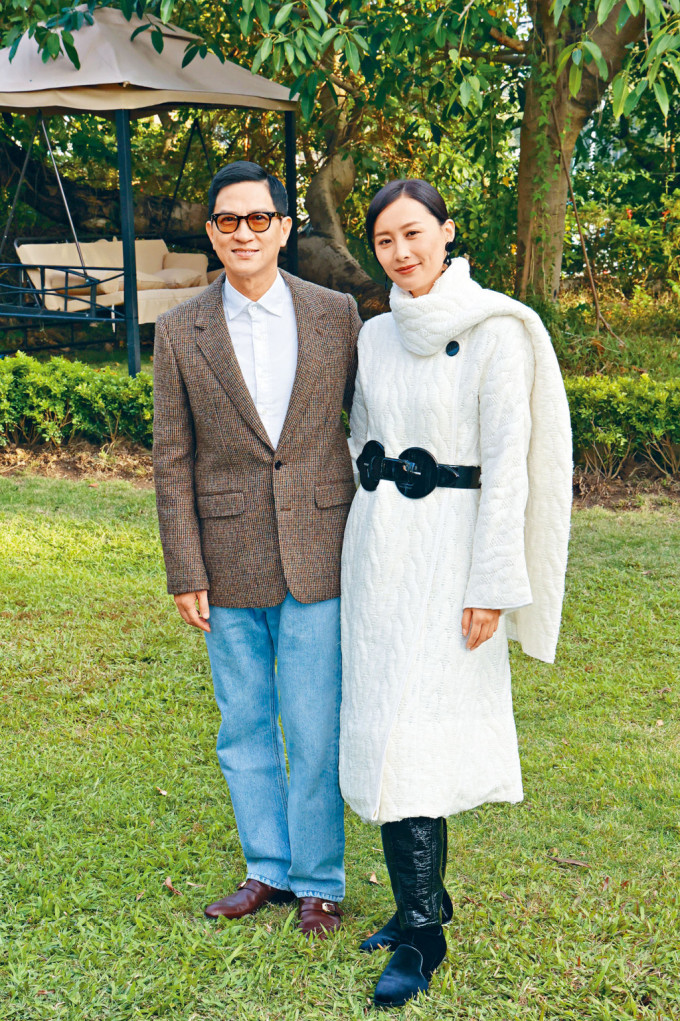 Fala Chen has always wanted to work with Nick Cheung
courtesy of singtao.com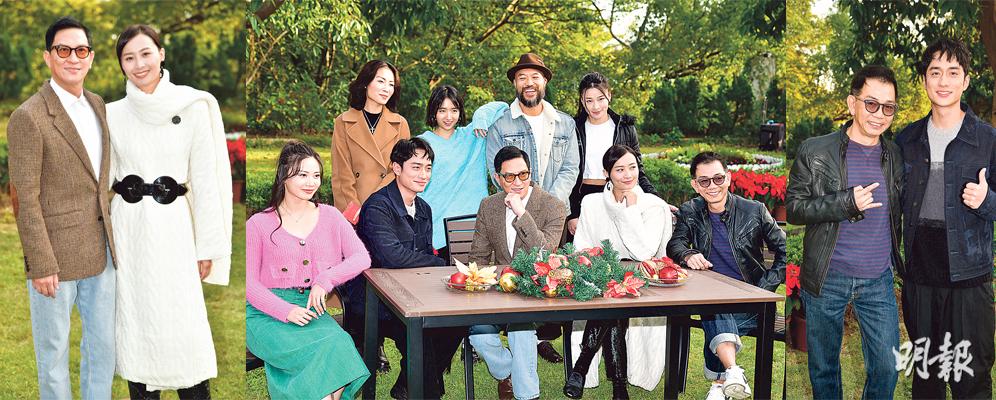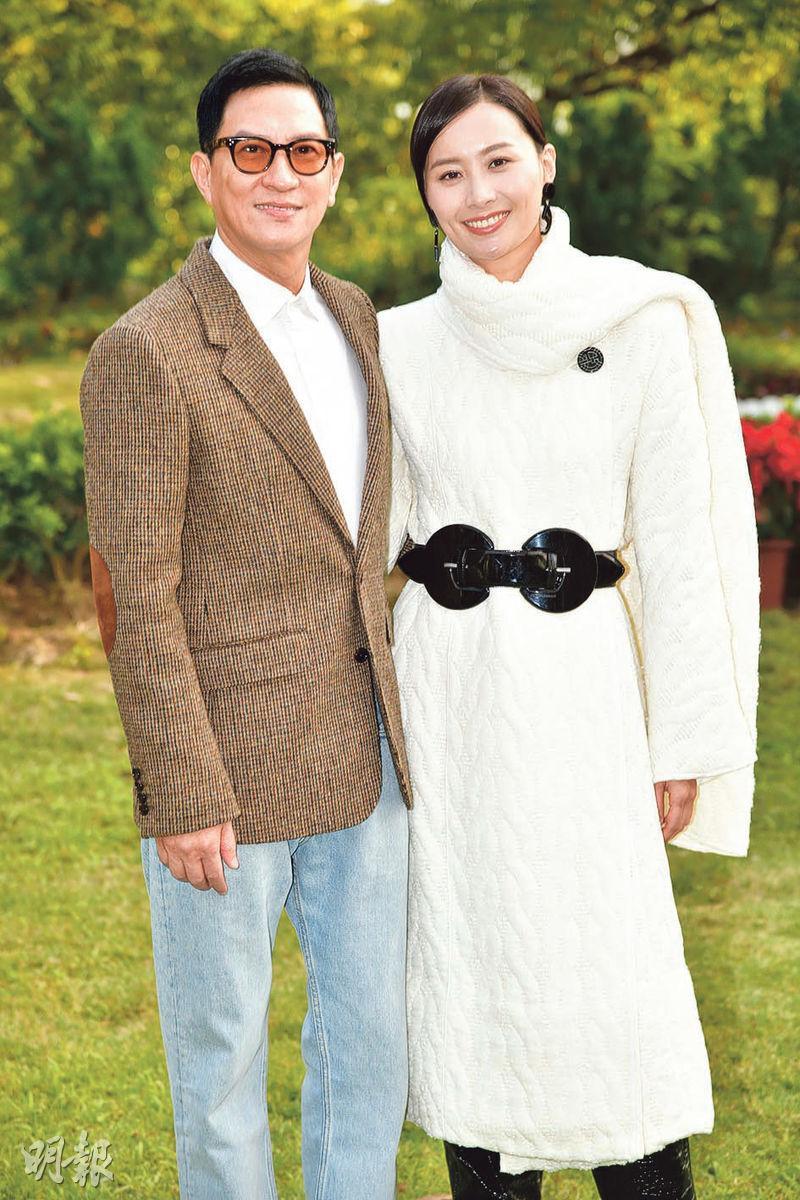 Nick Cheung praises Fala Chen for her loyalty and for returning to Hong Kong to make his movie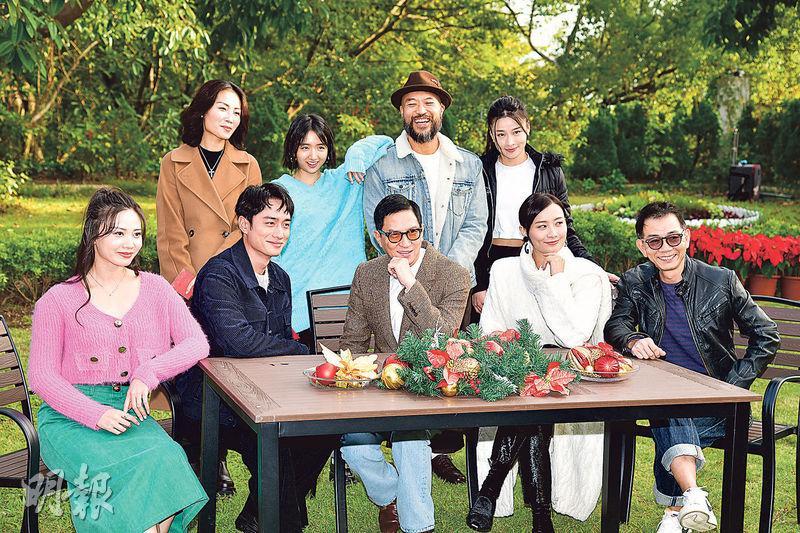 Nick Cheung asks his cast to pose for the photo opportunity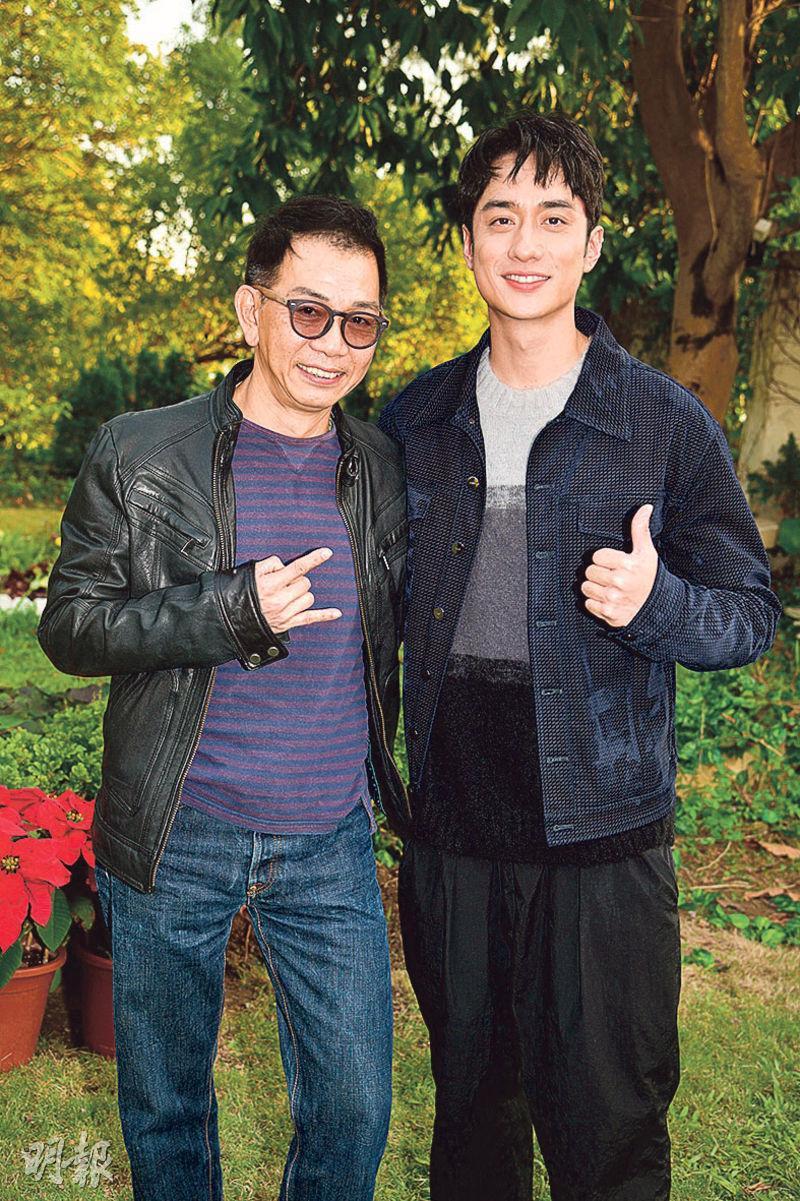 Ben Yuen and Terrance Lau play father and son. Yuen calls his "son" handsome
courtesy of mingpao.com
The Nick Cheung Ka Fai written and directed film THE SHADOW OF REDEMPTION (SHOOK MUNG) yesterday held a production start worship ceremony in Tuen Mun. Ka Fai led the cast that included Fala Chen, Terrance Lau Chun Him, Ben Yuen Fu Wa, Rebecca Zhu Chenli, Natalie Hsu (Hui Yan Yi) and others in a roast pig cutting ceremony. He also gave the actors lai see. Ka Fai and Fala in the film would play a couple with mental illness. Would they have any intimate scene in the film? Ka Fai joked that as a director he of course had to benefit himself, so he would not skip the intimate scene.
As a fourth time director, Ka Fai said that this time would be another drama. In the story he and Fala would play a couple with mental illness. They faced a lot of pressure from life, being forced to face the cruelty of reality and thus constantly had nightmares. They ran into Lau Chun Him and Zhu Chenli's medical team. How did Ka Fai get Fala to take the role? Ka Fai joked that he did it with enthusiasm. "The most important is to be enthusiastic, Fala is very loyal. Her loyalty isn't to me, but to Hong Kong. Coming back from so far away to make a movie, she has ben very helpful so I really thank her. In addition since some of the funding comes from the Film Development Fund, everyone is duty-bound."
Fala who has not made a Hong Kong film in a long time said that she was not yet used to the production. Instead Ka Fai's passion moved her. When she saw a group of young workers hard at work, she felt that they would be the hope of Hong Kong film. She also said, "I have always wanted to work with Brother Ka Fai. This would be our first collaboration and we would play a couple." Would they have any intimate scene in the film? Ka Fai Joked, "Of course I have to benefit myself, the intimate scene would be very passionate. Why else would I be the director?"
The film would shoot until mid January. Have Fala's husband and daughter come along with her? Fala said that neither has, but later she would go back and spend Christmas with them. Then in January she would return to Hong Kong to continue the shoot.
The Messi led Argentina team won this World Cup. With his resemblance to Messi, Ka Fai immediately became the target of online discussions and photoshop fun. Ka Fai said that he watched the match since he was off from the shoot, but because he had an early shoot the next day he did not watch it to the end. This year's film subjects have been rather heavy, would he consider making a movie about soccer? Ka Fai joked, "A movie about a Fa Gwut Lung and Messi crossover would be pretty decent."
In addition, Yuen Fu Wa earlier was revealed to be applying for a marriage certificate. He said, "I just applied, I still have to see if anyone would object. As for the wedding it may need to be postponed. My wife has been lucky for me recently and suddenly I got a lot of work, and we would have to wait for friend and family to return from overseas."
Playing father and son for the first time with Yuen Fu Wa, Lau Chun Him would play a psychiatrist, have a lot of emotional scenes and help Cheung Ka Fai and Fala Chen to resolve their couple issues. He said, "Just like Ka Fai has said, everyone has a hook in their hearts. I have to see how to help them resolve it in their lives."