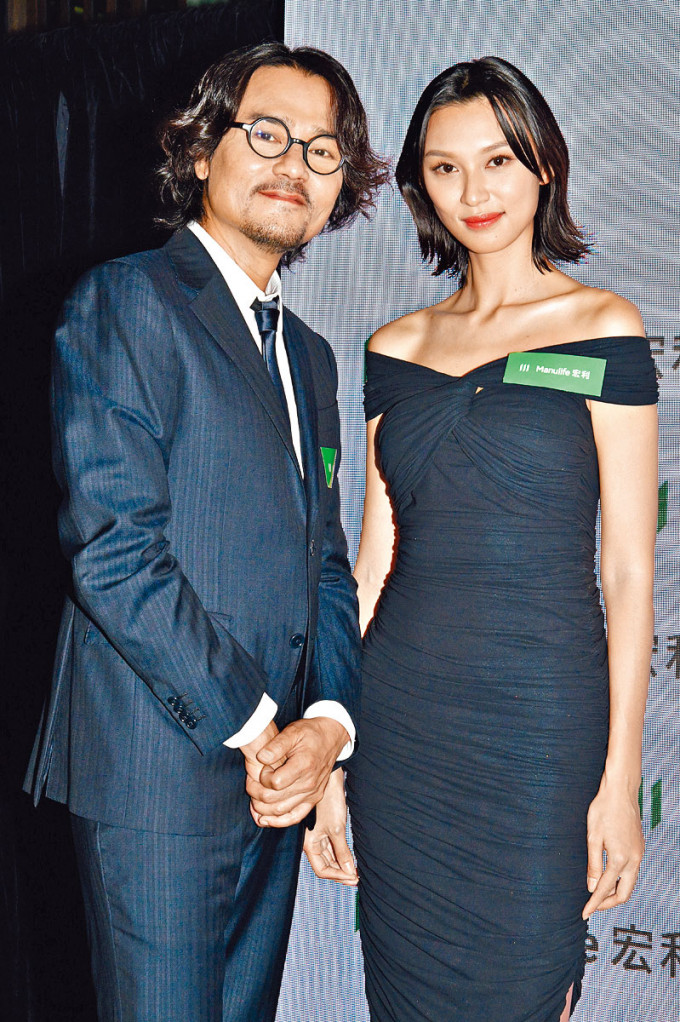 Gordon Lam has recovered from his earlier injury and Louise Wong would fly to Australia with her family
courtesy of singtao.com
Louise Wong wears flats to accommodate Gordon Lam's height
courtesy of on.cc
Gordon Lam and Louise Wong attend an event. Gordon Lam says that Patrick Tse has no problem with his health and tells everyone not to worry.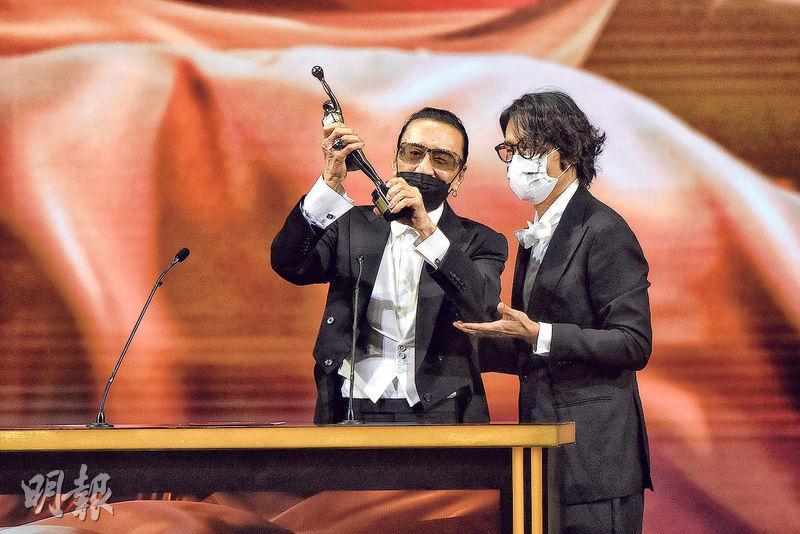 Gordon Lam earlier kept a close eye on Patrick Tse. The internet called him warm and gave him the nickname "Tse Ka Tung".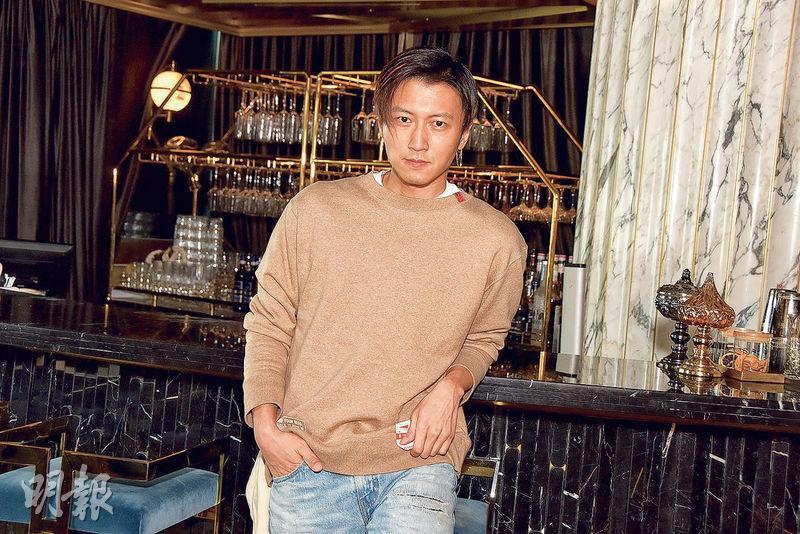 Nicholas Tse was working in the Mainland and unable to accompany his father Patrick Tse to the Hong Kong Film Award, so he asked Gordon Lam to watch over him
courtesy of mingpao.com
Gordon Lam Ka Tung and Louise Wong Dan Nei yesterday attended an insurance event. Lam Ka Tung mentioned "Sei Gor" Patrick Tse Yin's health issue, saying that "Sei Gor" before the award ceremony due to dental work had to adjust and clarified that he did not have a stroke.
Lam Ka Tung and Wong Dan Nei after the film ANITA worked together again on a commercial as a special agent couple, with highly difficult stunts on the wire and bending. However the toughest for Ka Tung was asking Wong Dan Nei to wear flats to accommodate his height, which made him feel a little self pity.
Earlier winning the Hong Kong Film Award Best Actor, "Sei Gor" Tse Yin was accompanied by Ka Tung. "Sei Gor" did not speak to the media either. When he accepted the award his health condition did not appear to be as it was before, making people worry about his health. Ka Tung said, "As far as I know there is no need to worry. Maybe it's old age, and that night went really late, the elderly are used to going to bed and getting up early. I was afraid that he would get sleepy." Ka Tung revealed that he has always stayed in touch with "Sei Gor", occasionally they would meet for dinner. He looked very energetic, but he would easily get tired when it got too late. Many online praised Ka Tung for being closer to "Sei Gor" then his own son Nicholas Tse Ting Fung and called him "Tse Ka Tung". Ka Tung said, "Don't say that, Ting Fung called me and asked me to take care of his Papa. No one should prop me up to the pedestal, as the younger generation and producer it's my duty to take care of 'Sei Gor'." He was helping Sei Gor all night during the Hong Kong Film Awards. He said that "Sei Gor" was not immobile, just that he had to wear sunglasses so he naturally did not move as well. Ka Tung said, "I of course have to help him with keeping his image, so I could lend him a hand."
"Sei Gor" in the past has been very lively in past interviews, but when he won the Best Actor awards he did not give a speech. Ka Tung said, "It's hard to say too much, which would lead to a lot of speculation. I told 'Sei Gor', say what you want to say, if you don't want to then don't. He might not be able to see the (live) director's gestures, so he was afraid that he would keep talking and be unable to stop." Some online noticed "Sei Gor" drooping lips and questioned whether he had a stroke? Ka Tung explained, "Don't worry, earlier he had a dental work done, a major one. The process would take a little time to get used to. He didn't have a stroke." Ka Tung even revealed that "Sei Gor" back stage even asked him when would the next movie be.
In addition, Ka Tung earlier suffered an injury while working on a film. He said that he recovered very quickly. Men would always have some scars and he would not have any trauma from it.
As for Wong Dan Nei she originally had to attend the ViuTV original series' production start ceremony, but because MIRROR's concert accident it was cancelled. She said that the team has been in production. She had scenes with both leads George Au Chun Ho and Marf Yau Yin Tung. The production was heating up, just without MIRROR members. She also pointed out that after finishing the jobs on hand, she would fly to Australia to cheer on her husband Adason Lo Hau Yung's return to school and travel.