Mabel Cheung rides in the hearse to the crematorium to send Alex Law on his final journey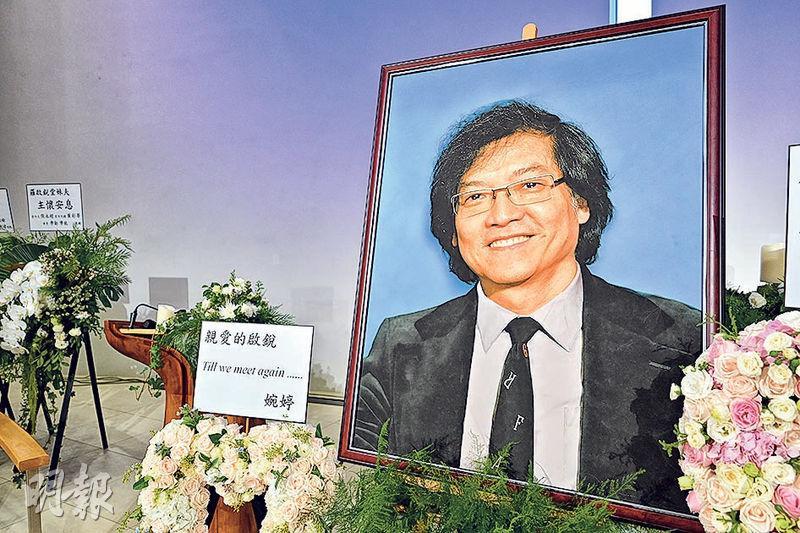 Alex Law's farewell ceremony took place yesterday. He was 69.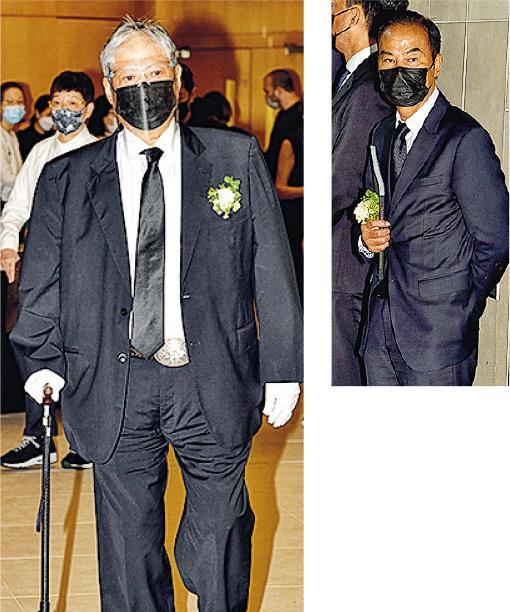 Pallbearers Sammo Hung and Simon Yam
courtesy of mingpao.com
Famous screenwriter and director Alex Law Kai Yui passed away early last month at age 69. Yesterday a farewell ceremony took place at the Methodist International Churt. Law Kai Yui's friends Sammo Hung Kam Bo, Simon Yam Tat Wa, Andrew Lau Wai Keung, Shi Nansun and Elaine Jin (Kam Yin Ling) were among his pallbearers. Director Fruit Chan Gor, Ann Hui On Wa, Joe Chan Sin Chi, Nina Paw Hee Ching, Tina Lau Tin Lam and Winnie Yu Tsang saw their friend off on his final journey. None spoke to the media.
The farewell ceremony was completed around 11AM. Law Kai Yui's nephew carried his photo out of the church. Mabel Cheung Yuen Ting followed in sorrow and remained silent throughout, she followed the hearse as a part of the family and headed toward the Diamond Hill Crematorium.