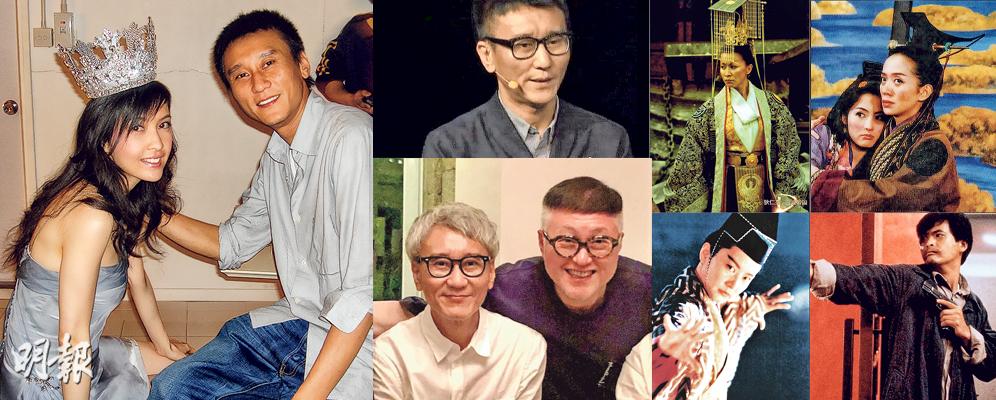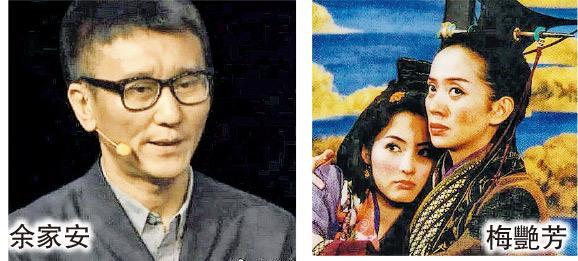 Yu Ka On was Anita Mui's official costume designer. He was responsible for her costumes in her film WU YAN
Chow Yun Fat's A BETTER TOMORROW "Mark Gor" look came from the hands of Yu Ka On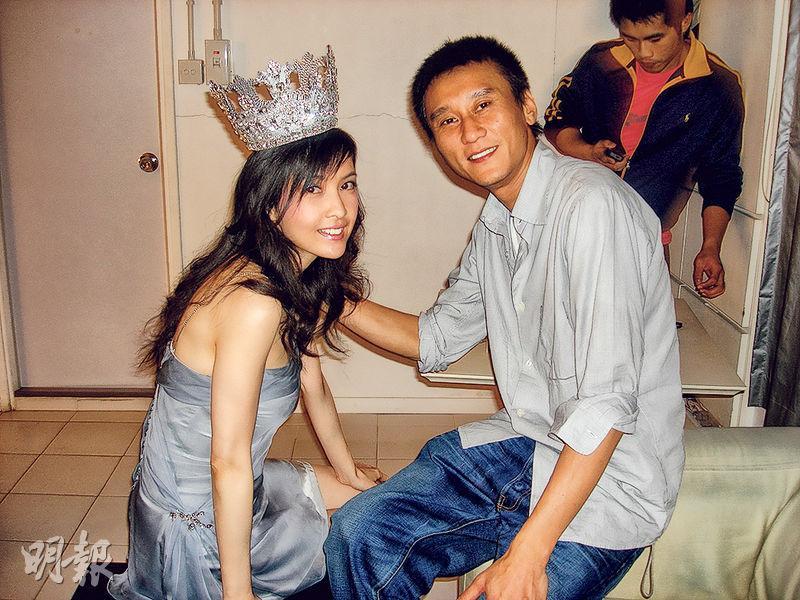 Last night Vivian Chow posted a photo with Yu Ka On from 2006. "Dear Bruce, thank you for your care and love since the beginning of my career. Whether from concerts, albums, movies, I have too many, too many beautiful memories. May you rest in peace."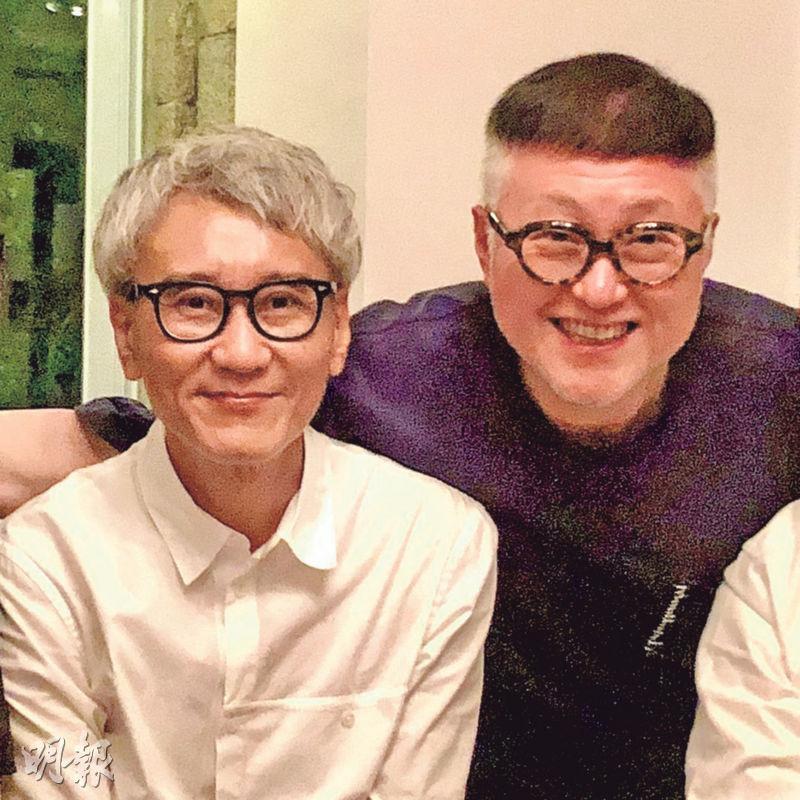 Vincent Kok (right) posts a photo with his late friend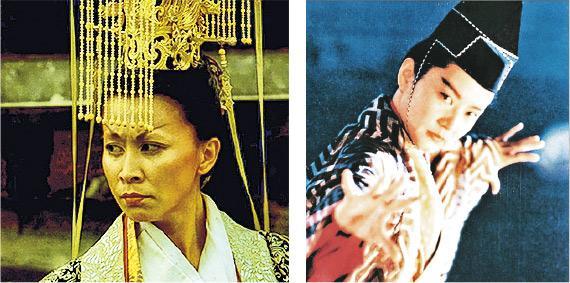 DETECTIVE DEE AND THE MYSTERY OF THE PHANTOM FLAME and THE SWORDSMAN II won Yu Ka On Hong Kong Film Awards Best Costume and Make Up Design
courtesy of mingpao.com
Famous Hong Kong art director, costume and make up designer Bruce Yu Ka On passed away on July 28th (Thursday). Winner of the Hong Kong Film Award Best Costume and Make Up Design Award three times, he was also the late superstars Leslie Cheung Kwok Wing and Anita Mui Yim Fong's official designer. The classic looks of Ah Mui's record MIRROR FLOWER WATER MOON and Chow Yun Fat's A BETTER TOMORROW (YING HUNG BOON SIK) Mark Gor all came from his hands. Tsui Hark, Vincent Kok Tak Chiu, Vivian Chow Wai Man, directors and actors who have worked with him yesterday eulogized him upon receiving the news.
The Hong Kong Film Art Society last night issued the obituary on behalf of Yu Ka On's family. "It is with a heavy heart that we inform everyone, Mr. Yu Ka On left us peacefully on July 28th 2022. The most beautiful is life is on top; it is the scenery along the journey. All the beautiful scenery he has already been to, he must have no regret. Life is unexpected, there is a time for everything. Cherish the present. The family thanks everyone for their concern and sincerely plead with friends to give us some quiet space. In regard to Mr. Yu Ka On's funeral arrangement, further notice will be made later."
Director Tsui Hark worked with Yu Ka On on YOUNG DETECTIVE DEE: RISE OF THE SEA DRAGON (DIK YUN KIT ji SUN DOH LUNG WONG) and other films. Yesterday he posted, "Mr. Yu Ka On, a war buddy of many years. Now we reluctantly part. Thank you for your care over the years. May you rest in peace in Heaven." Shi Nansun felt the news of Yu Ka On's death was very sudden and expressed that she was very heartbroken. Tin Kai Man confirmed the news of Yu Ka On's death to the media and said that he was very saddened. He described Yu Ka On as the main pillar of the film art scene. His passing would be a tremendous loss to the industry. Kok Tak Chiu uploaded a photo with Yu Ka On and wrote, "Dear Brother Bruce, from my first time as a director you taught me many, many things. You were a good teacher and friend. My dear friend, RIP, miss you much!" Gordon Chan Ka Seung also wrote, "I met Bruce while working on A BETTER TOMRROW. Several clueless guys' numerous mess ups fortunately had the tolerance and the encouragement of the elders. I miss my days with him too much, but all I can do is only wish you a safe journey."
Mainland actress Yao Chen wrote, "In 2009 when I went to Hong Kong to make a movie for the first time, a stranger in a strange place, you were the only friend on the team who was willing to chat with me everyday. As we parted, you even gave me a book FANTASTIC DEER MAN, which remained on my bookshelf today. Later we reunited on the set of JOURNEY TO THE WEST: THE DEMONS STRIKE BACK, you were as happy as a child. I never thought that today when I read the news about you, it would be a passing. Mr. Yu Ka On, may you continue to be in the company of beauty in another world."
The Hong Kong Film Awards in 1993 (the 12th) first added the Best Costume and Make Up Design category. Yu Ka On with JUSTICE MY FOOT (SHUM SEI GUOON) and with THE SWORDSMAN II (SIU NGO GONG WU II DONG FONG BUT BAI) with William Chang Suk Ping received two nominations. In the end with THE SWORDSMAN II with Chang Suk Ping he became one of the first winners of this award; then with DETECTIVE DEE AND THE MYSTERY OF THE PHANTOM FLAME (DIK YUN KIT ji TUNG TIN DAI GOK) and JOURNEY TO THE WEST: DEMONS STRIKE BACK (SEI YAU FONG YIU PIN) he won the Best Costume and Make Up Design award again as well as being nominated on multiple occasions. In 2018 for example, he won with JOURNEY both was nominated for WU KONG and CHASING THE DRAGON (JUI LUNG) as well. At the 40th Hong Kong Film Awards last month, Yu Ka On with Yip Ka Yan with LIMBO (JI CHI) was nominated, but in the end lost to ANITA. He also was nominated for Best Art Direction many times and for the Golden Horse Award for Best Costume and Make Up Design and Best Art Direction. Movies like EIGHTEEN SPRINGS (BOON SUN YUEN), CITY OF GLASS (BOR LEI JI SING), WU YAN (CHUNG MO YIM), THE HEROIC TRIO (DONG FONG SAM HUP), SHANGHAI GRAND (SUN SEUNG HOI TAN), GEN X COPS (DUT GAING SUN YUN LUI) and RUNNING ON KARMA (DAI JET LO) all had Yu Ka On in charge of art direction or costume and make up design.