courtesy of on.cc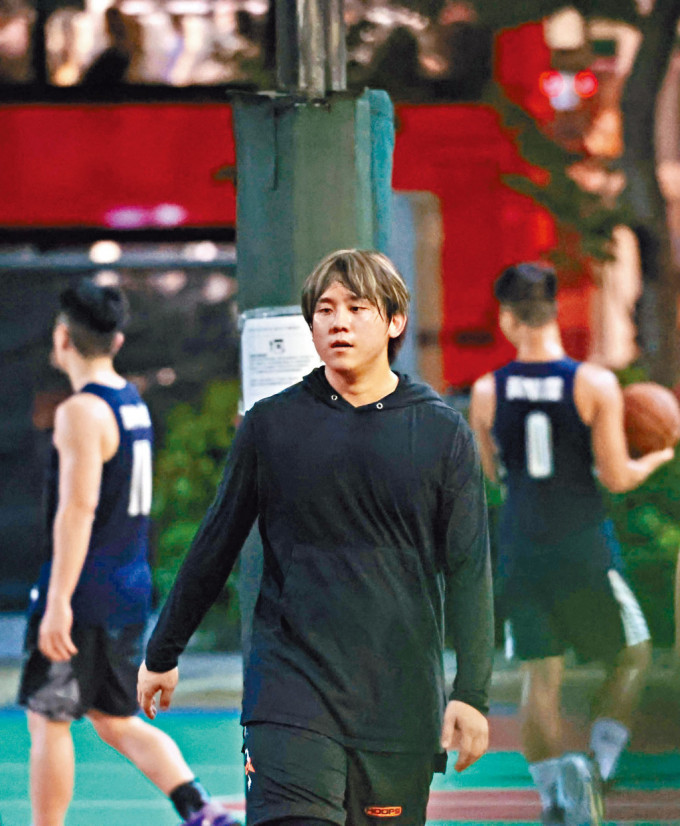 Keung To again plays basketball at Victoria Park
courtesy of singtao.com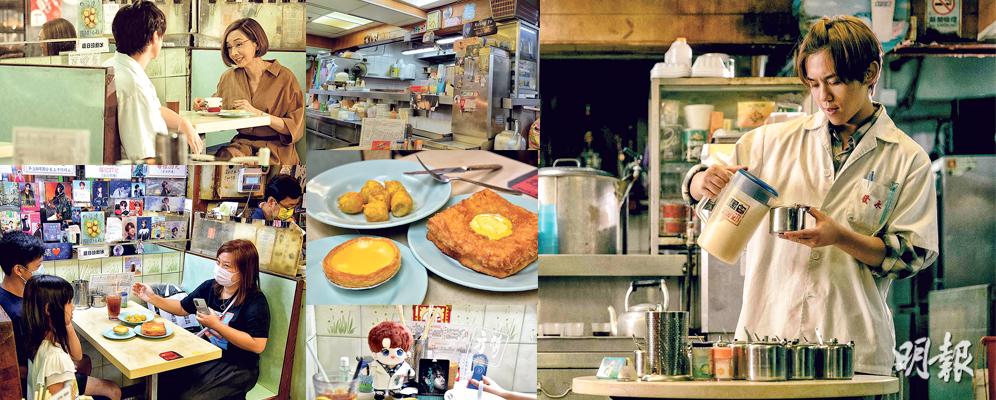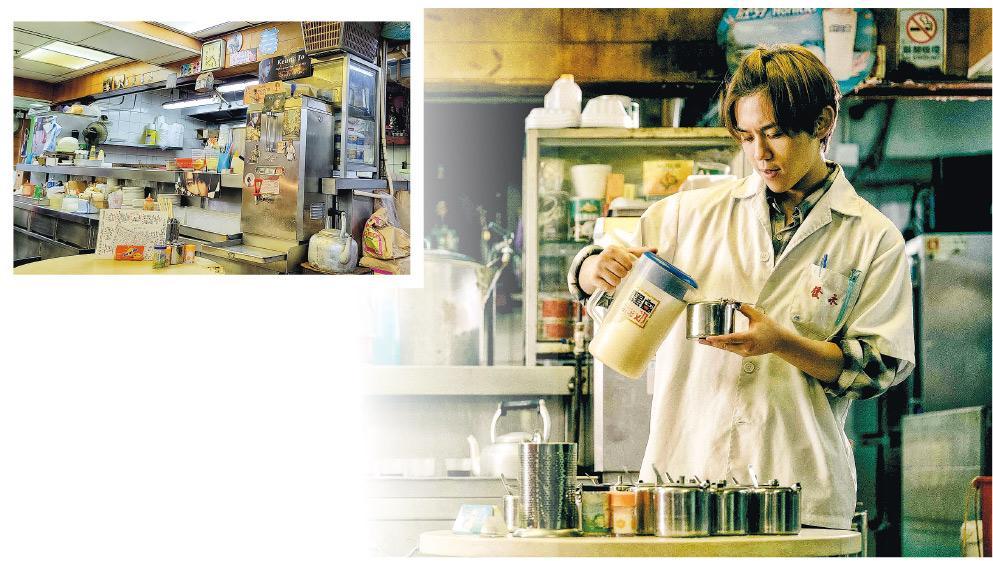 The wet bar where Keung To worked becomes a photo hot spot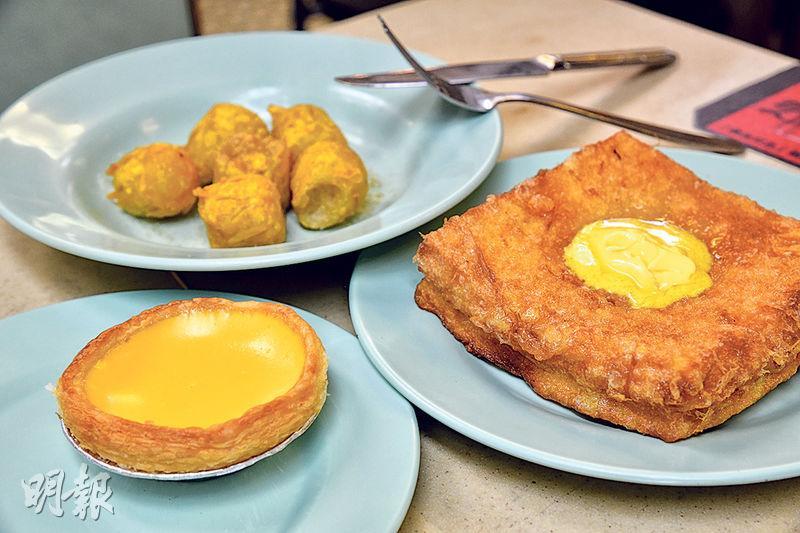 The "Keung To Meal" includes the custard tart he recommends, as well as his rumored favorites French toast and salt and pepper shu mai
"Ginger Candy" Mrs. Ng takes her children for photos in the spot where Keung To and Teresa Mo sat when she went to find him at the cafe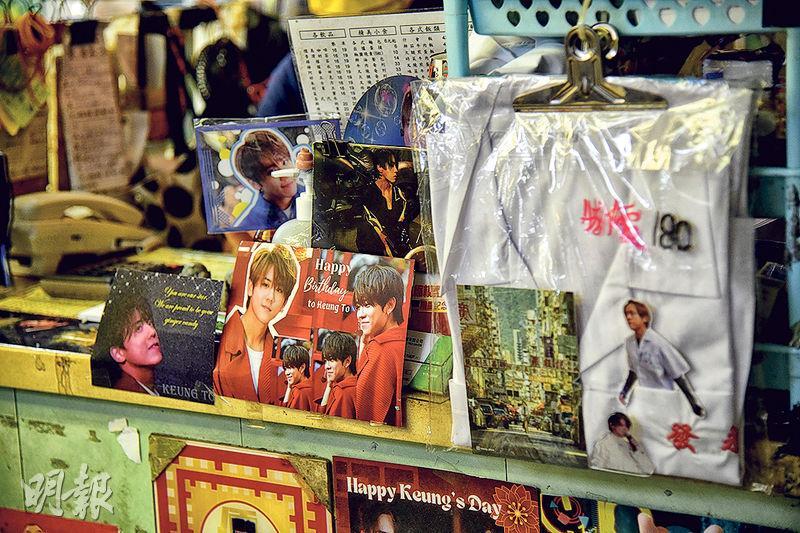 The coffee shop was filled with Keung To photos and even the uniform he wore in the film was for sale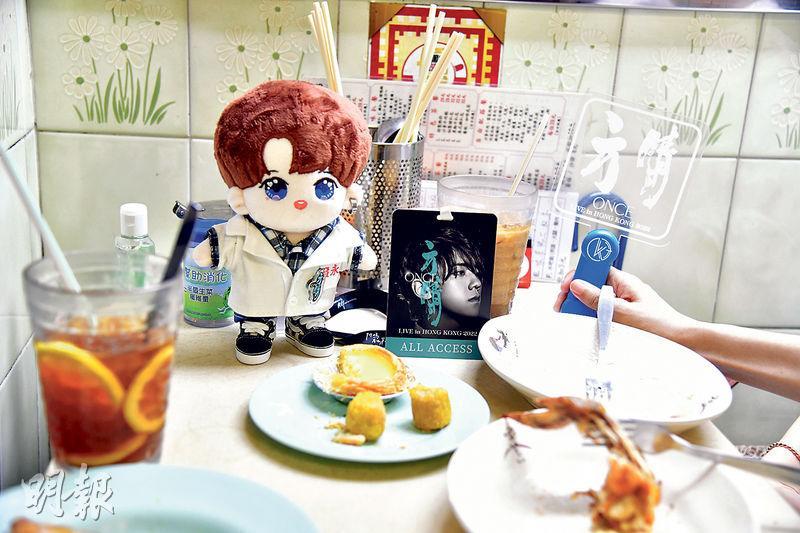 A fan brought a Keung To doll in a coffee shop uniform and MAMA'S AFFAIR merchandise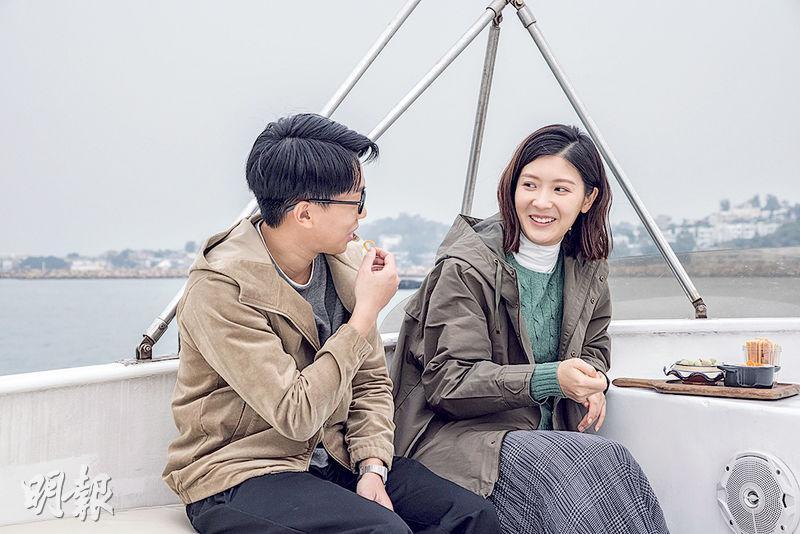 FAR FAR AWAY took HK$ 2.3 million to make, but even with HK$ 4 million at the box office director Amos Why still says the film has yet to break even.
courtesy of mingpao.com
The MIRROR members Keung To and Jer starred film MAMA'S AFFAIR (AH MA YAU JOR DAI YI GOR) opened this month. Due to the MIRROR concert accident last month, they immediately went on hiatus and the duo did not attend the film promotion. Director Kearen Pang Sau Wai on social media announced the Keung To performed film theme song NEITHER WIND NOR RAIN yesterday was released and said that the song brought her to tears twice. "The adjustment from the demo to the final edit was a journey, until I got Chan Wing Him's lyrics. The first time I heard the orchestral music recording from Beijing, I got goose bumps and was brought to tears again. With Fong Ching (Keung To's film character)'s singing, this truly was a song that belonged to Fong Ching as well as our film theme song." Many fans showed their support after watching the film. "A song that would move you to tears after each time you listened!"
MIRROR member Keung To and Jer Lau Ying Ting's film debut with Best Actress Teresa Mo Shun Kwan, the Kearen Pang Sau Wai directed new film MAMA'S AFFAIR (AH MA YAU JOR DAI YI GOR) had the two "sons'" surprisingly pleasant performance that kept viewers and MIRROR fans talking and generating decent word of mouth; MIRROR after the Hong Kong Coliseum concert accident announced a two months hiatus from work. Keung To and Jer were unable to participate in the film promotion, but Ginger Candy and Lau Lau Fan (fan nicknames) were not kept from supporting their idols. Some "Ginger Candy" even revealed that from advanced screenings on she watched the movie 10 times. MAMA'S since its official release on the 11th to Tuesday (16th) accumulated HK$ 12 million after 6 days. Two days ago it also made 1.3 million and became the single day box office champion. The coffee shop where Keung To worked in the film recently became a landmark for fans. The coffee shop manager said that since the film's release, business had an almost 30% increase.
Keung To in his film debut MAMA'S AFFAIRS played coffee shop employee "Fong Ching", who was discovered by gold label manager Yu Mei Fung and cultivated into an idol singer. Jer played Sister Mo's son Lo Tsz Hin. The film shot on location at the over 20 years in business, located in Yau Ma Tei Wing Fat coffee shop. With the "support" of Keung To, the neighborhood cafe turned into a "Keung To theme restaurant". Inside the shop was not only Keung To's photos at every turn but spots that appeared in the film, the booth, the wet bar and the cashier spot became top three photo hot spots. Even the employee uniform Keung To wore was for sale for HK$ 180. Yesterday many Ginger Candy brought their Keung To "coffee shop employee" doll for photos and ordered the "Keung To meals" of salt and pepper shu mai, French toast and custard tart. In the film Keung To recommended the custard tart to Sister Mo, and he was rumored to love salt and pepper shu mai and French toast.
"Ginger Candy" Ms. Lee came with friends. She said that she has seen MAMA'S AFFAIR 3 times. Because of her idol, she came to the coffee shop and took photos all over. She praised Keung to and Jer's performance as good beyond expectation, their mother and son relationships with Sister Mo was very touching. She said thanks to good actor Sister Mo's guidance, their acting didn't resemble those of rookies. "Although they regrettably couldn't attend the promotions, we would respect that, use practical action and buy tickets to support them. As far as I know, many viewers weren't Ginger Candy but still praised his good performance; proving that a good movie doesn't need promotion would still achieve good performance."
Another "Ginger Candy" Mrs. Ng brought her children for photos there and said that she has seen her idol's new film 10 times. "The story is relatable, actors' performance is very fitting. So the overall performance is extremely good, especially Keung To. His emotional scene performance exceeds that of a new comer. I give him a score of 100. Jer's acting also is a big explosion, I thank the director and Sister Mo's skills as they successfully bring them into character."
The coffee shop manager revealed that since the MAMA'S AFFAIR release, business grew by almost 30%. Everyday around 200 "Keung To Meals" were sold, and fans bought the employee uniforms. 100 have already been sold.
MAMA'S AFFAIR after 6 days in release, as of the 16th it accumulated over HK$ 12 million; two days ago was a non public holiday, it still made HK$ 1.3 million, topping the single day box office chart. If the trend would continue by the weekend the film would have hope to pass HK$ 20 million.
The Amos Why directed, Kaki Sham, Jennifer Yu Heung Ying and others starred FAR FAR AWAY (YUEN LOI SHAN KA LA) has reached HK$ 4 million. Amos Why said that the good performance had to do with the increase of shows by 20 to 25%. As for individual small businesses releasing ticket stub discounts to help with FAR FAR AWAY, he was very touched and thanked them for their support. Speaking of FAR's good word of mouth, he said, "The happiest is when at audience appreciations I saw viewers buying tickets and heard their laughter at the movies. After the show they were willing to chat and have exchanges with me. With the HK$ 2.7 million production cost, has the film broken even or even made a profit yet?) Actually at least half or even more would go to the cinemas, and several hundreds of thousands had to be taken out for marketing and distribution cost. So it has not made a profit yet." As of the 16th, FAR has been in release for 13 days. Amos Why said that he hoped to be able to continue the run and have even higher box office. "However it's not my call, it's up to the viewers. As long as viewers buy tickets, the movie would be able to continue to run; without viewers buying tickets and going to the movie, cinemas would cut shows. We absolutely have no say, only the viewers and the cinemas do. In addition two Hong Kong films CHILLI LAUGH STORY (HOP GA LAT) and DETECTIVE VS. SLEUTHS (SUN TAM DAI JIN) made HK$ 30 AND 15 million respectively.