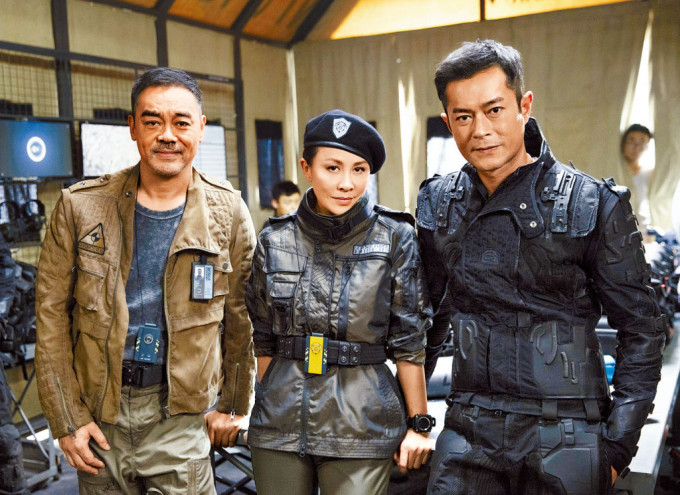 The golden team of Sean Lau, Carina Lau and Louis Koo makes the movie even more attractive
courtesy of singtao.com
The Louis Koo Tin Lok produced and starred, Sean Lau Ching Wan, Carina Lau Ka Ling, Philip Keung Ho Man, Tse Kwan Ho starred, Nick Cheung Ka Fai guest starred first Hong Kong science fiction film WARRIORS OF FUTURE (MING YUT JIN GEI) will open on August 25th. Goo Jai stressed, "Hong Kong has never seriously made a very quality science fiction film. Actually when we started to conceive a science fiction film production, we first set a good foundation to have a special effect company to support the project. The shots that this science fiction movie would require might exceed the quantity that past Asian films have done......the most time consuming was special effects, then story creation as we tried to avoid become 'fake Hollywood'. Through this film, Hong Kong from now on not only had certain types of subjects. It could make some fantasy movie or science fiction films."
Lau Ching Wan admired Goo Jai's courage to try, feeling that everyone would have the ability to complete it; Lau Ka Ling greatly praised the film's art as very science fiction, cool; Cheung Ka Fai was deeply won over, because Hong Kong has never made such a high quality special effect film, not to mention a science fiction subject. It was a daring attempt.