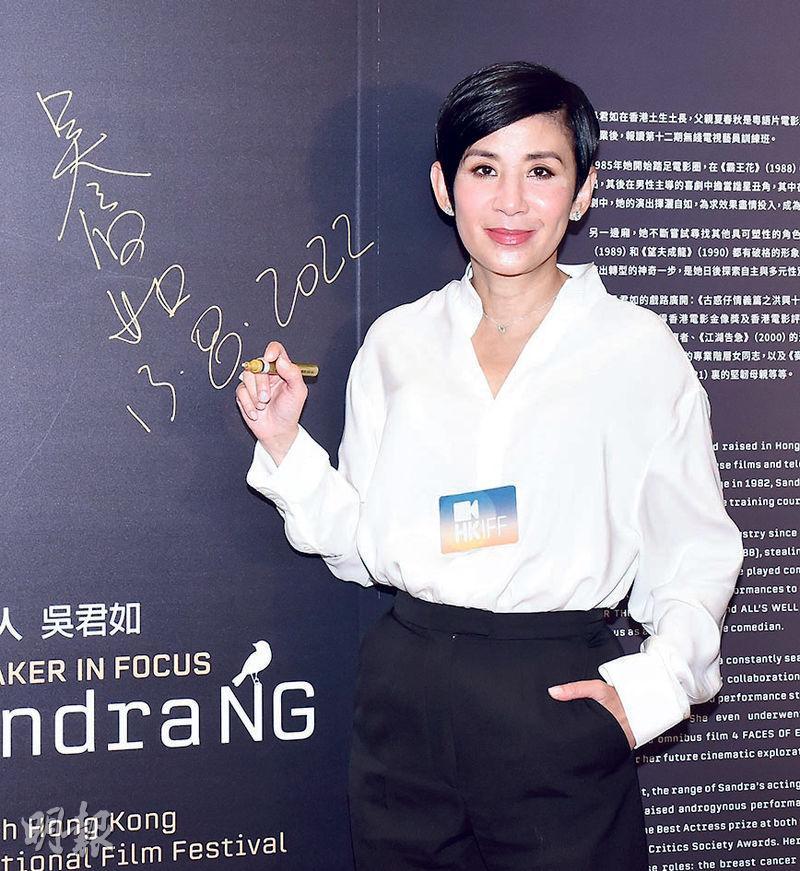 Sandra Ng says husband Peter Chan's talent is in directing, she also would not agree with her husband becoming a television executive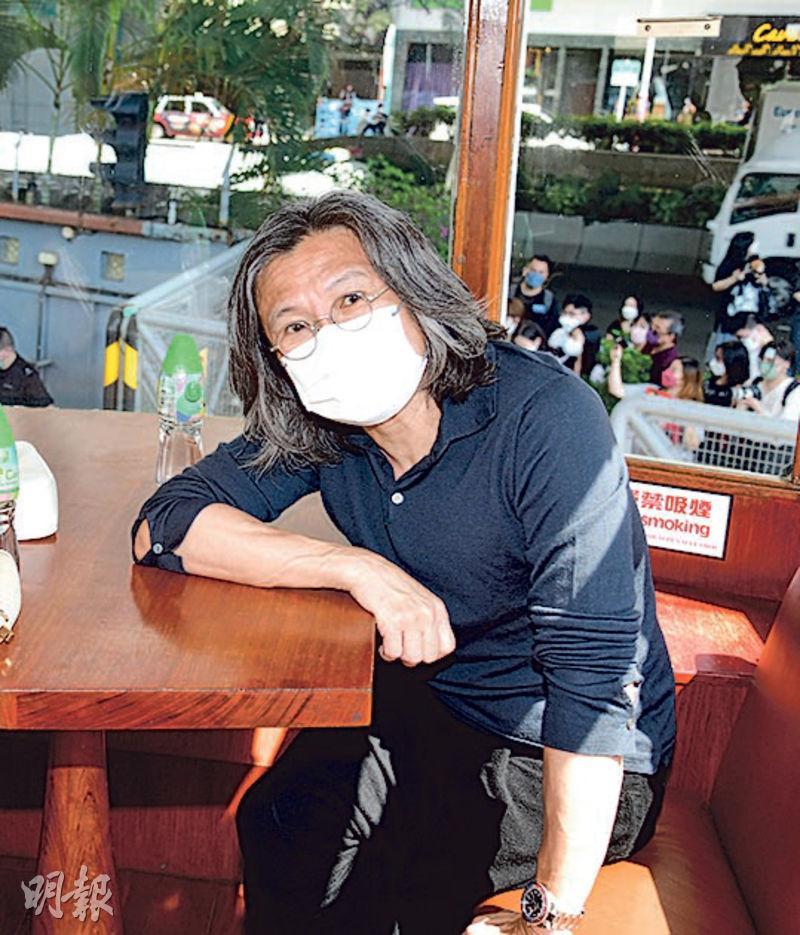 Peter Chan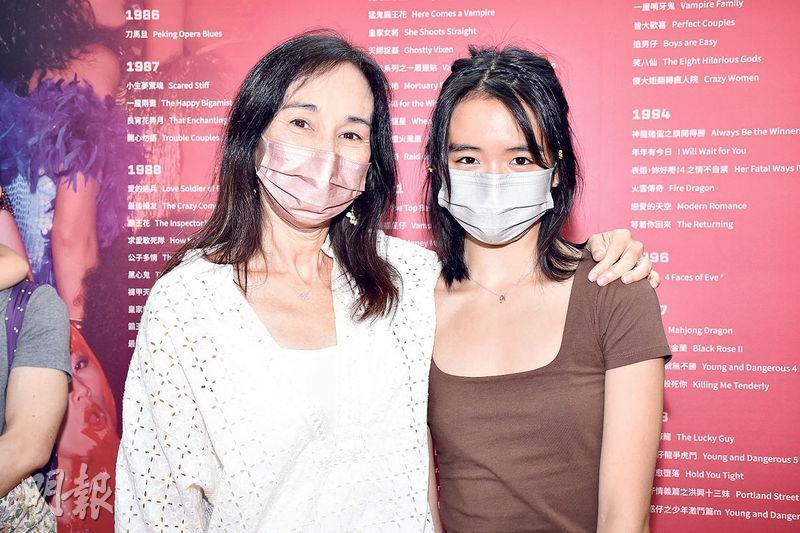 Annie Bridgewater and daughter Natalie Hsu
courtesy of mingpao.com
The 46th Hong Kong International Film Festival Filmmaker in Focus yesterday was unveiled. Aside from the Filmmaker in Focus Sandra Ng Kwan Yu, guests from everywhere attended. They included Ng Kwan Yu's mother, Anthony Wong Chau Sun, Ronald Cheng Chung Kei, Vincent Kok Tak Chiu, Philip Keung Ho Man, Annie Bridgewater and her daughter Natalie Hsu (Hui En Yi), Kam Kwok Leung and Kelvin Kwan Chor Yiu.
Ng Kwan Yu just returned from England. She went with her 16 year old daughter for a summer course there, but she returned to Hong Kong first for work. Her husband Peter Chan Ho Sun remained to take care of their daughter. As the Hong Kong International Film Festival Filmmaker in Focus, Kwan Yu said that she was very surprised, overjoyed and emotional when she received the invitation. "I felt time really went by very fast, finally it's my turn! I have been acting since I was a young girl to now a mother and an aunt, 40 years went by in the blink of an eye and I went over 140 movies!" 10 of her films would be on display. Kwan Yu said that it was very hard to choose, but her favorites were GOLDEN CHICKEN (GUM GAI), PORTLAND STREET BLUES (GOO WAT JAI CHING YI PIN ji HUNG HING SUP SAM MUI), ECHOES OF THE RAINBOW (SHUI YUET SUN TAU) and ZERO TO HERO (MAMA DIK SUN KEI SIU JI); also on display were many movies stills, like THE INSPECTOR WEARS SKIRTS (BA WONG FA)'s Annie Bridgewater (Pak On Nei) was invited. Did she inviter her ex Alex (To Tak Wai)? Kwan Yu asked, "Which Alex? I never admitted it, but I really forgot. I would invite him to watch the movie again!"
Having been in film for 40 years, Kwan Yu said that it was the perfect time and opportunity to start over and think about the plan for the second half of her life. She joked that she would keep asking bosses to invest in movies, and would keep asking young fresh meat to make movies. However Kwan Yu pointed out that she was too busy, her husband Peter Chan Ho Sun would occasionally complain. Luckily he and their daughter have been able to communicate, now he has become the "wet nurse" to take care of their daughter. Speaking of the rumor that Chan Ho Sun would replace MakerVille CEO Lo Ting Fai after his resignation over the MIRROR concert accident that caused two dancers to be injured, Kwan Yu said, "Too absurd, there is no basis at all. He has always only made movies!" Would she agree to her husband become a high level executive? Kwan Yu cracked up and said, "No way, he would have to go to work everyday! He makes movies, and he is not a television person!" She also pointed out that she would save her husband to be the general for the movies she would make. He would even discipline her like a parent.
Kwan Yu was still full of dreams about making movies, and even admitted that she would like to win Best Actress once more. She would not care whether it would be the Hong Kong Film Award, as long as it was a Best Actor that the world would recognize and agree with. This was also her motivation for making movies. Earlier at the Hong Kong Film Awards her ZERO TO HERO (MAMA DIK SUN KEI SIU JI) lost to Cya Liu. Would she feel very disappointed? Kwan Yu said, "I would not be very disappointed. The nominees were very strong, and each had their own destiny. I wouldn't be very disappointed, just a little!" Speaking of CHILLI LAUGH STORY (HOP GA LAT)'s current box office of HK$ 30 million, she said that she was very pleased and would be interested in making a sequel.
Has she consoled her film co-star Edan Lui Cheuk On, whose have been off since the MIRROR concert accident? Kwan Yu admitted, "Absolutely, whether from the back or in the front I would continue to support him. We would continue to offer her roles in our movies. (Did he feel lost and need to talk?) He did not need to talk. He is very tough, I didn't say anything lame to him." She also revealed that Edan was studying acting during this period of time. Did she feel MIRROR should resume work? Kwan Yu said that she was only an observer and not at liberty to say anything. "They have a lot of difficulties, no one wanted this tragedy to happen. I hope the injured would soon well soon and everyone would have a perfect ending. I could only support them from here. 12 children have the support of the people of Hong Kong, they are the future Hong Kong talent. With the sudden accident, let them digest a little. Later with suitable jobs I would approach them."