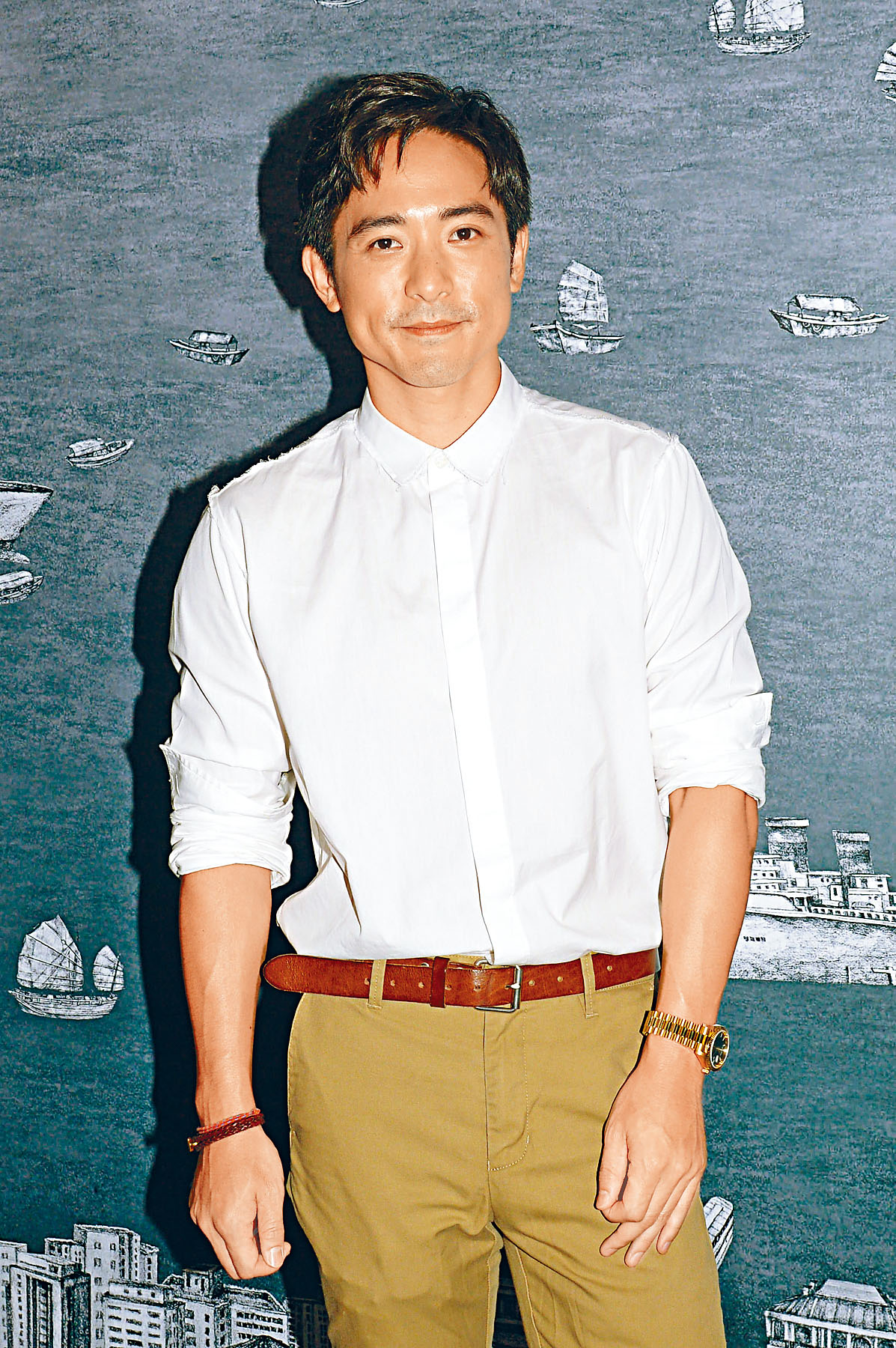 Alex Lam admits that his Mandarin in at baby class level, so providing his voice to NO.7 CHERRY LANE is rather stressful
courtesy of singtao.com

courtesy of on.cc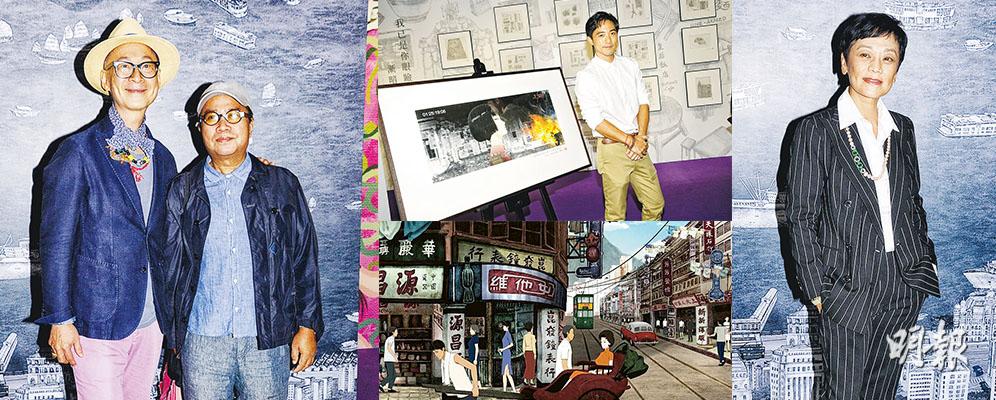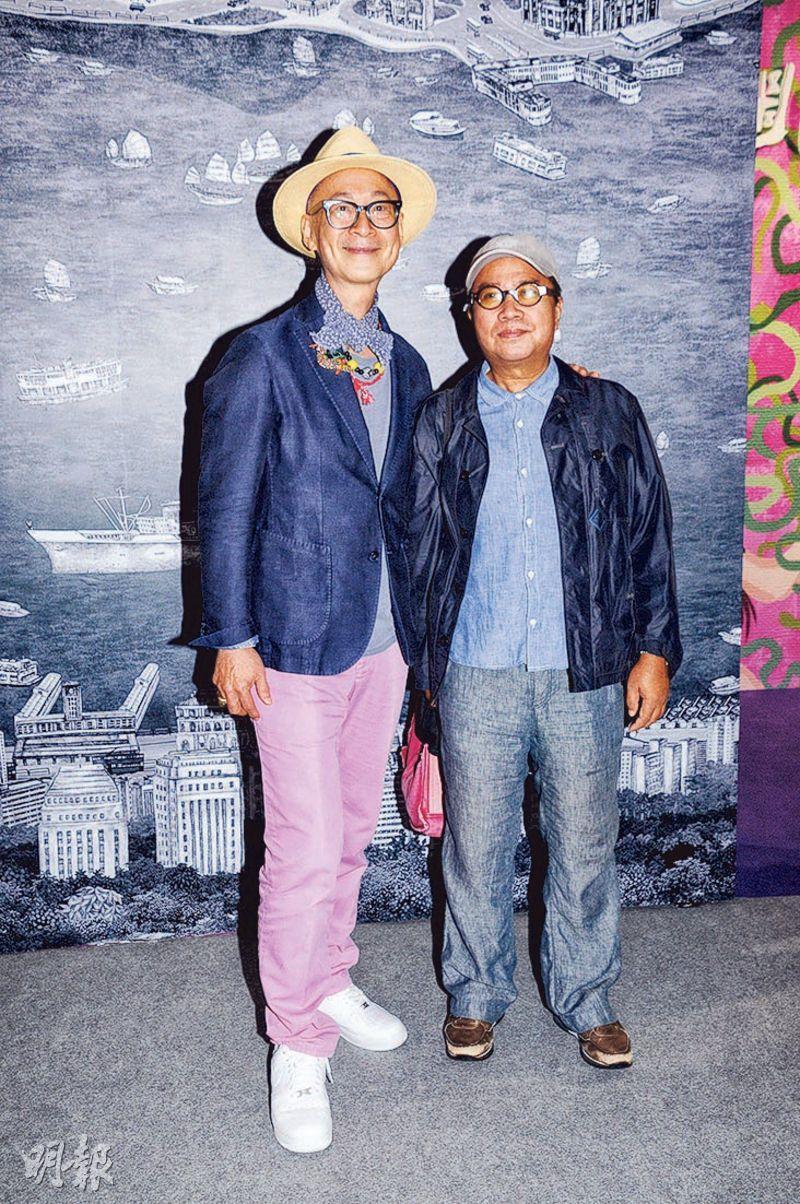 Yonfan's friend Fruit Chan shows support for his exhibit

The Yonfan directed animated film NO. 7 CHERRY LANE's videos about the original script, film and production processes yesterday was on display at the Wanchai Convention Center's "Yonfan's Love Letter To Hong Kong". The event invited voice actors Sylvia Chang Ngai Ga, Alex Lam Tak Shun, and Fruit Chan Gor to attend. The film took 7 years to prepare and produce. Last year at the Venice Film Festival it won the Best Screenplay Golden Lion prize. It will open in November 5th.
Sister Chang in the film with Alex and Zhao Wei played an older wife, a younger husband and mother and daughter. She said, "With Alex I play a couple with 20 some years in age difference. We each provided our voices on our own. I spent two days to complete it. I saw the film at the Venice Film Festival. Alex performed decently, otherwise he wouldn't be able to pass Director Yonfan. He was watching our recording like a conductor; I really like to voice act, the feeling is rather fun."
Sister Chang even revealed that she will start work on her new film (DUN FOR LAN SHAN). Originally scheduled to start production in September, it was postponed due to the pandemic to November. The story would be about the gradually declining neon light industry. In the film her husband also disappeared (passed away). "This is a several million dollar low budget production. I will work with a new director and some new actors. The goal is to encourage and motivate them. I only took some symbolic transportation fees." She also pointed out that because the film had to be finished in 20 days, it would be tougher on an actor in her age. However she did not mind. She hoped to be able to tough it out. Would she give any suggestion to the new director? She admitted that she definitely would, ultimately she would respect the new director's final decision.
September 30th was Sally Yeh (Yip Sin Man)'s 59th birthday. Alex said that Papa George Lam Chi Cheung would celebrate his birthday on the 12th, so they would celebrate together. Due to the social distance restriction order, they would get take out. He said, "I asked Papa what he would like to eat. He really wants a hamburger, but he is very demanding."
Yonfan asked director Fruit Chan Gor to provide his voice to a cat, without any line. Chan Gor after finding out was puzzled why he did not use a real cat sound. Yonfan said, "I want to use his fame, tell him not to worry because the voice is for a cat in a dream. Another cat character has double voices of (Gloria) Yip Wan Yi and (Teresa) Cheung Siu Wai."
Nominated for a Golden Horse Award Best Director with the film THE ABORTIONIST, Chan Gor said that he has not decided whether he would attend. Originally he used the quarantine time to write a screenplay, but because he could not sit still he was the most afraid that he would not be able to go out and eat. Thus he was still considering whether he would attend.