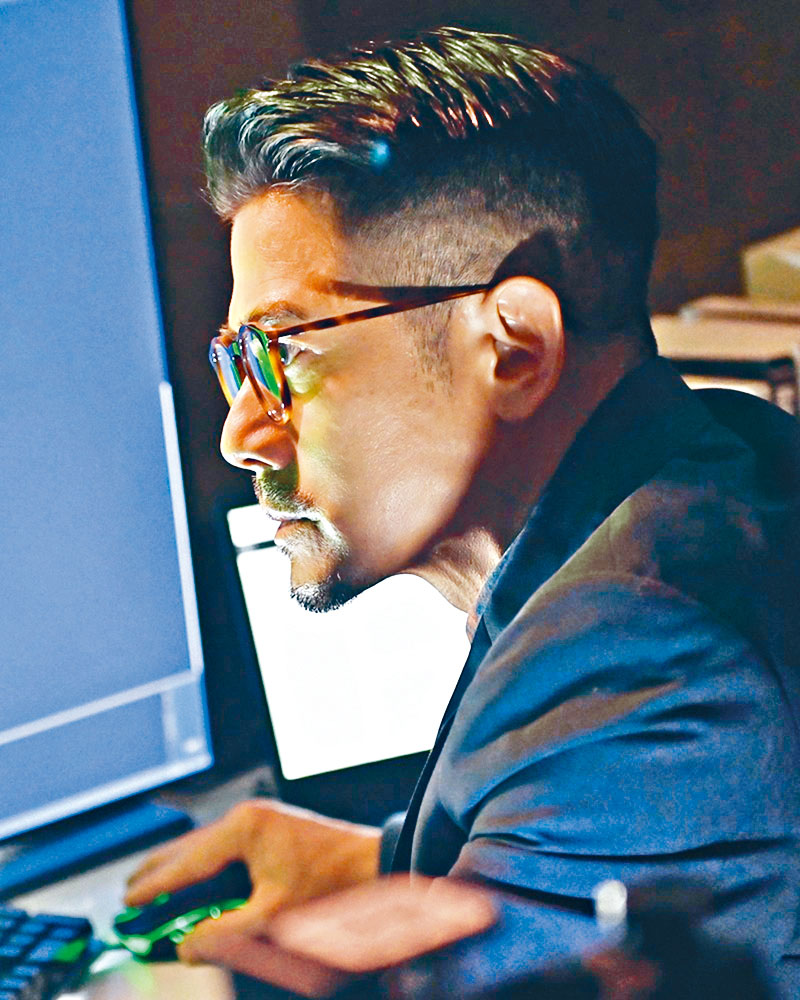 courtesy of singtao.com

courtesy of on.cc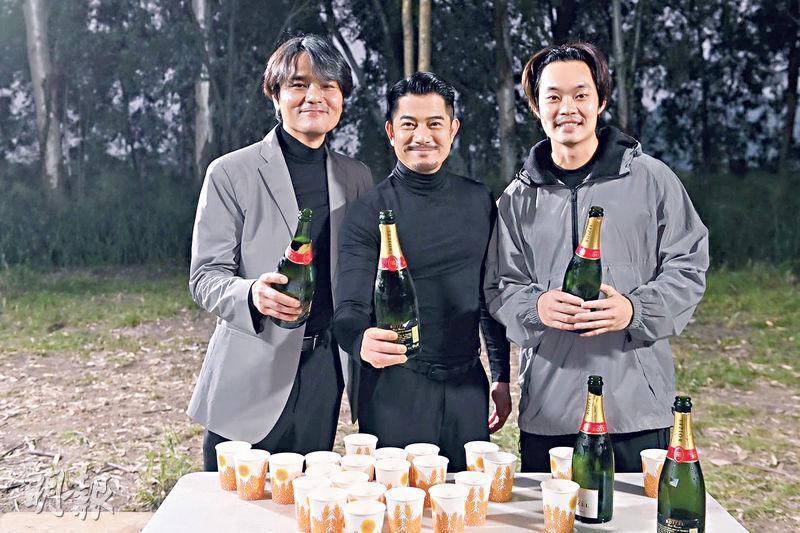 Gordon Lam, Aaron Kwok and Tony Wu celebrate the completion of the production
courtesy of mingpao.com
After I'M LIVIN' IT (MAK LO YUN), Aaron Kwok Fu Sing again worked with producer Soi Cheang Pou Soi, director Wong Hing Fan on the new film DISCONNECT'D (DUEN MONG). The film earlier shot its major scene to wrap up production in Nam Sang Wai. After its completion the team celebrated with champagne. Sing Sing in the film played a application designer. He revealed that the film captured the warning that the current internet society brought about, unveiled the dangers that city people's excessive reliance on the internet created and reflected the good and evil of human nature that was hidden behind the internet.
The film DISCONNECT'D spent half a year in production, during which it ran into the pandemic. The team after numerous adjustments successfully completed the shoot. The cast and the crew celebrated with champagne as the director thanked the production team for the effort they contributed all along.
Sing Sing said that DISCONNECT'D was a film that involved an internet crime crisis, conflicts and struggles of characters and human nature in many area as good and evil were hard to differentiate. As the program designer in the film, Sing Sing would battle in the virtual and the real world. Because of an internet security issue, the city fell into a panic of being disconnected. Sing Sing said, "The film captures the warnings that the current internet society brings, a portrait that is very close to life, shows the dangers of city people's excessive reliance on the internet and reflects at the same time the good and evil of human nature that is hidden behind the internet."
The entire film was shot in Hong Kong. The creative team put a lot of effort in creating many major scenes. From the heavy investment on the extremely science fiction "technology center" to the back to reality "pre-historic jungle", they all showed many thoughts and details were spent on them. Aside from Sing Sing, other actors included Megan Lai, Simon Yam Tat Wa, Gordon Lam Ka Tung, Patrick Tam Yiu Man, Kenny Wong Tak Bun, and rising film stars Kathy Yuen (Tong Yi), Tony Wu Tsz Tung and Zeno Koo Ting Hin.
The film was completed during the pandemic. The team took the full precaution against the pandemic during the production. The film would immediately enter post production work. Lam Ka Tung said, "My character is very cold, with a lot of internal struggle. The film's original plans were delayed due to the pandemic, but in the end the production was completed successfully. I am very grateful to the cast and the crew. I hope the director will complete post production as soon as possible so the film would be able to be released as quickly as possible." Tam Yiu Man played an indecisive internet company programmer, his costumes were very trendy. He joked that his look was very Korean and hoped that viewers would like it.