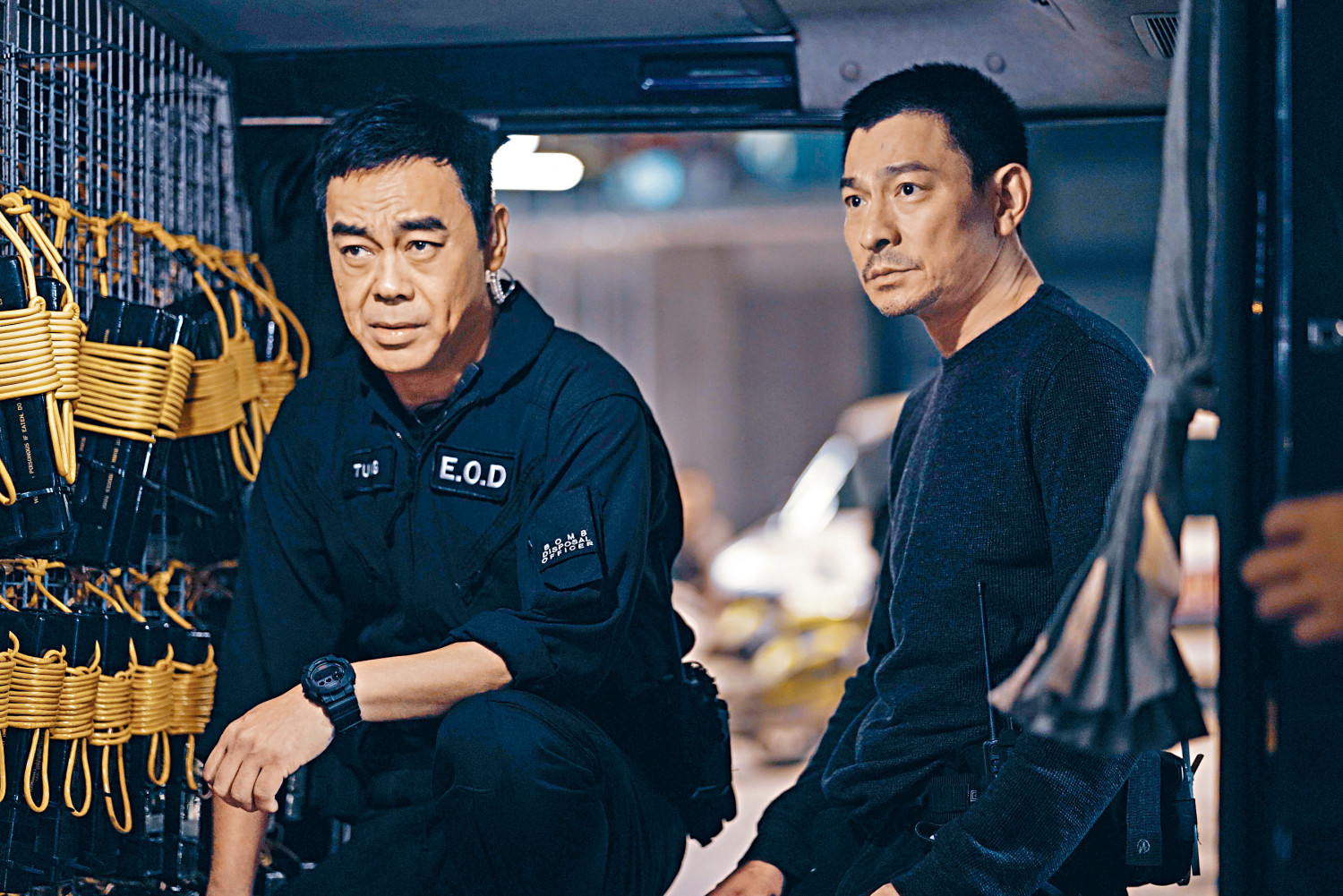 Best Actors Sean Lau and Andy Lau in SHOCK WAVE 2
courtesy of singtao.com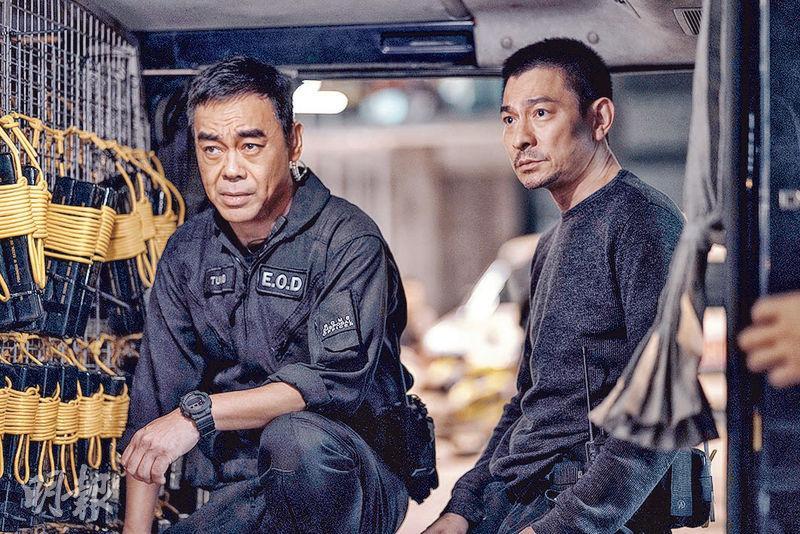 courtesy of mingpao.com

The Best Actor team of Andy Lau Tak Wa and Sean Lau Ching Wan, Mainland star Ni Ni starred film SHOCK WAVE 2 (CHAK DAN JUEN GA 2) will open near the end of the year. Wa Jai and Ching Wan last worked together 18 years ago on FAT CHOI SPIRIT (LEK GOO LEK GOO SUN NIN CHOI). In the film they were like rivals and friends, off camera they talked about everything. Wa Ja isaid that this film was full of messages that made people think, even he came to some realizations!
Running into Wa Jai again after so many years, Ching Wan stated that their chemistry remained the same. "More or less time had nothing to do with chemistry. Some actors would have a special spark. This time with SHOCK WAVE 2, everyone had the common idea." Wa Ja also felt that the destiny between people was very special. "Each time I worked with different actors, like when I first started and worked with Fat Gor (Chow Yun Fat) and other actors I would have special chemistry. Even if the shot didn't explain that they were brothers. The feeling that it gave people would be brothers. This was the chemical effect between actors, like with Ching Wan and Ni Ni in a scene, I was walking from the sidelines and went 'Wow'. This film was full of actors' hard work, and would have unexpected pleasant surprises!"
SHOCK WAVE 2 would have a series of gun fights, explosions, fight scenes and other stunts. When asked what their most memorable scenes were, Ching Wan admitted that it was one of the "rescue" scene. They were in a truck, then a crane lifted the truck to eight stories high. Ching Wan said, "Although the director said that we would be hung up high, he never said how high. During the shoot 1-2-3 we went up. I was thinking we would try it slowly, who knew it was done in one take." Wa Jai said, "Although it was very fast, we saw how serious the action director was. Each time before the crane was use the wires would be inspected for damage. I used to feel I had to risk my life for a movie, now I would feel that I am being taken care off. The sense of security was great."
Although the truck scene was dangerous, another scene was the most memorable to Wa Jai. "My deepest memory instead was the first time I worked with Ching Wan, the feeling was very fresh -- like seeing an old friend. The feeling from working together over a decade ago all came back!"
Wa Jai and Ching Wan in past films have played bomb disposal experts, but in SHOCK WAVE 2 they would both have different experience. Ching Wan said, "Years ago when I played a bomb disposal expert, it was with a sense of comedy. This time it is a legitimate bomb disposal expert, with very complicated operations and large scale explosions. In addition this time would bring out a message: something that is lost cannot be found again." Wa Jai also said that this time the film was full of messages that made people think, even he came to some realizations. "The unexpected and tomorrow, no one knows which would appear first. In the role I would constantly reminisce the past, then would gave the future would have to be this this this, but actually the most important is not the past, not the future, but the present. At the time (the film) would also bring out that the world's most dangerous bomb is actually human nature."